Speaker Recommendation
02-25-2018, 10:45 AM
Speaker Recommendation
---
Well, I'm down to just the one speaker on the passenger door, so I think it is time for me to get a new set. What is good, but won't cost an arm and a leg? Considering just going to a salvage yard and grabbing some on the cheap. If I do this is there a way to test them at the yard?
Rockauto seems to only have AC Delco and they are $50 each... I'm a college student, I can't justify spending $200 for car audio.
Any brands to stay away from? Any real good ones that are affordable? What should I look for in a new set?
Found
these
at best buy, would they work if I bought 2 sets?
---
Last edited by LuckyAce; 02-25-2018 at

10:57 AM

.
02-25-2018, 03:10 PM
---
Just find some cheap speakers online if you are only looking to put sound back in. Something in the lower watt/rms scale is going to perform better for you if your running it off the factory headunit. Using speakers from a junk yard won't save you much over just buying online or even something from say Walmart especially if you consider your time in the equation.

Front Door: 6-3/4"
Dash: 4" x 6"
Back door: 6-3/4"
02-25-2018, 03:42 PM
---
What range should I shoot for in RMS and Watts? I still have the factory radio. I'd like to get something similar or maybe slightly better than the stock set up.

Something below 'X' what's X?
03-06-2018, 04:46 PM
Join Date: Jul 2016
Posts: 14
---
03-08-2018, 08:21 PM
---
I've always been a Rockford Fosgate fan myself, but I also don't leave the factory stereo in ANY of my vehicles lol. I'm a bit of an audiophile...
But quite honestly, if you're running the factory radio and don't want to break the bank, just grab a set of the Pioneer speakers off the shelf at Walmart and rock on. They don't usually have a high wattage rating and pair nicely with the lower output of a factory radio and will sound decent enough. I would never run them in my vehicle, but that's partly because I would just smoke them as soon as I turned up the volume since I'm running a fully amplified 4 channel system :P well, 6 channel if you count the 2 subwoofer channels
03-20-2018, 08:59 PM
---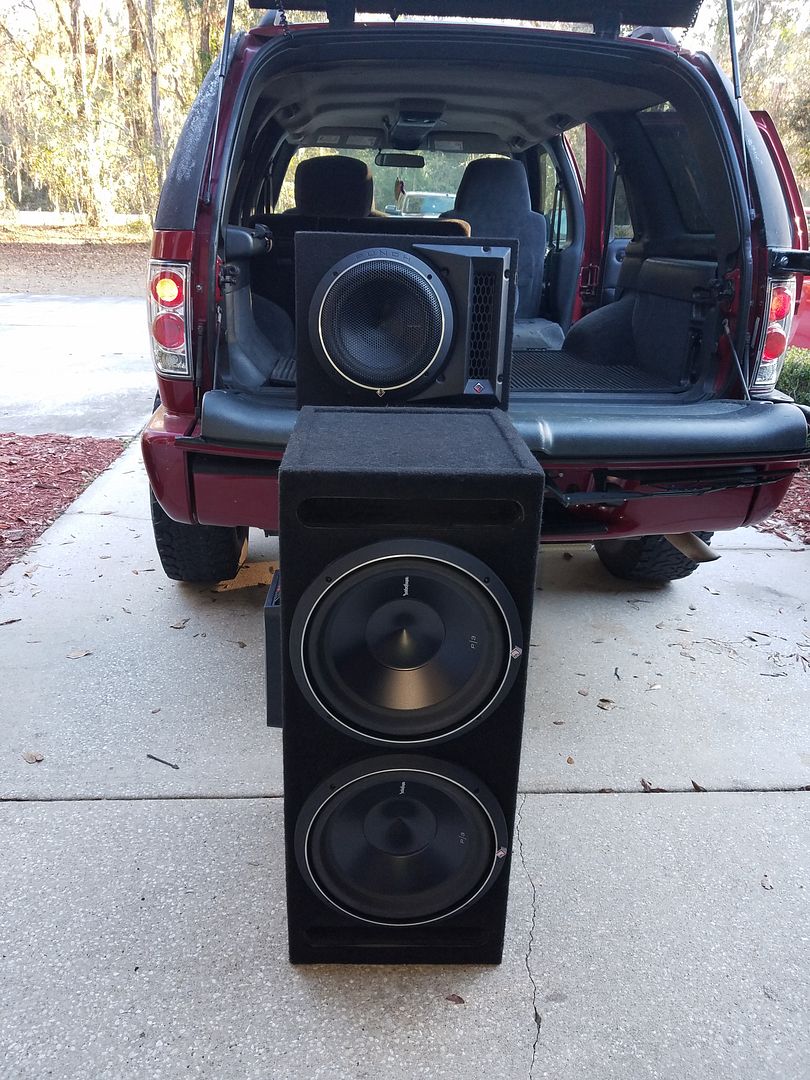 My old 01 Corolla got the same love
---
Last edited by blazen_red_4x4; 03-20-2018 at

09:03 PM

.
09-12-2018, 08:02 PM
Join Date: Dec 2016
Location: East Dublin, GA
Posts: 60
---
Has anyone used jbl club 6 1/2s? Crutchfield recommended them to me . I have lanzar max 3 ways now powered by a pioneer gm d1004 4 channel amp and they're crappin out on me. Would the jbls really be worth the money? They're 2 way coaxials and I plan to replace the lanzar 2 way 4x6s in the dash with regular tweeters . And can somebody please tell me how the front door and dash speakers are wired into the factory harness? Would I be better leaving them like they are or run the door speakers off of the amp and maybe run the tweeters off of the head unit?