1997 Blazer, Ol' Blazer
03-18-2012, 10:36 AM
1997 Blazer, Mickey Mouse
---
It starts off with the day i bought it, march 2011
Then a few weeks later....i got her stuck
Then I decided i wanted a black bowtie ( Plastidip )
Then came a little more mudding and I drove her up next to a highway
Then after mudding i went to the car wash and i was pulling out and hit a pole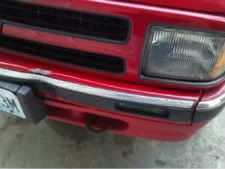 I drove up some stairs infront of a friends house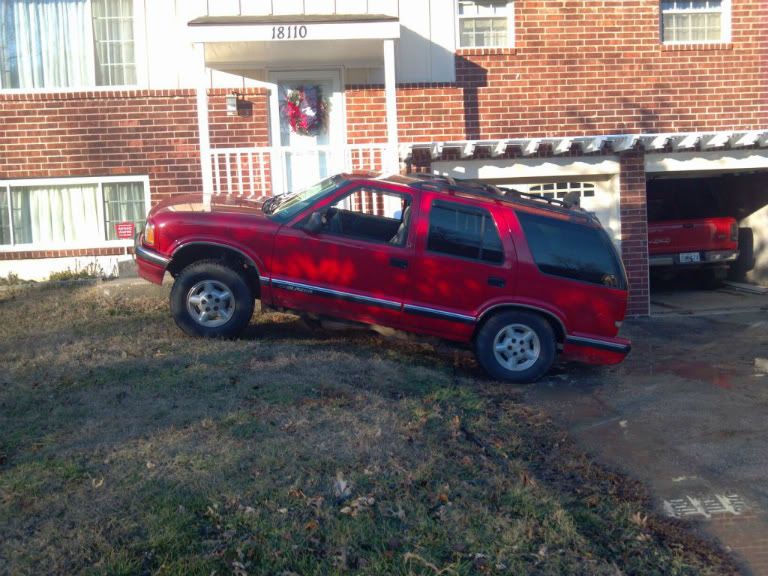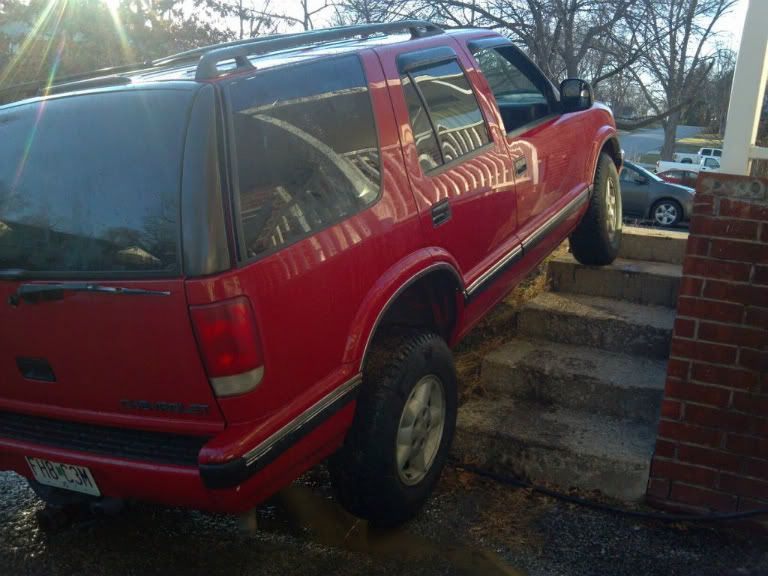 Then came to the last 2 weeks where i took the valence off ( the corner piece came of cause when i hit the pole )
Then a little mudding to test it out without the valence ;P
Then came 2 Baja 100 watt off road lights from autozone and a car wash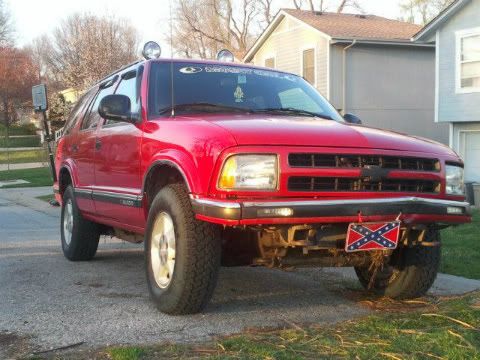 Plastidipped the back bumper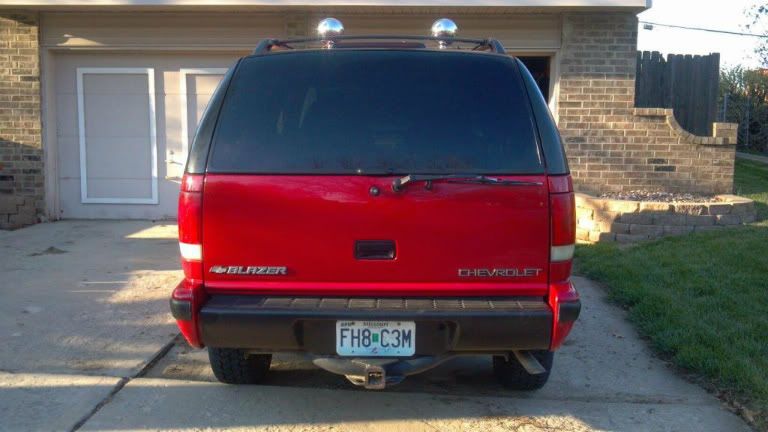 Then i took the trim off the side ( its for sale if anyone wants it )
Then i plastidipped the grill and put "Angry Eyes" on the headlights!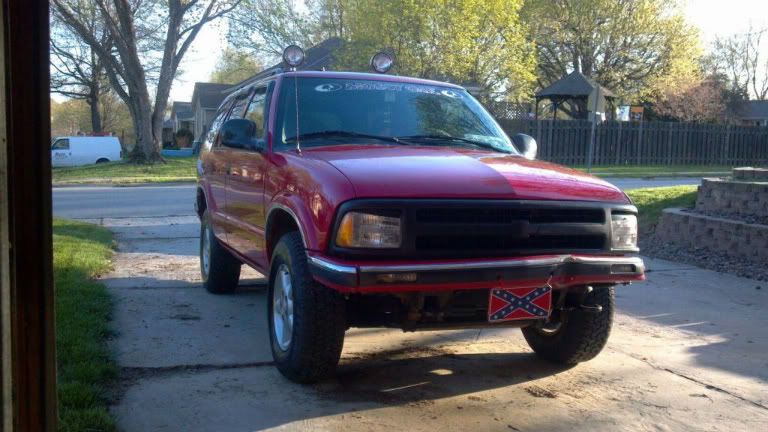 I got alot more plans for her in the future! I still need a name cause now we just refer to her as blazer!
---
Last edited by jbw23; 05-20-2012 at

12:51 PM

.
03-18-2012, 04:15 PM
---
Oh boy, ill have to edit it

i think the pictures are showing up now!
---
Last edited by TripleBlackBlazer; 04-15-2012 at

08:21 PM

. Reason: Merging consecutive posts-Please use the 'Edit' feature to add more info to your last post if no one has replied