2000 Blazer Project
11-13-2011, 01:21 AM
Join Date: Oct 2008
Location: Montana
Posts: 30
2000 Blazer Project
---
Hey guys relatively new to the site, as in never posted before mainly been on S10planet.com and still am of course but a few months ago i had bought a 2000 blazer, 4.3L 4WD, and i figured i would come start a thread on the things i'm doing and have done to it, because well your Blazer Specialists!!! lol well heres so far guys, hope you enjoy what pics i got so far, also im sure i will be asking many questions, and everything i do will be in this thread, from little to big, thanks guys here you go.
11-13-2011, 01:26 AM
Join Date: Oct 2008
Location: Montana
Posts: 30
---
well the day i had gotten the blazer it had a few problems, being leaky radiator, driver window didn't roll up or down(motor was shot) and that was it i think lol, anywho all problems are resolved and fixed now. here pics day i got it.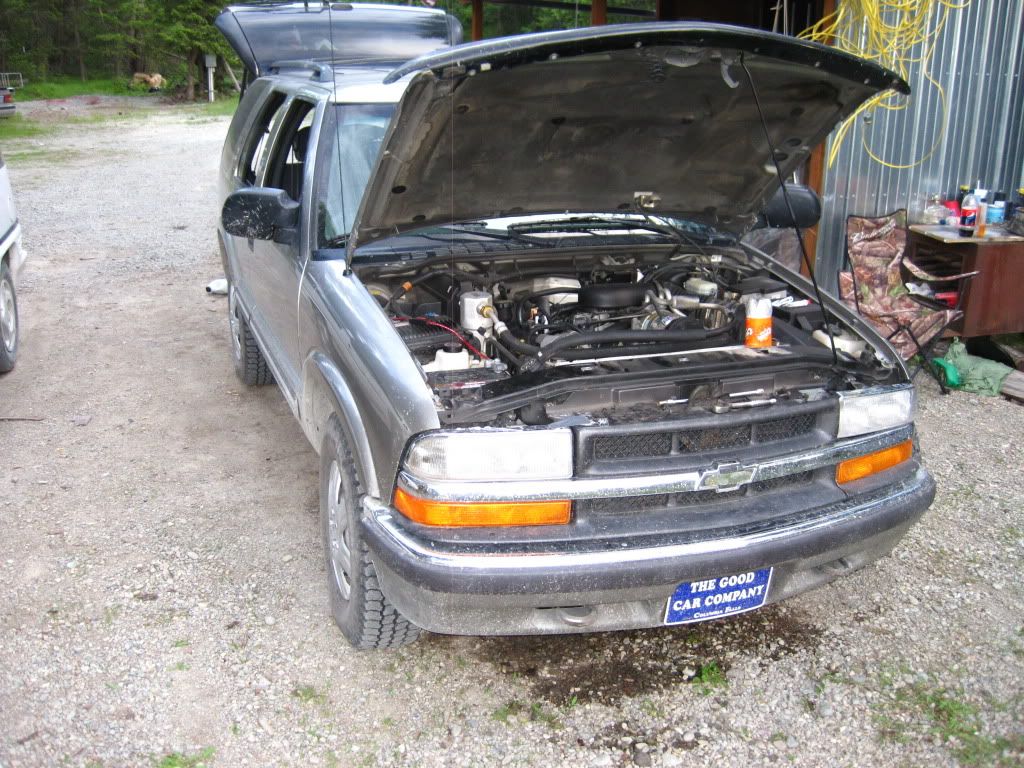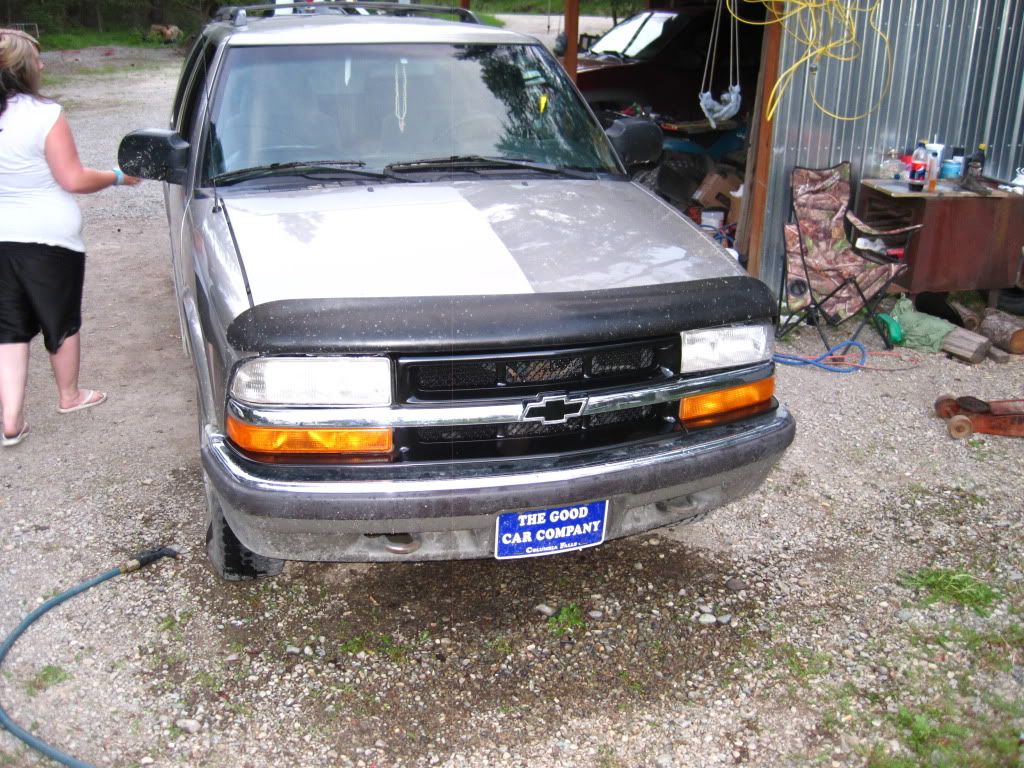 dont mind the bottle lol, that was there holding the radiator back so i could attempt to fix with JB weld,(didn't work had to buy new one)
interior of my fiance cleaning it lol just put floor mats in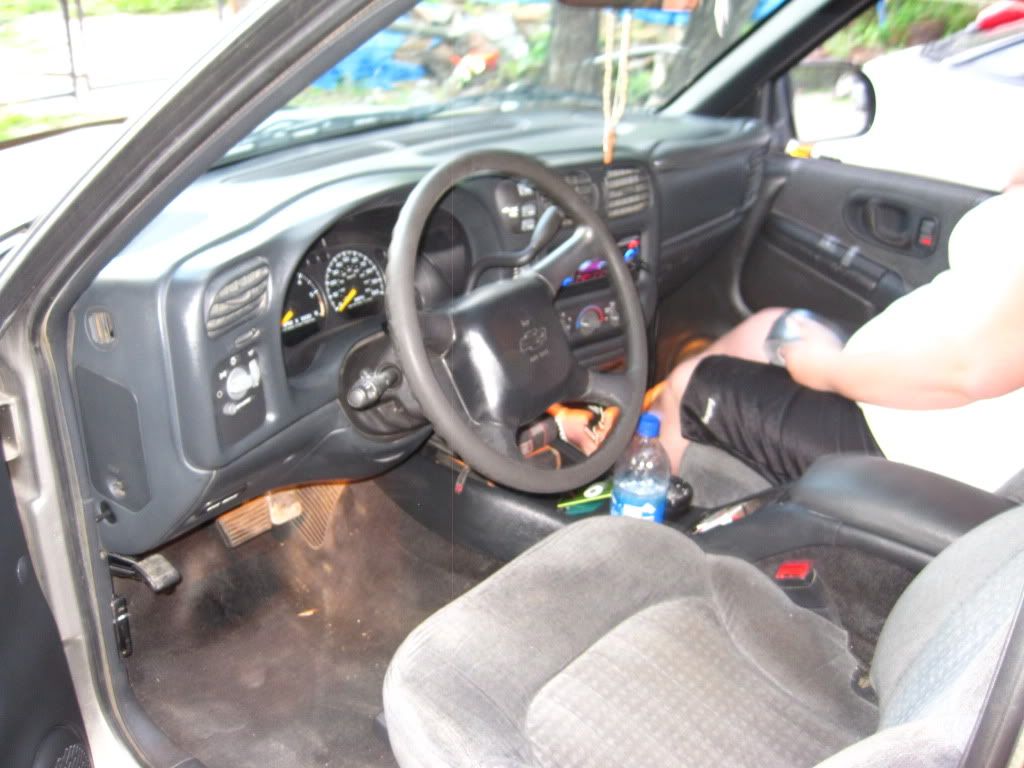 11-13-2011, 01:33 AM
Join Date: Oct 2008
Location: Montana
Posts: 30
---
Next things up i did are, Mounted my new tires on my good rims, Took off the bug reflector, and also removed the diffuser blade on the throttle body blade(helped A lot noticed a LOT of snap to the throttle and better response)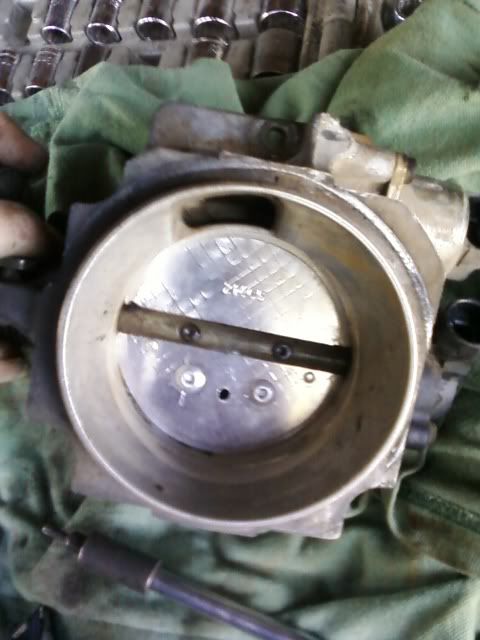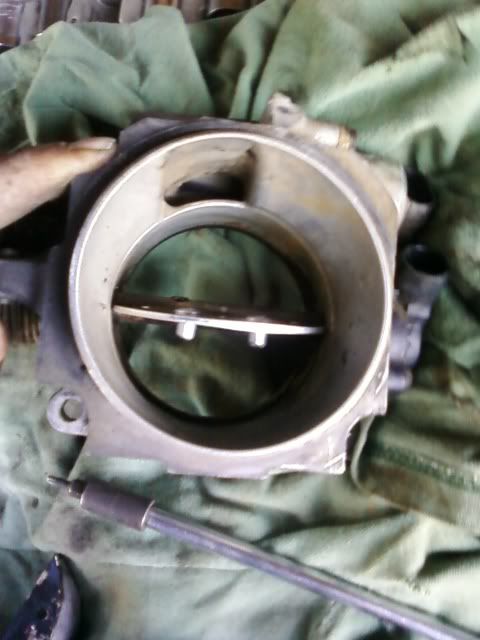 tires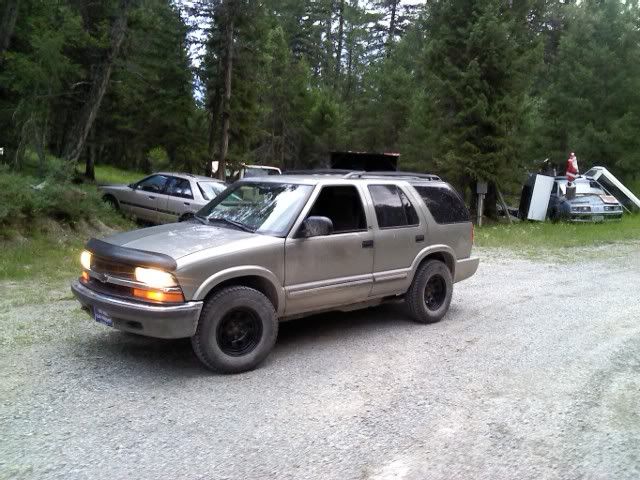 bug guard removed
11-13-2011, 01:39 AM
Join Date: Oct 2008
Location: Montana
Posts: 30
---
next up in order re-painted the grill some more, i painted the center strip the same as the trip and blacked out the emblem looks MUCH better.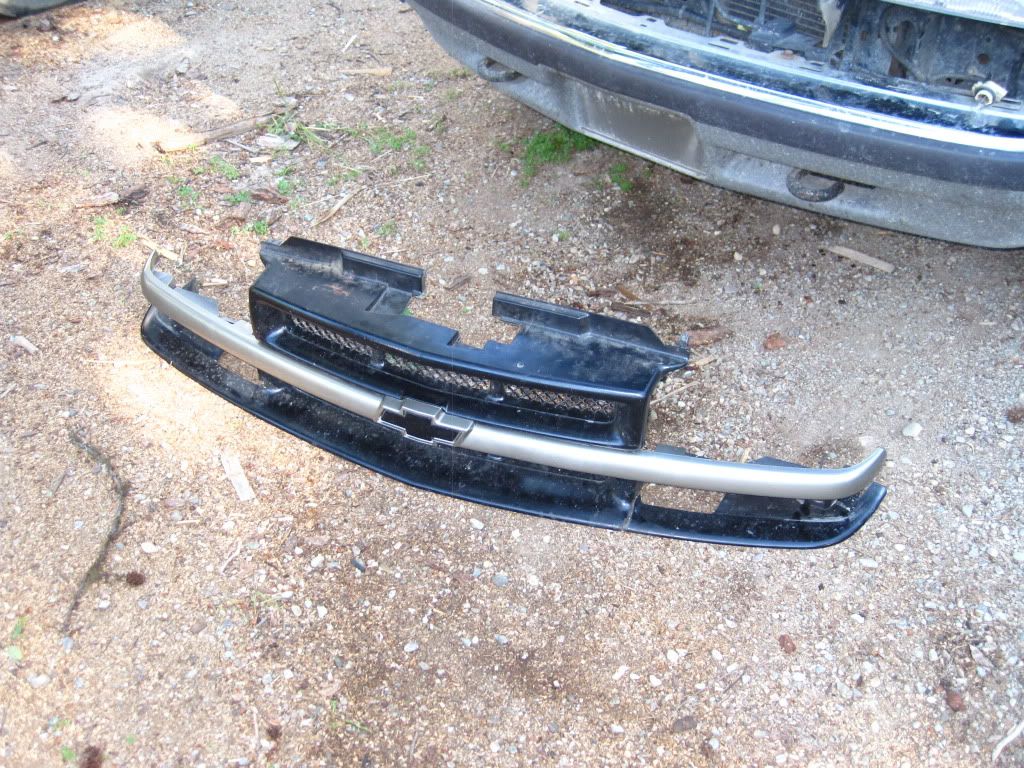 then tinted my tails and the corners, only tinted the corners lightly though as i was afraid they would appear to dark. tails are pretty dark also.
after tinted and cleared then sanded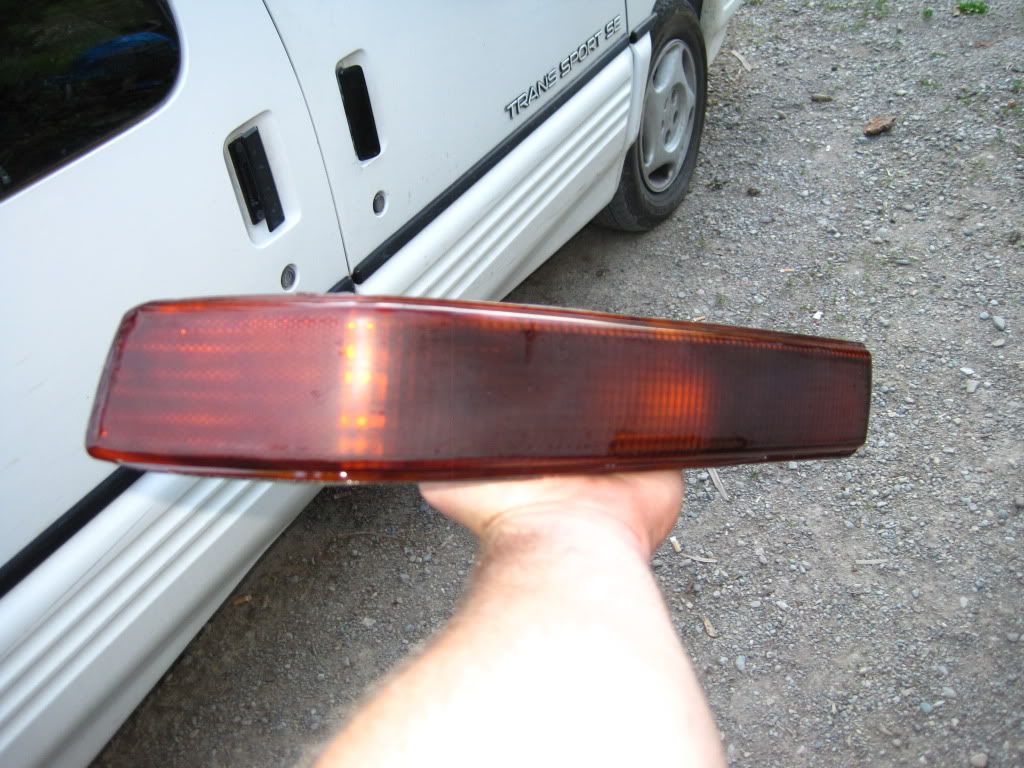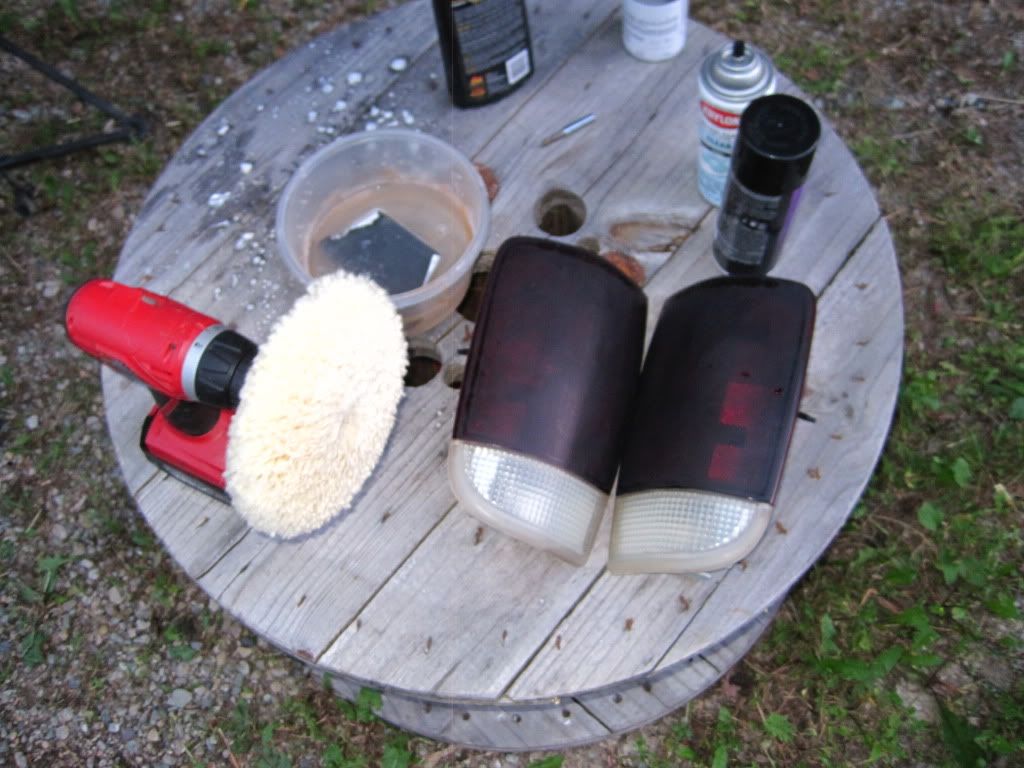 then i polished them for a while and this is what i got, mirror shine baby mirror shine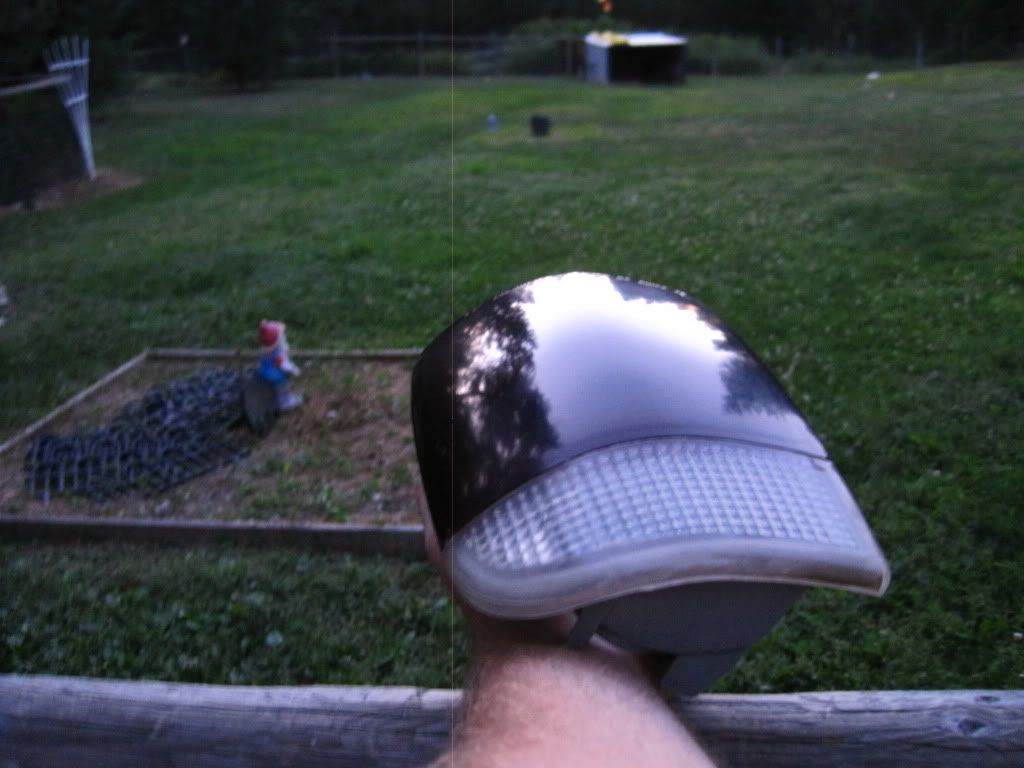 on truck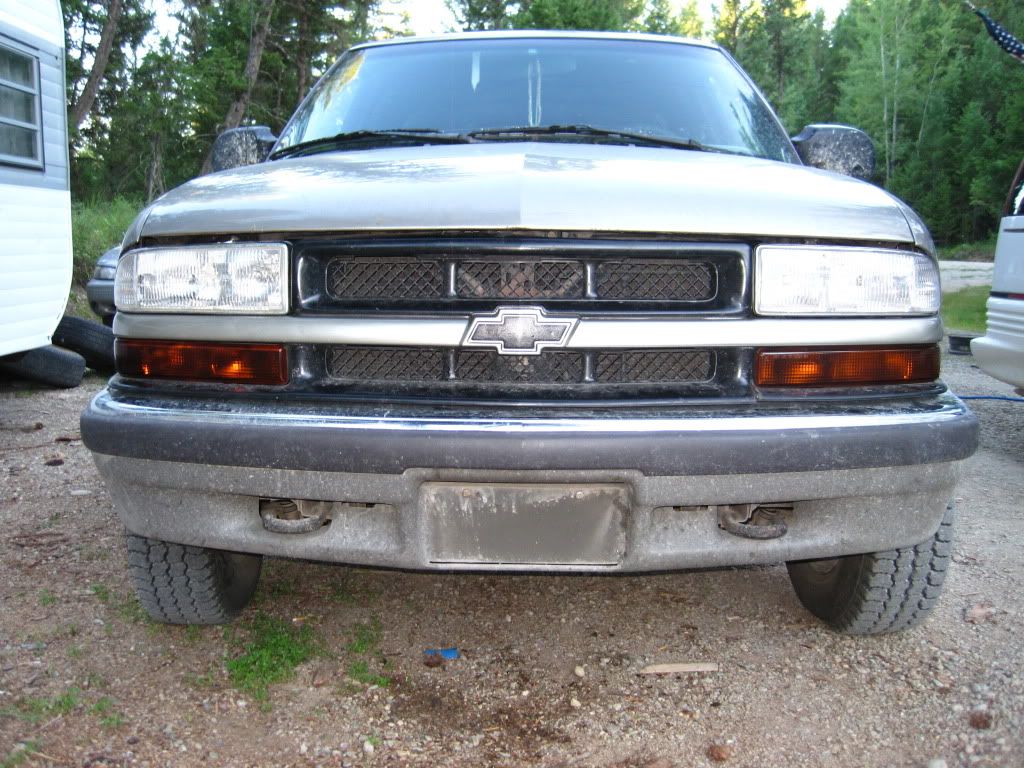 night
11-13-2011, 01:43 AM
Join Date: Oct 2008
Location: Montana
Posts: 30
---
then a light pole at my folks house fell on my truck
heres a pic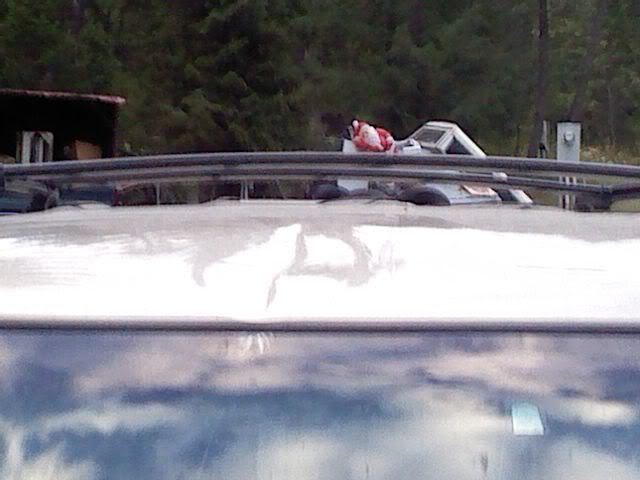 ya its a little sad i know im just going to replace the hood, as for the roof im going to replace the window, because miraculously it didn't bend the part that the windsheild attached to or sits as would say. then im going to cover the dent with a lund viser for now because found one for a hundred, and it'll hide it. as for the dent its 600 to fix it, scary...
11-13-2011, 01:45 AM
Join Date: Oct 2008
Location: Montana
Posts: 30
---
next up i painted the bumper and the hooks, put the reflector back on, tinted the head lights with some stuff a friend had, made the lights far brighter surprisingly, and removed the black trim piece going along side the blazer, much better without it, also added to offroad lights up top sitting on the rack there 155 watts a piece
here some pics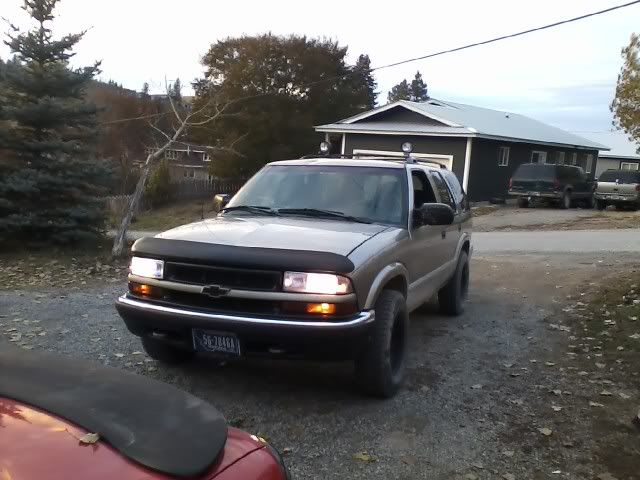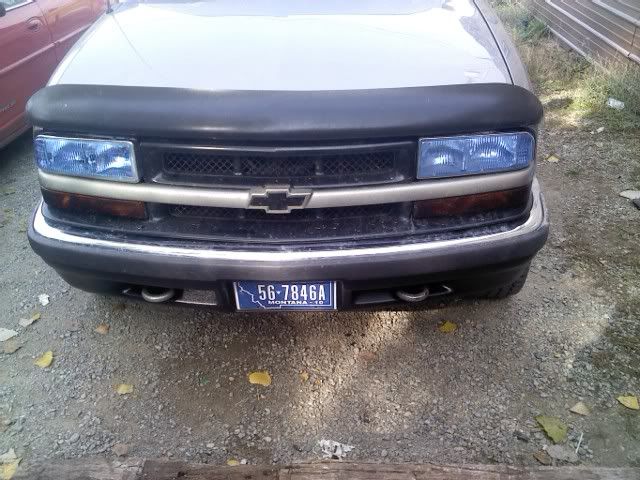 11-13-2011, 01:49 AM
Join Date: Oct 2008
Location: Montana
Posts: 30
---
next up i put my new sub and amp in, sub is a power acoustik **** 15" in a custom box, and the amp is a digital audio dhc1604 both awesome quality and AWESOME SOUND amp i believe is 1600 watt rms, havn't built a rack for the amp yet but oh well i will soon. heres pics.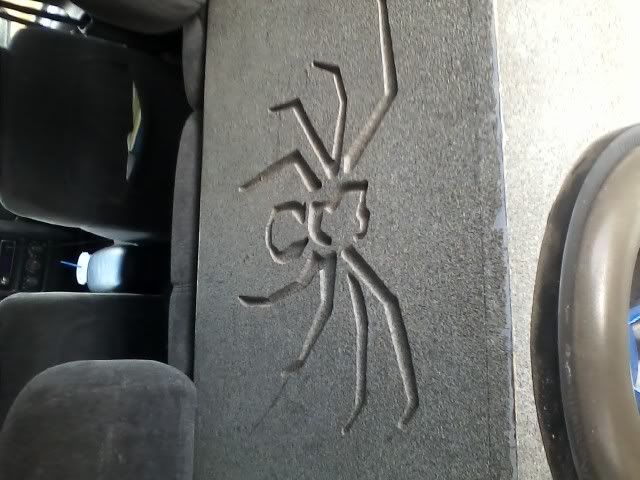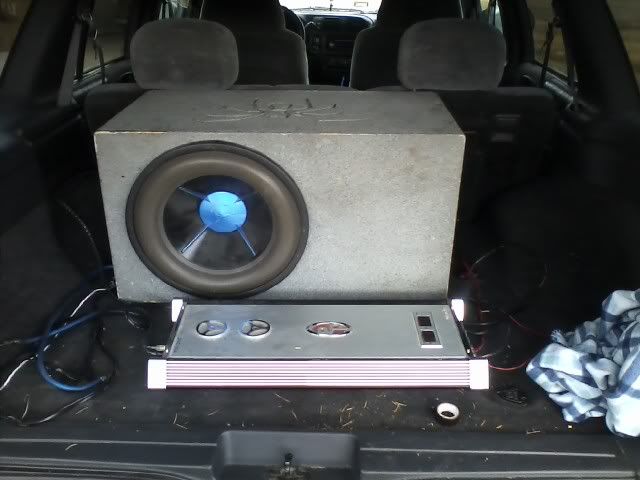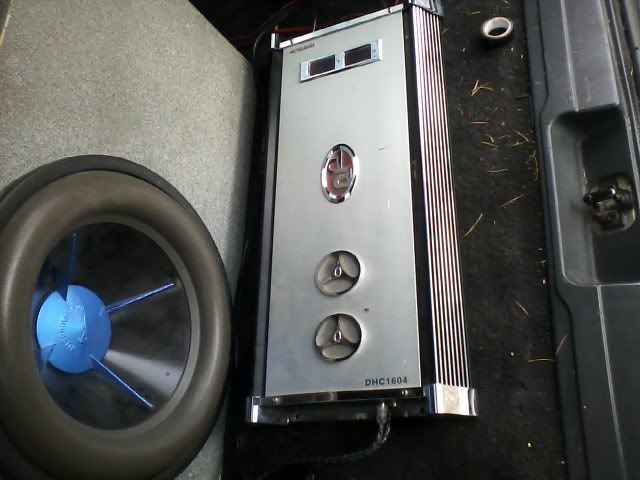 lights on the amp on
next day i painted the door handle trim to match the exterior and then i painted the sub box black.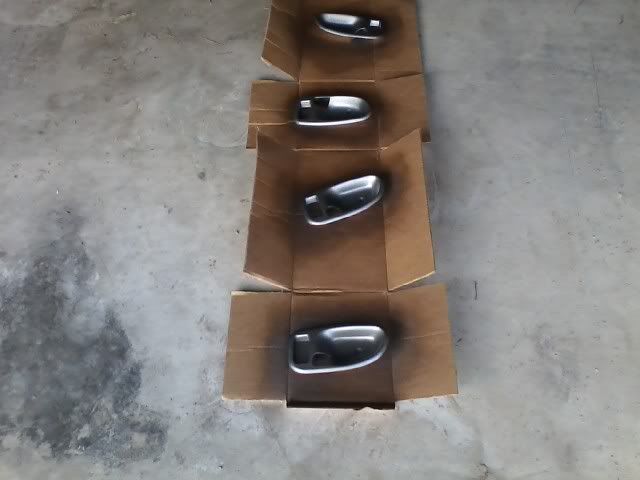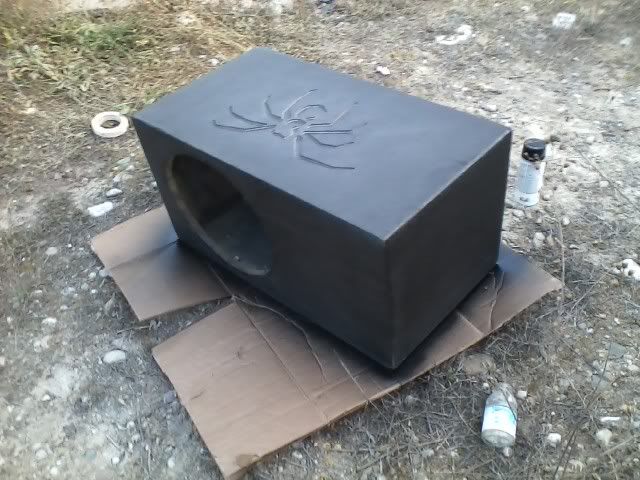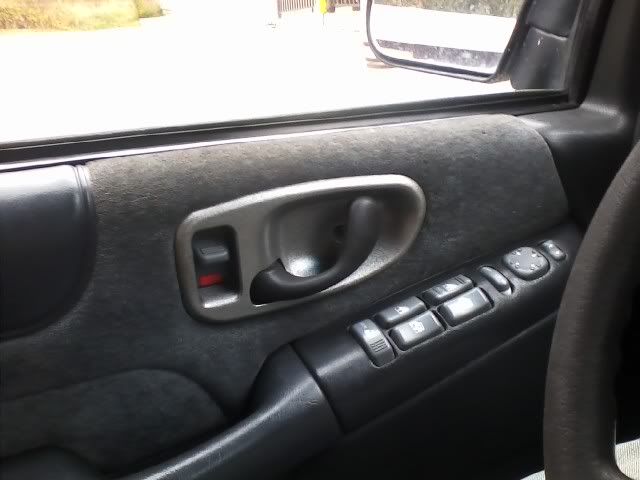 11-13-2011, 01:53 AM
Join Date: Oct 2008
Location: Montana
Posts: 30
---
one more thing about this truck there is NO rust anywhere, its amazing, even all the underbody and places had no rust or even chips from the paint missing, the factory undercoating was still there, just threw some on to be safe down the road, its awesome
has 95K miles on motor tranny t-case etc, and 180k on the rig itself, only 95k on all stuff because it was towed for approximately 90k miles around the country much behind a rv. so its awesome interior in PERFECT condition and so is paint and everything else minus my new dent
and a scratch on driver door
well more to come including lift, more painting of trim, bigger tires, lund viser, tuning, e-fan, cold air intake etc, well anywho leave some comments on what you think so far, see ya for the night.