2000 Bravada Build
03-21-2012, 11:43 PM
2000 Bravada Build
---
So this is my 2000 Olds Bravada has 114,763 miles on it.
So far I have done - Locked transfer-case, Jimmy front axle with posi-lock cable mod, 4 off-road lights mounted on factory roof rack, De-badged and pinstripe delete, painted an "angry eyes" look on my headlights.
When I first got it.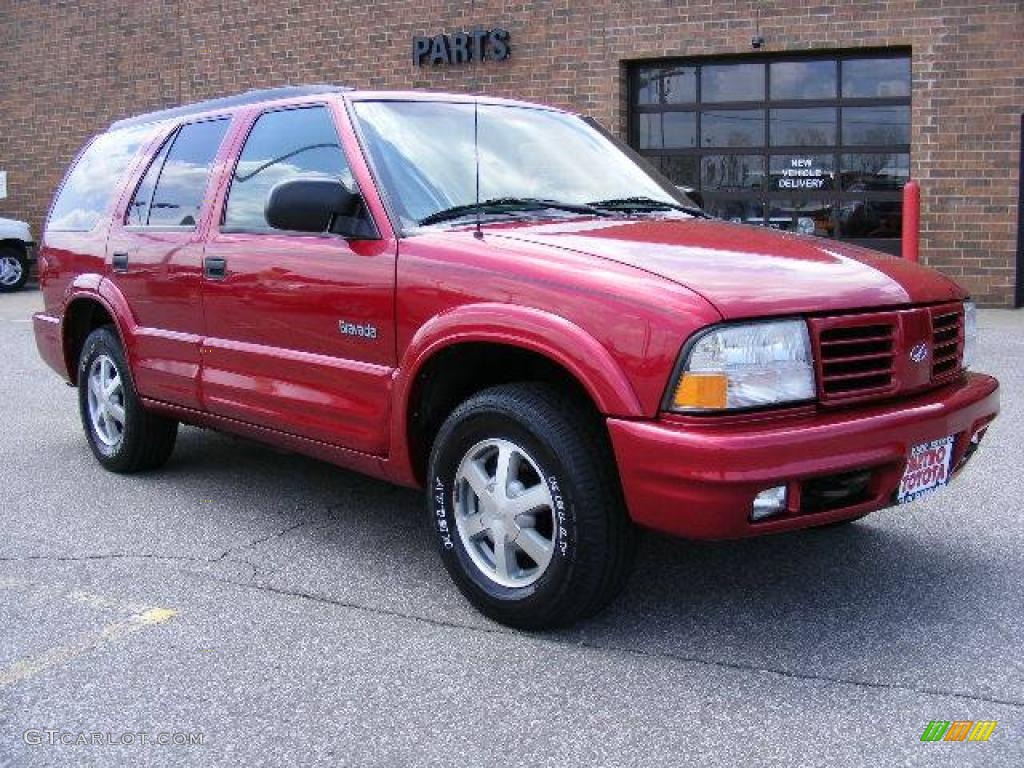 "Angry Eyes"
Only pic I have of the lights right now.
A little off roading with my friend in his lifted cherokee on 33's.
My future plans are putting on a 3 inch body lift and an Add-A-Leaf kit (hopefully this weekend). I am also planning on building a custom winch mount hidden behind my bumper cover. Also planning on getting a set of gloss black pro-comp steel wheels, will update as I go.
03-22-2012, 08:29 AM
---
Yeh at night it looks pissed off but in the day you can see the black paint and it doesn't fit in. It does great off road, that pic of my truck stuck was a hole my buddy got stuck in with his cherokee and he has 8 inches of lift and 33 in mud tires. I was sitting on ALL frame my rear axle was even burried in the mud. I love this thing I only paid $600 for it. Yes that is 2 zeros I bought it from The dealership that I worked at, they gave me a hell of a deal on it.