Build of a 1986 K5 Blazer
01-23-2012, 10:14 AM
Join Date: Jan 2012
Location: Oregon
Posts: 317
Build of a 1986 K5 Blazer
---
So I bought this sweet 1970 K5 about three years ago. When I was looking for some new rims for it on Craigslist a guy I talked to told me I should check out
Chevy K5 Blazer
since there were a few guys in my area and was a pretty sweet sight. I did and after watching what you could do with these full-size rigs I was hooked. The 70 had nice body lines and a clean interior... no way was I going to put a cage in it and take it out to beat in the woods........ Soooooooo.... I sold a 1971 Torino GT that I bought a year or so earlier. It had a 429 when I bought it but after running the numbers it was in fact a c-code with the factory installed 429CJ and numbers matching 4spd. Only 71 were made in 1971. It was also originally grabber Yellow with a Ginger bench interior, only 43 of those were made in 1971 in the GT trim... So I dove the **** out of it and sold it doubling my money and making a new parking spot for a new project. I searched and found what should have been a very solid building block. Turns out the jack-a$$ lied through his teeth and I've found all sorts of sweet hack jobs they left me to deal with. Since the plan is to make a wheeler, bullet proof rig I'm not too disappointed but it will cost me a few more grand in the end.
So enough of the introduction, here's the build.
01-23-2012, 10:19 AM
Join Date: Jan 2012
Location: Oregon
Posts: 317
---
I bought this 1986 K5.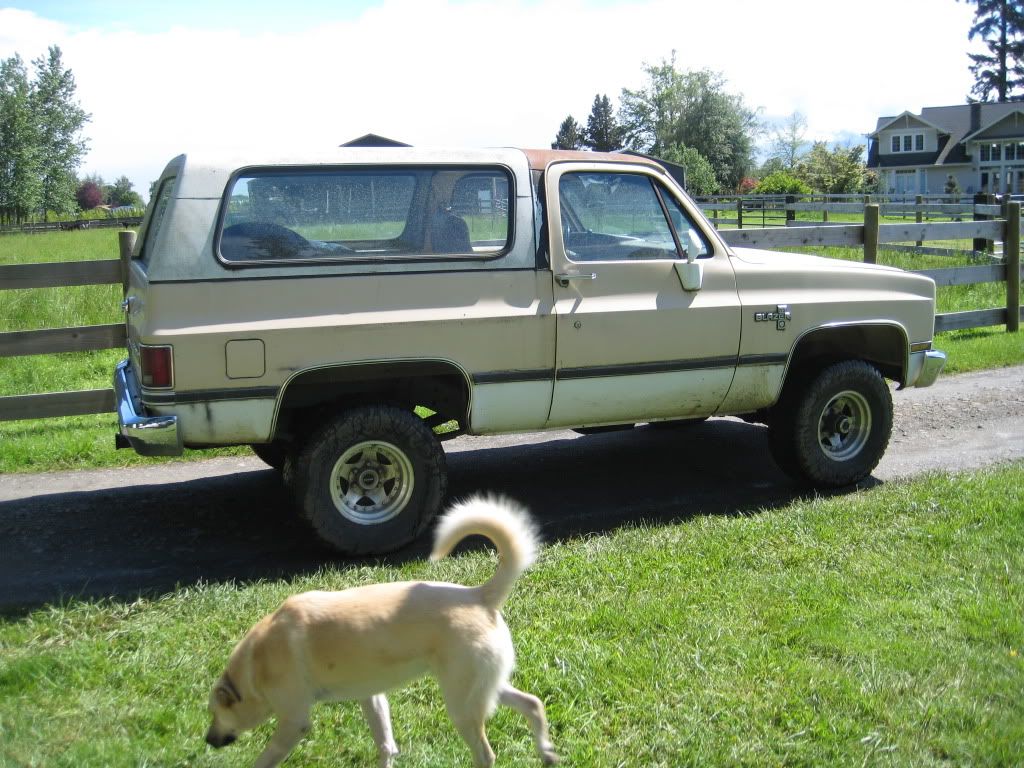 My first clue should have been that he had three 32" tires and one 31" tire... I brought a set of 33's to swap them out for the drive home.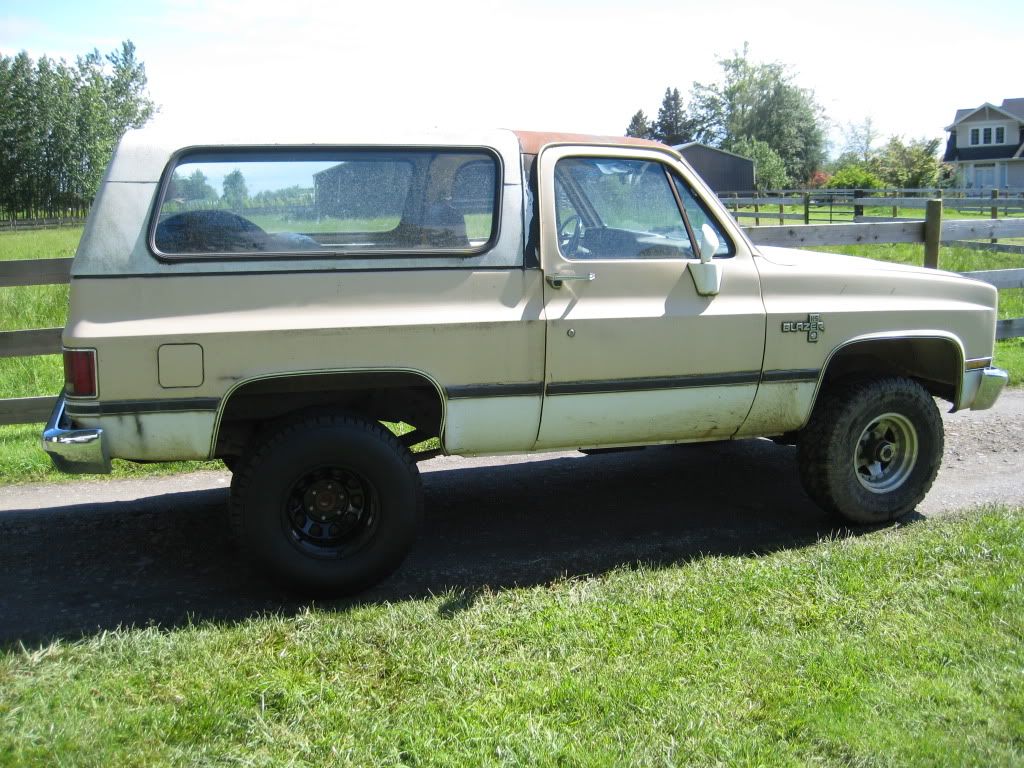 First mod and I didn't even get off the farm where I bought it!
Got home and cleaned it out. There was a thick coating of mud as it was just used around the farm for moving his boat and getting to the fishing hole.
This is the stock model, as stock as stock can get.. I do have a rear seat but it hasn't been in more than a few times.
Did the basic tune up, threw on a K&N air filter and messed with the EGR delete spacer.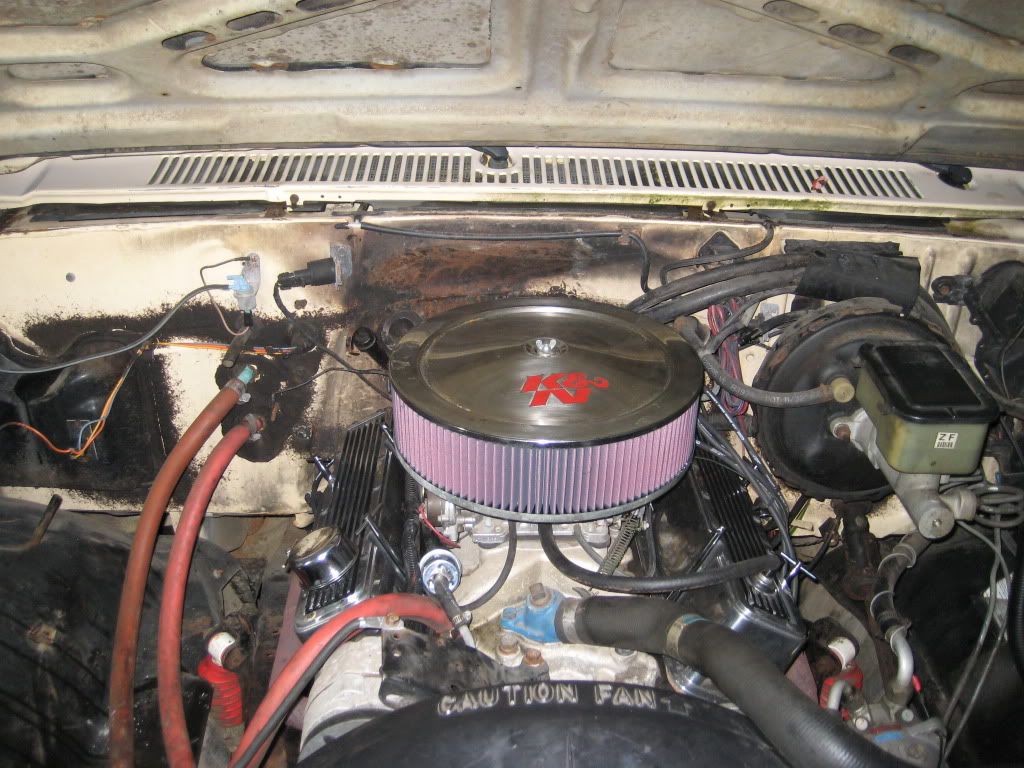 I got rid of the 32" tires and started using the 33's I had off my 70. They were a bit aged but had some good life in them. Definitely gave the 86 a different look.
01-23-2012, 10:27 AM
Join Date: Jan 2012
Location: Oregon
Posts: 317
---
I took the interior one step further and gutted it. This was not the last time I'll have nothing on the inside...
I was wandering around a local parts yard and found all sorts of stuff for the 86. The best find was the mint condition dash. This thing has absolutely no issues... Out of the same truck I pulled a very tight tilt column. It must have only been there for a few hours because the keys were still in the ignition. so column, keys and dash I was set for about $40... Major score!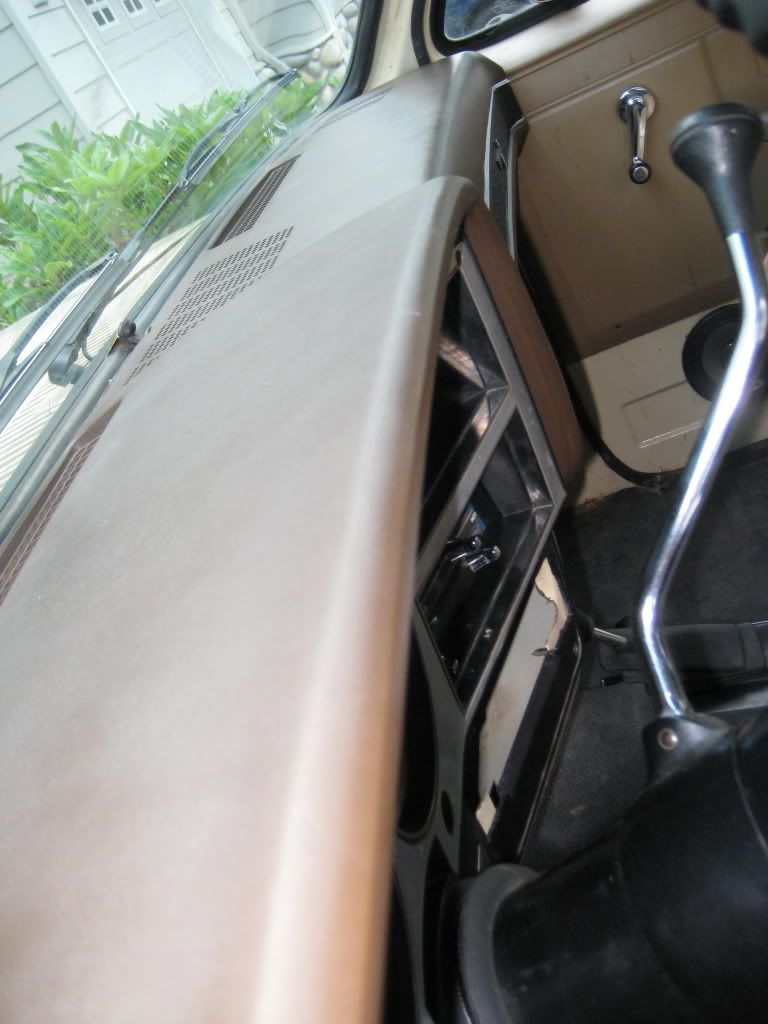 Oh, and I forgot, the AC HVAC system was FUBAR... I think if was either dealer installed or aftermarket because nothing worked or looked right. It all found it's way to the recycle pile, I've got a lot of recycle piles and two years later there is still one in the garage right now!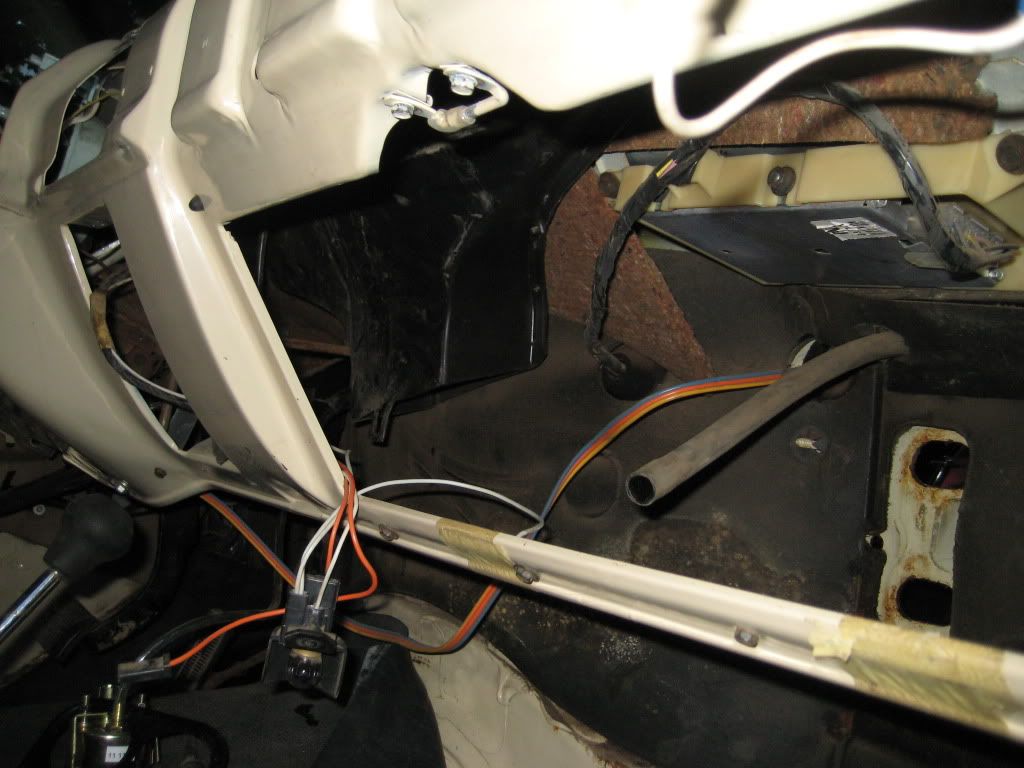 And the non-AC heater control I found.
I added some switches for lights and other acc... don't have these anymore, this was just phase #1.
01-23-2012, 10:33 AM
Join Date: Jan 2012
Location: Oregon
Posts: 317
---
So back to the exterior... My neighbor gave me some sweet lights that were just the same size as the turn indicators. I made up a mount then picked up a 80-81 bumper with the turn signals and rocked that for a bit.
But then I wanted something a little beefier... so I picked up a old school set of Smittybilt bumpers for the front and rear. Mounted some 165watt KC's and was good for a while...
Somewhere I lost the pictures of putting the 4" Tuff Country lift on... But there were some other goodies that came about the same time.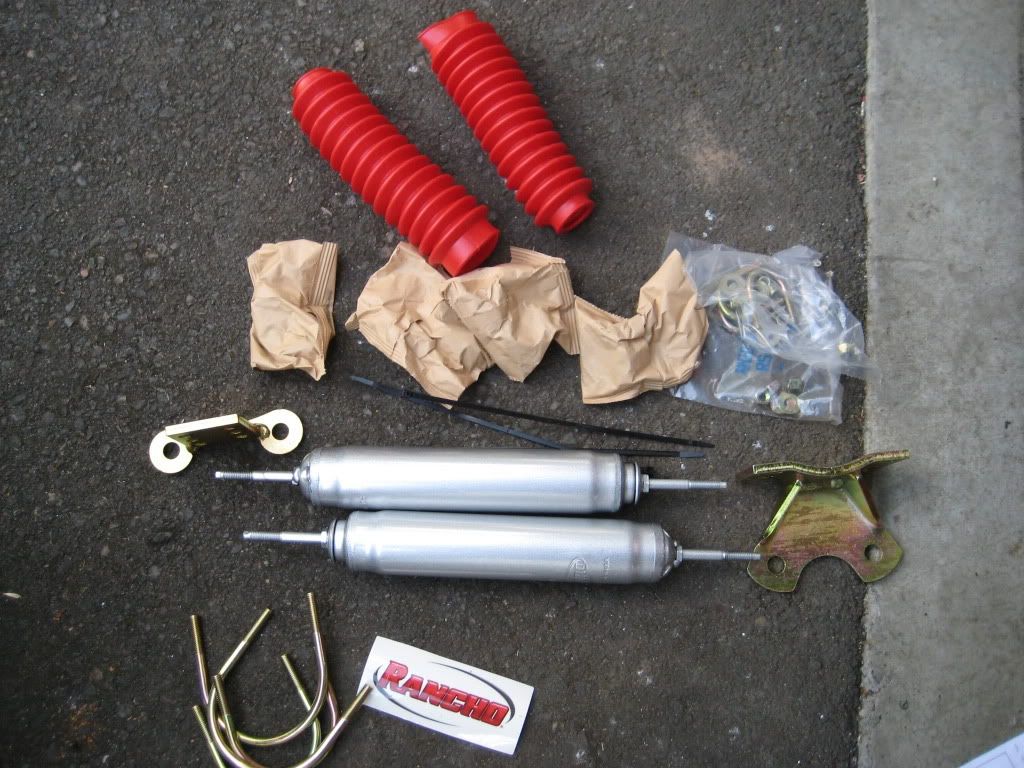 Super 44's
Hooker - Header back exhaust - wait till later to see what happens to it...
Then I stole the rims off the 70 for a bit to see how 35's would look.
01-23-2012, 10:40 AM
Join Date: Jan 2012
Location: Oregon
Posts: 317
---
Ok, so who noticed the D60 in the earlier picture... Yes, I found a 60/14 combo local for a great buy. both had 4.56 gears. Only problem is the rear is open and the front is a spool... I'm not a mud guy so this is not the ideal setup for me. I will be changing this eventually.
With the tons I needed new rims. I bought a set of slotted Mags with 35's.
They were just supposed to get me by... but the tires were junk and the shouldered lug nuts I had did not work with the rims, I wasn't going to spend another $120 just to put garbage on... but I did find a set of 37" Military OZ's on the same rims with different size holes for the lug nuts. I've got everything I need to start the lift.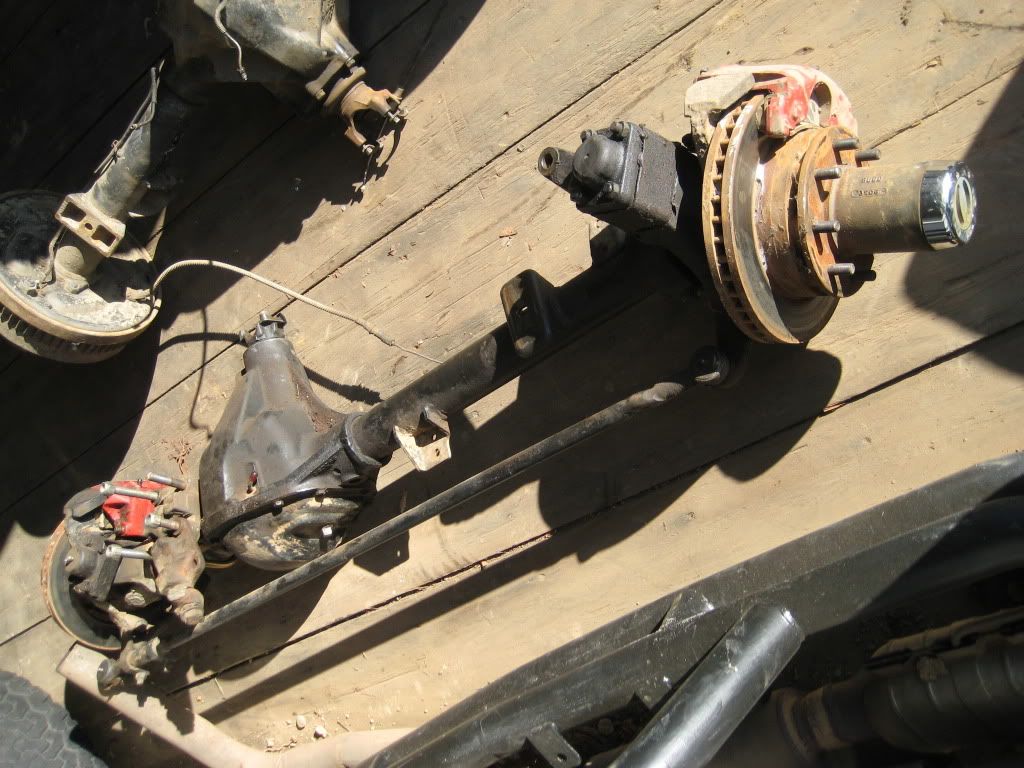 Half way done!
And the rest of the way done...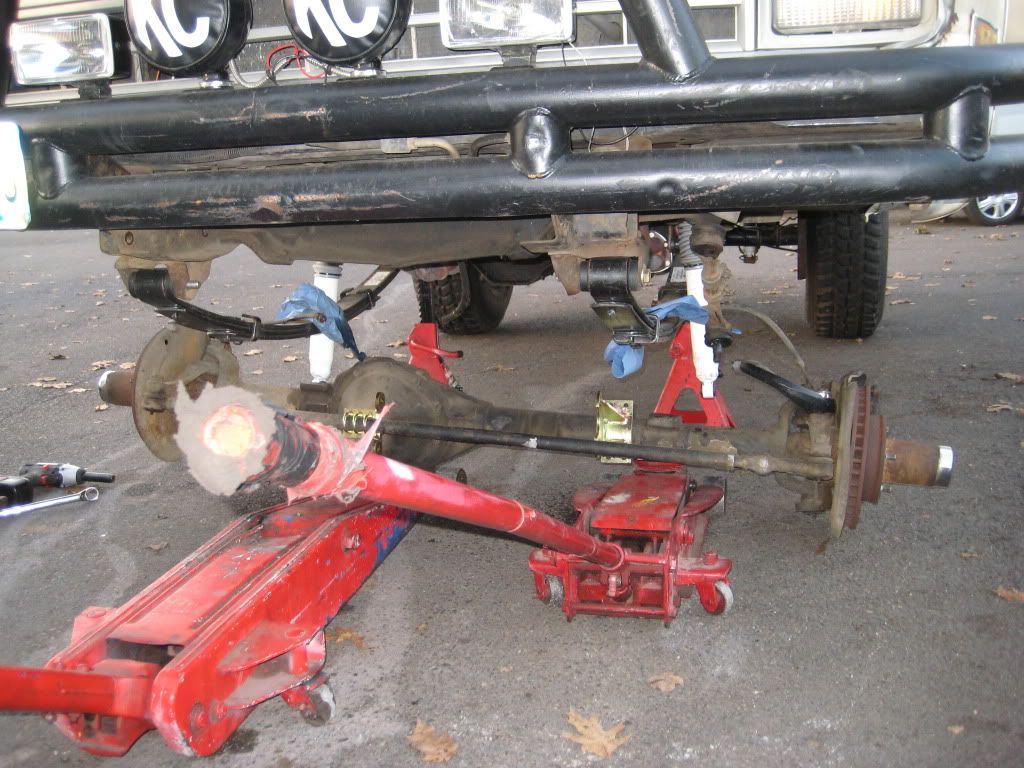 And DONE!
01-23-2012, 10:47 AM
Join Date: Jan 2012
Location: Oregon
Posts: 317
---
Now I find another truck in the yard that has a bad a$$ rear bumper. I want it so I takes it.
Fits perfect.
Then the front tube bumper has to go... I picked up a Warn style winch bumper for the front.
Notched it to fit really tight.
Now I got 4" lift and 37's... This does not work with the little wheel opening in the front. So....
Chop-chop!
The rear looked a little low with the bigger 60 up front so I added an easy inch to the rear, leaving it in the centered position.
01-23-2012, 11:02 AM
Join Date: Jan 2012
Location: Oregon
Posts: 317
---
Back inside for some more mods in there! I got some autometer gauges and decided to hook em up!
So I bought an extra cluster in case something went wrong and I had to revert back to the original setup!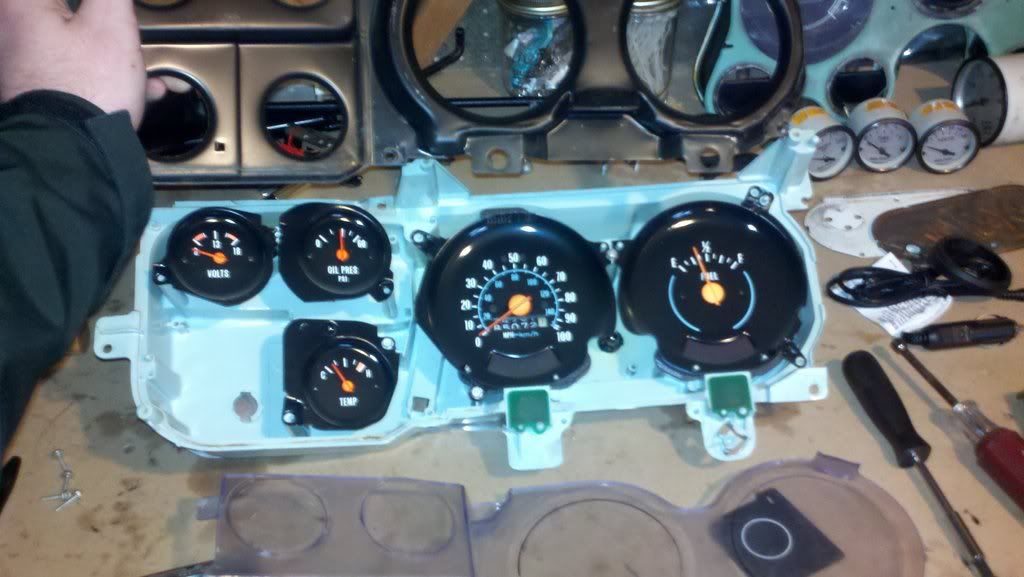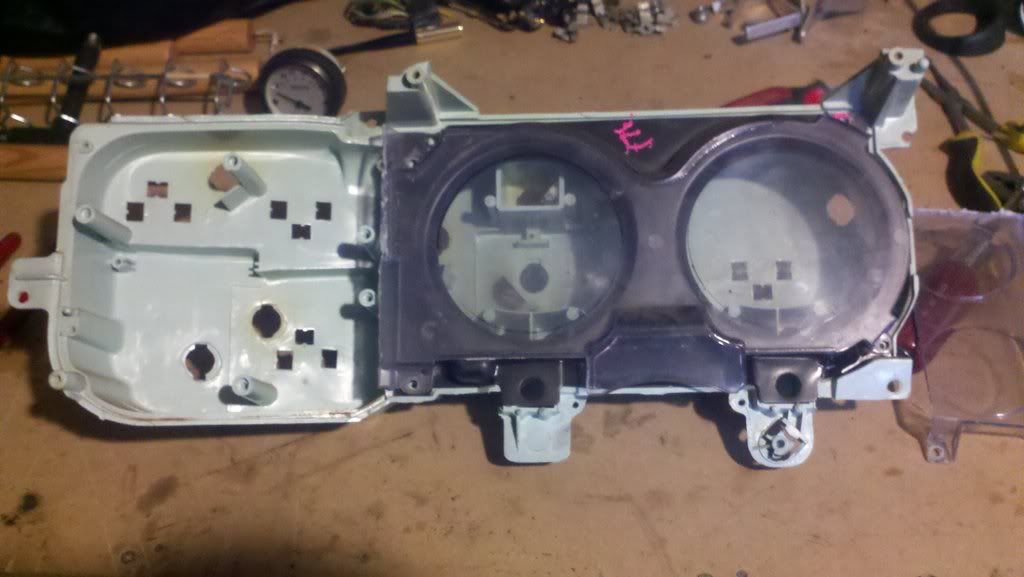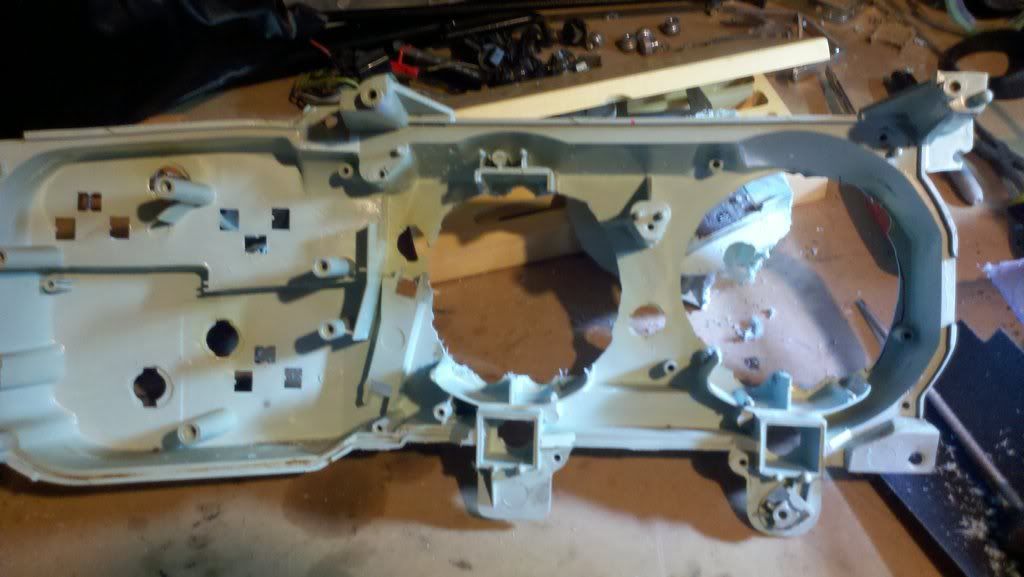 Added a vacuum gauge and two switches where the a/c vent was.
Wired up the four fuel/temp/volt/oil gauges together.
and done!
01-23-2012, 11:07 AM
Join Date: Jan 2012
Location: Oregon
Posts: 317
---
The military OZ's weren't that great and I found a set of Pro Comp Xtreme AT's on CL with 16" rock crawler rims I couldn't pass up.
But they still had some bigger issues with tire clearance.
Flexed it out just a little...
Back to the exhaust... I didn't like how it was run and the pipes kept hitting the spring shackle so out it came.
I replaced it with something way simpler.
Got the shaft lengthened and a new out put seal for the NP208.
Then I made my buddy do a little work to mount my new front bumper, it is an actual Warn in much better condition than the POS I had before.
01-23-2012, 11:12 AM
Join Date: Jan 2012
Location: Oregon
Posts: 317
---
Same buddy that was working on my front bumper recently chopped the top off his 89 for a full vert conversion. He had a softtopper that no longer works so he gave it to me as a wedding present. Pretty sweet gift that I'll have to figure out a way to repay some time.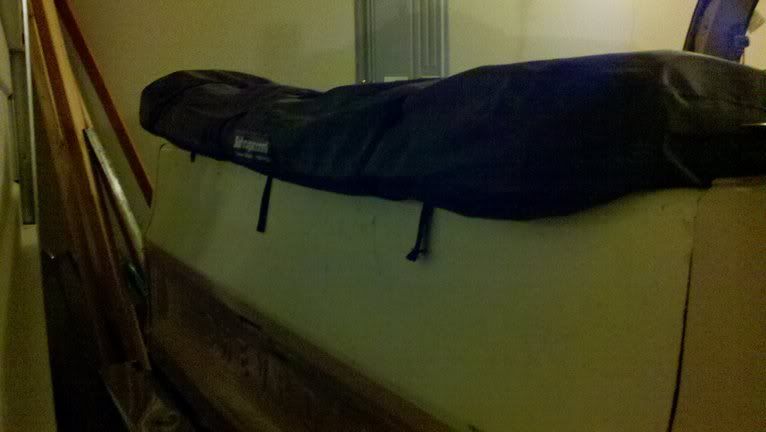 Since I'll never be putting the top back on now I figured I wouldn't really need the tail gate with the heavy glass anymore... did you know that truck tail gates bolt right up?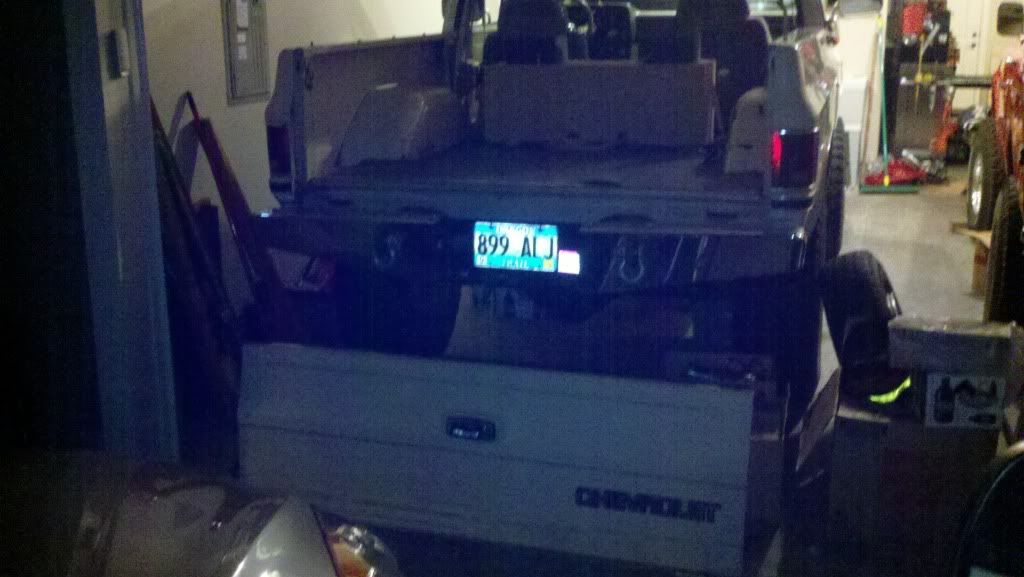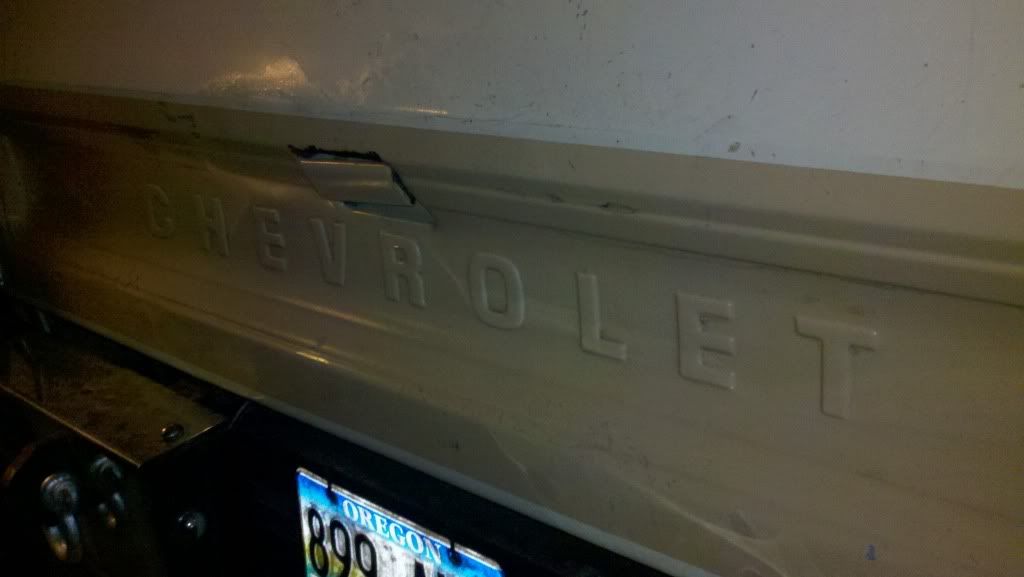 I was lucky to find one on CL that was even close to the right color!
Right before I put the soft top on I laid herculiner down on the interior.
check out my new amp mount.