DySfUnCtIoNaL- 2001 Blazer
06-04-2011, 10:36 AM
DySfUnCtIoNaL- 2001 Blazer
---
Starting to get some little things done to the rig and wanted to get some pics of the changes she's went through so far, and to get some idea's, comments, or criticism from you guy's & gals.
Here's what I started out with, a bone stock 01 Blazer LS, 4.3, 2dr, 5spd, with 127K on the clock.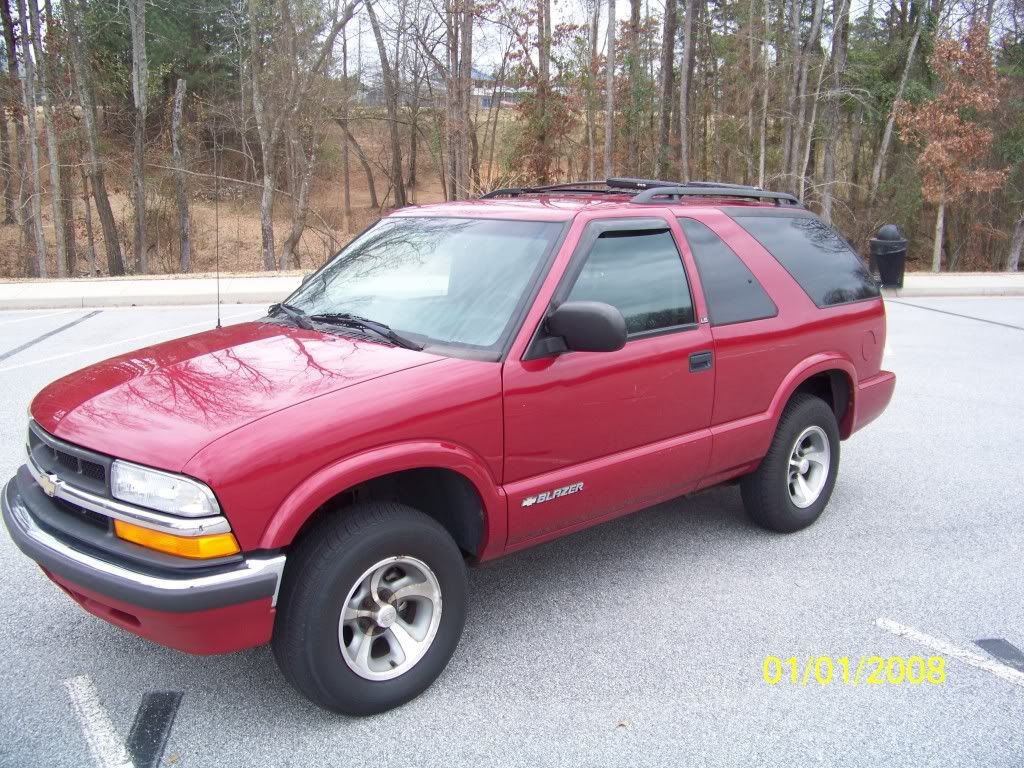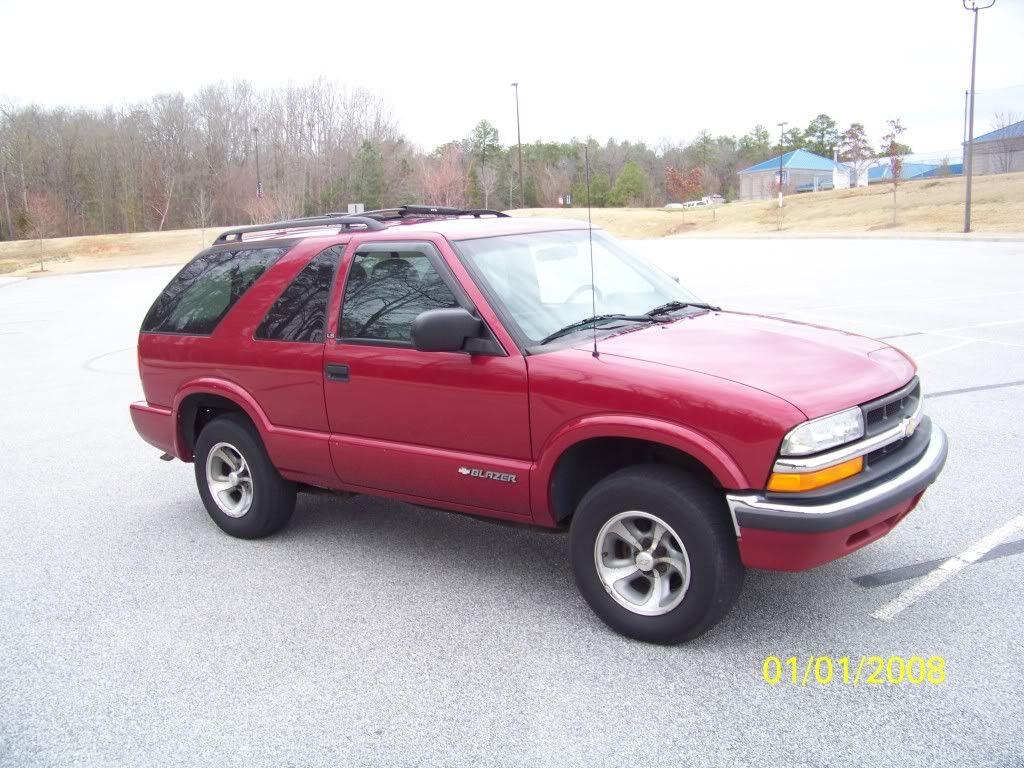 After buying it, had to build the "extra" money account back up, so the next few changes she went through were cheap/free.
I don't know why, but the grille just didn't look right so, out came the paint.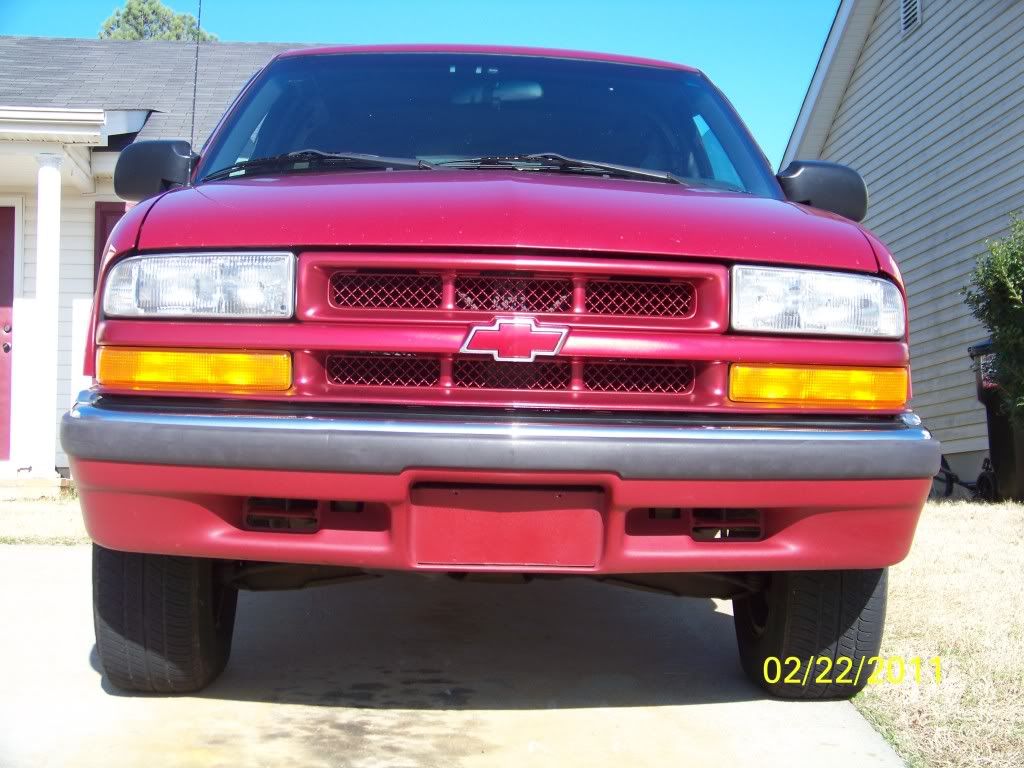 I think I shoulda left the honeycomb part black, and I still might go back one day and do that, I just didn't think about it at the time.
Removed the roof rack.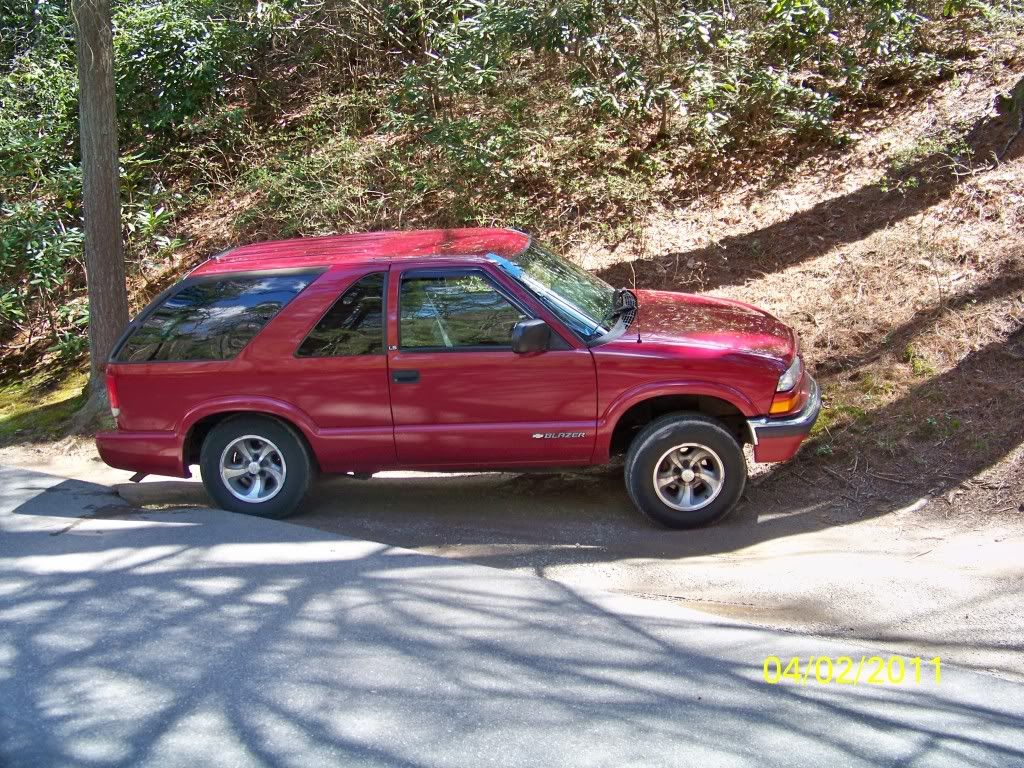 Also around this time she got the throttle body mod, no pics of that.
Got the "extra" money account built back up,
and it was wheel time!!
Pro Line alloy wheels style 139, 15x8's wrapped in 235/75/15 Primewell PA100's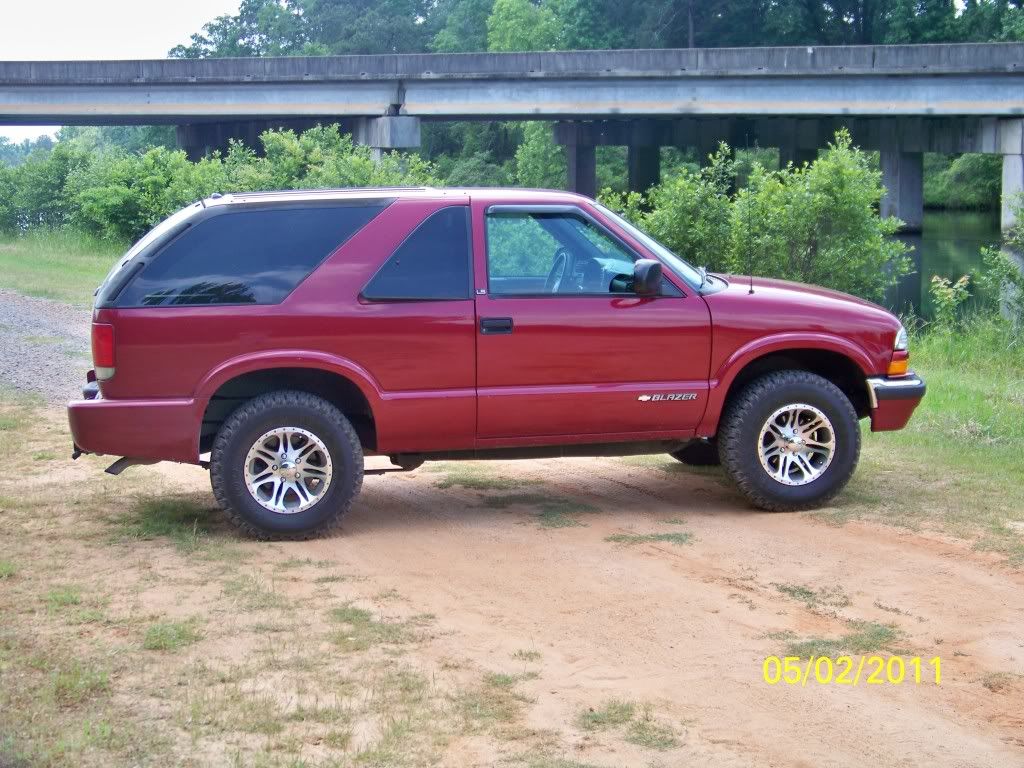 Scored some clear signal lights off STURG, and decided to put the rack back on.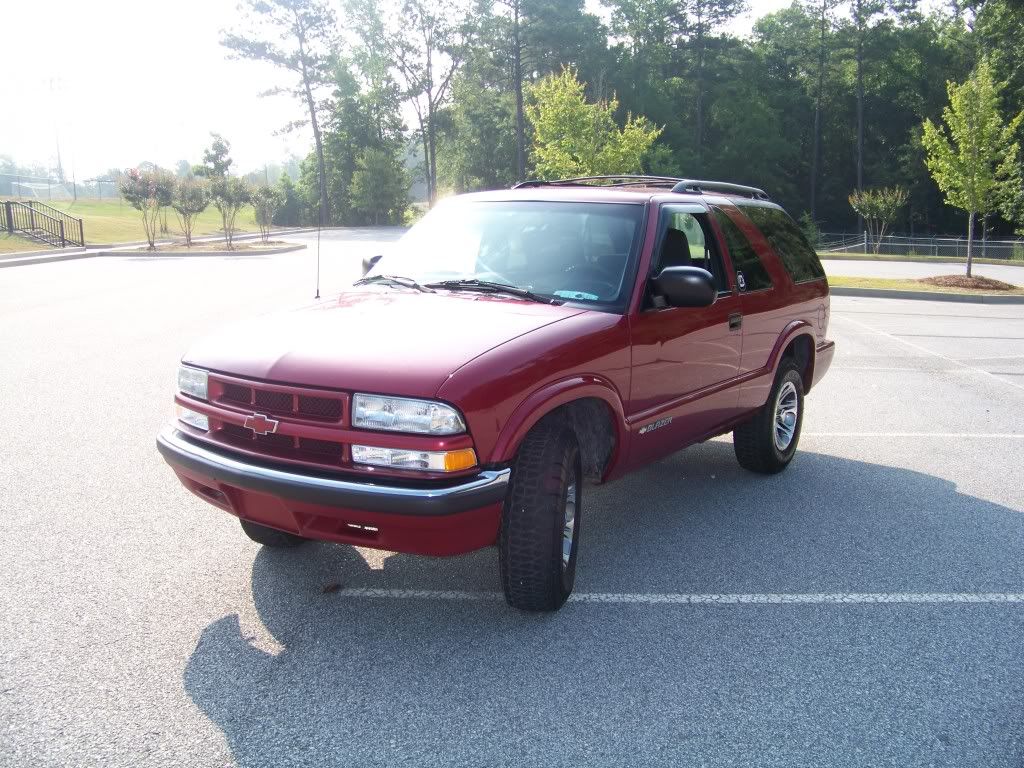 Then went on to start the system part of the truck, started with a JVC KDR-420 head unit, and a set of JVC 6.5's.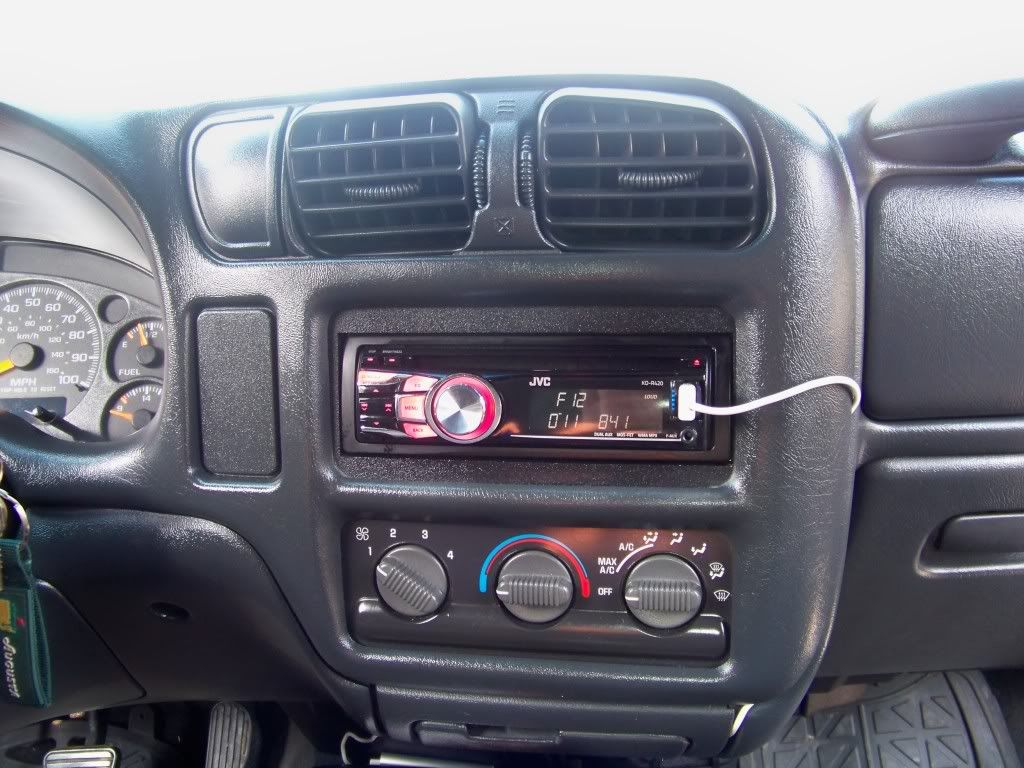 That's pretty much it so far.
This is how she sits now.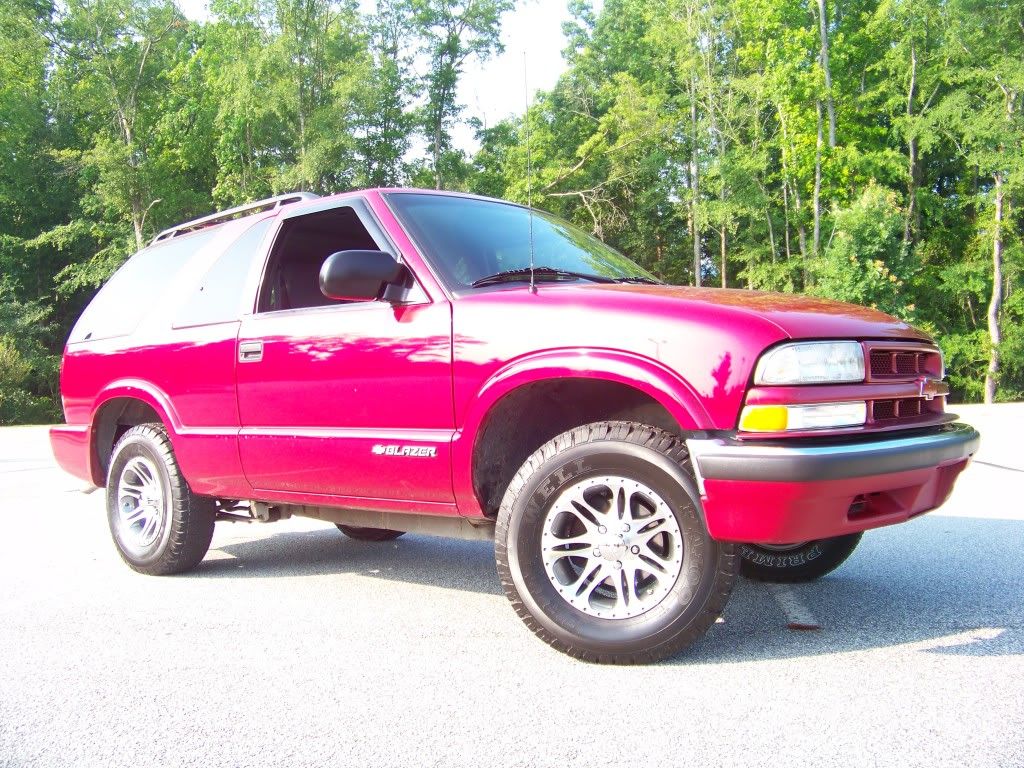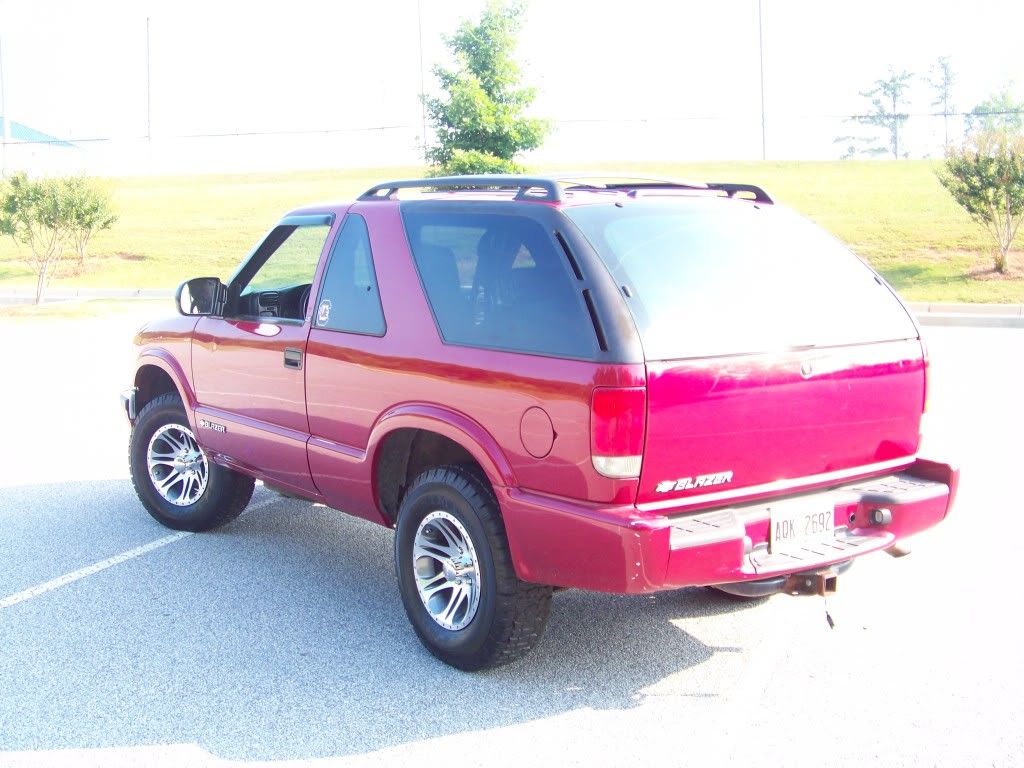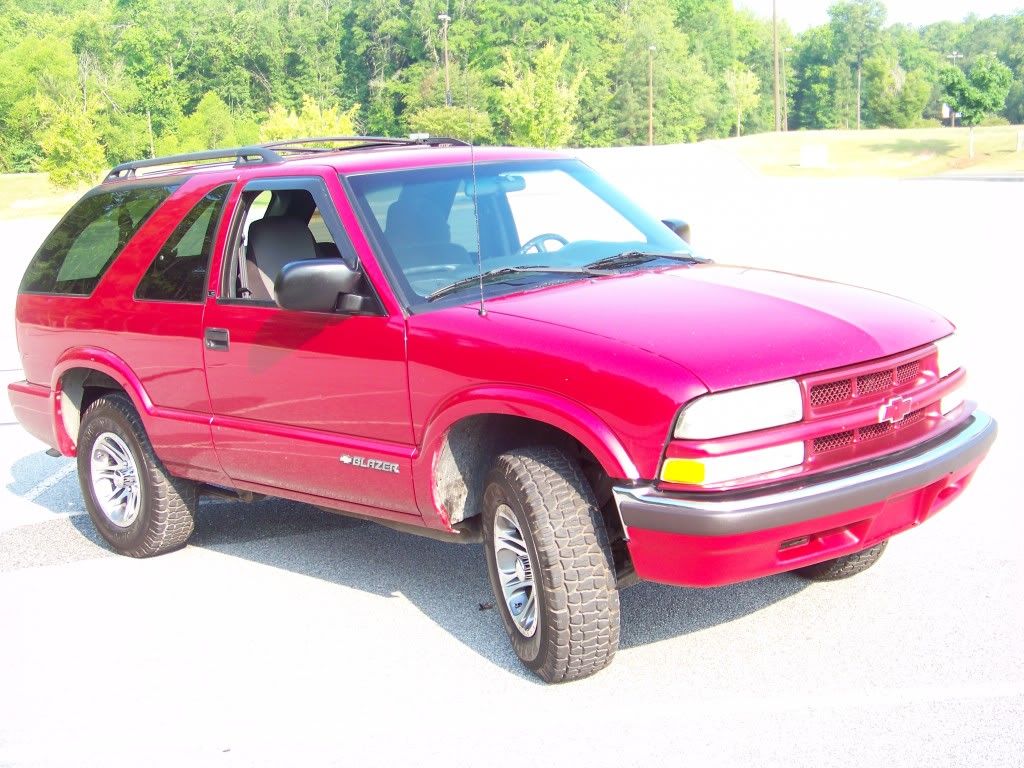 Let me know what you guy's & gals think.
06-05-2011, 04:57 AM
---
Thanks man, I wish it was 4wd.
I searched for about 8 months looking for a 2dr, 5spd, 4wd Blazer and couldn't find anything.
I finally gave up and found this truck, a week after I bought I found a 2001 2dr, 5spd, 4wd with 93K on it for $3000.

If only I had waited a week longer...
06-05-2011, 06:09 PM
---
Decided to repaint the grille and make the honeycomb part black.
Let me tell you, it was tedious masking off the areas I didn't want painted, then I had to do it over again to repaint it the body color.
All comments are welcome guy's.
06-06-2011, 03:17 PM
---
You have no idea how close it came to being dropped.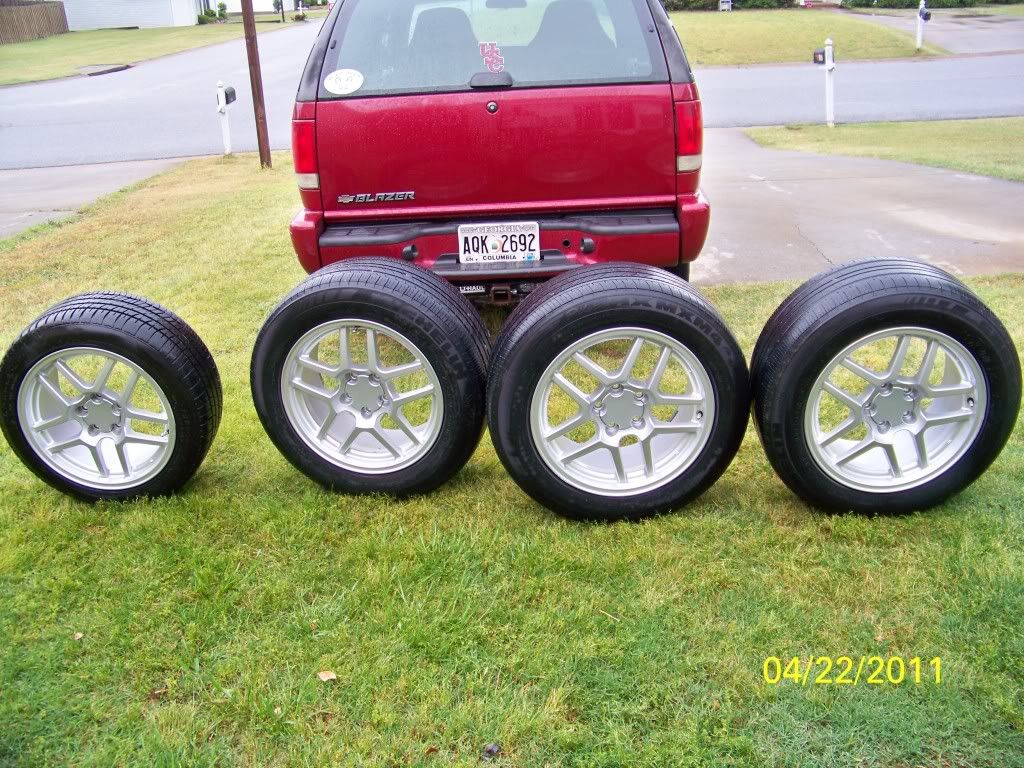 I scored a deal on those Z06 wheels and was all set to run em, had a deal going for a 3/3 drop kit, had ordered the spacers, and was getting new tires for em in two days when I changed my mind.
I already have a dropped S10 and thought, might as well have the best of both worlds.
Here's a pic of the S10.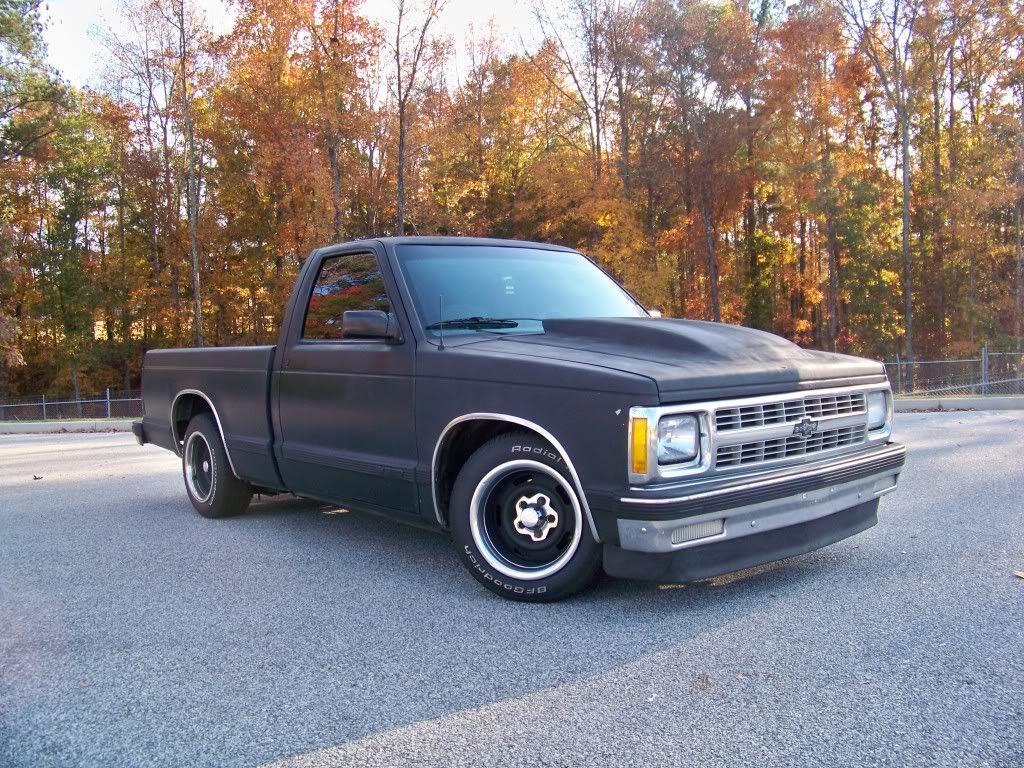 Preciate it man, I'm happy with it..... For now haha.
06-06-2011, 04:18 PM
---
Thanks man, it didn't look bad without it, but I think it fits better with the off road look.
Eventually I would like to get the step shaver kit and a roll pan, then I think it would look better without it.
Future plans include:
Hit the wheel wells and frame with rubberized undercoating.
Piant the trim on the back windows.
HID's
I have a Magnaflow muffler, get it welded on.
Replace back speakers.
Build a downward firing box for sub.
Step shavers & roll pan.
G80, or locker.
Maybe get the rockers in bedliner??
Might put a light coat of tint on the tails??
10-19-2011, 11:28 AM
---
It's been a while since I've updated this, haven't done to much to her lately.
My distributor imploded, replaced that then the cat decided to clog up, fixed that and she's been running great.
Then I got around to installing 1.5" spacers on the rear, still waiting on the 1" spacers for the front.
Enough talk, here's some pics.
Before:
After: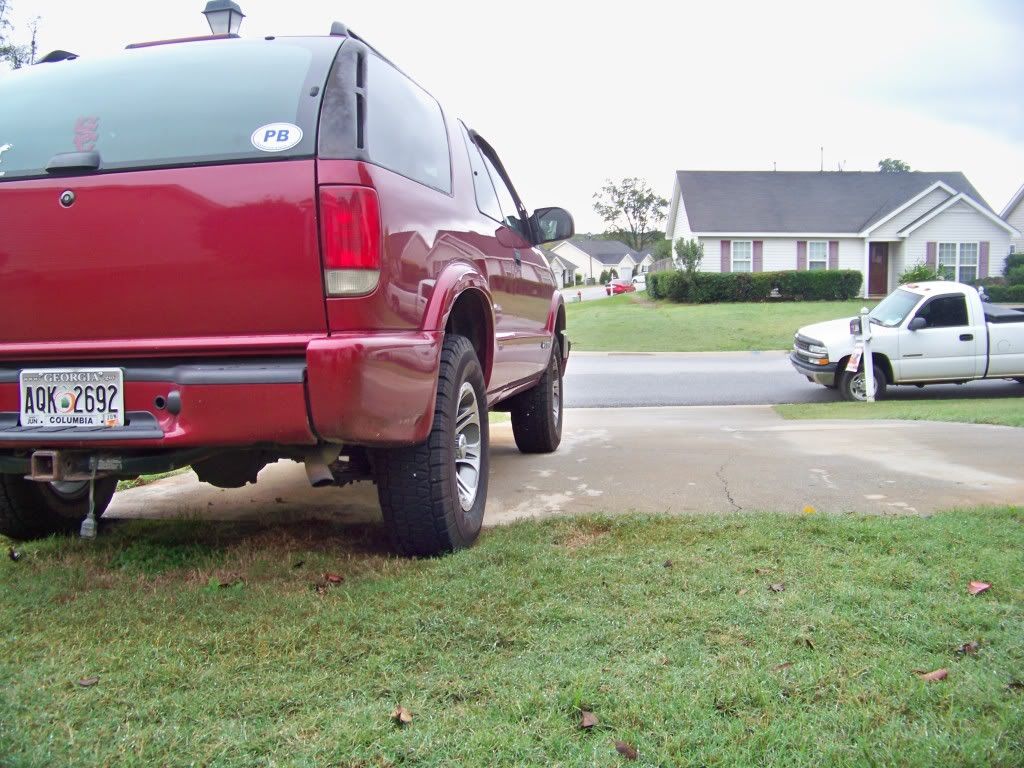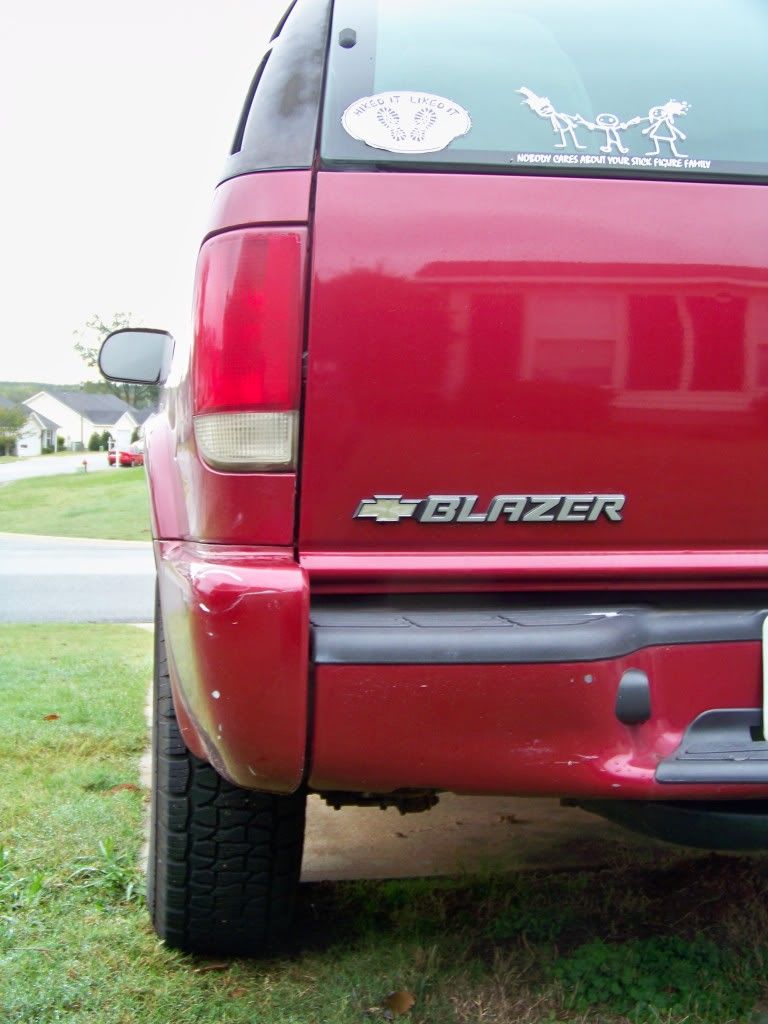 As always, comments & criticism is encouraged.
---
Last edited by DySfUnCtIoNaL; 11-24-2011 at

04:47 AM

.