My 98 4x4 Blazer build
02-14-2011, 06:58 PM
My 98 4x4 Blazer build
---
My son's under the weather and I'll be keeping him home from school tomorrow. So, I went out just now in the snow and snapped some pictures of the new lights, rims, and grille guard. (I just resized the images, used to Facebook which does it automatically.)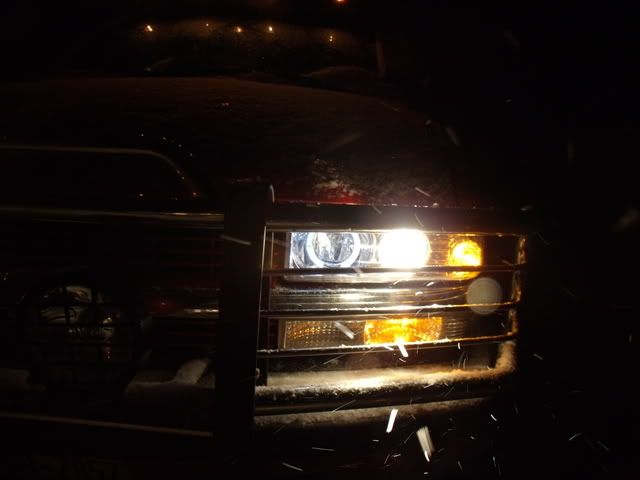 Shot of the driver side halo and clear parking lens (went with amber bulbs).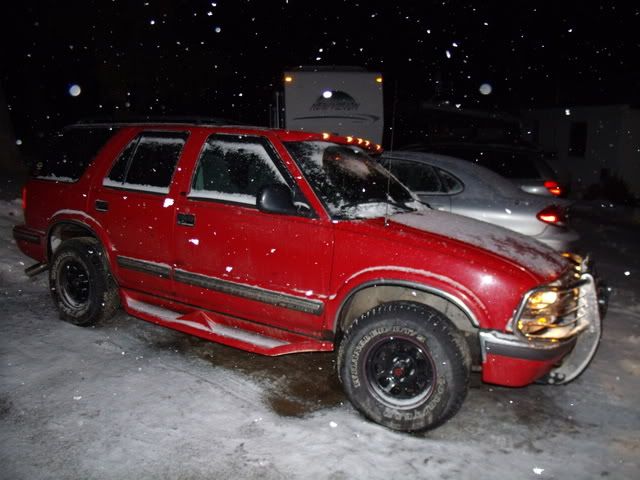 Couldn't find the rims I wanted (mail order was too expensive), so I went with black steel Cragar classic rims. The red mark in the center is a Chevy bowtie. The offset on these is 4 1/2, so they stick out a little bit.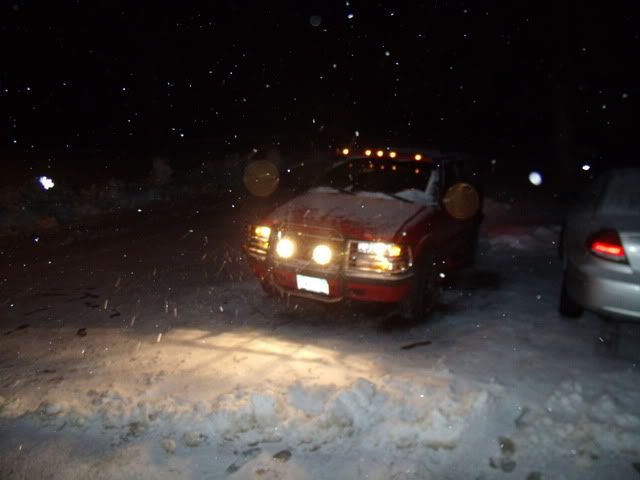 With the 4x4 lights lit.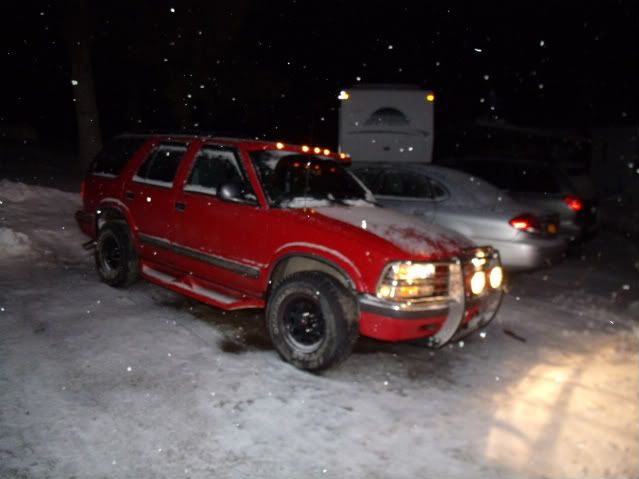 and another from the side.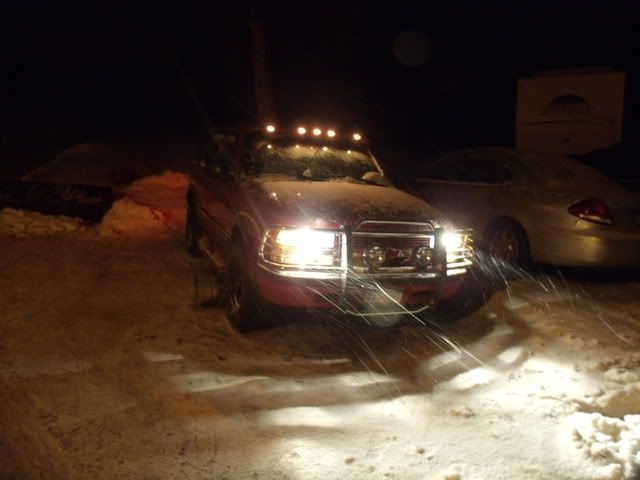 I found a guy online who makes clear covers for Lund moonvisors and replaced all the amber lights.
---
Last edited by 98HeavyChevy; 02-15-2011 at

07:42 PM

. Reason: adding a note
02-15-2011, 08:18 AM
---
I'm replacing the stock tail lights next week. Gotta get the bumper and lower half of the gate replaced and fix some spots on the wheel well corners (rust). I need a safari basket (well want really). My remote oil has been leaking and I thought I'd need new lines, but I found seals and gasket kit at the parts store. Going to try that before I spend the money to replace the lines (5 bucks vs a whole lot more). Other than the lights the only real upgrade will be the stereo/speakers. Saw a nice double din Clarion on Ebay I like. Otherwise it'll just be the maintenance described above.
Lifts and big tires kill your mpg's. Gas in NY should hit over 4$ a gallon this year. I can't afford worse mileage.
02-15-2011, 01:23 PM
---
The lights came off of Ebay here;
http://stores.ebay.com/Snappylights
The grille guard is a Hunter Truck accessories guard. Paid a bit more to get the stainless, but still a reasonable amount. These are custom grills that are simple bolt on if you buy them for the correct year/model.