My other K5 Blazer - 1970 Gen 1
01-25-2012, 10:40 AM
Join Date: Jan 2012
Location: Oregon
Posts: 317
My other K5 Blazer - 1970 Gen 1
---
My first blazer was a 1970. I really wanted an off road toy, never had one. I looked at a couple and then I saw the 70 I have now.
It lived its life in Snellville, GA for many years as a beat down medium gold K5. The kid sold it to a pastor at a Baptist church right there in GA. Well they slapped a paint job on it and and some LMC parts and listed it on e-bay. They said things like "frame off" and "restored" and some poor schmuck in Oregon paid a whole bunch of money for it and had it shipped to Oregon.
So far, nobody has bothered to title it since the kid owned it...
Well they bust the front hubs when they're taking it off the truck, then it didn't have the lift they said it did, clearly it wasn't fully restored... the Oregon buyer was pissed. He put a 4" Rancho lift on. Replaced the front hubs with some premium Warn units and let it sit in his shop. He started it up every once in a while but for 2 years it was on the road once to fill it up with fuel.
I saw it and was in love. This is the day I was bringing it home:
01-25-2012, 10:48 AM
Join Date: Jan 2012
Location: Oregon
Posts: 317
---
I balled the top up and threw it in the back, took off down the road like a bat out of hell!
Got home and started cleaning, polishing and pimping it out. There was soo much good here it has taken a lot of maintenance, and only one really big project... well maybe two.
The engine had to come out... even though it looked like this.
Looks can be deceiving... But now the motor looks like this: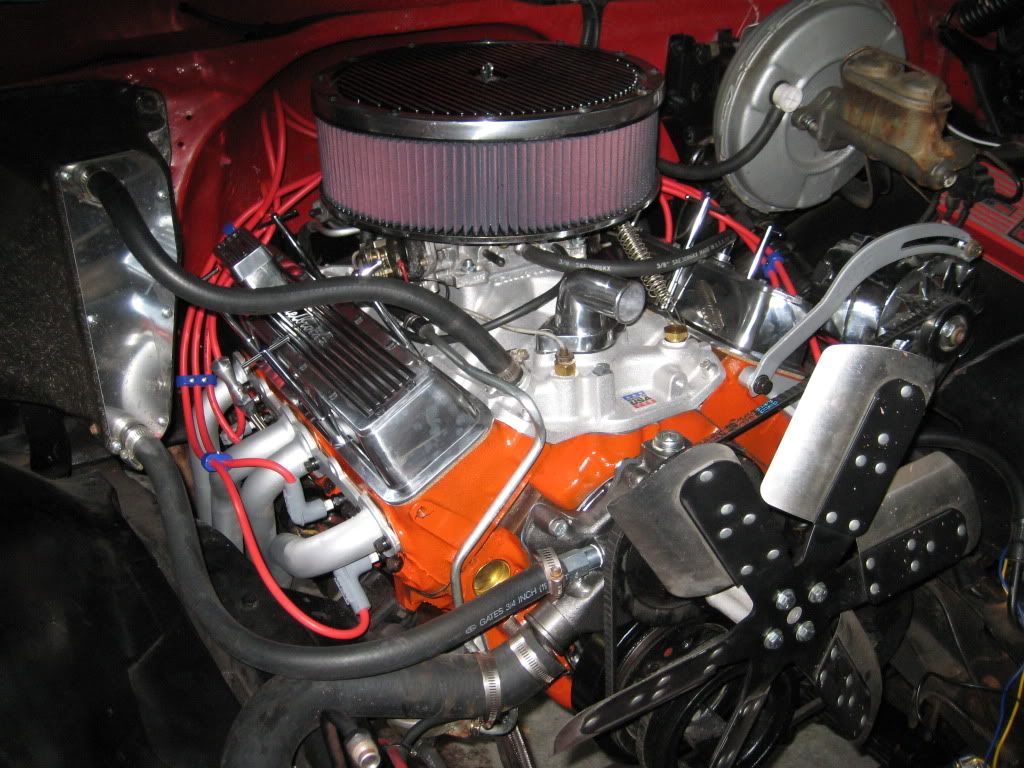 01-25-2012, 10:54 AM
Join Date: Jan 2012
Location: Oregon
Posts: 317
---
I got a hard top for it.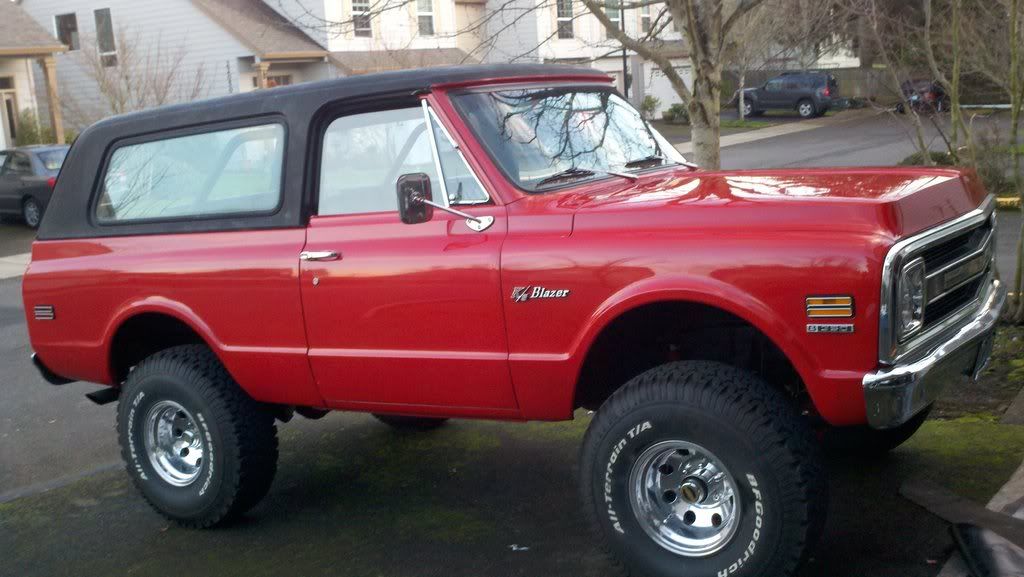 People sometimes ask me what year it is...
And it really sucked when the tree fell off the roof on the way home...
Got married and it was obviously the getaway vehicle...
I'm the guy with the girl in the white dress...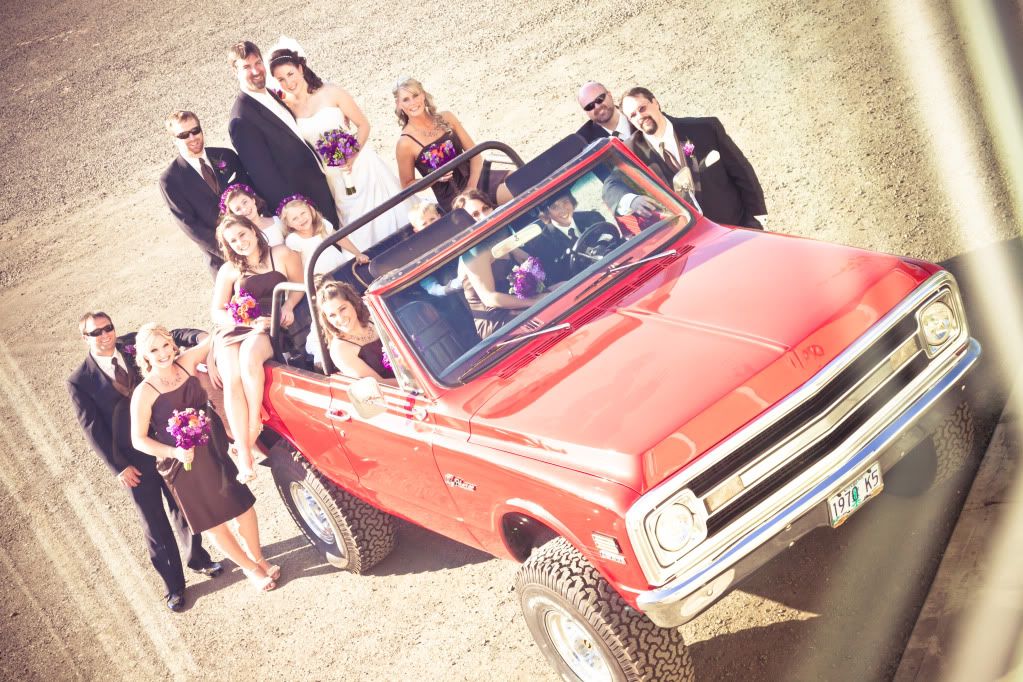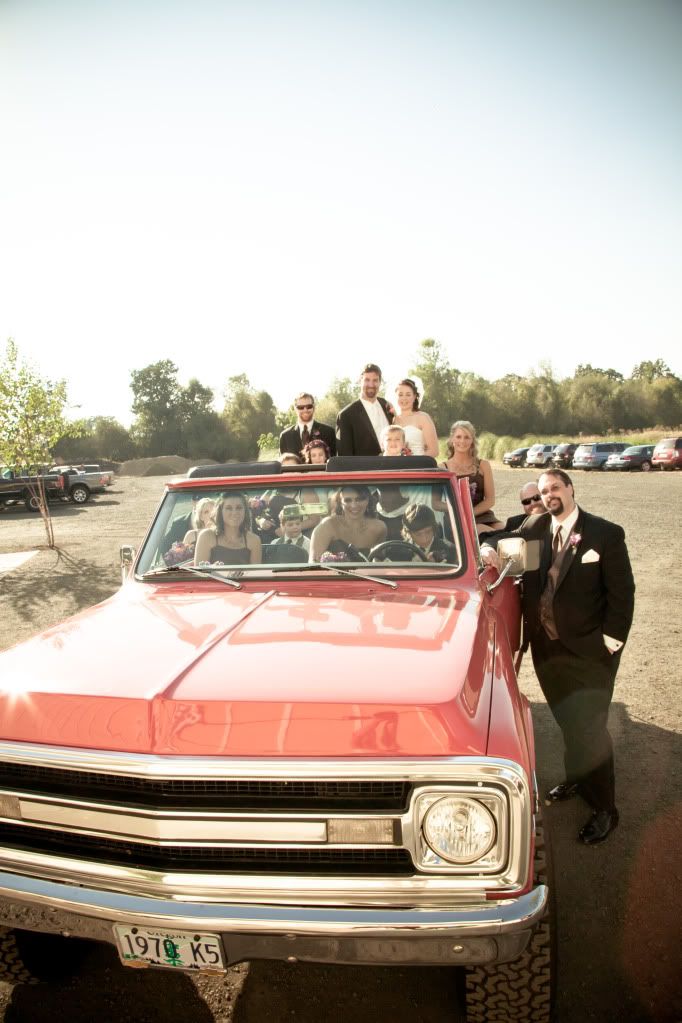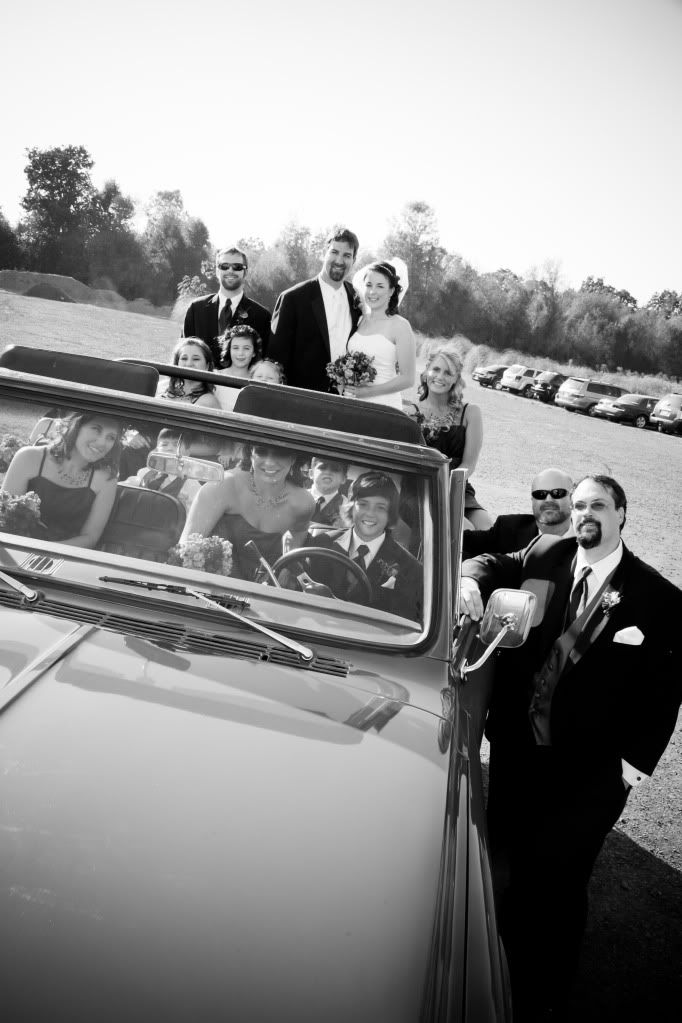 01-25-2012, 01:05 PM
Join Date: Jan 2012
Location: Oregon
Posts: 317
---
Small Block 350
Roller tip rockers
2.02/1.60 valves
Edelbrock performer intake
Edelbrock 1406 carb
MSD distributor and 6A controller
Headmen headers
K&N 4" air filter
Turbo 350 trans
Stock converter
B&M Shift kit
NP205
GM 12 bolt rear
D44 front
4wheel drum brakes - power assist
Autogauge tach, water, oil, vacuum gauges
Kenwood head unit with 4 Kenwood 6.5"
Stock seats and console
Con-ferr roll bar - sprayed with bedliner
4" Rancho front springs blocks in the rear
New 21.5 gallon fuel tank and sending unit
H4 headlight conversion with relays
Rancho dual front steering stabilizer
New steering gear
New Alternator
New H2O pump
Grant signature steering wheel
35x12.5r15 BFG AT's around 15x10 Alcoa forged rims
Hard top waiting restoration
I have slider windows for the hardtop, very rare aftermarket option.