Project - 01 Camry
11-26-2011, 01:30 PM
Project - 01 Camry
---
Alright, so I've bought my first aftermarket part for the Camry... I still need a cool name for it. lol
Not being able to play burned CDs with the stock deck was pissing me off, I have a deep hatred for the radio. Plus this was a 130 dollar unit for 70 bucks. And I can put it in whatever car I end up keeping.
Anyway, the car is a 2001 Toyota Camry XLE 3.0L V6. But its got a leather interior and 6disc CD changer. JBL all around. Sunroof... umm... And it gets up and goes! Its got a TCS button, lol
Right now we don't actually own it, still belongs to my grandma. So everything I do will be temporary.
But I think I want some Black Halo Headlights for it, with an HID conversion of course. And I'll probably just smoke the taillights... since I probably won't be able to find anything but Altezzas for it. Probably get a CAI.
I'm also considering lowering maybe an inch and getting a small body kit. I'm going to try to be as tasteful as possible with it. Maybe tuck some 18s under there. Its on 16s right now.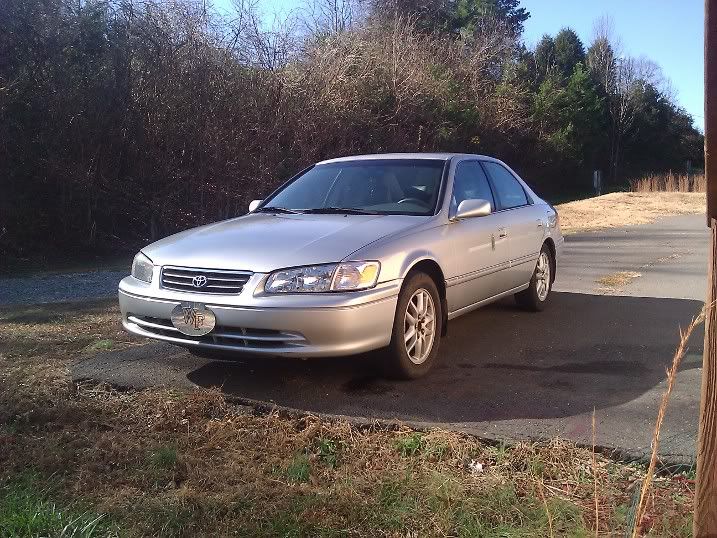 11-26-2011, 09:13 PM
---
Oh god no. I hate ricers. I just don't want a plain jane Camry lol.

If I don't think its gonna look good, its not being put on lol. No absurd spoilers, and I'm staying away from the stick on chrome isle of Autozone lol.

I also want to get rid of the wood grain in the interior. My friend has a Kia that has Black wood grain and it looks pretty nice.
11-26-2011, 10:50 PM
Join Date: Jul 2009
Location: Oklahoma
Posts: 1,604
---
That is a good thing that your not going for that look...I also don't understand what is up with people using that stick on chrome I see that all over where I live looks kinda dumb to buy a nice brand new car then stick cheap stickers all over it.
Thread
Thread Starter
Forum
Replies
Last Post
2nd Gen S-series (1995-2005) Tech