digital camo for my blazer?
01-16-2011, 09:19 PM
digital camo for my blazer?
---
can some one meld these two together for me?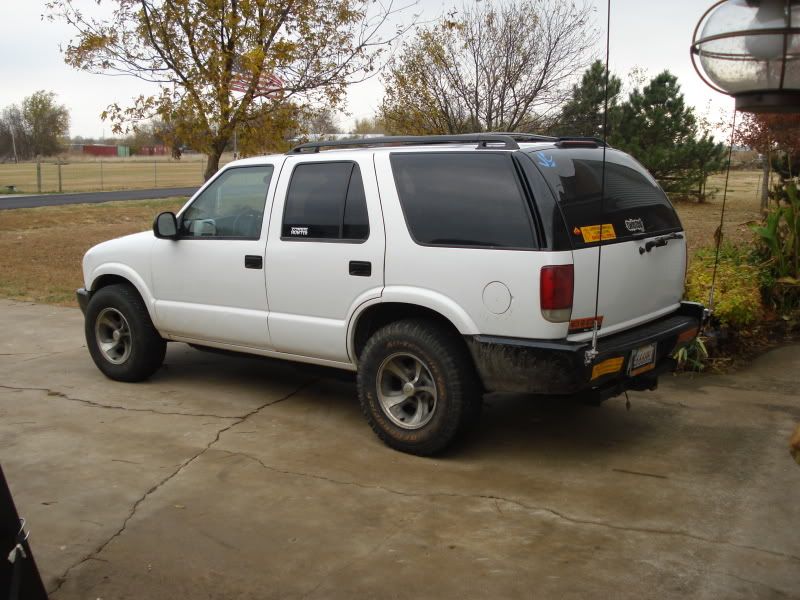 please and thankyou. im looking at getting a vinyl wrap over a paint job.
save
---
Last edited by chevytruckdood; 01-16-2011 at

09:19 PM

. Reason: copied wrong link
01-17-2011, 12:25 AM
---
that looks freakin' awsome!
looks sooo much like a camo football jersey i have.
personally, i like the large pattern more, but in person, who knows.
be sure to throw us some pic's if (when) you get it done.
01-17-2011, 12:30 AM
---
we have the ACU pattern (enlarged quite a bit) in vinyl, wrapped around a pair of H1's for recruiting. looks good from a distance. they are crap though, and we used 3m control tac which is supposed to be pretty top notoch.
if you were to paint it, it would either be expensive as all hell, OR take forever and turn out...OK. the biggest thing i have seen digi'd is a duck hunting boat, and the painter was more than a little done with the idea of painting after applying all of the layers of stensils...
if you pull it off, it will look pretty damn sweet though. personally i like the larger pattern as well.
here is a thread with some vinyl flaws
note that we used a very reputable installer, and top grade materials. also note that the trucks were either new (H3) or freshly painted (H1) before wrapping.
---
Last edited by ABN31B; 01-17-2011 at

12:38 AM

.
01-17-2011, 12:54 AM
---
im partial to MARPAT myself. not like im biased.or wore them for the last few years or anything lol. i found a thread on a nother forum where someone painted it themselves but he went bigger pattern so it wasnt to bad to paint.
but i really like the smaller look better. just going to depends on if my sister boyfriend (my local free vinyl maker lol) or - if i can find a wrap shop. local but i tried some googling and thats not bringing up nothing ..... =(