Oven Cleaner on Rims.
08-17-2011, 04:13 PM
Oven Cleaner on Rims.
---
So In preperation for selling the Burban... The Rims have to be cleaned...
Before:
Thats like baked on Brake Dust from when his caliper was locked up.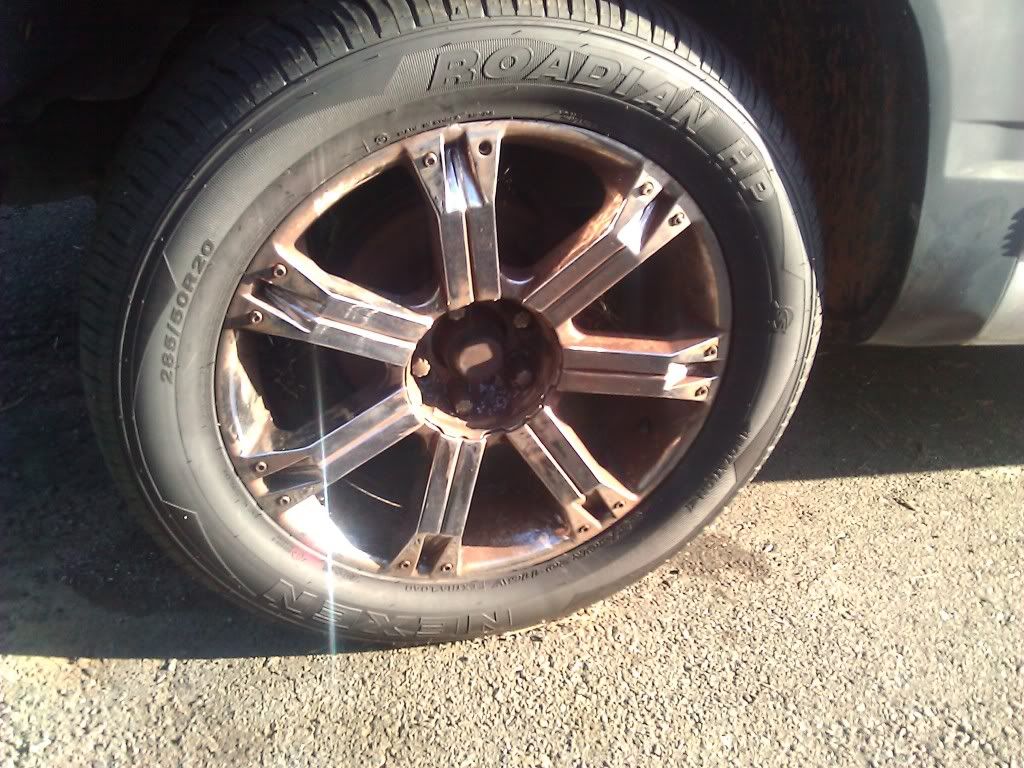 I was originally using Dawn dish soap and it was working... slowly. So I went inside to find something else to use. While looking in the Chemical Cabinet I found a near new thing of Oven Cleaner. I figured, baked on grease... baked on brake dust... worth a try.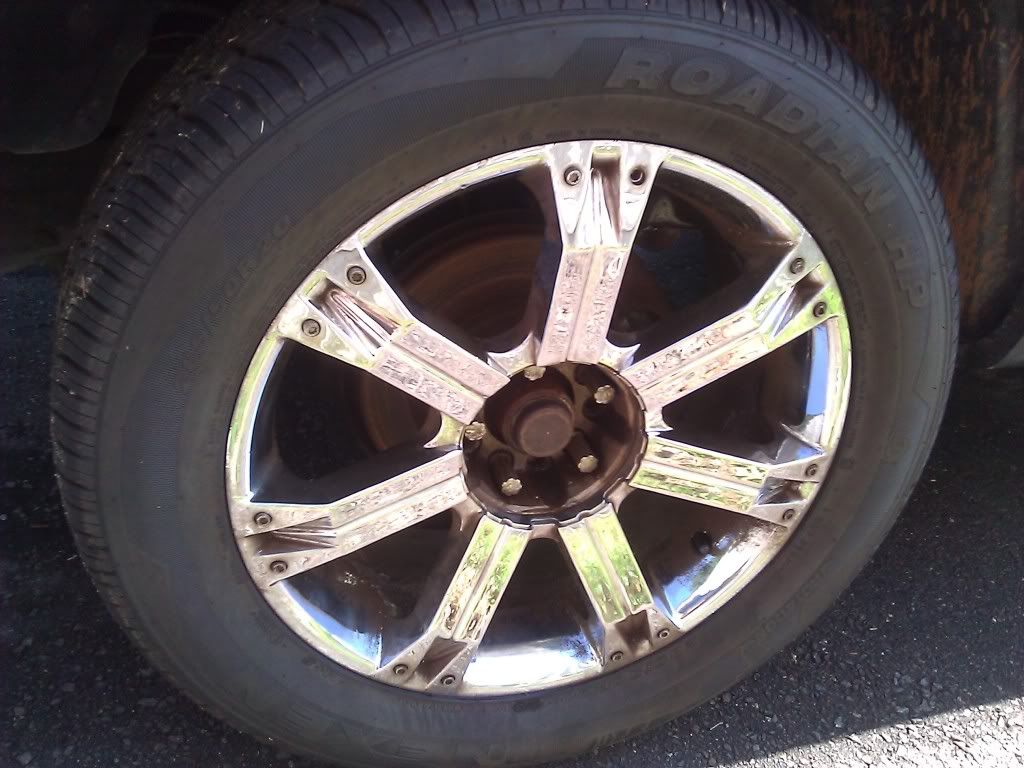 AMAZING!!! They aren't finished yet... but look way better. I'm gonna do it again tomorrow and let it sit for longer.
Edit: Just realized this should probably go in the detailing section... Mods, do with it what you will. lol
08-17-2011, 04:32 PM
---


Also used that to get the brake dust off the paint... dulled the paint up. Stupid me.

Anywho, put another coat of Oven Cleaner on there and probably gonna leave it for an hour or so. I figured why wait til tomorrow... I've got time

Edit: Yeah, I'm slightly concerned about them peeling... but they are already peeling in the back due to the hubby not taking care of them.
---
Last edited by ChevyBlazerChick; 08-17-2011 at

04:35 PM

.
08-17-2011, 04:33 PM
Join Date: May 2011
Location: SW Central OH
Posts: 2,252
---
08-17-2011, 04:45 PM
---
That stuff?