Tire Loyalty?
03-02-2019, 10:11 AM
Join Date: Nov 2018
Location: Grayson KY
Posts: 381
Tire Loyalty?
---
Was wondering how many people are loyal to just one brand of tire for their Blazer/Jimmy? Michelin, Firestone ect... I have Goodyear Wranglers on my Blazer, bought the set over 3 years ago the day after I bought the truck. They still look and ride great! When it comes time to replace mine I plan on buying the same brand
03-02-2019, 10:52 AM
---
Don't really have any tire loyalty, on the wife's Malibu, we've only bought one set, and went with Firestone, it came with good
years, I think

For my Cobalt, whatever is cheapest! Although, I think this time around, I'm gonna go with a more "sporty" set of tires
03-02-2019, 02:14 PM
Join Date: Jul 2013
Posts: 415
---
I shop around for the best deal. I also deal with a couple of tire distributors at work, so they usually take pretty good care of me. My Blazer and my F-250 are both running Toyos right now, but my car has Hankooks (original tires) and my wife's car is sporting Michelins. When I was younger, I was kinda partial to BFG, but now I take what I can get.
03-02-2019, 08:45 PM
---
Working in an auto salvage yard, I haven't bought a NEW tire in over 8 years lol, I typically find a set that's the right size and use them when I need them, and as long as the tread is good I'll grab them regardless of the brand, be it for my personal vehicle or for friends and family. There are a few that I avoid though, specifically cheap brands that I'd never heard of before... Believe it or not, I also shy away from BFG's... Almost all of them that I see come in that are over a couple years old, even with plenty of tread life on them, have started to dry rot and crack...
For what it's worth, I'm running Hancook Dynapro MT 31/10.5/15 daily, and for highway trips I throw on a set of Mickey Thompson Baja STZ 245/75/16 that I have on some early 2000 Camaro wheels. Not as meaty looking by any means, but sure ride better at 70+ mph lol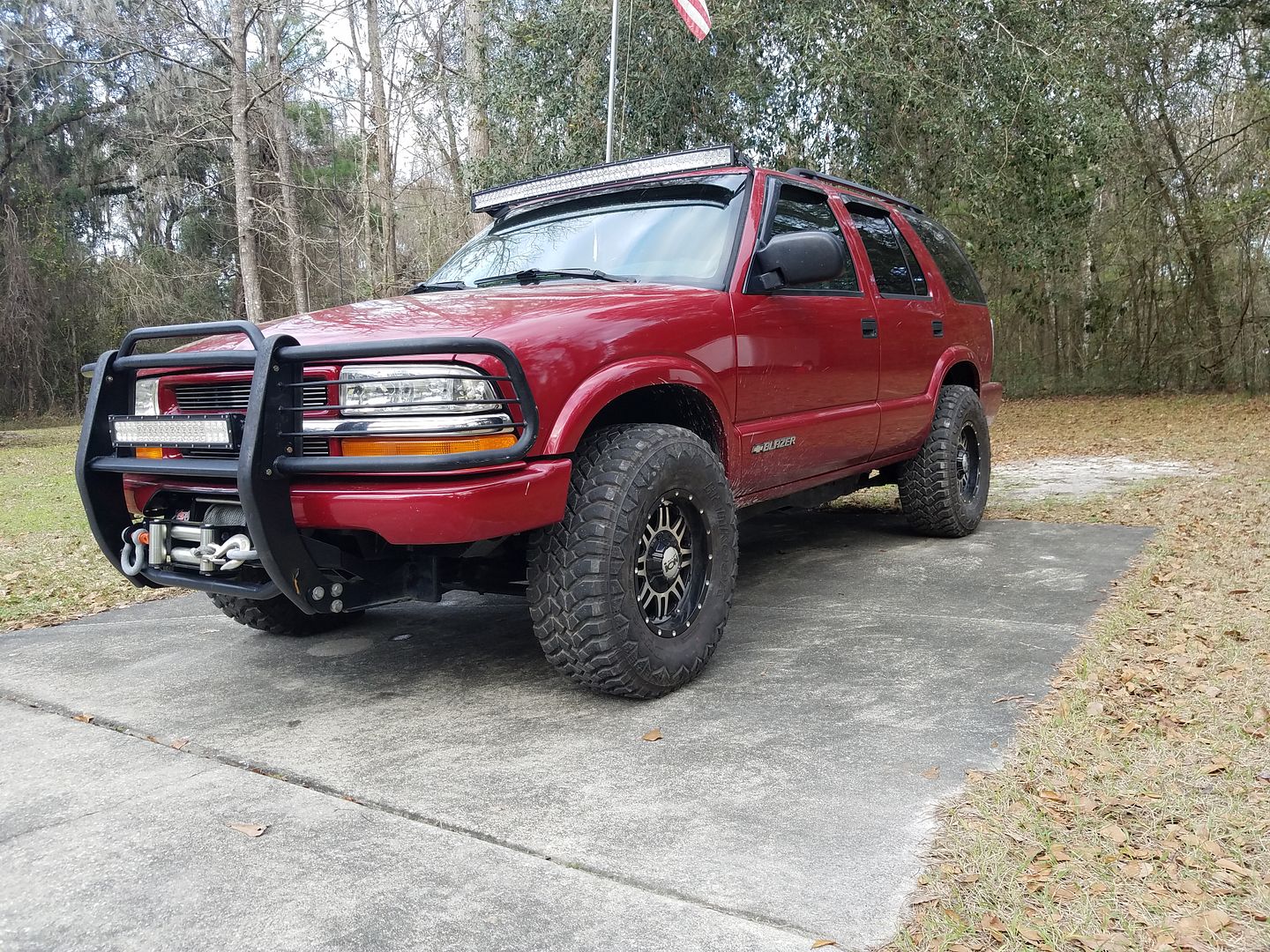 ---
Last edited by blazen_red_4x4; 03-02-2019 at

08:58 PM

.
03-07-2019, 10:59 AM
---
I'm quite partial to Cooper's AT and Zeon LT series of tires for our trucks. We've gotten great tread life from them. They have good traction, and do quite well in the winter on ice and snow. Ran the Zeon tires on my wife's Durango and have ran a 1/2 million KM on the Discoverer ATs on the company F350.
03-17-2019, 06:06 PM
Join Date: Mar 2019
Location: Texas
Posts: 21
---
I've been thru 2 sets of BFG All Terrain TAs on my 2 Zr2s... the tread lasts longer than the sidewalls. They're comfy, have great road manners and do decent in the mud. I went with Falken Wildpeak MTs for the planned mud trek while getting to the hunting grounds I've picked up. Tires are about a week old, and I've yet to drive too much on them... judgment is still pending.
05-24-2019, 01:10 PM
Join Date: Apr 2013
Location: South Carolina midlands
Posts: 650
---
When I bought the SUV, it had four Goodyear Wranglers on it. I put on a set of four Hankook street tires. They are all season and definitely not knobby tires by any means. I drive on highways and never go off roading. These tires have lasted really well, are quiet , and are wearing evenly. They stay in balance and don't leak. Traction and handling on both wet and dry pavement is excellent. I can't ask for anything more out of a street tire. I went with the stock size.