Any hardcore guy's out there?
01-20-2011, 02:52 PM
Join Date: Jul 2010
Posts: 68
Any hardcore guy's out there?
---
I want to see some specs, pictures, list of trails conquered, and general carnage laid down by the diseased gear heads like me that can't get enough vehicular beat down. Lets keep it hardcore, no poser shots, mall crawlers or slammed tail dragger's that think 22's are kewl. If your truck is named "The Beast" it better be skinned with 44's and be able to lay the smack down.
Get some!
01-20-2011, 03:01 PM
---
lol someday I'd like to do that, not conquering too many rocks at this point in my life
01-20-2011, 03:10 PM
Join Date: Jul 2010
Posts: 68
---
This is a non-LOL thread.
01-21-2011, 07:22 AM
Join Date: Jul 2010
Posts: 68
---
How 'bout it Mighty Mouse?
01-21-2011, 12:17 PM
Finally
---
82 K5 Frame with lots of heavy **** welded all over it
86 S10 Blazer body
355 with moderate cam(Desktop puts it at roughly 415 horseys)
Forged Flat tops
Aluminum heads 64cc 2.02/1.60
1.6 Roller rockers
Injected by 88 TPI off a Vette with 30lb injectors
Equal length long tube Hooker Headers
TH400
203/LoMax 205 doubler
14 bolt rear- detroit locker -cover matched to a Solid cover- Disc brakes
D60 front- Locrite -Ballistic high steer -Crane hi clearance cover cover matched -35 spline outers with spicer slugs
Hydrauluic assist with 1.5 ram
Allied 32 bolt beadlocks
42" TSL's
48"front springs with 2 leafs removed (originally 4" lift springs)
56" rear springs with 6 leafs removed (originally CUCV 1 1/4 ton springs)
.190" wall driveshafts
All 1350 joints
32 gallon RCI cell
Exo cage with 1.75 HREW
Warn M8000
And some super sexy wake board speakers
And plenty more Im forgeting
Hard enough to qualify?
What else ya wanna know?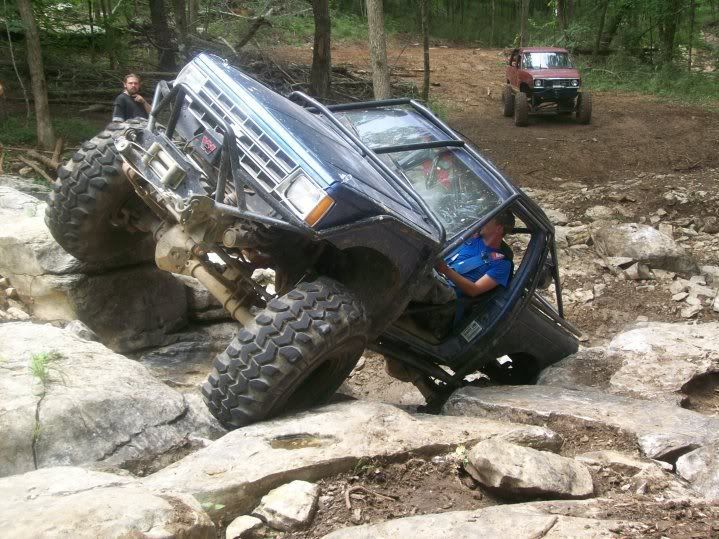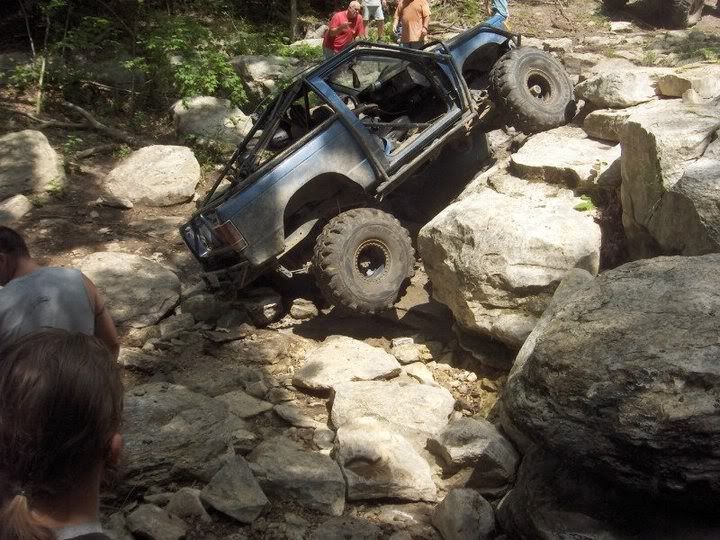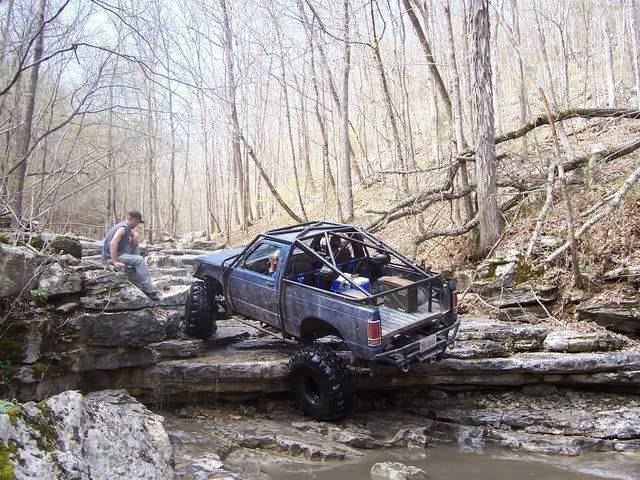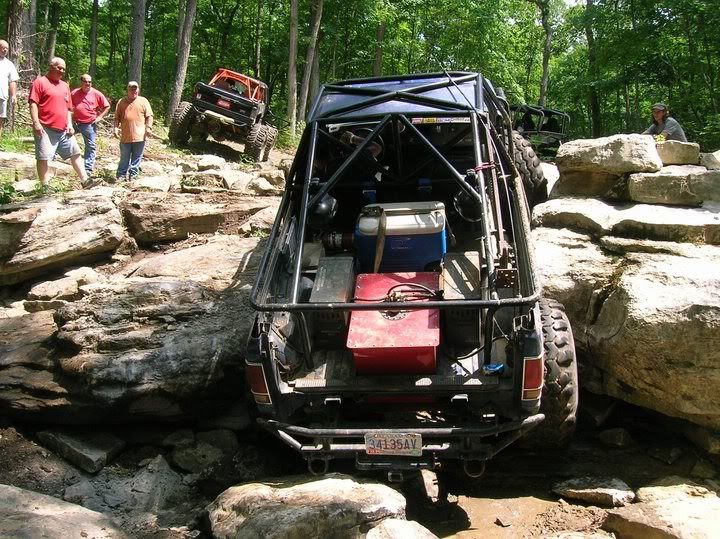 ---
Last edited by 86Blazer327; 01-21-2011 at

05:00 PM

.
01-21-2011, 12:43 PM
Join Date: Mar 2010
Location: Statesboro, GA
Posts: 632
---
Nice rig man. Love the exo-cage ya got going on there.
01-22-2011, 04:22 PM
Join Date: Jul 2010
Posts: 68
---
Looks good buddy, that's what I'm talking about!

Anyone else?
---
Last edited by BigBlockBlazer; 01-22-2011 at

10:27 PM

.
01-22-2011, 07:03 PM
---
1986 K5 frame
1977 Body
350, th400 tranny
8" suspension 3" body
44X18 Groundhawgz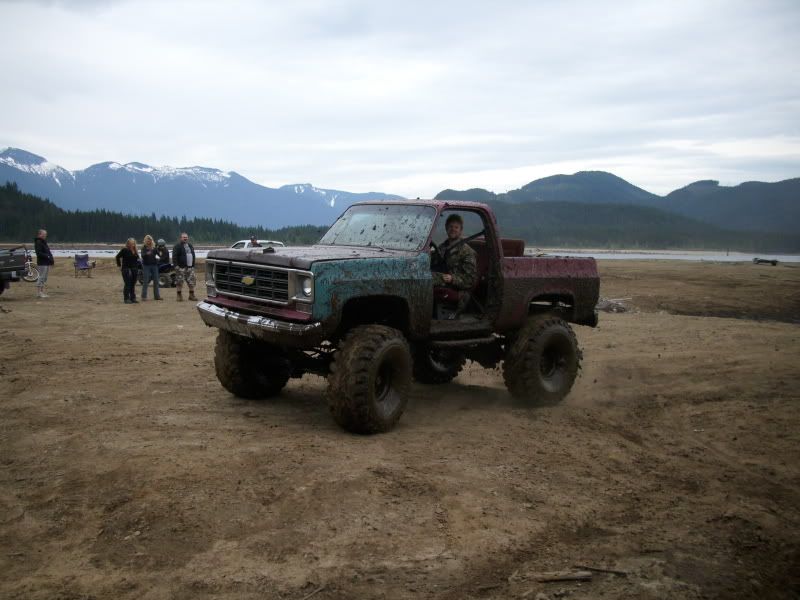 old pic of my rail(yellow now, more lights, roof is a bit higher)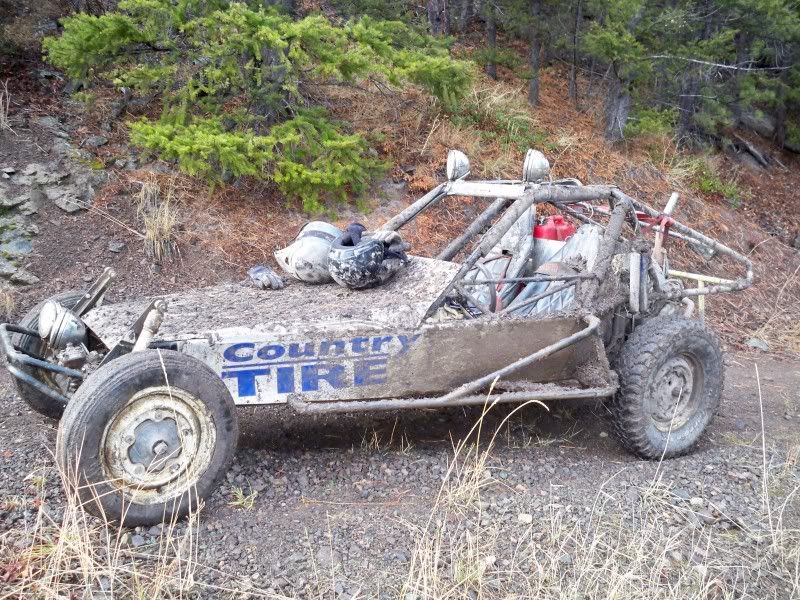 I use the rail pretty much every other weekend in summer, rarely take my k5 out
My jimmy sees a hard life too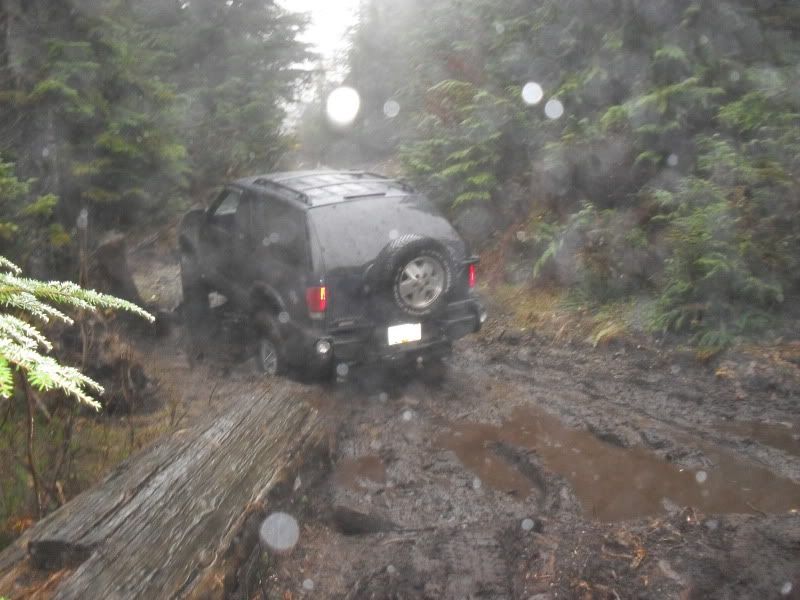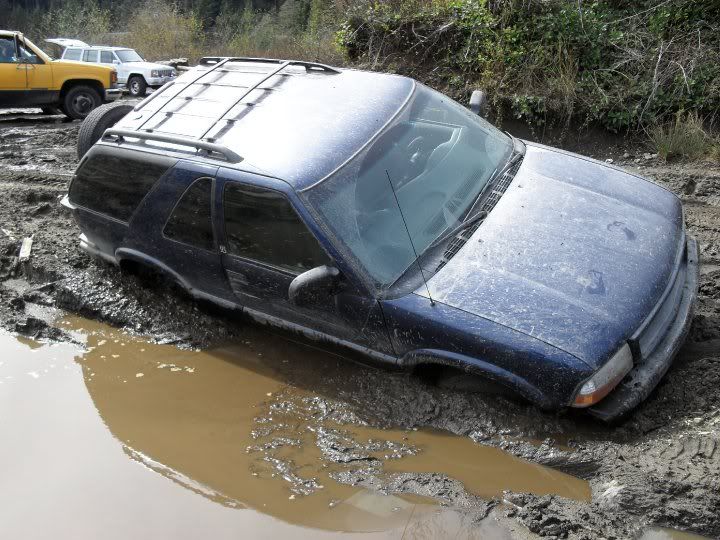 I don't get many pics because I tend to brake my camare 50% of the time I take it with me, so I tend to leave it at home most of the time lol
---
Last edited by 69chevelle; 01-22-2011 at

07:11 PM

.
01-24-2011, 08:19 AM
Join Date: Jul 2010
Posts: 68
---
This is a good start guy's, keep 'em coming.
01-24-2011, 10:44 AM
---
I'm just a hack fab wheeler. I just have some fun with it and have been for about 10 years. I guess the best we do is my wife will drive blindfolded and we made the cover of Petersen's last year. The ride was Dec 27, 2009 and it was the last run for the K5 with a full body. I actually had to keep the truck togeather for that ride because the tear down was supposed to start the first week of Dec. Anyhow...
1990 K5 or what's left of it.
350 TBI crate engine, stock except for headers, no egr, and no knock sensor.
TH400 Just a stock rebuild with 8 years on it. Getting ready to build a new one with a Winter's RMVB and a few other tricks.
Atlas 4 spd Tcase, 5.44 low.
D60 with a Powerlock, all 35 spline and Rockcrusher slugs
14ff with a Detroit, Disc
3" TC springs up front
4 link rear with James Duff coils
WE Beadlocks with 37" MT/R's
Crossover with PSC Hydro Assist Steering
More changes to come.