Just about crapped in my lunch on the test drive...
02-08-2010, 05:28 PM
Just about crapped in my lunch on the test drive...
---
Took the new 89 out on my property to test out the 4wd.. I had left the front skid plate off, didn't think I would get into anything deep. Well I got deep and I just about got stuck..
Heading in, not to bad..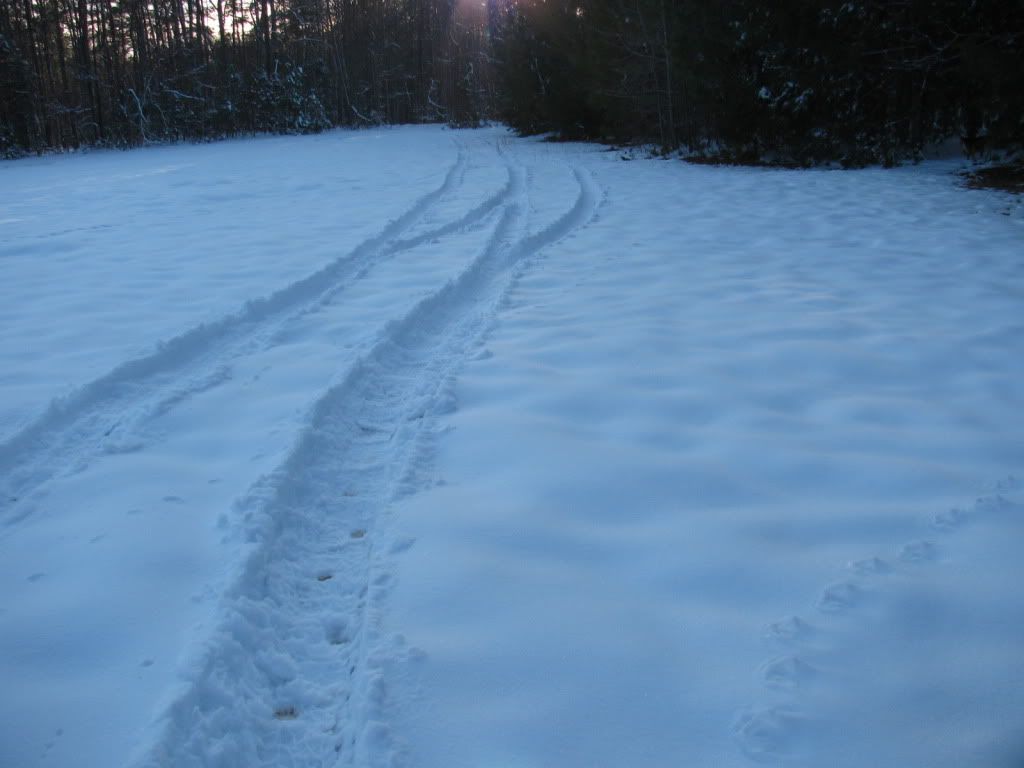 Made the turn and **** got deep ....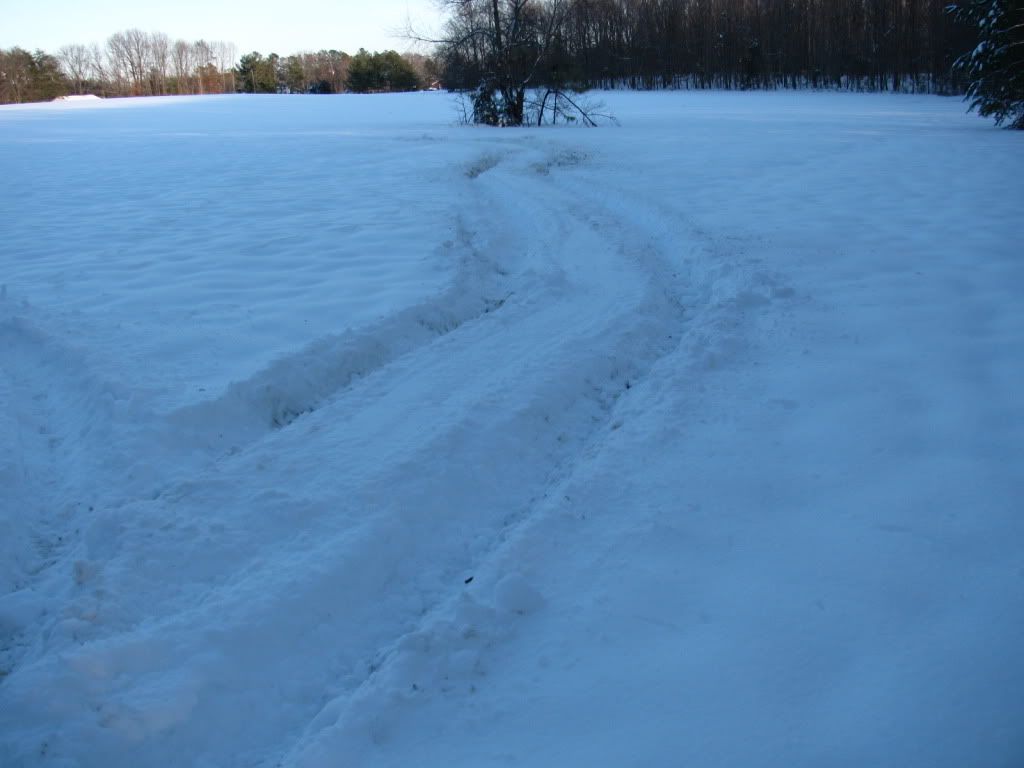 dark spot is where it stopped the first time, Figured I was screwed, but I little ol N.C. back and forth rocking action in 4hi got me moving again but I knew there was a couple of bad holes on the field, but I was moving so I just prayed I wouldn't hit one..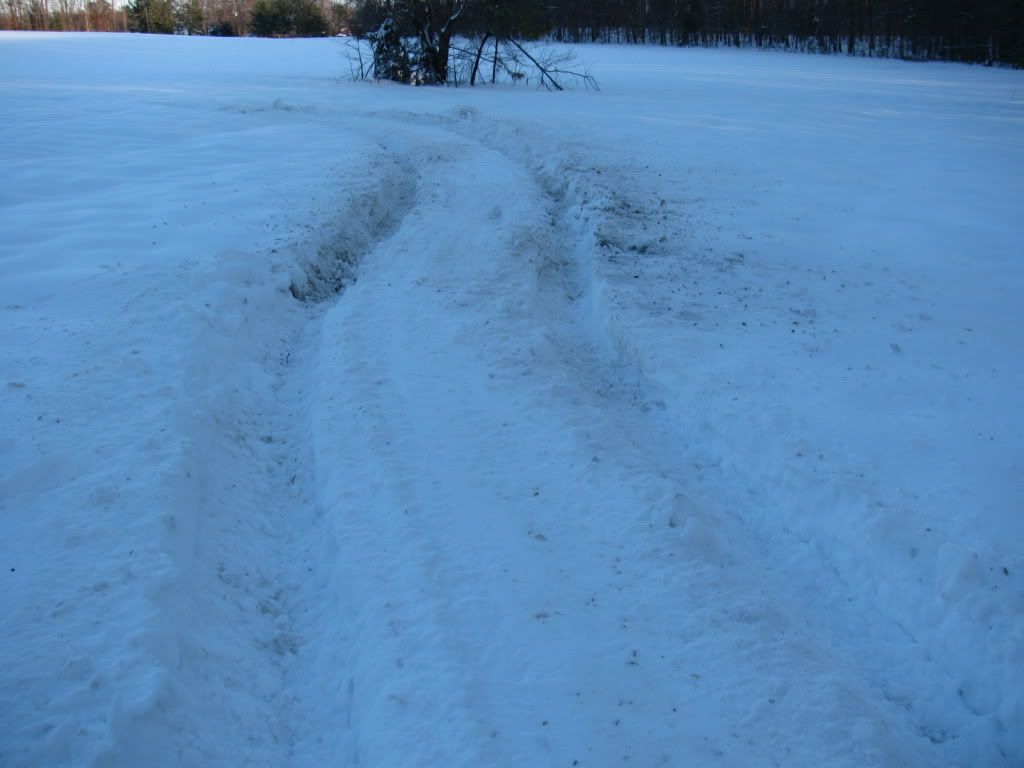 So much for forward progress,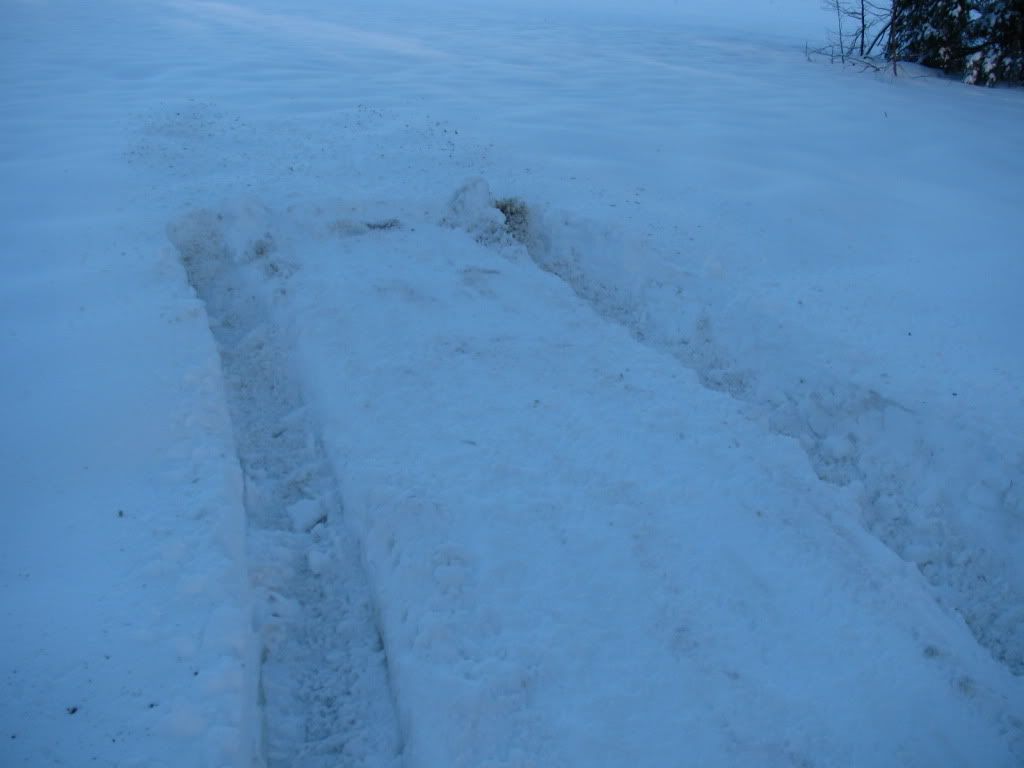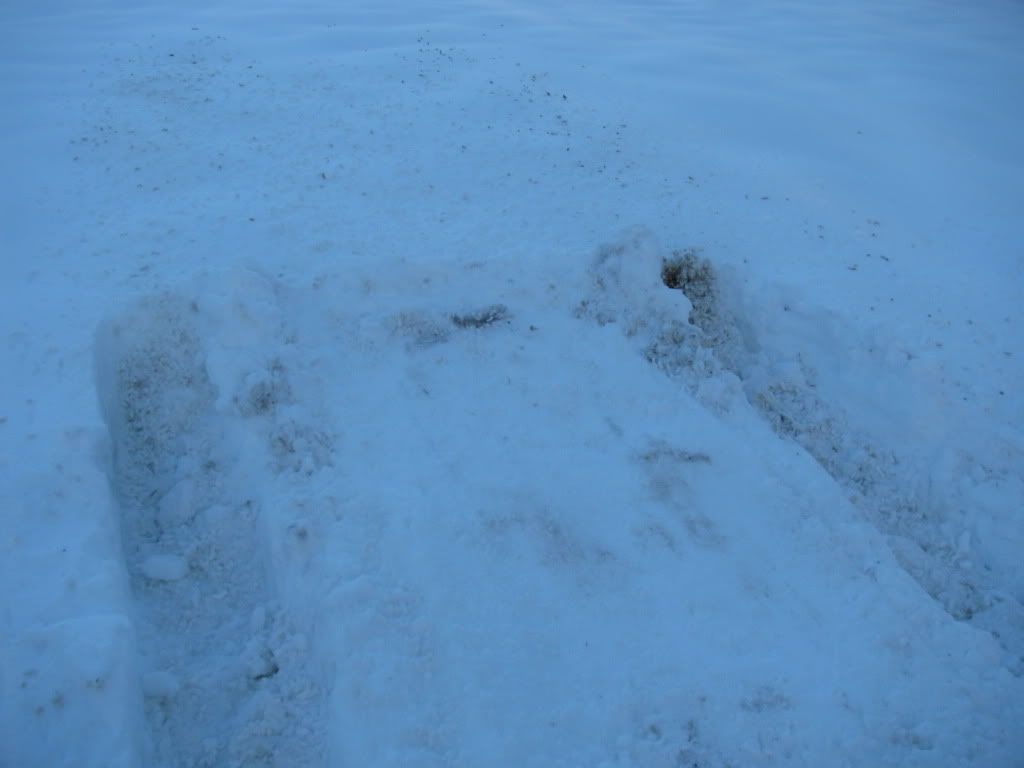 got too deep so I put her in R and stabbed it..hoping I could get back to shallower ground..lol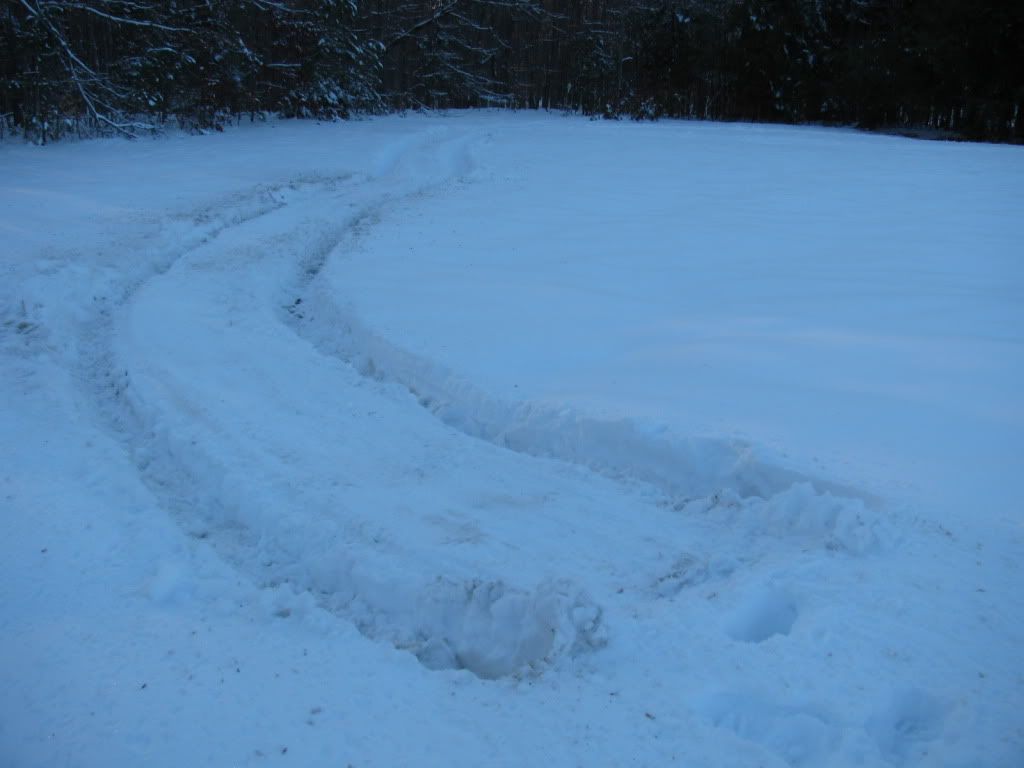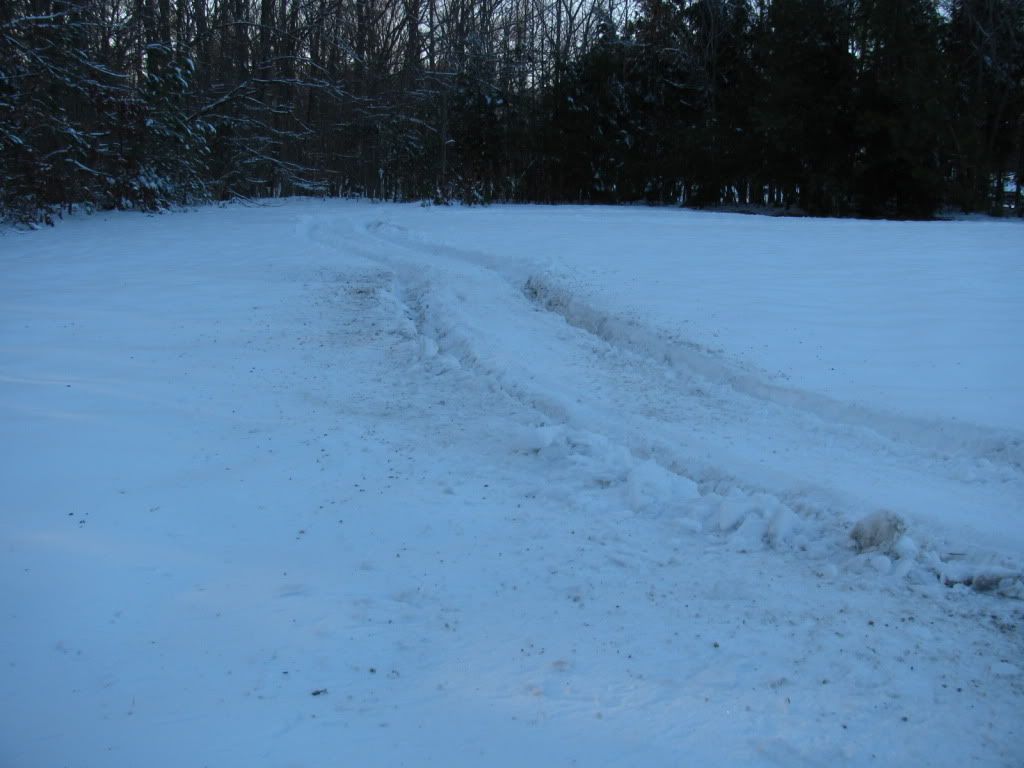 MADE IT!!!! put her in drive and took my *** back to the house..lol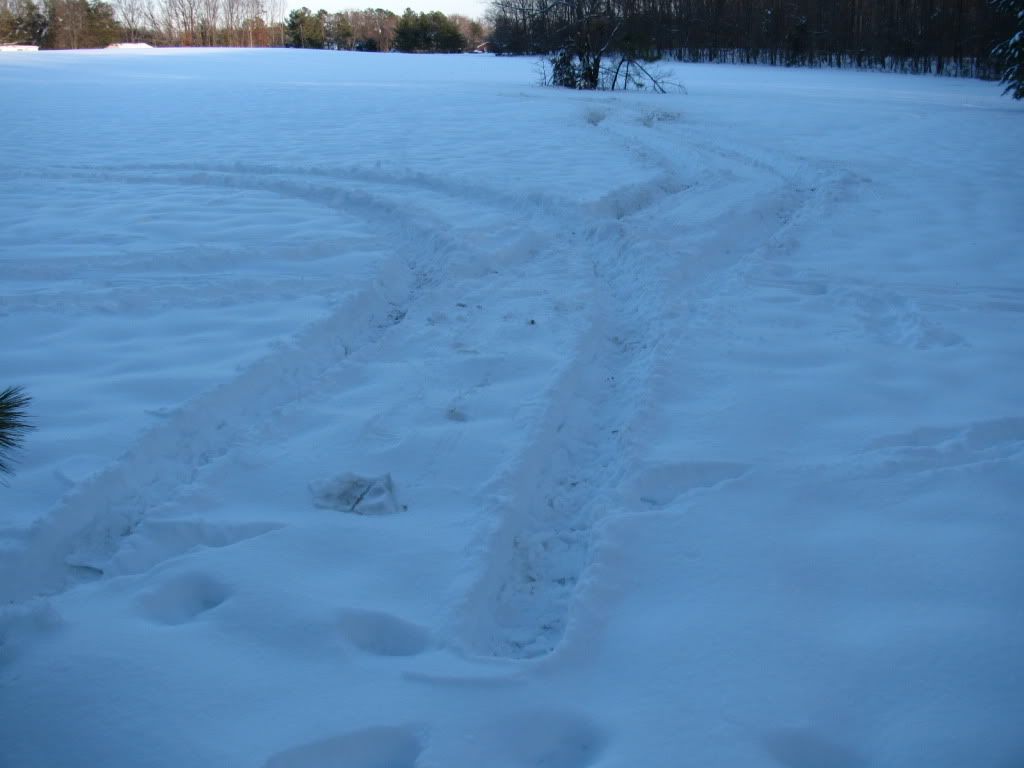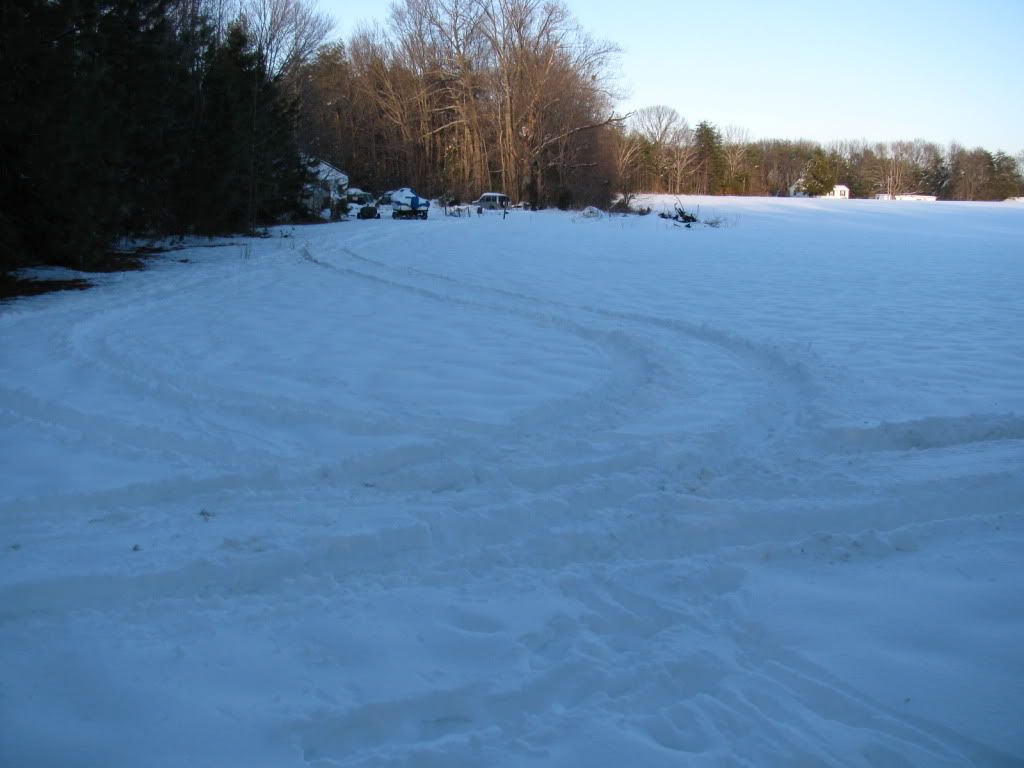 ---
Last edited by 04CVLXsport; 02-08-2010 at

06:39 PM

.
02-08-2010, 06:56 PM
---
02-08-2010, 10:43 PM
---
i hate you AND your snow. i got screwed this year. i like the tracks shots though. nice new take on following the trip
02-08-2010, 11:43 PM
Join Date: Mar 2008
Location: mass
Posts: 608
---
theres a field/parking lot right near my house that i tear up every time it snows cant wait till Wednesday night
02-08-2010, 11:48 PM
02-08-2010, 11:54 PM
---
really? snowing there? that's nice
i hope you choke on it!
02-09-2010, 12:03 AM
02-09-2010, 01:49 AM
Join Date: Jan 2010
Location: temp NYer..love PA!
Posts: 165
---
i got snow here lol..and i love bomb'n around in the snow or sliding my truck around in a local parking lot..it drifts better than my old cav ever did haha
02-09-2010, 02:05 AM
---
Ummmmmm...I gotta ask...why do you keep you lunch near your ***?

I jest, I jest. Snow is a blast until you get stuck. Ask me how I know.
02-09-2010, 02:14 AM
---
Bummer, I've got to go to the mountain, sorry, volcano, for snow in winter. (June - August) & then most of the snow is on top!