Muddy 94 s10 blazer
06-12-2011, 02:32 PM
Muddy 94 s10 blazer
---
Well my sister and a few friends have built a mud track to practice for the mud races . It goes through a swamp and around a pond , I didn't get no pictures of the track but I will next weekend . Heres a couple pictures of my blazer after going through it .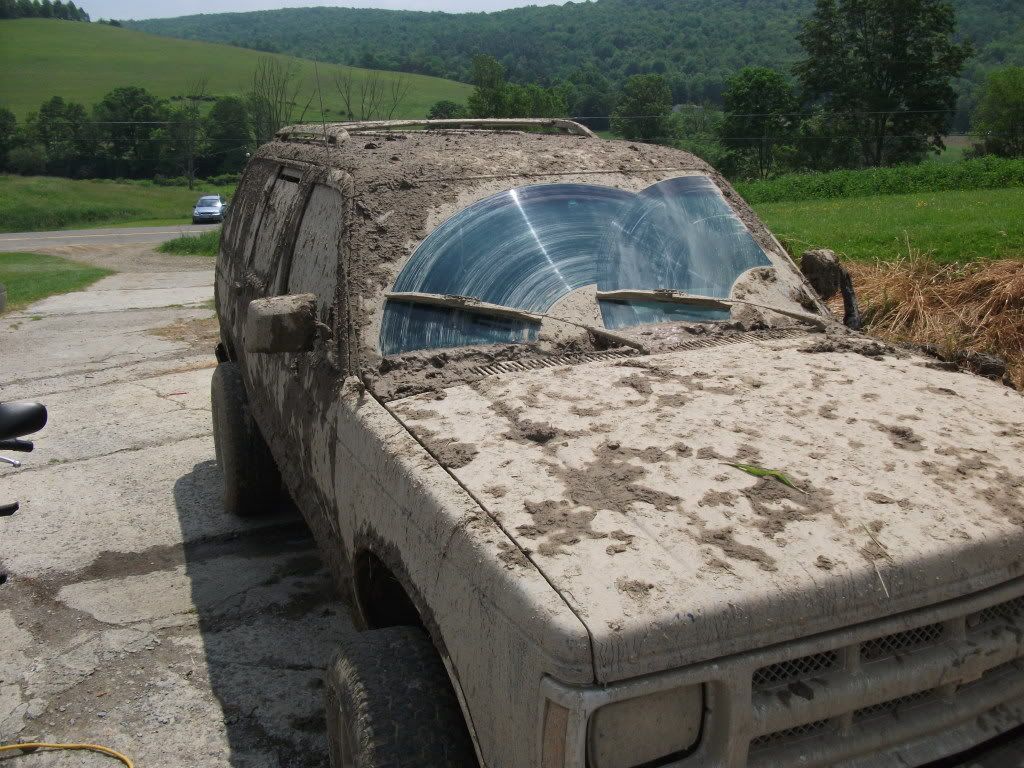 [IMG]
http://i1092.photobucket.com/albums/...1/DSCF2388.jpg
[/IMG]
Blew a right rear tire the last trip through , The funny thing is I have the smallest truck that goes through the swamp and everybody is just amazed at how my blazer goes through it .
06-12-2011, 10:50 PM
Join Date: Aug 2008
Location: Iowa
Posts: 260
---
look like a good time
get some in cab video of the action
06-12-2011, 11:01 PM
---
I wish we had land like that down here on the Island.
06-14-2011, 10:47 AM
Join Date: Jun 2011
Location: Florida
Posts: 11
---
That looks fun wish we had mud like that in FL but its too dry LOL!
06-21-2011, 12:58 PM
---
Yea we have been getting just enough rain to keep it muddy , but it is awesome good fun . Its a little tough for the little blazer to follow these other trucks that have 38 or bigger tyres , but she does it . Also for anybody close to me Broome tioga is having another mudd bog . (The hill billy mud bog ) july 15 to the 17 th three day long party mudding and trail rides , bands, sounds like a great time hope to see some of you there.
Thread
Thread Starter
Forum
Replies
Last Post