Off road in Hammond IN
09-02-2009, 09:20 PM
Join Date: Mar 2009
Posts: 139
Off road in Hammond IN
---
I decided to do a little off roading between classes today. I took James out on a path off of a frontage road. All was well and it was a very easy road to navigate, one way. On the way back, I assumed that the dips would be the same. Turns out that was a very false assumption. I bottomed out the entire front end of my truck. There was no damage at all, at least nothing immediately noticeable. Hopefully nothing more comes of it. All in all, it was a fun time despite the minor (hopefully) incident.
I don't have any pics of the mud I got on James; my camera is non existent as of now...
09-02-2009, 09:27 PM
---
Whered u go in hammond? Off of cline ave? I live in lansing and used to live in hammond
09-02-2009, 09:35 PM
Join Date: Mar 2009
Posts: 139
09-02-2009, 10:48 PM
---
where the apartments used to be? i know that area well. i used to do some offroading on the other side of kennedy behind the wendys and that motel. wasnt anything to exciting though. i do some carp fishin in that river also.
09-03-2009, 01:41 AM
---
Go to 126th and Ave O (Burnham Ave) across from wolf lake! I had my jeep in there earlier this year, Coal Hills.....
09-03-2009, 11:13 AM
Join Date: Mar 2009
Posts: 139
---
Yes. It wasn't too exciting either, just something to kill some time between classes. I'll check out what's behind Wendy's the next time it's my turn to drive.
09-03-2009, 01:31 PM
---
just turn at the light and follow the road around to the north... might want to check it out on a sunday though they are doing construction back there on the little calumet river. i havent been back there for a few years
heres a pic i took from back there years ago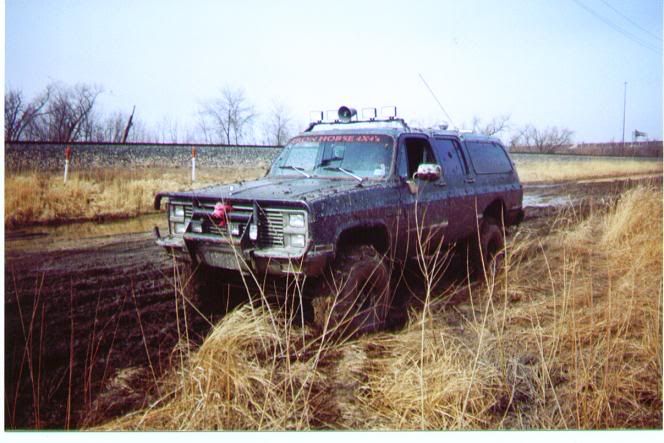 09-03-2009, 01:58 PM
Join Date: Apr 2008
Posts: 1,125
---
Use to live on State Line Rd in Cal City. I know Hammond area as well. I miss State Line Pizza and Italian Beef Sandwiches. Now live in Biloxi MS.
09-03-2009, 10:57 PM
Join Date: Mar 2009
Posts: 139
---
How many years back is that? That looks like it's where the bike trail is now. The bike trail has been there for probably 10+ years now. You've got the railroad tracks on the west side of the trail and the 80/94 is north of it. That looks like exactly where you're at except it's paved.
09-03-2009, 10:58 PM
Join Date: Mar 2009
Posts: 139
---
Wait, is that north of the Little Calumet river or south of it? The bike path doesn't go past it for now. In any case, that's too muddy for my non working 4 wheel drive Jimmy.