S10 Blazer Skid Plates: Where to start
03-12-2019, 06:05 PM
S10 Blazer Skid Plates: Where to start
---
I wanted to create an all encompassing thread on this subject, S-10 Blazer skid plates, as there is info everywhere online...this way it's a one stop shop.
I'll be posting different info, links, and pictures that I run across. Please feel free to add to it. (Tons of info in our very own site, btw.)
4 total plates....front/oil filter, oil pan, transfer case, and the gas tank.
Aluminum skid plates were from 1998 and older, carbon fiber skid plates were 1999 and newer.
You'll need a set of these to hang the oil pan..
Thanks PJ5454302 for the pic.
I will post some more pics and such tonight. I'll compare the ZR2 plates to non ZR2 plates, and more about the different sized transfer case plates.
For example, here's what a ZR2 front skid looks like on a non ZR2 blazer..
Because of the factory 2 inch lift with the ZR2s, there is a 2 inch+ gap, as shown in blazerforum member Badco's photo.
There is always the homemade route, like blazerforum's very own ABN31B did;
Skid Plate Project by Curtis Baker | Photobucket
To be continued..
03-12-2019, 07:57 PM
Join Date: Nov 2016
Location: Ontario canada
Posts: 1,458
---
Good call! Wasnt aware of the transfer case sizes, as well as the difference between the zr2 and none... I've also seen a couple of different stile gas tank shields. And notorious to me, the engine plate... good to know about those brakets!
03-12-2019, 08:06 PM
Join Date: Nov 2016
Location: Ontario canada
Posts: 1,458
---
2 doors look more like a civic tank lol, 4 doors look more like a pick up.

I'm wondering if theres a difference on the engine plates for zr2s and none. And/or if there are any that can be taken from a zr2. 2door and 4door? So many questions so many parts... I'll try and crawl under mine for some pics by the weekend... got friday off so itll at least be then.
03-12-2019, 08:17 PM
---
I'll add some photos of mine for the sake of info and pics
Pulled these off a 4 door fleet model. Carbon fiber "ish" skids, non ZR2. Installed onto my 04 4 door LS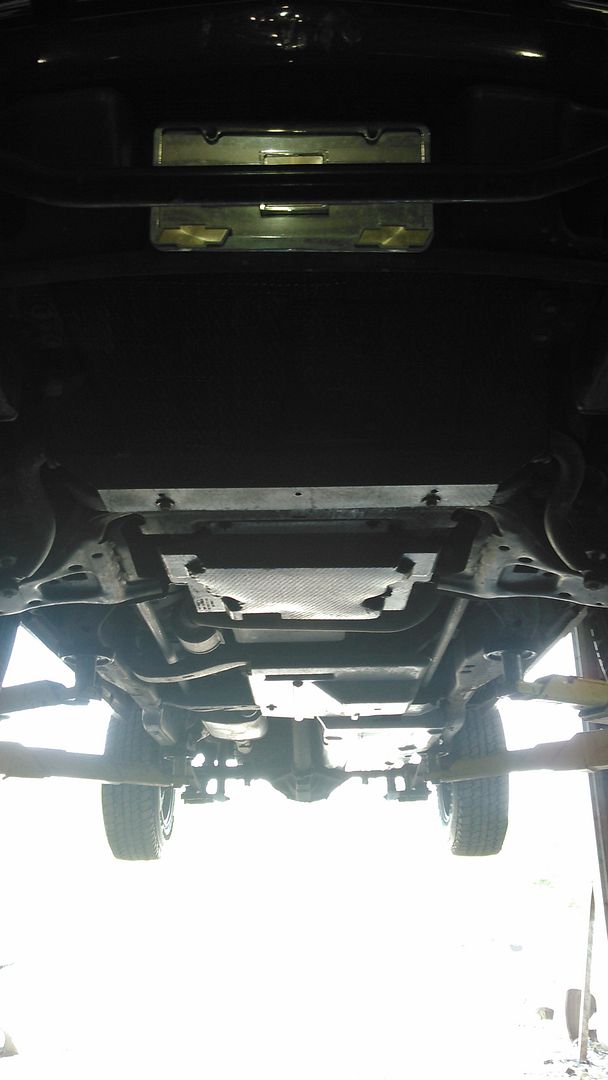 Front most skid. Direct bolt on in place of the flimsy original.
Engine skid. Requires the extra brackets for the rear bolts mentioned in the first post, but otherwise is a direct bolt on.
Transfercase skid. Direct bolt on.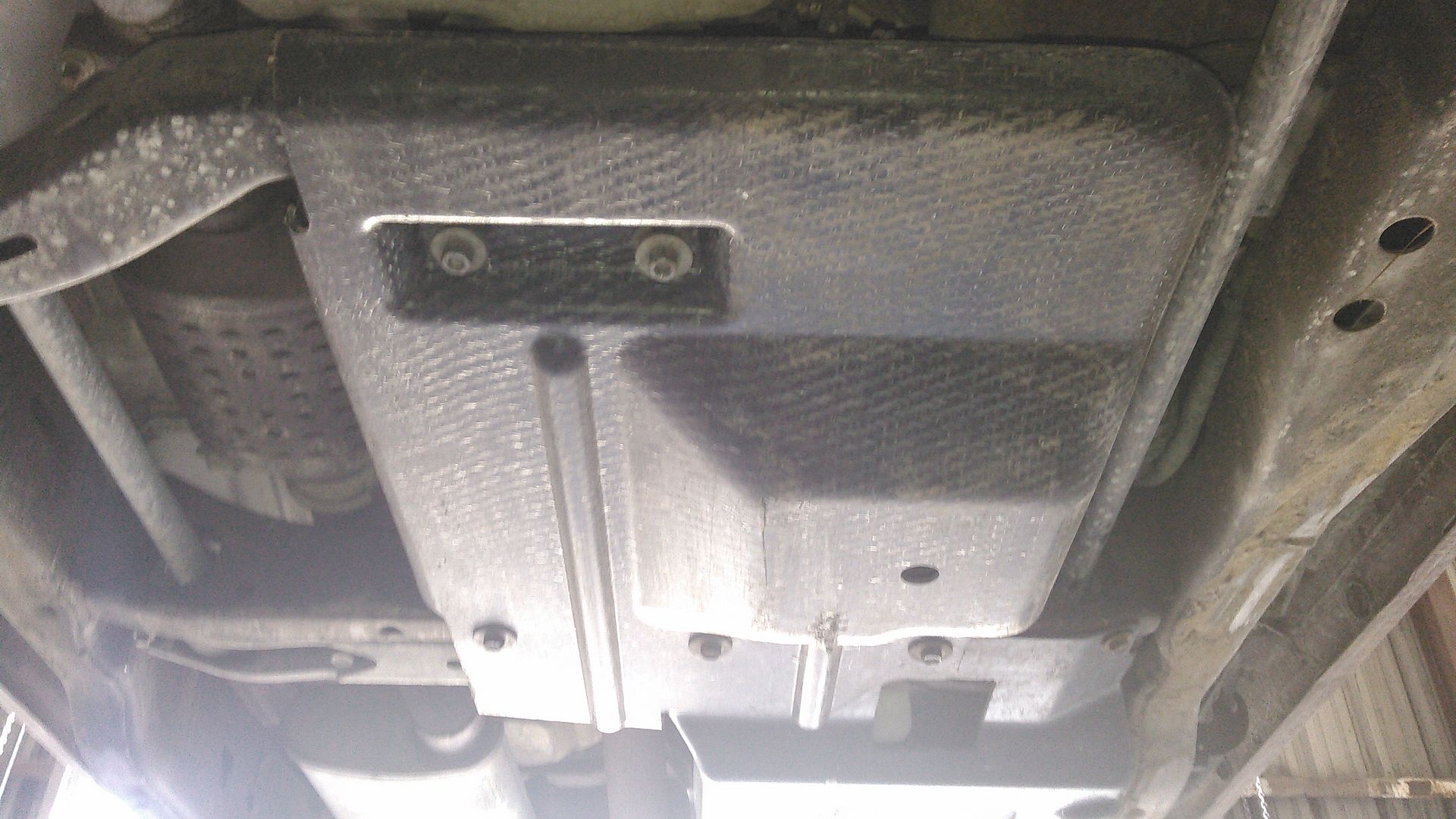 Gas tank skid, which unlike the others has less fiber material and is more or less just a very thick plastic. It as well, a direct bolt on.
03-12-2019, 11:51 PM
---
RPO Code for the skids is ZM5, the underbody shield package.
Here's some carbon fiber trans case plates. Can you spot the differences?
Standard 3 button on the left, one off a ZR2 on the right. The right would also be found on a 4 button trans case, RPO NP8.
As you can see, the ZR2 plate is deeper than the standard. This ZR2 would fit on both styles, but the regular would not fit on the bigger trans case.
Part number for standard 3 button is 15038799. GMpartsgiant.com lists this working with RPO codes ZM5, ZM6, ZQ1, ZW7, Z83, & Z85.
ZR2 part number is 15038800. Gmpartsgiant.com lists this only working with RPO codes ZM5 & ZR2.
By the way, DonL, I think GMPartsgiant has the last skid you're looking for... Part number 15978173. It says it doesn't fit a 99, but only cause it's aluminum I bet...they changed to CF in 99. It's on sale, might be something to look into.
03-13-2019, 12:16 AM
---
Here is a holy grail site for this subject... From a long lost cousin to this site.
Crew Cab Skid Plates
---
Last edited by N. Jensen; 03-13-2019 at

12:23 AM

.