Dudley Lion's Car Show (Pic Heavy)
10-05-2009, 08:11 PM
Dudley Lion's Car Show (Pic Heavy)
---
I don't know how many of you know about this one show but it's a fun one held in Webster, MA (south of Worcester). Held by the Dudley Lion's Club. It's a huge fund raiser for them and they have a big turnout for the most part with cars from everywhere and from every origin. It was certainly a great day after the sun came out and everyone has a blast! Generally a show for antiques and hot rods not so much street scene but there's always a few that show up! I took some pix of the show while I was there helping out (Dudley LEO Member). I also participated though! Put my '92 S10 Blazer into the 4X4 Truck category and scored 3rd place! Here's the pix for all to see!
For those that may be interested, there will be another car show being held at the Central MA Auto Auction. Exit 3 off I-395 in Oxford, MA Just up the road from this one here at Commerce Insurance. I'll probably be at this one. Hope to see some of you there!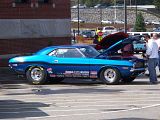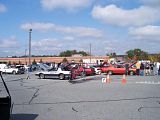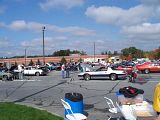 My Truck up front along with an old Bronco (2nd Place)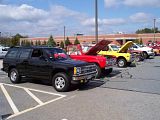 The old K5 Blazer that got 1st place. Man that thing was nice!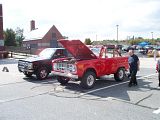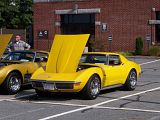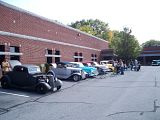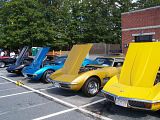 Don't see many of these around!
Anybody here own this one?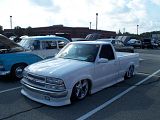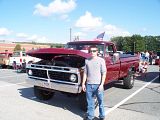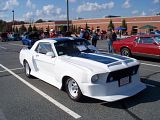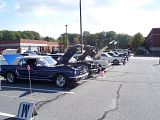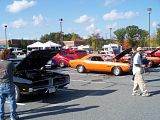 The girls taking a nap in my truck. It's a long day for us helping out
Me with my trophy.. My friend made me do that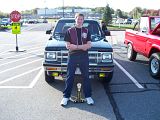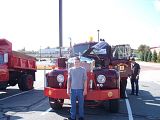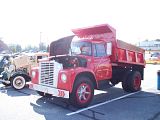 10-05-2009, 09:24 PM
---
I wish I had known about this. It's not that far from here.. Darn.. I missed another nice show.. Just my luck.
Nice pictures though..
10-06-2009, 07:09 AM
---
Great pics
10-06-2009, 07:44 AM
---
Agree...
I like the white dime about half way down. Nice a clean looking on bags
.
10-08-2009, 03:38 PM
---
Go to the show this weekend! Bein held at the Central MA Auto Auction. It's literally about .5 Mi up the road from where this one was
I plan on going to it if I can!
That White S10 got a trophy for it's category. I forget which place but I remember it being announced. It was a really nice truck!
10-08-2009, 04:42 PM
---
Nice pics, that K5 is hella nice
Thread
Thread Starter
Forum
Replies
Last Post