Envy Frenzy, Kingston New York
07-22-2010, 05:35 AM
Envy Frenzy, Kingston New York
---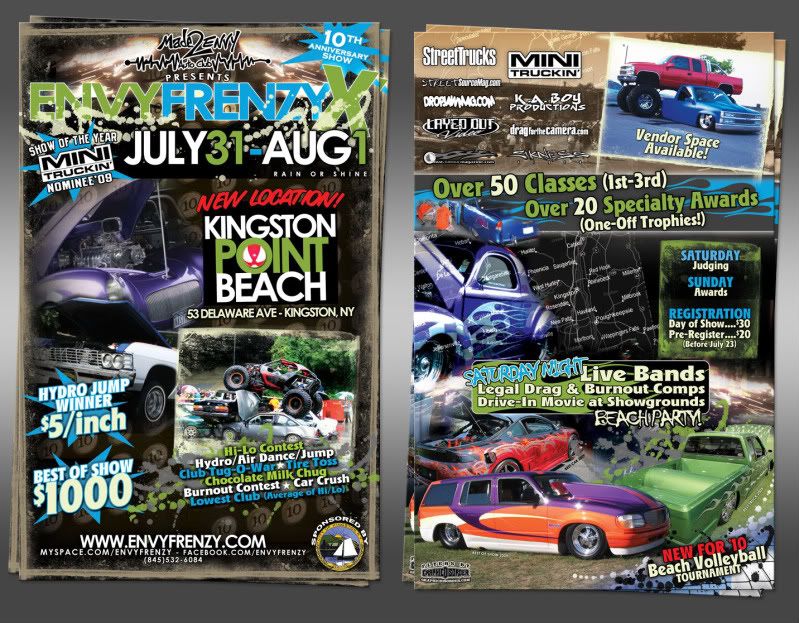 Awesome show, I've been going there for the past couple years. Def a must see show. Hope to see some people from the site come check out the show.
07-22-2010, 07:15 PM
---
Been there once, my Uncle's next door neighbor's ford escort was there (didn't know it at the time) along with a sweet blazer.
07-23-2010, 06:31 AM
---
They moved it this year to the beach that is down the road from the old location.
07-23-2010, 05:24 PM
---
I hope to see you there someday!
07-30-2010, 09:18 AM
Join Date: Feb 2008
Location: South Jersey
Posts: 133
---
Ill be there this year woo
07-30-2010, 11:21 AM
Join Date: Jul 2009
Location: Oklahoma
Posts: 1,604
---
That's too far away for me but, you should post up some pics from the show.
08-04-2010, 05:55 AM
---
Here are some pics I took over the weekend from the show. Couldn't take a lot because I was very busy.
http://s49.photobucket.com/albums/f2...Frenzy%202010/
My future ride.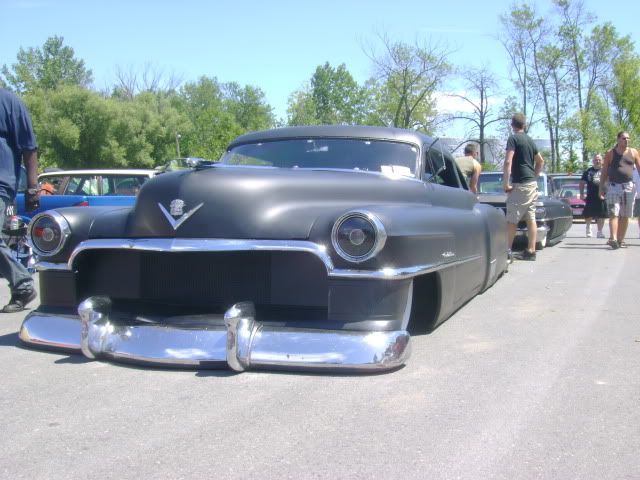 08-04-2010, 09:59 PM
---
That. Is. One. SiCk. Caddy!!!
i'm also liking these from that album, Dave.
looks like some nice old skool pin striping getting done. nice wide whites w/the chomed steelies. nice lock placement on the suicide door.
nice two-tone paint. even nicer, what's lurking under the hood.
and of course, you've gotta be luvin' one of these on it's knees!
sounds like you had good weekend.
you going to Battle at the Boarder show this weekend?
08-05-2010, 05:43 AM
---
Both first gen blazers are in my club. The green one has a small block as well. I wont be at that show this weekend. I'm taking the month of august off from shows so I can do some work around my house. Not sure if Battle at the Border will have many trucks since Carlisle All Truck Nationals is this weekend as well.
08-05-2010, 04:25 PM
---
well, good luck with your "home" work.
and tell your buds they have sweet rides.
did you happen to sang a few pic's of the pin stripe work, when it was finished?