Dang, this is clean
04-14-2012, 06:16 PM
Dang, this is clean
---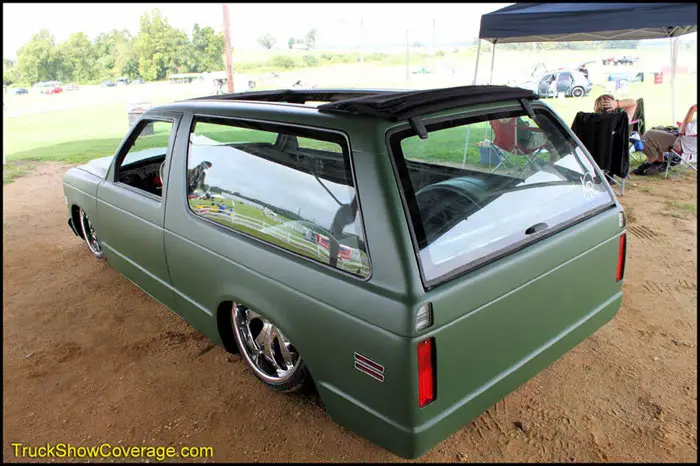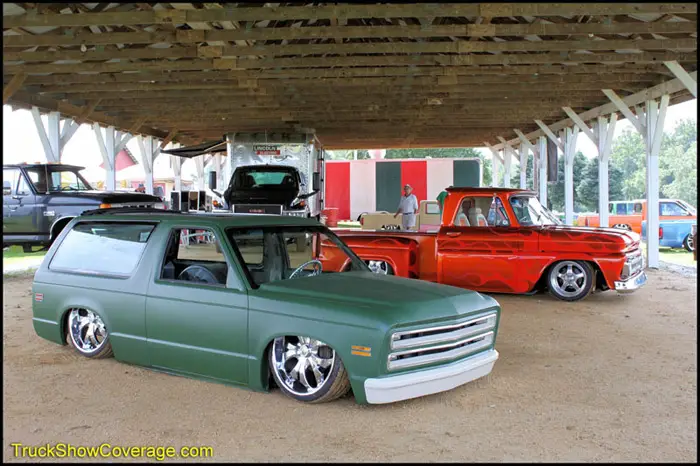 Check it out
Stance Is Everything - It's all about how it sits
04-14-2012, 07:15 PM
---
while it is very cool..i never really found the appeal of this.
not to knock it, i know alot of work goes into lowering like this....it just not for me i guess.

otherwise it is excellent work!
04-14-2012, 07:58 PM
---
To each their own, but this one of the cleanest chops I've seen on a Blazer
04-14-2012, 08:50 PM
---
i agree, very well done.
i just like a car to be more functional i guess.
fuddy duddy
04-14-2012, 08:58 PM
---
Oh yeah I see your point, gotta raise it up just to get over a speed bump haha.
04-14-2012, 11:02 PM
.
---
I like the other two trucks in the background lol. =P
04-15-2012, 10:07 AM
Join Date: Jan 2009
Location: Lynchburg, VA
Posts: 184
04-15-2012, 12:43 PM
---
04-15-2012, 12:50 PM
---
very clean and very well done retro fitting an older blazer into a s10. looks pretty good and great inginuity. needs a wheel change though, but very sweet lil ride. one of a kind for sure.
04-15-2012, 04:47 PM
Join Date: Dec 2009
Location: Stamford CT
Posts: 133
---
love the trucks body work, hate the v-dub cockeyed *stance* I never understand trends.
That is styled after one of my top 3 favorite chevy truck styles though so kudos for that.