G80 carnage...
02-22-2011, 01:00 PM
G80 carnage...
---
Driving straight on a flat paved road at about 50km/h and BANG!! rear wheels locked up for a sec and another bang and I rolled to a stop leaving a slick of hear oil 100 feet long... looked at the dif and this is what i saw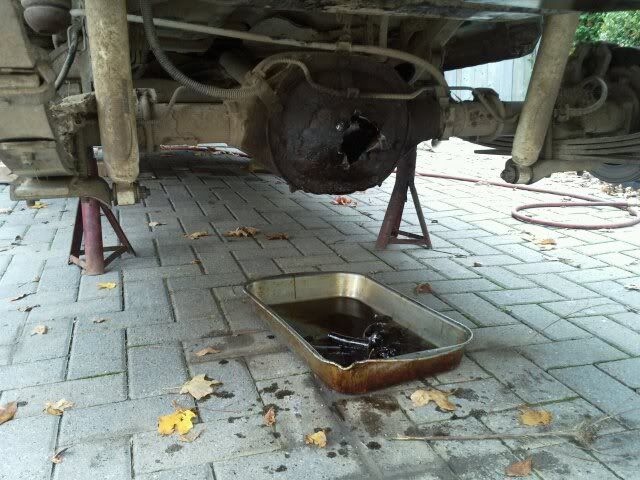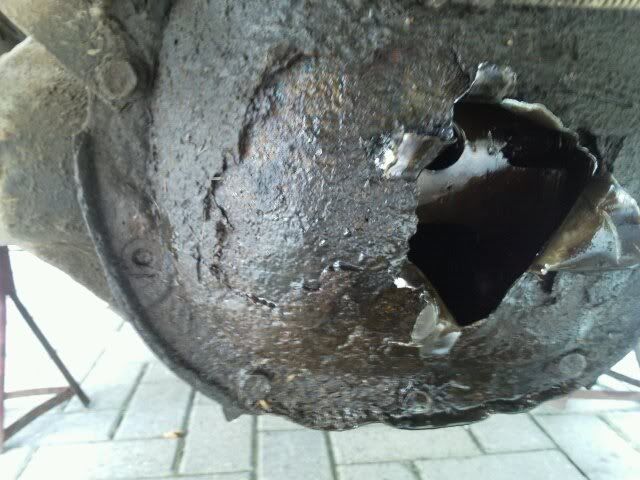 pretty nice eh?
02-22-2011, 01:32 PM
---
No warning signs? When was it last serviced?
02-22-2011, 02:09 PM
---
Guessing you wheel... G80's don't like abuse, they're not actually designed for it lmao. Since it made the decision easy for you I'd say get a proper locker.
02-23-2011, 08:17 AM
---


Replaced the axle with another g80 this one works most of the time. Got the axle and brand new brakes for $100 so I can't go wrong really.
02-23-2011, 08:20 AM
---
can you say epic fail! lol
02-23-2011, 09:33 AM
---
Rofl, i hate to say it but that hole is a beauty, reminds me of our old custom Cut piece of gutter we made into a rocket launcher for new years back in the day when a bottle rocket came off the stick and blew it wide open at the bottom lol.

We've had that close to happening in my dads C1500, the rear end was original and it was estimated close to about 100 miles from self detination. We did a complete rear end swap in the driveway from a '98 extended cab lol
02-23-2011, 10:01 AM
Join Date: Dec 2009
Posts: 33
---
Looks like a bomb went off in the rear end
02-23-2011, 10:02 AM
---
makes me want to throw away the g80 I have sitting in my garage waiting to be put in...
02-23-2011, 10:29 AM
---
02-27-2011, 06:34 PM
---
Take it easy on it.

The G80 won't lock over 40mph IIRC, even if your wheel spin is that high. And if the speed difference between the 2 wheels is too great it just won't lock because it'll end up looking like your last one did. So if you start doing the one wheelie peelie let off the go pedal a little bit until you feel the truck grip and then go.

For the same reasons I just mentioned they're not that great for mudding