Lets see your Garage toys (Welders, Compressors, and many others)
03-24-2012, 04:00 PM
Lets see your Garage toys (Welders, Compressors, and many others)
---
well i finally got a picture of our welder machine and i thought id share a pic of the big boy we have
there is also a picture of one of our air compressors (we have 3 of them)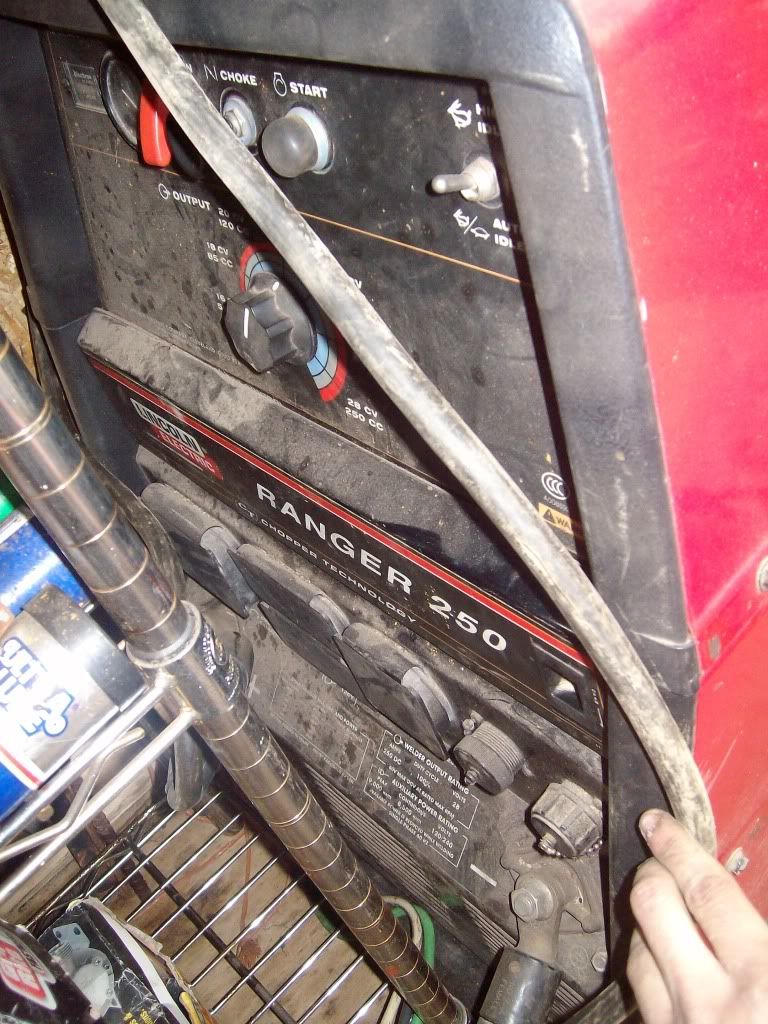 also my 2010 husqvarna mower =P
03-24-2012, 04:23 PM
---
Nice setup! One thing I want to get is a welder next...
$50 garage sale air compressor.
My Snappy tool cart. One of 50 made in this colour (Hammer Blue) and 1 of 1 known in Texas.
Filled with vintage and new USA made tools. I collect and use vintage tools. Love to hit up the pawn shop loose tool bins.
03-24-2012, 11:19 PM
---
thanks man Im in that shed most of the time

hopefully i can build a garage sooner or later and put a lift in there and with all the tools we have
03-25-2012, 07:53 AM
---
Man, I'd just love an enclosed heated/cooled place to work on things. Of course I also want a welder/air compressor/lift/pressure washer/bench clamp/bandsaw/grinder/sawzall/drill press/lathe/cnc machine/plasma cutter........ But I make do with what I have, just like errebody else.
03-25-2012, 02:15 PM
---
yea a plasma cutter would be SWEET =P
03-26-2012, 05:12 AM
Join Date: Jun 2011
Location: Northern Maine
Posts: 641
---
My compressor is in the basement of the house (only 220v plug is the dryer at this time)... workshop is 75ft away and in the works (just recently moved in before christmas)... Eventually I'll have a 50amp service at the shed... just have to trench for the conduit and buy the wire which is like $250 alone.... crazy
03-29-2012, 05:03 PM
---
come on guys I wanna see your tools !!!!!!!!!!!!!!!!!!!!!!!!!!!!!!!!! =P
03-29-2012, 08:06 PM
---
Ill play
craftsman tool box stuffed with craftsman, snap-on, mac and matco tools.
---
Last edited by pj5454302; 03-29-2012 at

08:09 PM

.
03-30-2012, 09:18 AM
03-30-2012, 11:02 AM
---
I didn't think there was a garage messier than mine. hahahah