Sexxxy flexxxin'....
09-15-2011, 04:15 PM
Sexxxy flexxxin'....
---
LOL....
I finally got a picture(s) of my truck flexin' (pretty decent) from both sides! It's like everytime I had the chance, I either didn't have time or a camera to take the photo! I finally got my chance today and it looked/performed pretty well.
Here's a shot of it for yall and a side snap of why I need to get my shackles... it disappoints me (aka drives me up the FREAKIN' WALL!!!!!) that the back sits lower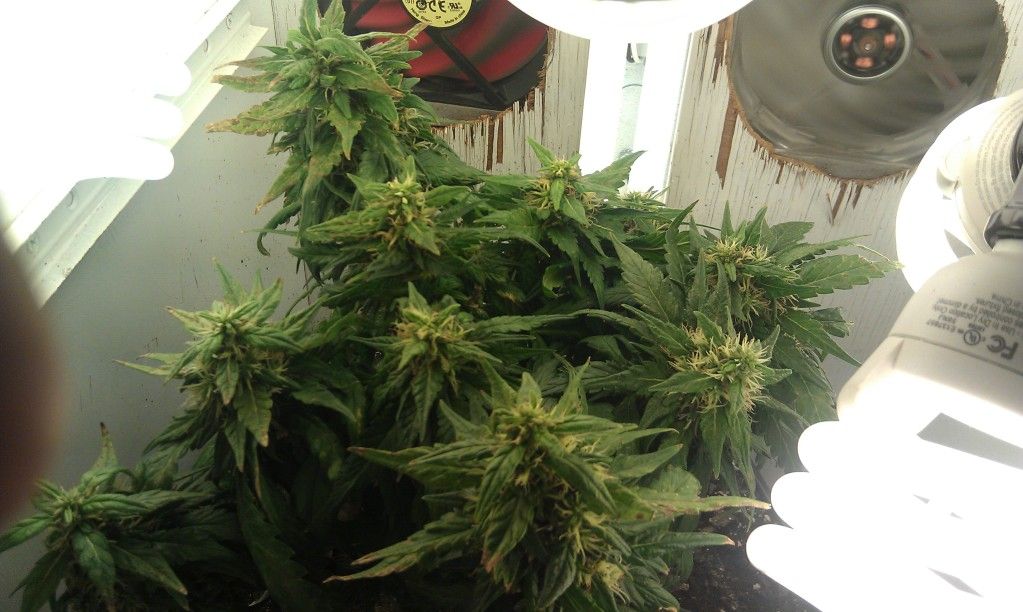 PS: I'm not sure what those darkish looking spots on the side shot of the truck are? Guess some type of shadow or dirt? Just wanted everyone to know it's not dents or a paint issue.... PEACE OUT TROUT!
09-15-2011, 08:59 PM
---
09-16-2011, 01:28 PM
---
Looks good bud! I am "upping" my lift this evening. Going from the 2in to the 4in
if you look at my album youll see some decent flex for the 2in lift but cant wait till i get more
09-16-2011, 04:26 PM
---
09-16-2011, 04:59 PM
---
yea that is my next test...to see how well the front flexes
the rear looks good flexed (it wasnt maxed..rock was not big enough but very close). So does that mean you are thinking about a SAS???
09-16-2011, 05:35 PM
---
Honestly.... no. I don't like the way a solid axle looks on the 2nd gen Blazers, it just looks out of place for some reason (IMO). I don't do much rock climbing or go through a lot of real rough terrain so it's kind of pointless. I take my truck on the beach and snow, not much else. And when it is in 4WD, it's not getting ragged out, it's usually in cruise mode. I REALLY like the IFS "buggy look" from the front with the skid plate also! On top of ALL of that, this is my daily driver and it rides like a Cadillac (for a 7-8in lifted truck with 35x12.50's). I was just saying.... I'd like to SEE what it would look like flexing with the solid axle - no plans in the near future doing so.

Now sometime down the road, when my motor goes and everything starts to crumble... now that will be a diff story! By that time (considering I only have right around 100k on the entire truck) I'll have another daily and I can turn this thing into a REAL play toy. My grandmother is giving me her 2003 Trailblazer and I plan to keep it stock, but this beast here will have a 350 crate dropped in it, an SAS and a hand full of other gadgets! It'll be a mean SOB when the time comes that I actually HAVE the TIME and another vehicle to rely on.
10-20-2011, 06:52 PM
---
10-20-2011, 09:05 PM
10-21-2011, 05:09 PM
---
I want that lift, very bad lol
10-21-2011, 09:09 PM