Some pics from today
04-03-2011, 08:09 PM
Some pics from today
---
I washed her up a little today and snapped a couple pics: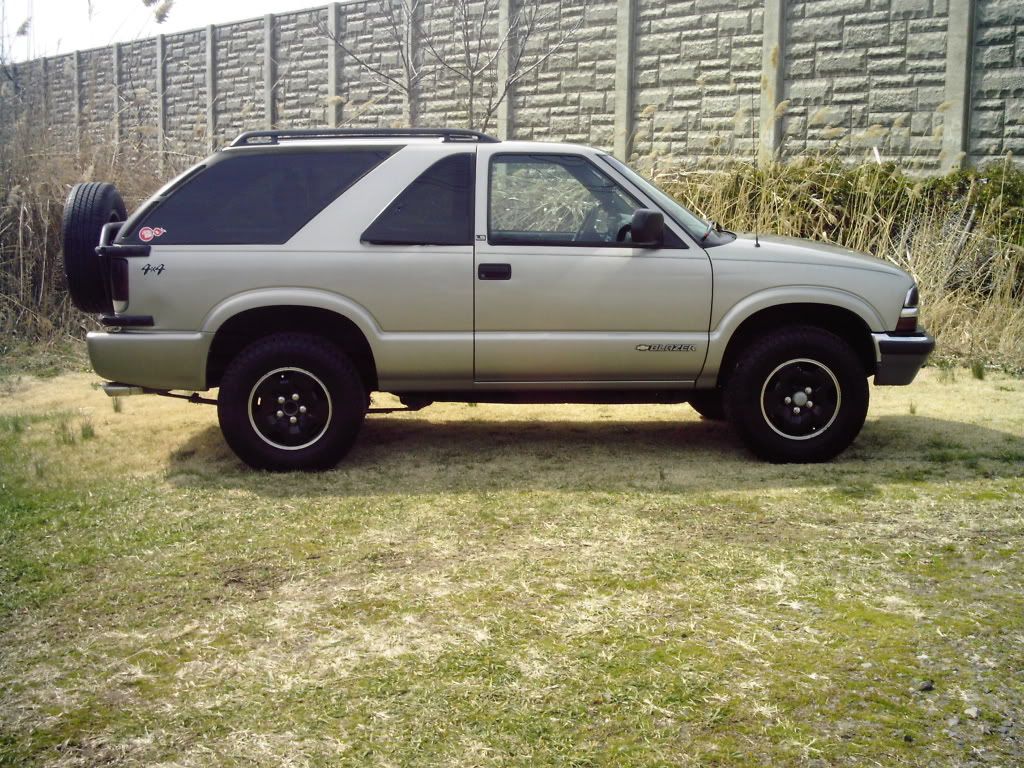 04-03-2011, 10:06 PM
---
very nice clean up. i cant wait till i put my spare tire rack on!!!!
04-03-2011, 11:18 PM
---
Damn that is clean. thats why i got my blazer from pa but 3 winters in ny it dont look like that no more. Really nice tho.
04-04-2011, 12:33 AM
---
Just curious, did it come with the spare tire on the back or did you install that yourself? I just put the tire carrier on my 4 door and the top bracket is slightly uneven like yours. Also is that dent just from the weight of the carrier or did it swing out while driving and bend the panel?

Looks great though!
04-04-2011, 07:37 AM
---
Ya she's pretty clean for doin a lot of offroading... And yes it came with the spare on the back from the factory. And those dents were there from the previous owner I guess opened it maybe on a hill or somtin and it banged open too hard.... Thanks for the comments tho. Too bad it's for sale...
04-04-2011, 12:55 PM
---
id be glad to take those wheels off your hands. lol
04-04-2011, 08:53 PM
---
ya i painted them right before winter... i like em.
04-04-2011, 09:04 PM
---
i want to get a set of zr2 wheels that i can paint and experiment with!!!
04-04-2011, 09:17 PM
---
mine came with the truck :/ i just dont like that there aluminum...
04-04-2011, 09:35 PM
---
yeah i got the crappy aluminum ones that came with my truck.
one is pretty shot from my first time trying to drift ever. slid right into a curb. all scratched up.