Whats happens on no oil changes
01-29-2011, 09:44 PM
Join Date: Jul 2010
Location: Minnesota
Posts: 181
Whats happens on no oil changes
---
this lady had her 98 jimmy towed in because it was making noise so i went out to start it and it clunked and something fell on the ground i look and a bearing cap was laying there. turns out she threw a rod going down the highway.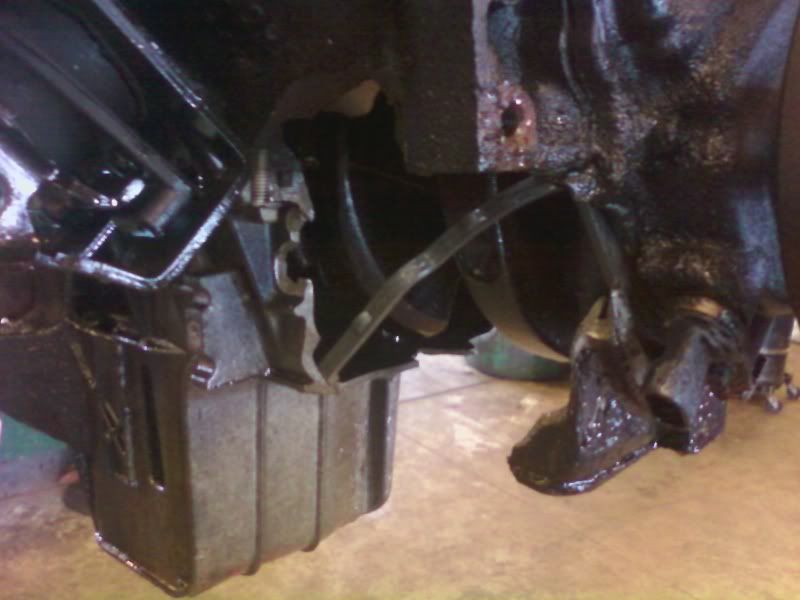 01-30-2011, 12:01 AM
---
I had results like that once, though on a Saginaw 4 speed tranny in a '76 Camaro. Nothing to do by not changing the oil, though. Blew out the side of the tranny and the biggest part I found was about of third of 1st and 2nd gears with 1st gear's teeth completely shreaded.

Something to do with a heavy foot, popping the clutch, burning tires and a curb. Yep, young and dumb.
01-30-2011, 12:40 AM
---
So... when can we expect a "parting out a 98 jimmy" thread
01-30-2011, 09:27 AM
01-30-2011, 09:40 AM
Join Date: Nov 2010
Location: Sandwich, MA
Posts: 32
---
me and my brother we fixing up a ricer honda prelude as a project. the prevous owner ran it thru a puddle. we got the motor to kick over and instead of shutting it down and draining the oil and pulling the plugs to get the water out he floored the gas 3 times and the block grenaded throwing aluminum and oil everywhere
01-30-2011, 10:39 AM
Join Date: Aug 2008
Location: Kennedy NY
Posts: 481
---
blowing motors is fun!!
01-30-2011, 03:19 PM
Join Date: Jul 2010
Location: Minnesota
Posts: 181
01-30-2011, 03:55 PM
---
Minor damage... all it needs is a light hone, and new rings and it will be good as new.
01-30-2011, 07:34 PM
---
Am I understanding this right though? She drove that into your shop like that? Thrown rod, bearing caps falling out, and pretty much 0 oil?

BEAST.
01-30-2011, 07:55 PM
Join Date: Jul 2010
Location: Minnesota
Posts: 181