My Blazer
05-27-2009, 04:05 PM
My Blazer
---
This is my ride its doing a burnout. LOL. I will Take some Pictures Of The Interior Later Enjoy
05-27-2009, 04:22 PM
Join Date: Apr 2008
Location: Antigo, WI
Posts: 1,328
---
lol it doesnt count asa real burnout if you do it on gravel
05-27-2009, 04:41 PM
---
right no paved roads unless they are a quarter mile from my house.
But i did another one and now it falls flat on its face it revs and stops then revs and stops what is the problem???
05-27-2009, 04:46 PM
---
Sure it does! Get you some!
05-27-2009, 04:48 PM
05-27-2009, 05:00 PM
---
Oops, you slipped a post in there on me.

I got nothin for your problem at the moment.
05-27-2009, 05:22 PM
---
k i fixed it i seem to have flooded it
as promised new pics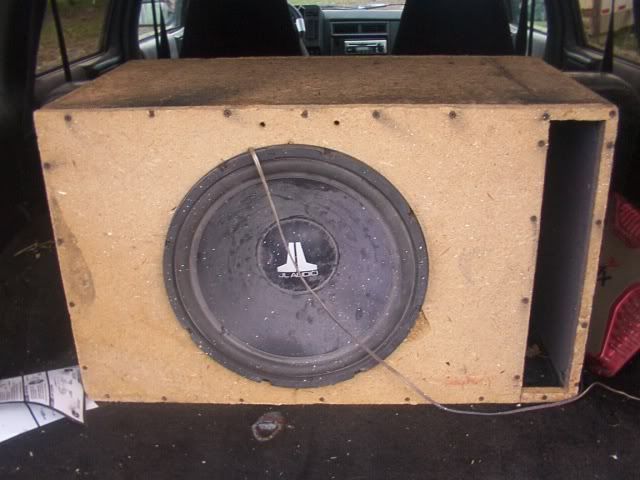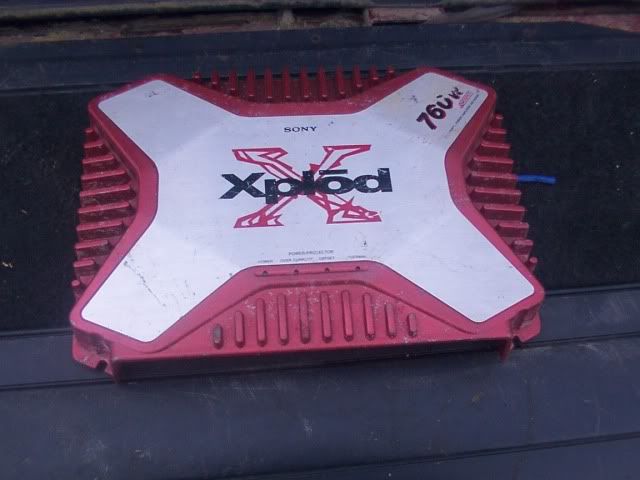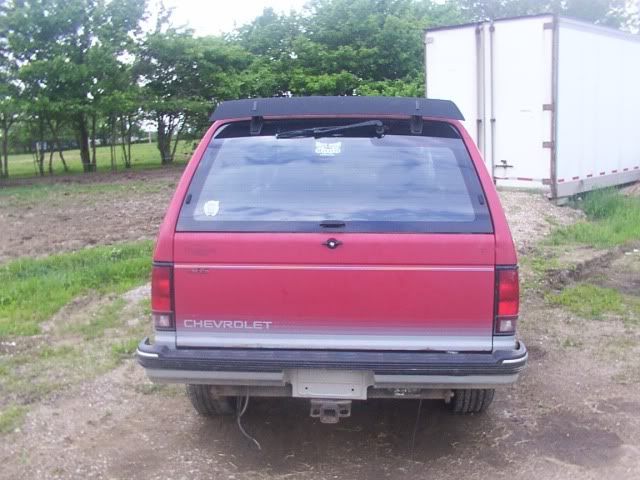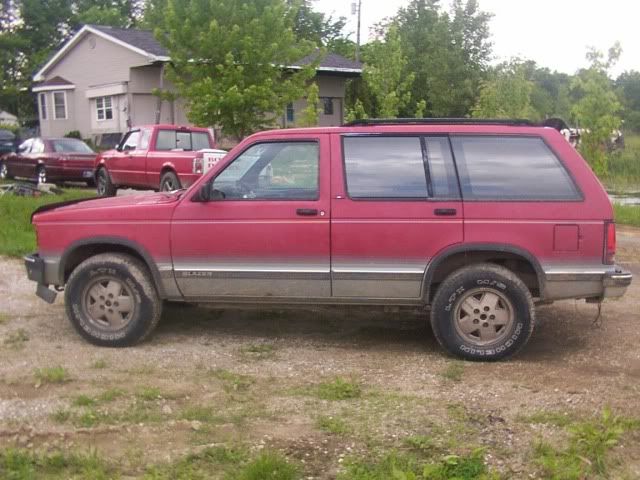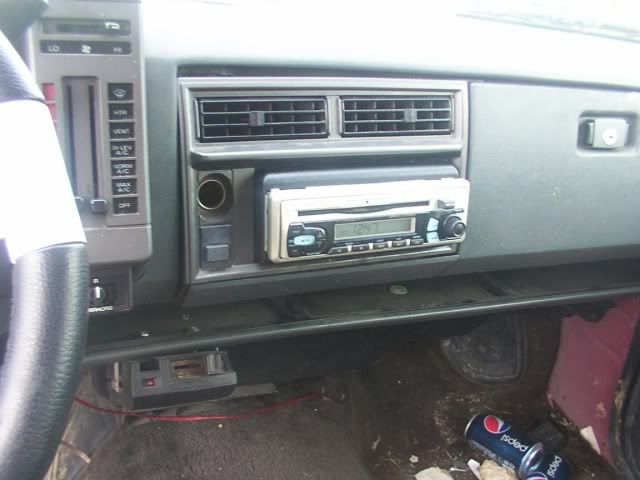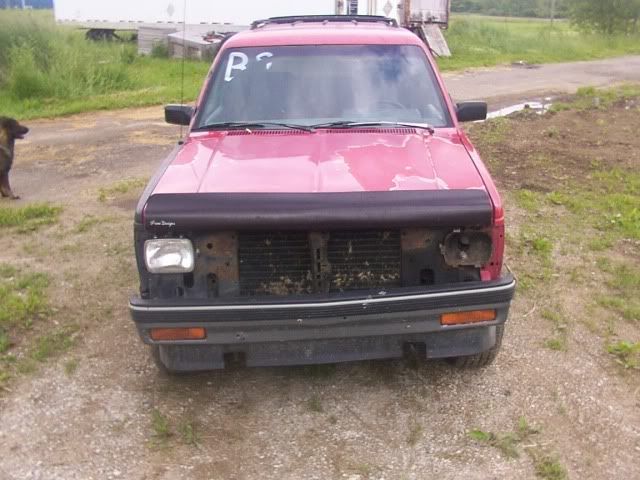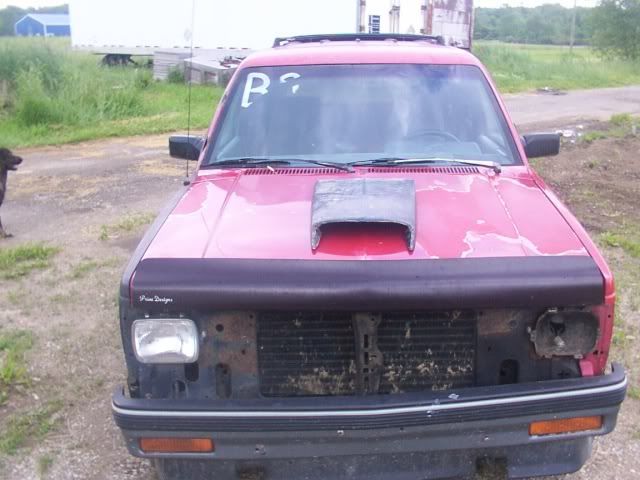 i call it toothless
05-27-2009, 07:26 PM
---
What's the plan with the scoop? Whatever you do it had better be functional.

Nice steering wheel.

I hope you're not leaving that amp flop around loosely, if so you'd better be planning on buying a new one.

oh... clean up time?
Or did you just buy this truck and havn't done anything to it yet? If so it's not your fault.

Have fun with this one man.
05-27-2009, 07:39 PM
---
it was a christmas present all i have done is the sterio and steering wheel lol and yea i am not shure how to install the amp
its sat in a barn till it was nice enough to work on it and seeing as im 15 i think so far its pretty nice my dad got it soo cheap because they hit a horse
---
Last edited by mr.hotrod; 05-27-2009 at

07:41 PM

.
05-27-2009, 08:04 PM
---
Lol! Good starter vehicle. You oughta clean it up and find parts for it.