Snow In Edmonton!!
12-05-2009, 04:26 AM
Join Date: Dec 2008
Posts: 220
Snow In Edmonton!!
---
Well it snowed in Edmonton today..and by that i mean dumped on us..to the extent of a foot and a half of snow in 24 hrs....my commute to College took me close to 2 hours and that was covering a total distance of 15 Km.
I just got home now(3:00 AM) the winds are blowing close to 30 MPH and creating quite the good snow drifts. Driving is definatly fun!! Here are some pics!!
This was the first snowfall of the year this year... its been strangely dry up here so the pics of the Blazer beside the pile is all snow for today..Also the pics of the Blazer on the driveway. I cleared the driveway when i left the house at 6Pmand it was about6 inchs deep wheni came home again..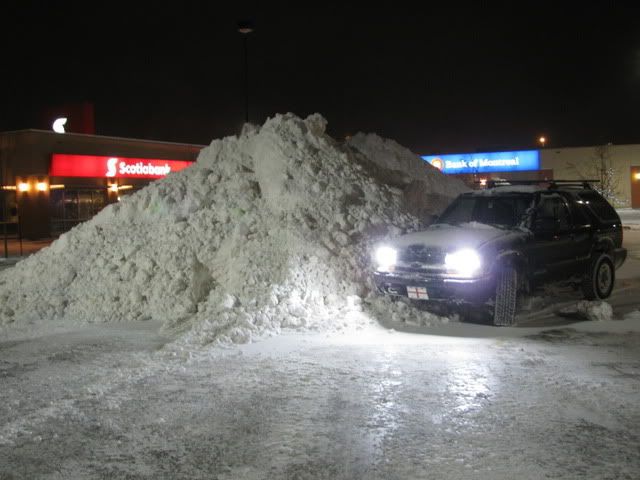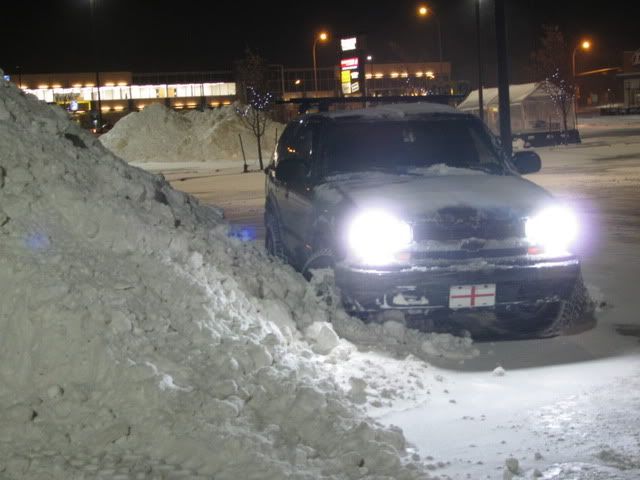 12-05-2009, 05:14 AM
---
Ugh...I hate winter lol. We have a winter storm warning in effect for tomorrow night. a whole crap load of rain overnight tonight and then some snow through tomorrow and Monday to make it a big mess.. To say I'm looking forward to it would be a lie lol.
12-05-2009, 08:01 AM
---
yayyy for snow cant wait to gete drifting again, in NH we are supposed to get 3-6 inchs today, and it was 67 two days ago
12-05-2009, 12:13 PM
---
I want it to snow here
lol
12-05-2009, 12:28 PM
Join Date: Apr 2009
Location: Oklahoma
Posts: 1,388
---
12-05-2009, 01:30 PM
Join Date: May 2009
Location: Long Island, NY
Posts: 527
---
That looks like a lot of fun!
12-05-2009, 10:23 PM
---
Send me some C.O.D....these here boys ain't ever been hit a snowball!
12-05-2009, 10:35 PM
---
Damn, that's a lot of snow. Glad I don't have to deal with it.
12-06-2009, 07:01 AM
---
what can i say to this-

X2!
you have no idea what you're missing
.
12-06-2009, 07:46 AM
---
We just got a bunch of snow dumped on us last night. I was not happy when I woke up. Going out to shovel now...pics to follow.