Grabber AT2's or Kuhmo Road Venture AT's
06-19-2009, 02:12 PM
Join Date: Jun 2007
Location: Wilmington, NC
Posts: 36
Grabber AT2's or Kuhmo Road Venture AT's
---
Just got my 2" shackles on and cranked my T-bars up about 1.5" and now have been spending my time looking for a good tire (31x10.50r15) to put on it. I'm on a tight budget here so BFG's are out of the question. Most of my driving will be on the road but since I live in Wilmington, NC, I do want to drive out on to Carolina Beach so I need a tire that will perform well on street and sand. As of right now I'm looking at the General Grabber AT2's and the Kuhmo Road Venture AT's. Anyone got any other suggestions?
06-19-2009, 06:31 PM
Join Date: Apr 2008
Location: Antigo, WI
Posts: 1,328
---
with only a tbar crank up front you may have to trim a bit to fit the 31's, but i think the Generals and Kuhmo's will both handle the street well idk about the sand tho i dont have any expierence in sand so im not sure what kind of tire will handle that.
06-20-2009, 06:39 PM
Join Date: Jun 2007
Location: Wilmington, NC
Posts: 36
---
yea, I'm not to worried about trimming the fenders up, as long as I do a clean job on it. Not to worried about the resale value of the truck, with over 193k on it, I'll be driving it till the wheels fall off.
06-29-2009, 05:31 PM
Join Date: Jun 2007
Location: Wilmington, NC
Posts: 36
---
Decided to buy the Grabbers. They have a 60,000 mile warranty on them, the Kumho's don't. They look great too! Ended up getting 30x9.50r15's, 40-50 bucks for an extra 1/2" with the 31's just wasn't worth it to me. So far I can say they handle great on the road. Noise isn't a problem either, I find it most noticeable at around 35mph, but I think it sounds kind of soothing.
07-05-2009, 01:07 AM
Join Date: Feb 2007
Posts: 42
---
Can you take a picture? I also cranked the t-bars on my 99' 2 door (not Zr2). Could you please take some pictures of your new tires and post it for me to see. I have also been looking for 31s or 265s as some are called. I'm not sure if I should get a mud tire or an all terrain tires. I want the beefy grip look of the mud tires but I don't want them to wear so quickly. Not sure what to do.
07-05-2009, 09:45 AM
---
Here are my 31x10.5 Grabbers. And moving from Wilmington this winter I can say that these tires did very well for me on the beach and in the snow.
Heres a shot of each as well.
---
Last edited by willjones; 07-05-2009 at

09:54 AM

.
07-05-2009, 01:10 PM
Join Date: Jun 2007
Location: Wilmington, NC
Posts: 36
---
Here's my '96 4Door with 30x9.50r15 Grabbers. The extra 1/2" of clearance I would of got if I went for 31's was just not worth the extra money. I like the 30's other than them being a little narrow. A 265/70 is about the same height as the 30x9.50 but its wider (i think about 10.5", not sure though).
---
Last edited by vermillion2; 07-06-2009 at

04:05 PM

.
07-07-2009, 10:33 PM
Join Date: Feb 2007
Posts: 42
---
I don't have any shackles, I just cranked the torsion bars up to almost max. Here is a pic of my Blazer before the T-Bar crank. The rear end was sagging considerably. Now after tending to the rear leafs and doing the T-Bar crank it's been leveled out. In these pictures I only have 235 70 r15's on.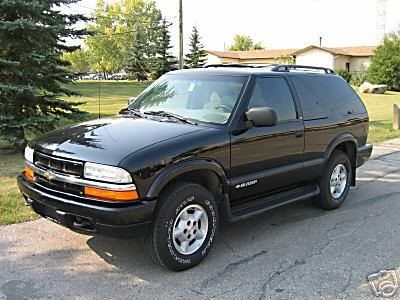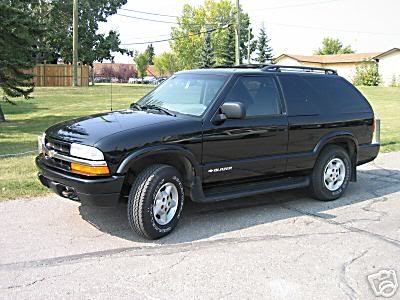 I'm still wondering if I can get 31's or 265's on this Blazer. If I have to trim a little it's not the end of the world, but what if I buy these tires and they don't fit at all or rub too much to even be driveable?
I also have a question for WillJones who posted in this thread. Did you put spacers on your wheels to get them to sit out like that?
---
Last edited by Heffty; 07-07-2009 at

10:40 PM

.
07-07-2009, 11:21 PM
Join Date: Jun 2007
Location: Wilmington, NC
Posts: 36
---
there is a thread on here that talks about what tire sizes fit what size lift. To fit 31's you're going to need at least 2" of lift. 30's is the max size you can put on a stock blazer without trimming the fenders.
07-10-2009, 09:06 PM
---
No spacers, they just have 4.5" of backspacing thats why they stick out a little bit.