Helpful Threads - Submit them Here!!
12-29-2011, 06:18 PM
---
As far as the factory wheels go, yes, all 2nd gen rims were 15x7 with a 5 on 4.75" bolt pattern except for the rare ZQ8 rims that were 16x8 w/ 4-1/4" BS.
4wd rims have 6" back spacing and after taking into account the stock wheel lip width, the offset would end up ~51mm.
2wd rims have ~4" back spacing which results in a near 0 offset.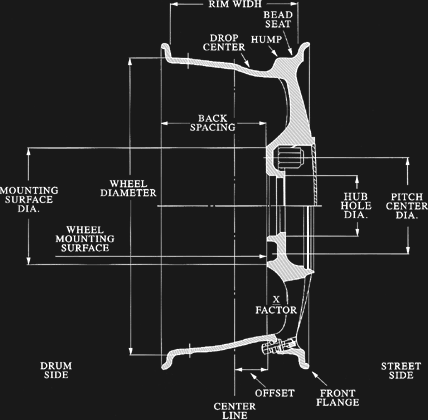 Thread
Thread Starter
Forum
Replies
Last Post
1st Gen S-series (1983-1994) Tech
2nd Gen S-series (1995-2005) Tech
Full Size K5 (1969-1991) GMT415 (1992-1994) Tech
TrailBlazer GMT360/GMT370 (2002-2009) Tech