Irocs On A Blazer....
11-07-2009, 07:35 PM
Irocs On A Blazer....
---
Done some searching im lookin to find some blazers on 20''-22'' irocs....if anybody has run across any please post....im considering them with custom white dust covers and maybe color matched inserts of the spokes.....also looking to get some opinions aswell...
something like these minus 22's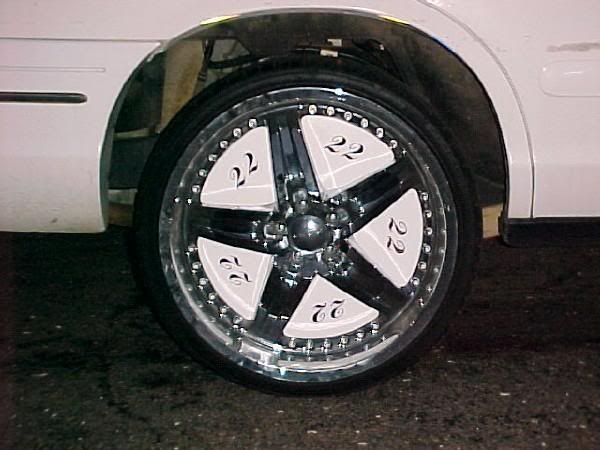 ---
Last edited by two1nine; 11-07-2009 at

07:54 PM

.
11-07-2009, 07:55 PM
---
I think i just threw up in my mouth a little. lol. sorry man, but those are discusting...
Hows this work for you?
11-07-2009, 08:00 PM
---
thanks i found some on s10 forum....goin for this look
11-07-2009, 11:29 PM
---
The second picture is a way better choice
11-08-2009, 12:15 AM
---
two1nine, please find the guy that took the very first pic you posted, and punch him in the face for being a douche. those rims a God-awful!

As for the other two up, not my thing but I can appreciate a good looking ride. if you can track those down, go for it. they will change the HELL out of your truck!
GL Man.
11-08-2009, 12:21 AM
---
11-08-2009, 07:31 AM
---
They're the same rims in the 1st and 2nd Blazer pic. The second one is a much better angle though, shows them off nicely. I figured someone on s10f must of had them. I'm sure there is more then one running around there. GL in the hunt for them though man. I don't imagine they will be easy to find, and when you do I don't imagine they will be cheap.
EDIT:
I was just browsing s10f and found a couple more for ya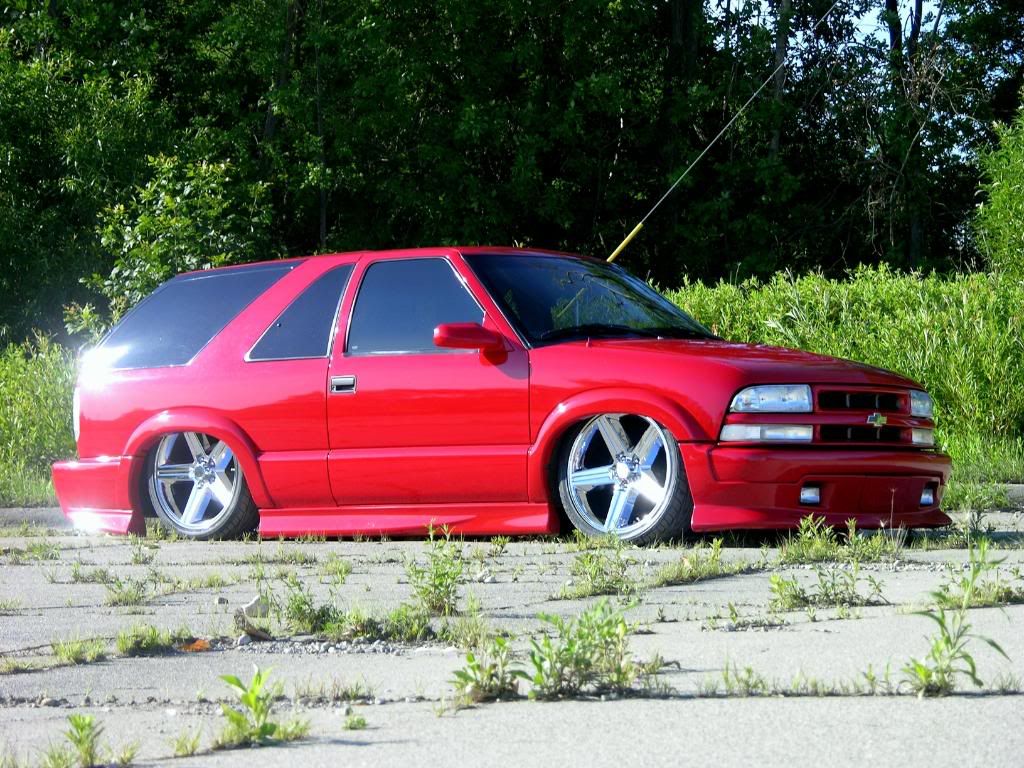 and an S10
---
Last edited by Sisk; 11-08-2009 at

08:23 AM

.
11-08-2009, 11:44 AM
---
Sort of off topic I suppose, but have you noticed that a LOT of lower vehicles get their pictures taken in grass/dirt/not on a street? WTF is that all about?
11-08-2009, 11:48 AM
---
Makes them look even lower. You can't see the small gap that's there when it's on grass. The grass hides it. Besides, they look sexier on grass lol. It's a photography thing I guess..
11-08-2009, 12:05 PM
---
Ah makes sense I guess. i was thinking lifted 4wds get their pic's taken in a driveway or on the street more often than not, and lowered jobs always seem to be off road
back to the topic at hand: the first rims blow!