03 blazer 4dr
07-20-2018, 07:09 AM
Join Date: Jun 2018
Location: North Carolina
Posts: 48
03 blazer 4dr
---
I started this build not too long ago... As I asked questions I noticed people interested in my progress so I decided to make a post dedicated to it... With that said and to avoid double posting I'm only looking for ideas on this one and not how to's... Here are the current exterior pics and what i have done to the interior... The interior is in progress so not too many pics of it...
I am thinking new headlights and turn signals as well as a brush bar and front hitch for a winch i can also move to the back... And wiring the winch hookups...
Bigger rims and tires... Not sure about a lift... I am over 6 foot but my wife is at 5 foot...
Trailer hitch needed... Wire for a winch hookup... New taillights...
This is my map light... I only changed one for now... I wanted to see how it looked...
Blue led's in the console... I am using the extra bulbs for the map lights..
other ideas are blue LED light bars shinning on the floor of the front and back... Changing dome lights for blue LED'S... Any ideas on other stuff I should do or how it looks now?? You won't offend me...
07-22-2018, 12:45 PM
Join Date: Jun 2018
Location: North Carolina
Posts: 48
---
A while ago I seen someone selling a full size suv where he took the carpet out of the back and placed hardwood... I am wondering if anyone has done that with a blazer or if i should do it??
07-22-2018, 01:25 PM
---
looks like my girl when I first got her
ah memories
Sky is the limit, well, and your budget...
Interior lighting wise, I opted for some LED modules stuck into the dome light that replaces the original festoon style bulb completely. SO much brighter.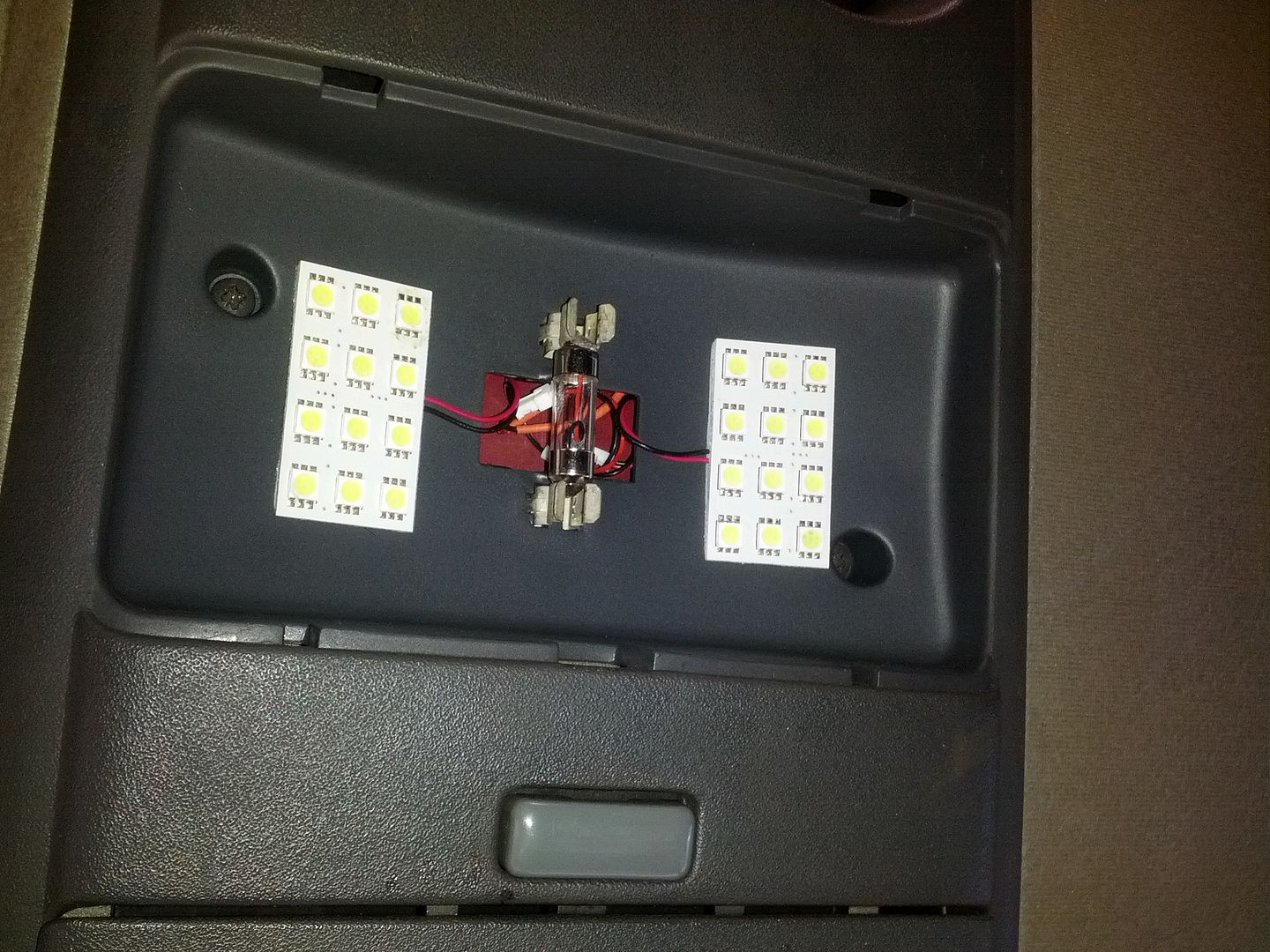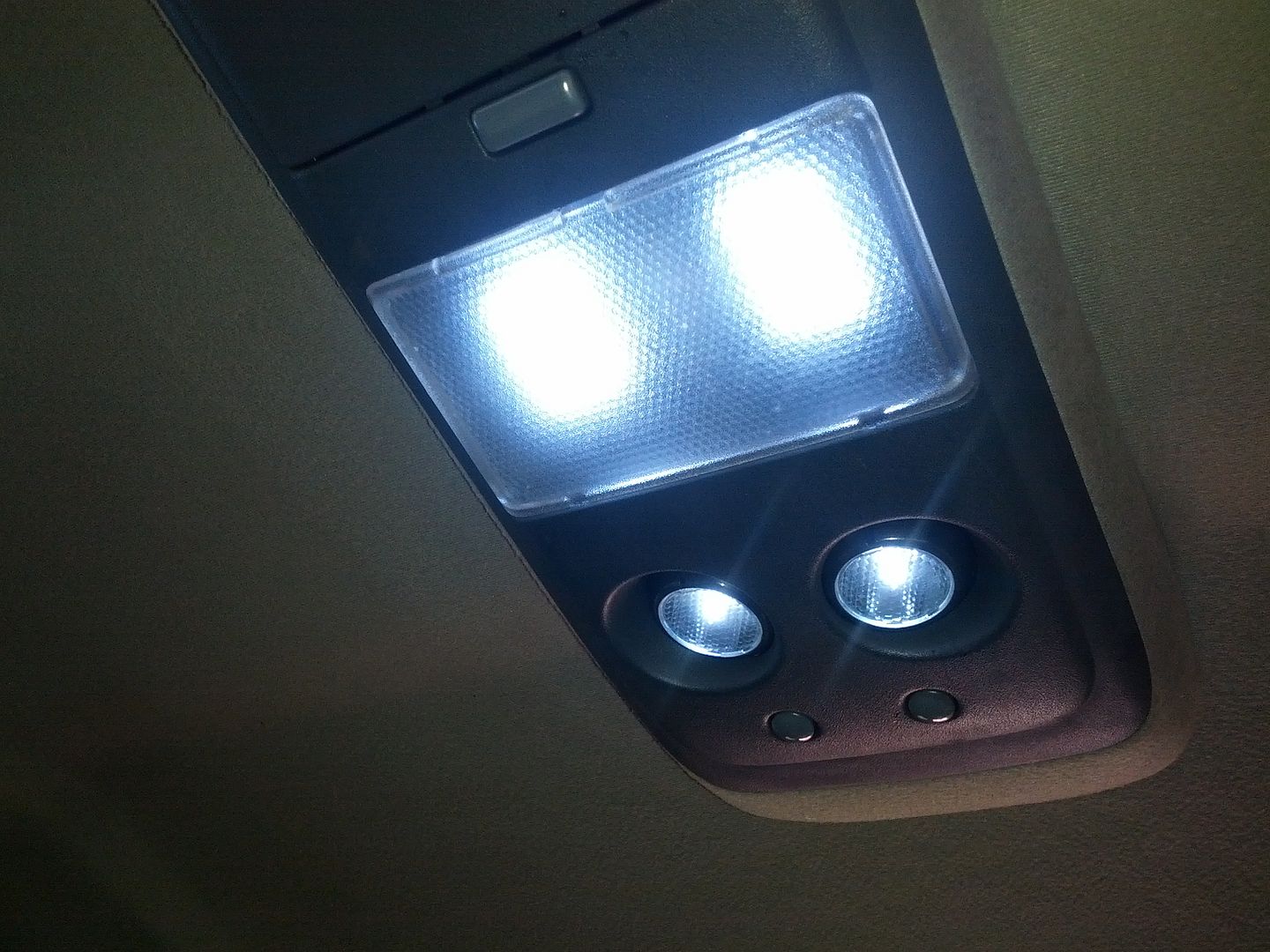 Also installed some short white LED strips in the rear cargo area to light it up, because I haven't found an LED festoon bulb yet that will pop into the factory light socket and provide sufficient light... These little strips however were perfect.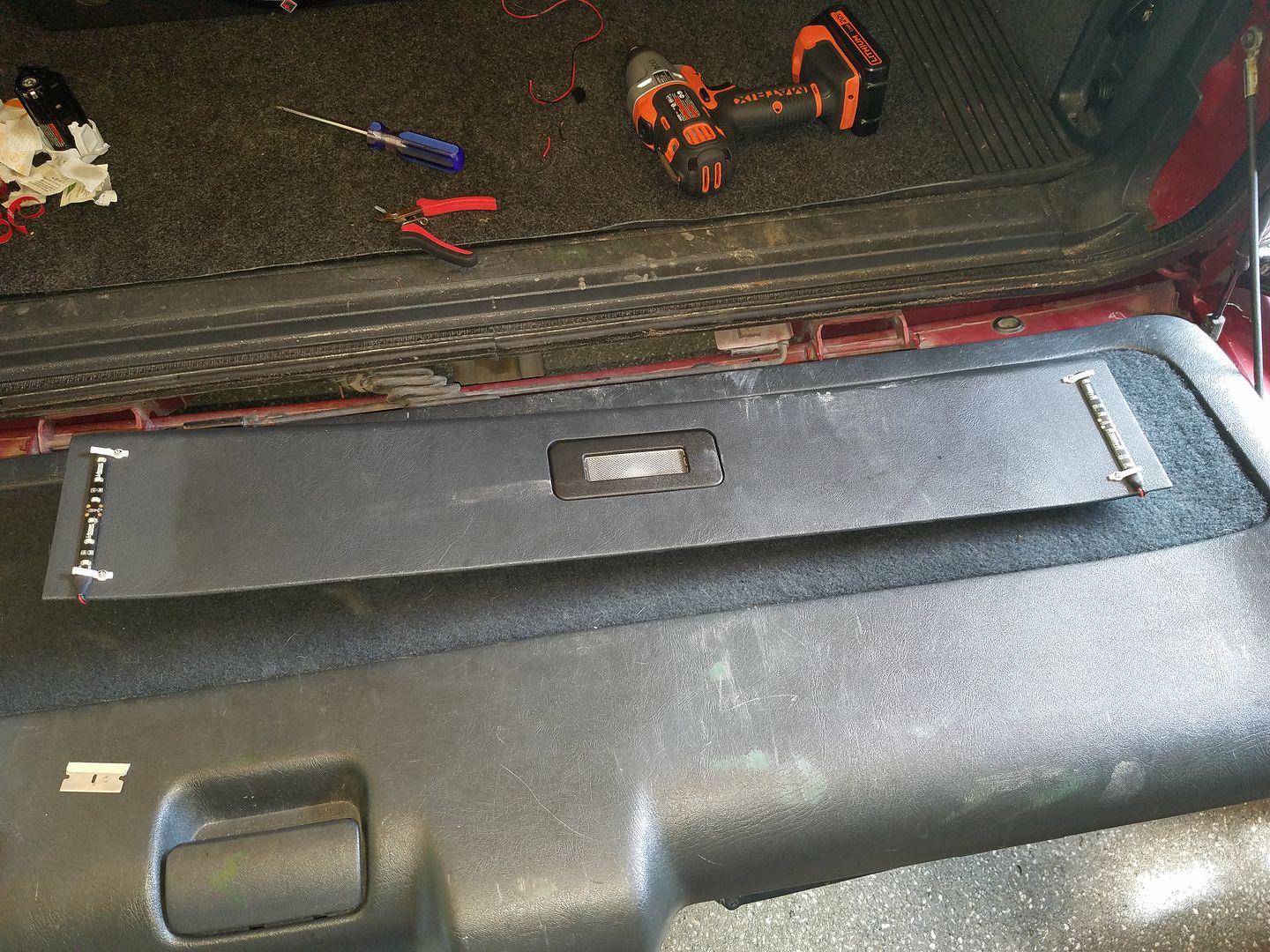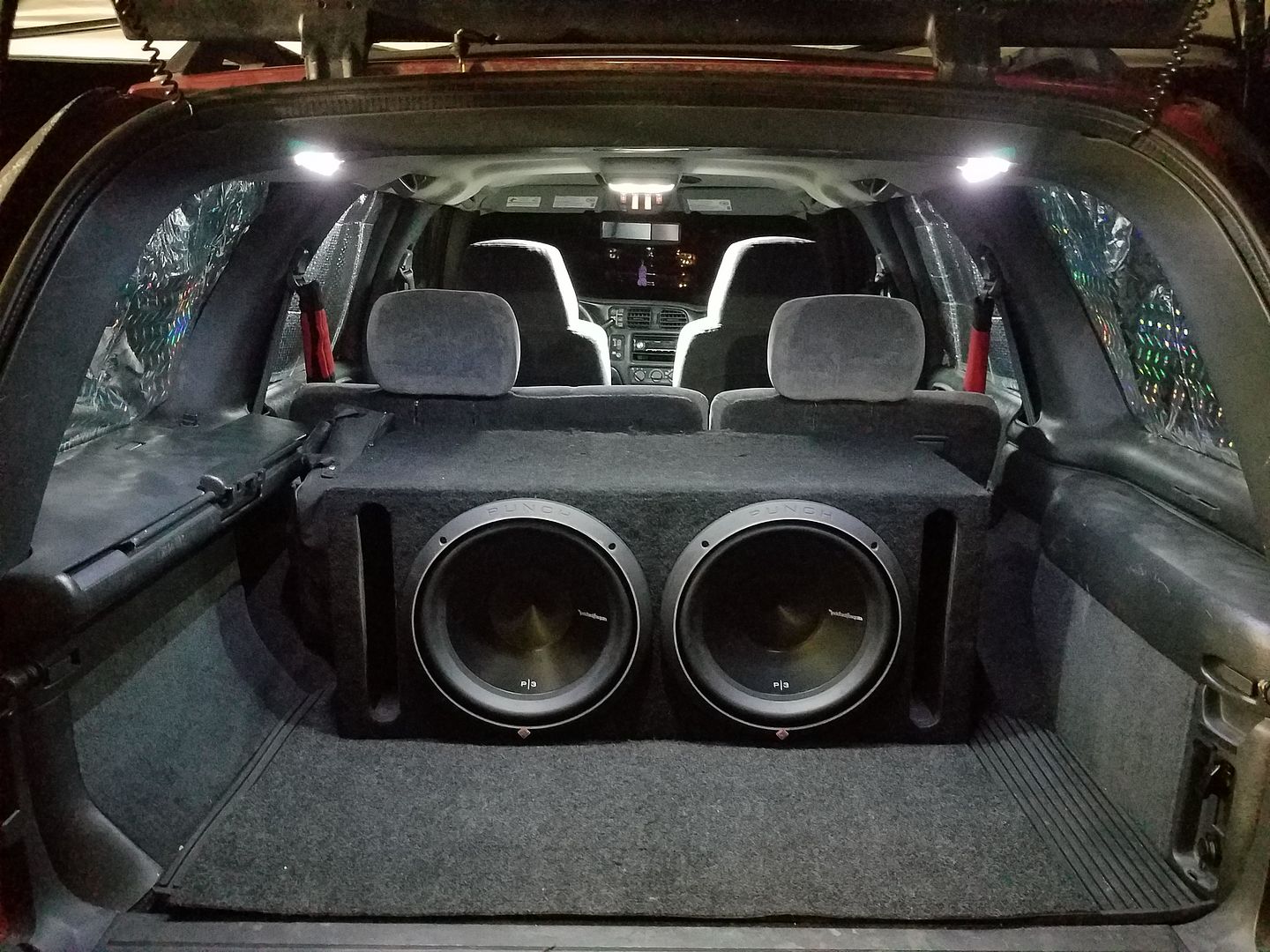 Exterior wise, just let your imagination take control (well, to a point... stay away from "that isle" in Auto Zone...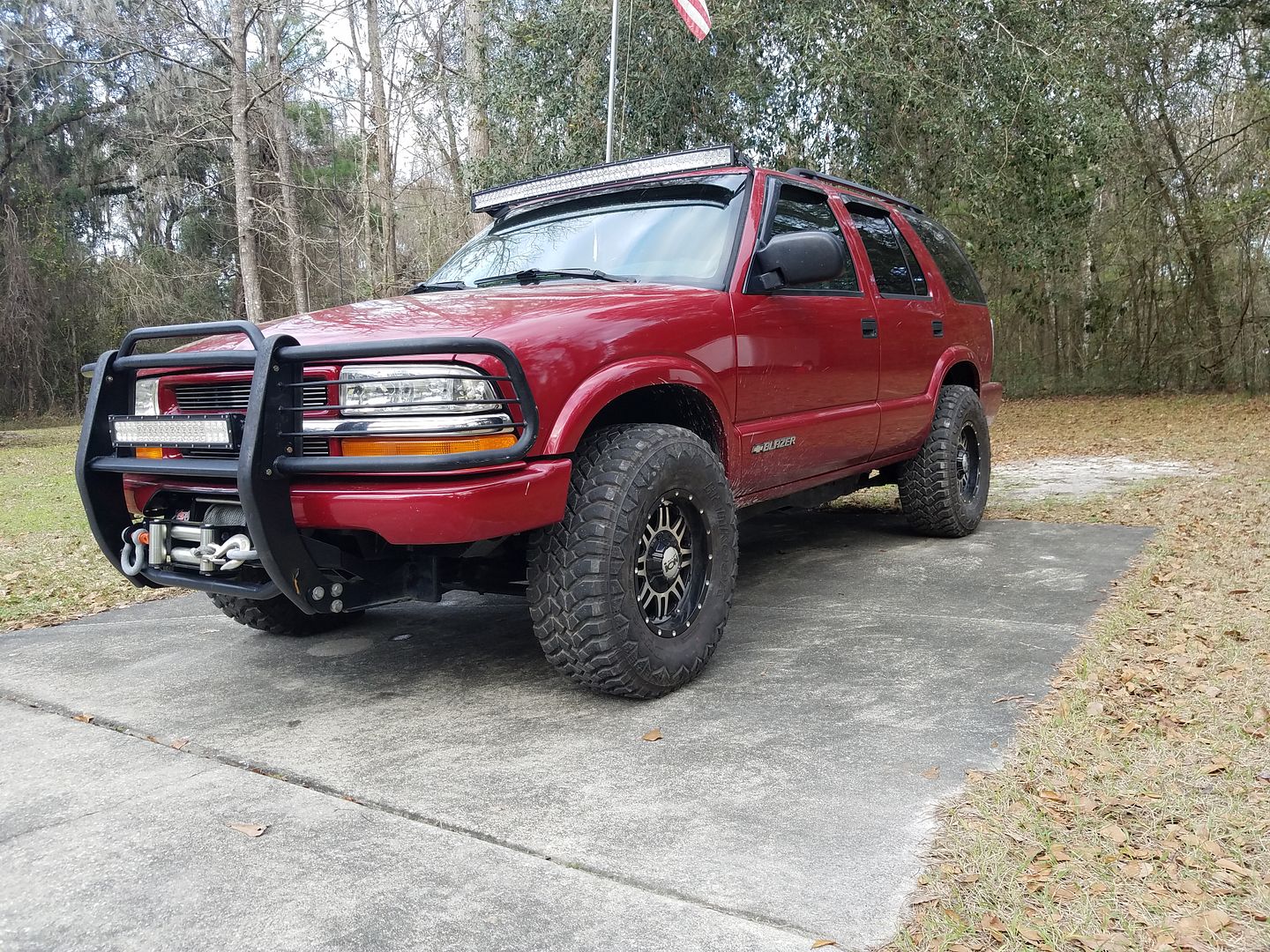 07-23-2018, 08:12 AM
Join Date: Jun 2018
Location: North Carolina
Posts: 48
---
I found them... I still don't know if i want to do that... I have to find one first... I haven't done anything more because of money... I think the 3rd brake light is a bit bouring and was wondering if anyone had any ideas?
07-25-2018, 07:50 PM
---
As for the third brake light you could try to find a spoiler off a 98-2000 gmc envoy. They have a neon 3rd brakelight and look nice and sleek in my opinion.
Also, do you have fog lights in the front? If not, that's what I'd do with the other 2 lol
07-26-2018, 11:19 AM
---
Oh, I missed that. You could use them on the bottom of your front door panels and wire them to your door switch so you have a puddle light when you get in and out of the vehicle at night. Lots of new cars have them.