2000 Jimmy-slow build
03-27-2012, 08:29 PM
Join Date: Dec 2011
Posts: 82
2000 Jimmy-slow build
---
Hey guys i have been kind of been hiding in the shadows around here looking at everyone elses build threads and i think its about time I start mine. to start i bought my jimmy in March of 2011 and i've had it for 1 year now and it has been great to me. I'm in high school and work at my local Applebee's so money is pretty tight. its a steady but slow build.
Things completed
-2.5 inch Rough Country Suspension Lift
-2 inch Zone Offroad body lift
-Stereo System
-Blacked out GMC logo
-undercoated frame
-new cat converter
Things in progress
-Building roof rack at my high school out of 1" OD square tubing, walls are 1/8" thick
-Saving for Soft 8s and 31" GY MT/R tires
Things in the future
-Bull Bar
-Auxillary lighting
-CB radio
-k/n CAI
-Flowmaster exhaust
any comments or suggestions???
Well here are some pictures....
its sagging a little in the back from my stereo system....
[IMG]http://i1018.photobucket.com/albums/af308/collinb1234_2010/IMAG0047.jpg
[/IMG]
pic of the body lift spacers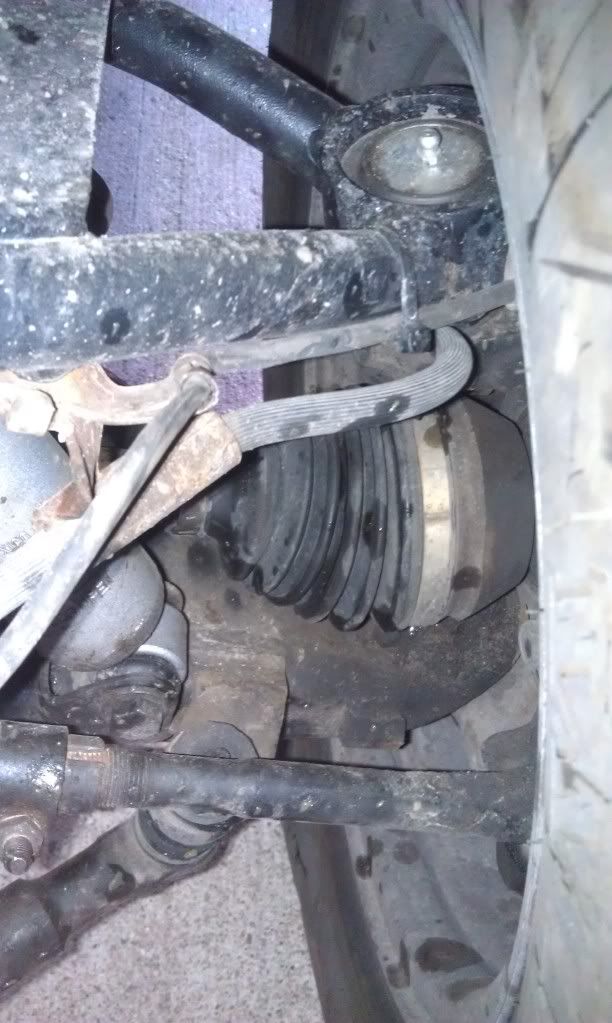 RC upper control arms and ball joints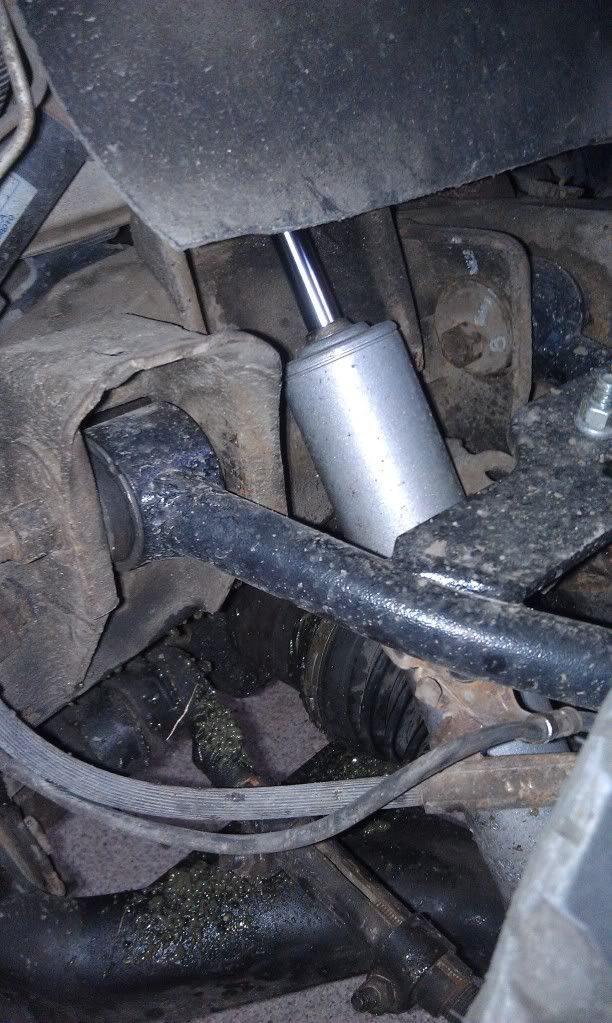 RC arms and shocks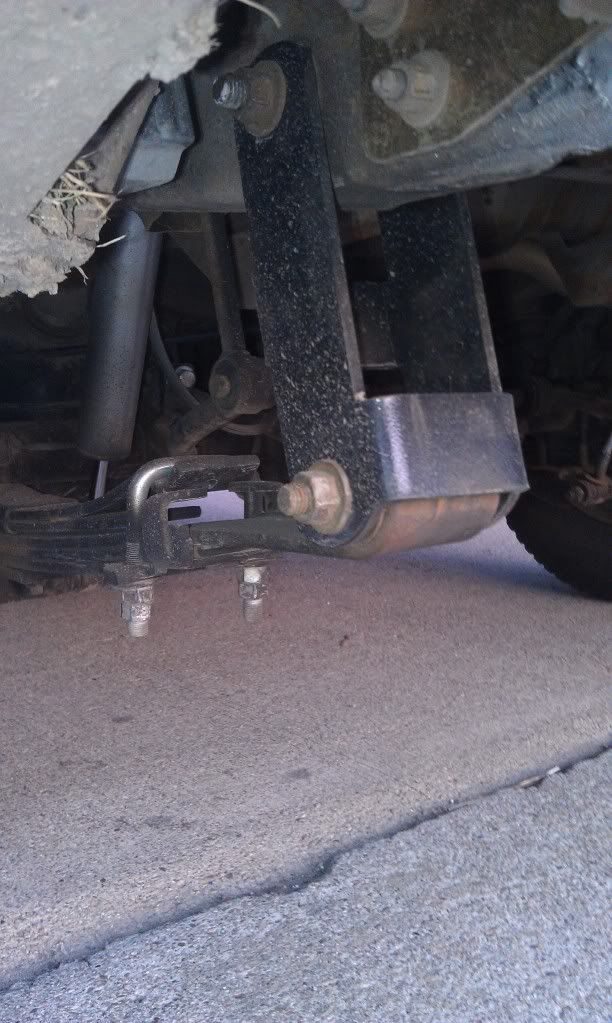 Shackles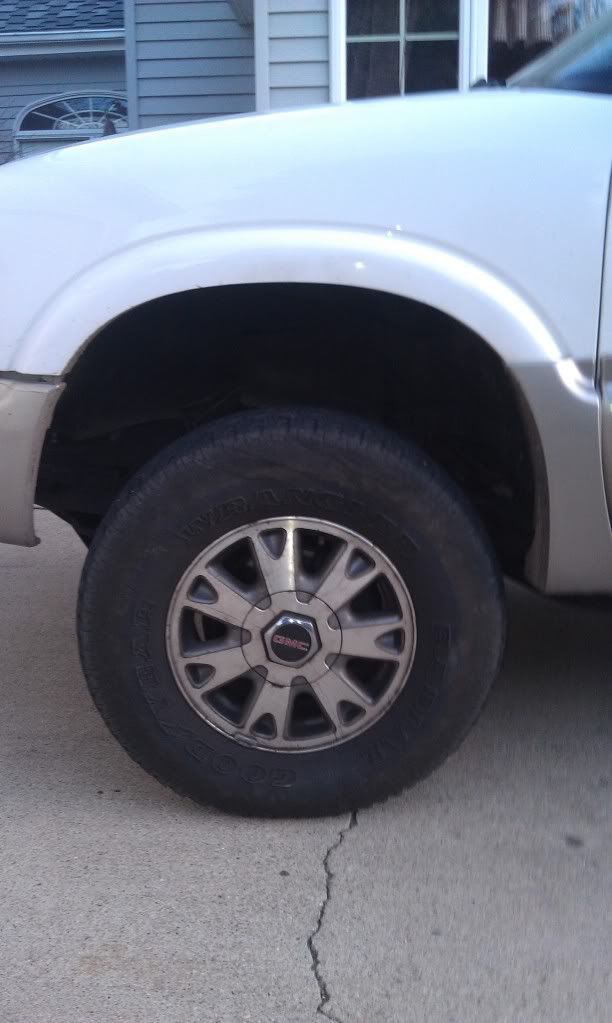 Front ride height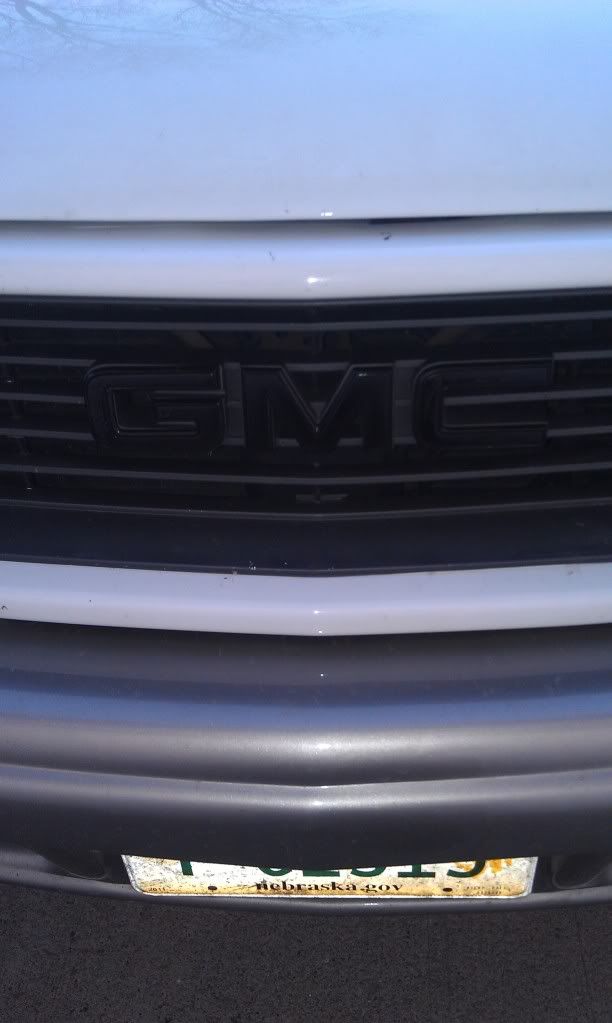 front blacked-out symbol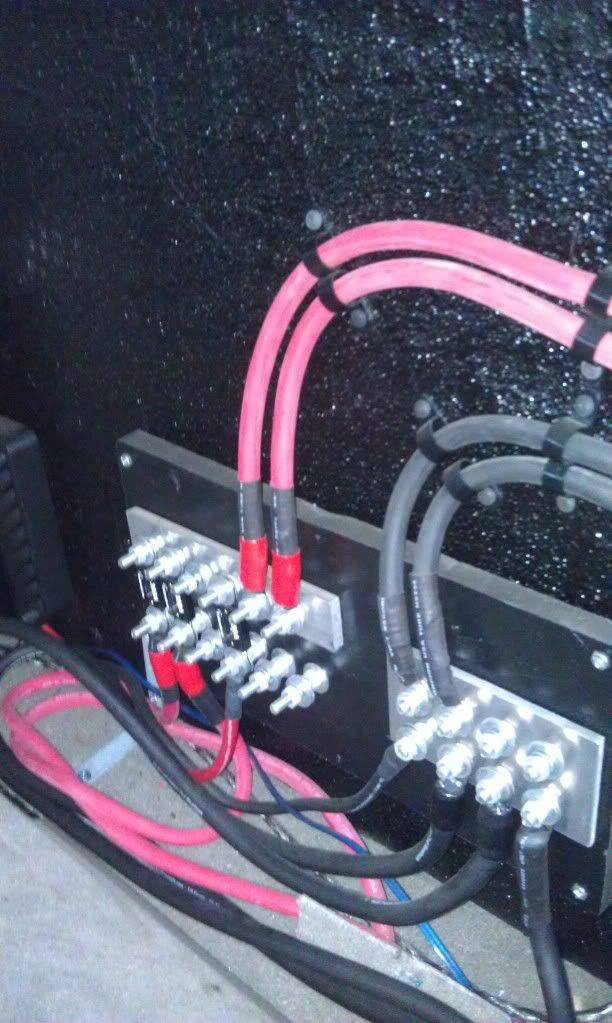 my home-made distrubution block
stereo system
front battery with 1/0 wire
high output 280 amp DC alternator
03-27-2012, 09:02 PM
Join Date: Dec 2011
Posts: 82
---
yeah i have thought about it alot....i just want info on how hard it is to remove the trim, or if i paint it while it is still on the car? but my stereo consists of two fi btl 15's, two AQ 2200d's, a rockford fosgate 400-4, alpine type r components, two kinetic batterys and about 150 ft of 1/0 wire, haha i saved for quite a while for this.. but now im working on making it a proper 4x4 vehicle haha..
03-29-2012, 04:29 PM
Join Date: Dec 2011
Posts: 82
---
well as you can see in my pic of my shock and control arm, my upper cv axle boots are throwing grease, so i scheduled it to go into the shop on monday to get new cv axles. Im getting pretty close to finishing my roof rack at school, just need to get some more metal and paint/finish it. has anyone ever used something to actually secure a spare tire to the roof besides tie straps? i was thinking some threaded rod with a large wingnut attached to a round peice of metal that would go through the center of the tire? sound like it would work? and im also looking at adding a super lift long AAL in the rear to get a little bit more lift, thanks for the comments guys
03-31-2012, 02:38 PM
Join Date: Dec 2011
Posts: 82
---
well i picked up some more metal today so i can finish my rack on monday, i hope it wont be too heavy for my poor jimmy, one question, when mounting lights on your guy's racks, how do you run the wires into the cab? i dont really want to drill a hole in my roof, i was thinking running it through the third "up-top" brake light if there is a hole in it?