2005 ZR2 Project - This will be a big transformation!
12-25-2017, 04:47 PM
2005 ZR2 Project - This will be a big transformation!
---
Hey guys, I figured with all the work I've got myself into I would share the progress and get some opinions. I bought this 2005 Blazer ZR2 with 200,000km with the intent and making it better than new and I intend to drive it for many years. I have a 2015 ZL1 convertible as well but obviously living in Calgary, Alberta I needed a winter ride. I have never had much experience wrenching on vehicles so I was excited to be able to work on my own vehicle. Little did I know that I would have several thousand dollars of surprises along the way. After I bought this in October I had it sitting in my garage for about a month. I decided I would get an inspection done before I started using it daily and I was surprised when the shop gave me a list of nearly $7K in repairs it needed. I decided that after already spending a few grand on just buying the vehicle I wasn't willing to walk away and try my luck at something else. I decided that I would fix everything I could myself to reduce that cost and by the time I am done it will be good for years. Hopefully! I'm hoping to have all the work completed in the next couple months. Here is a list of the items I have replaced and a list of the items I'm going to replace:
Already Done:
Upper and Lower Control arms
Inner and outer tie rods
All front and rear Calipers
Front and rear sway bar bushings
New winter Tires (Bridgestone Winterforce 2)
Front Bumper
Upcoming items:
Rear Leaf Srpings
Front and rear Shocks
HP power steering hose
Rad flush (possibly new LIM gasket, and Radiator)
Lower engine seal
Timing gear and Chain ( Figure if I'm getting the engine front opened up I might as well)
Oil lines to the filter
Door pins
Headlights (Housing and HID), Fog/Bumper lights, Tailights
New Grill, chrome and emblem
New Fender flare and bumper flare pieces
Reupholster the interior. Probably black leather
Bluetooth DIN, Speakers, and a nice powerful single 10' sub and amp.
Repair the couple rust spots and dents.
Repowdercoat the spare tire holder (although I am thinking about switching the spare to a roof rack or interior mount)
Plastidip the entire exterior with Pearl Silver or Pearl blue
Full undercoating
Bigger rims, probably some 18-20" KMC with a normal sized tire. I don't want extra height with a lift or big tires.
Here are some pics of what I am starting off with and the progress so far: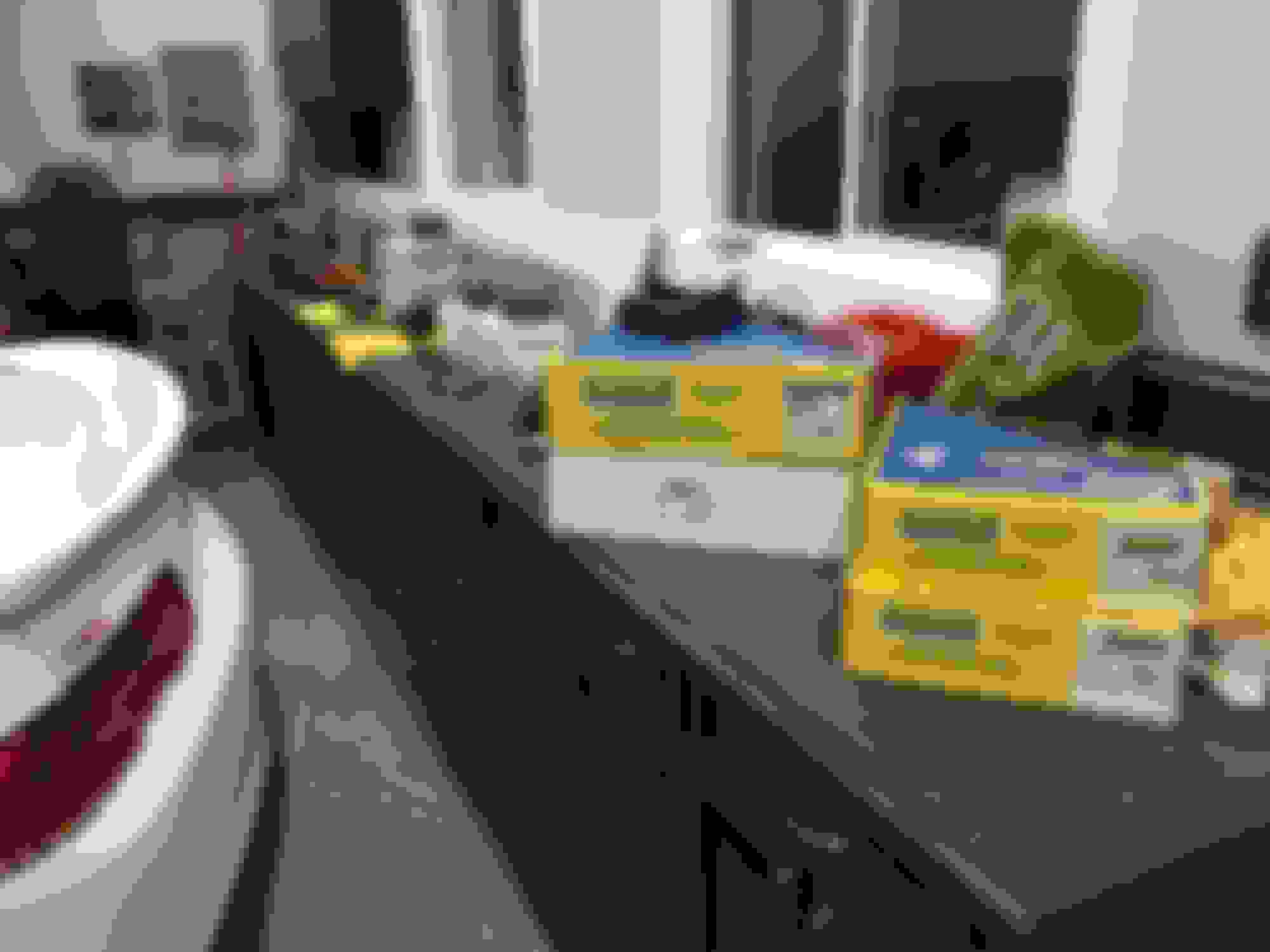 12-26-2017, 04:03 AM
---