97 Detroit Diesel Blazer Build
02-27-2011, 10:32 PM
Join Date: Feb 2011
Posts: 25
97 Detroit Diesel Blazer Build
---
Hi Im recently new here. A year ago my mother moved out of state leaving me with a rod knocking 97 2 door blazer that she had as far back as when I was 14. A while back I picked up a Detroit 353 out of a Gama Goat. I am in the beginning stages and will update this thread as it comes together. For those who don't know a detroit 353 stands for 3 cyls @ 53 ci per cylinder (2.6L) and it is a 2 stroke motor. This motor is rated @ 110 hp and 265 ft lbs. Latter I will be adding bigger injectors and a turbo to bump the power a tiny bit. The truck currently has a 4l60E with a NP233 and a 3.73 posi rear spinning 31" tires. It also has a 3" body lift which will be a plus when your trying to fit a monster motor under the hood. So far I have started tearing down the 4.3, taking measurements, and tracking down parts. The plan for the drive train is a GM Muncie SM465 4 speed with a np205 case and possibly an advanced adapters ranger torque splitter auxiliary transmission sandwiched between the Muncie and the bell. Here is a few pics and a video of the motor running. The aluminum flange shown is the blower flange that I cut out on a CNC.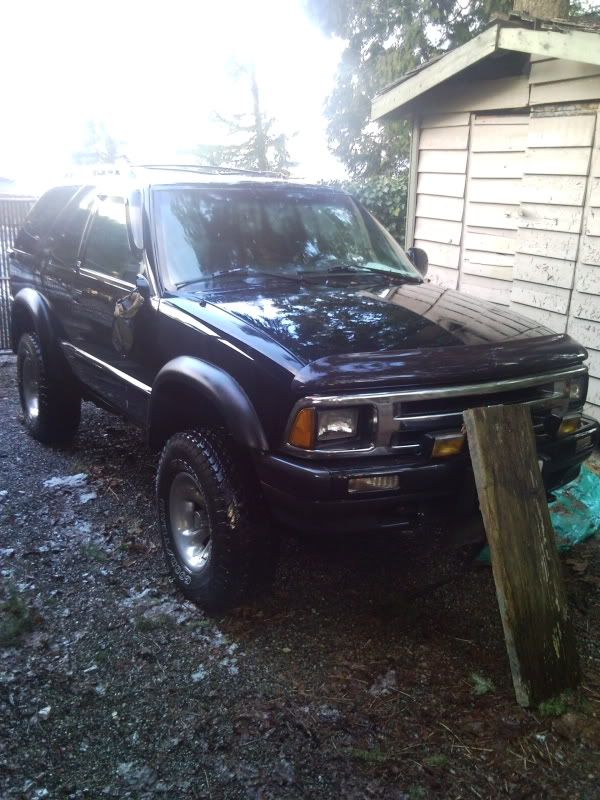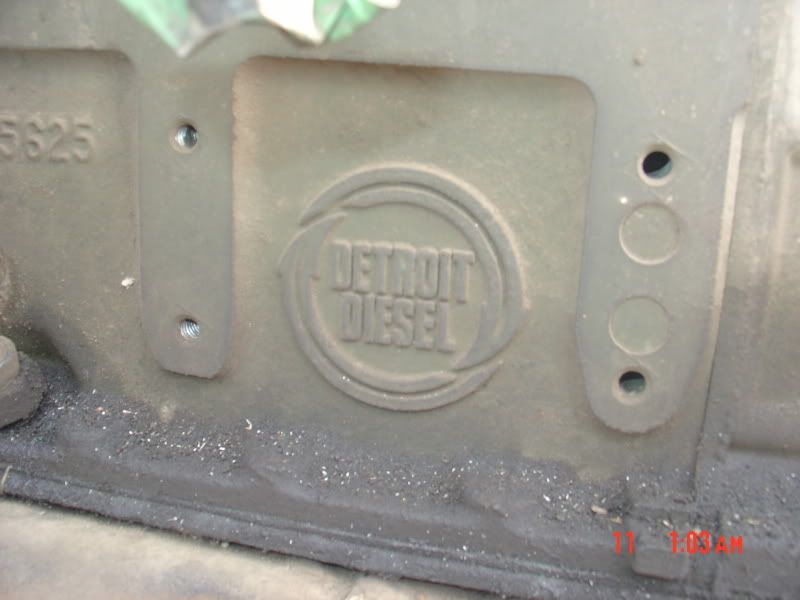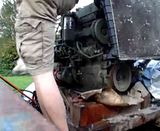 ---
Last edited by boostedretard; 02-27-2011 at

10:35 PM

.
03-05-2011, 07:43 PM
Join Date: Feb 2011
Posts: 25
---
Just a little progress to start the build. The motor is ready to be pulled just need to yank the picker out of storage. I found the rod laying on the skidplate. I also did some practice aluminum tig welds. I have been tig welding steel for a few years but just got into aluminum. I need to get my skill level up so I can build some of the custom parts needed for this build.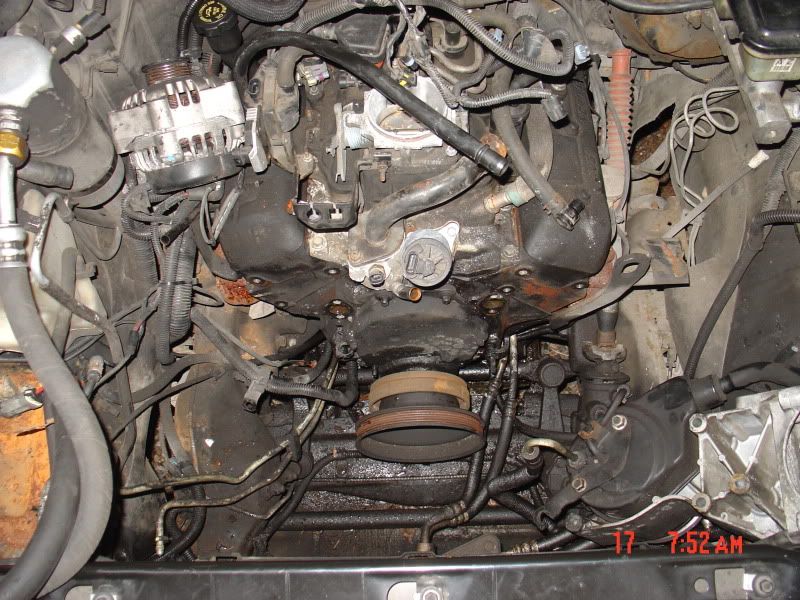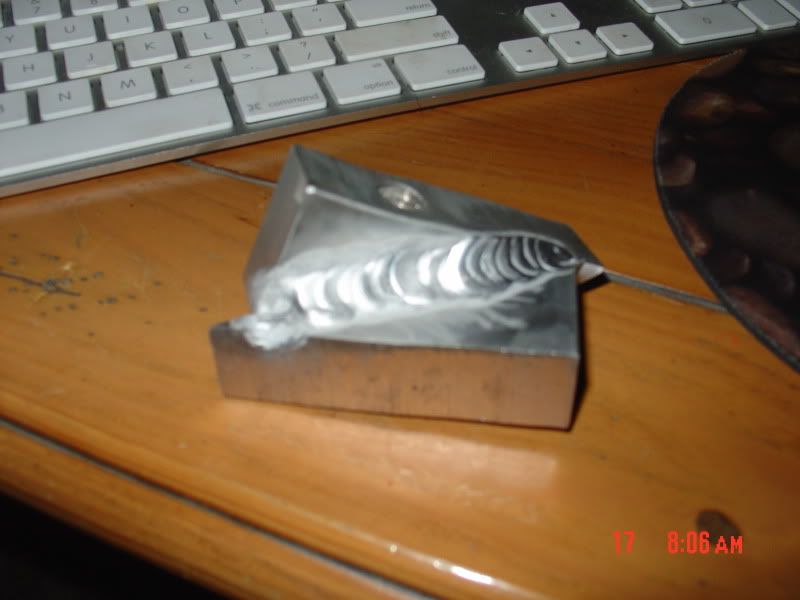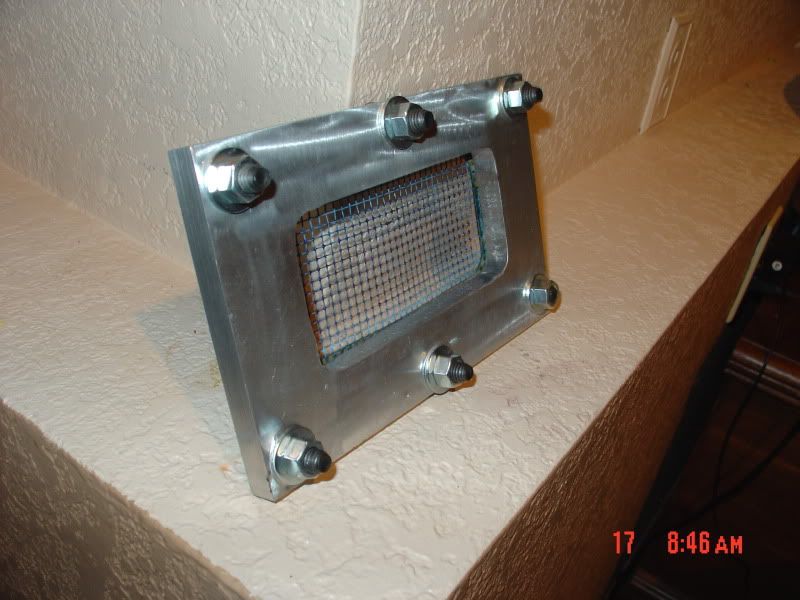 ---
Last edited by boostedretard; 03-05-2011 at

07:54 PM

.
03-06-2011, 01:33 PM
---
Have you run the numbers for your gear ratios yet? Generally detroits are governed to approx 2150 rpm without major modification. They have oodles of low end torque but very restricted when it comes to RPM. I did just some quick math....running the 31's through a 4 speed with no overdrive, you need approx 2400 rpm to make 60 mph. Not trying to rain on your parade...Just want to make sure you crunched numbers. If you have, What sort of road speeds vs. Engine Rpm are you looking at? Good luck! Its gonna sound sweet going down the road!
03-06-2011, 03:03 PM
Join Date: Feb 2011
Posts: 25
---
I havent completely ran thru the gear calculations yet. Another reason on why i havent bought a trans for the motor yet. The 353 I have is limited to 2800 rpm. Most say the cruising rpm "sweet spot" for these motors is 1600-1800. That puts the motor in its effeciency range. The turbo versions of the inline 53 series detroits are limited to 2500 rpm. the 2170 rev limit you are talking about applies to the 71/92 series motors which have significantly higher displacements and longer strokes.
---
Last edited by boostedretard; 03-06-2011 at

03:06 PM

.