My '91 S-10 Blazer Project
01-01-2012, 11:33 AM
Join Date: Feb 2011
Posts: 28
My '91 S-10 Blazer Project
---
Here's a little project I'm working on.
All the work/mods to date: (that i can remember)
4.3 rebulit
700r rebuilt
headers/custom exhaust
throttle body spacer
undercoated/rockers bedlined
electric puller fan (tranny cooler pusher fan coming soon)
3" body lift with shackle drop
33x1250x15 wrangler duratracs
2" wheel spacers (to keep tires from rubbing frame and to give it wider stance-had to trim fenders a little)
new paint job
studs for custom roof rack (in the works)
vinyl floor
various new parts (alternator, a/c compressor, map sensor, lifters,...)
numerous gauges (triple gauge set up in the a pillar, vacuum gauge, trans temp gauge, tach)
jc whitney grille guard (ordered lights for it yesterday)
remote start, keyless entry, alarm
E3 plugs, MSD 8.5mm wires, MSD coil and cap, have MSD ignition (to be installed)
rough country 9000 series shocks and steering damper
Sony headunit and new speakers, amp and sub
I'm leaning on setting it up as an expedition style truck because i think they're awesome, but for now it's my daily driver and i'm happy with it
Tried adding pictures to this thread and it gave me "Post rejected because of a score of: 44 Rejection set to: 30." I must be doing something wrong...
01-01-2012, 11:40 AM
---
the post rejection thing may be a bug.

Sounds like a awesome build,but id change out those e3 plugs. Unless it runs really well. These blazers like ac delco coppers,or ngk v powers..

Do the quarter mod. remove the fuel regulator and lay a quarter under the spring. it'll bump fuel pressure up a tad. i noticed a difference when i did it to mine. also grab a dremel and cut off the lips around the inlets of the throttle body. it'll improve airflow in the upper rpms.
01-22-2012, 06:19 PM
Join Date: Feb 2011
Posts: 28
---
Thanks guys. Steering is no problem. The tires rub a little only when its at full lock and going over a bump. Easy fix, just looking to get some flares to cut the wheel wells to. Remote starts on the older style blazers are simple to install. The module wires are the same colors in the steering column. I'll snap a picture next time I'm back under the dash. Gio I'll get you a picture of that a-pillar pod tonight. I got it from LMC and I think was like $60 if I remember right... BTW I ordered the euro style H4 bulbs you put on your truck, I love them!
Anyway today I painted the core support and put in some LED turn signal bulbs. Still so much more I want to do...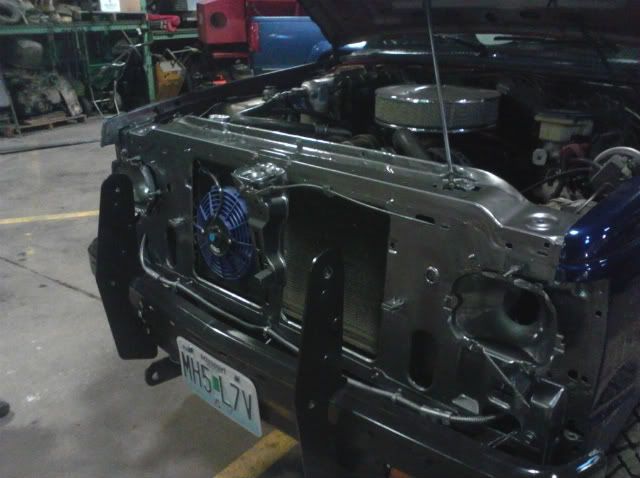 Before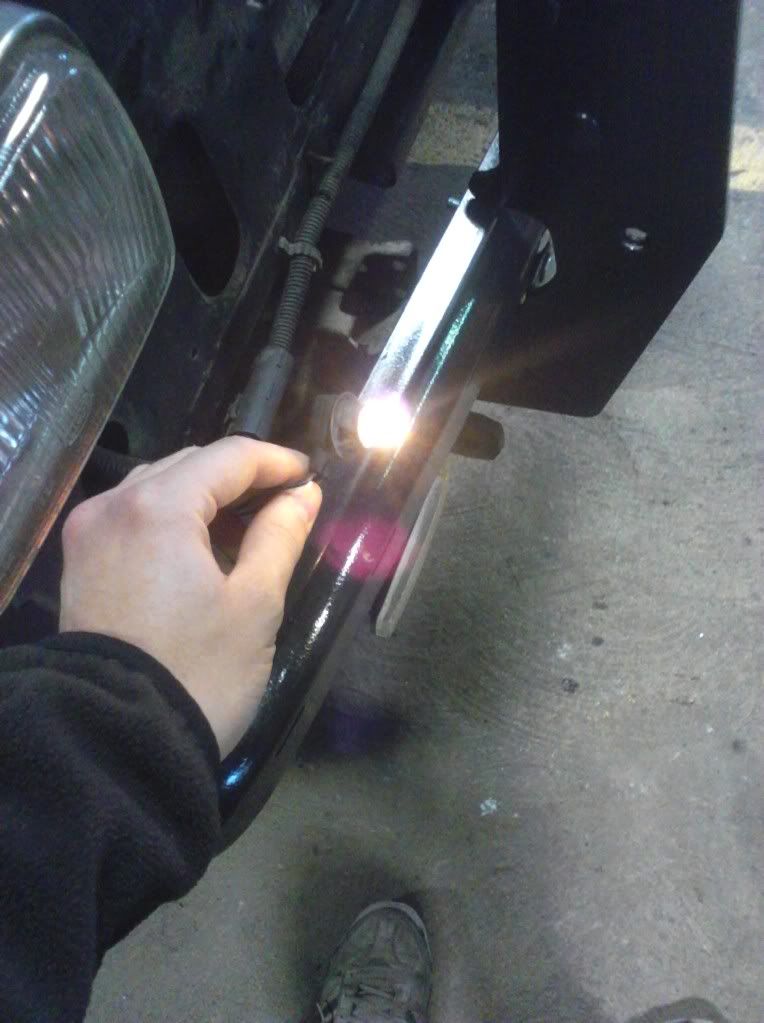 After