My small 96 Blazer build
12-16-2011, 01:36 PM
My small 96 Blazer build
---
So I have alot of add ons coming up so I figured I would start a build thread to show them all off. Up until today I had tinted my windows, put on 31x10.5 BFG's on 15x8 4.5bs rockcrawlers, a decent amount of fender trimming and removed the front valance for clearance.
My 4x4 had stopped working so I decided it was time to make a posi lock system for it. I won't make an entire how to thread but I did take pics along the way and will answer any questions I can. After reading a few threads on here and other forums this is what I was able to come up with. All together I have about $45 in this project. I'm very happy with the install and even happier that I won't have to worry about my 4x4 not working cause of some stupid little hose.
These are the parts I used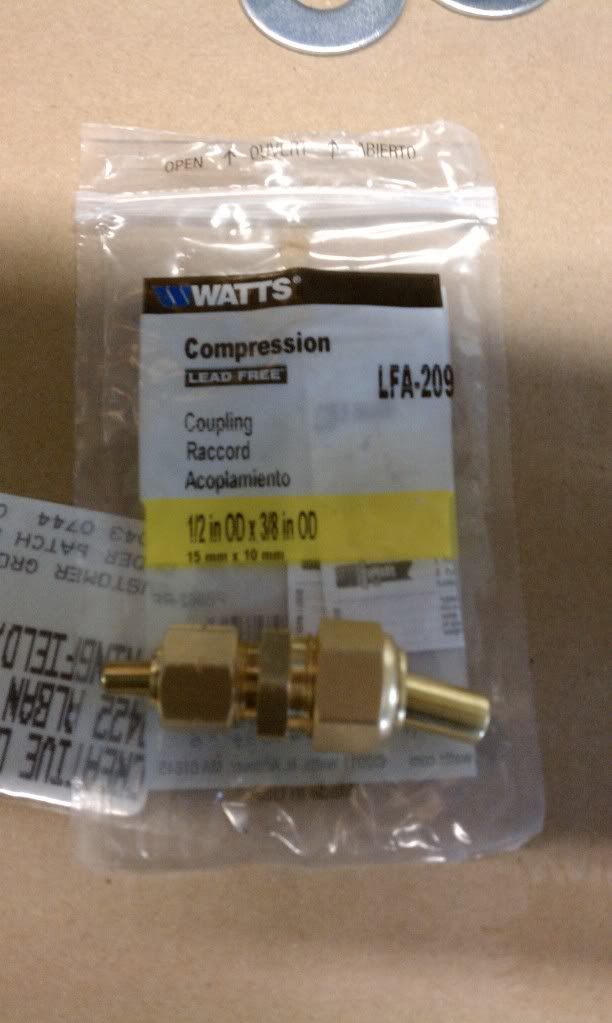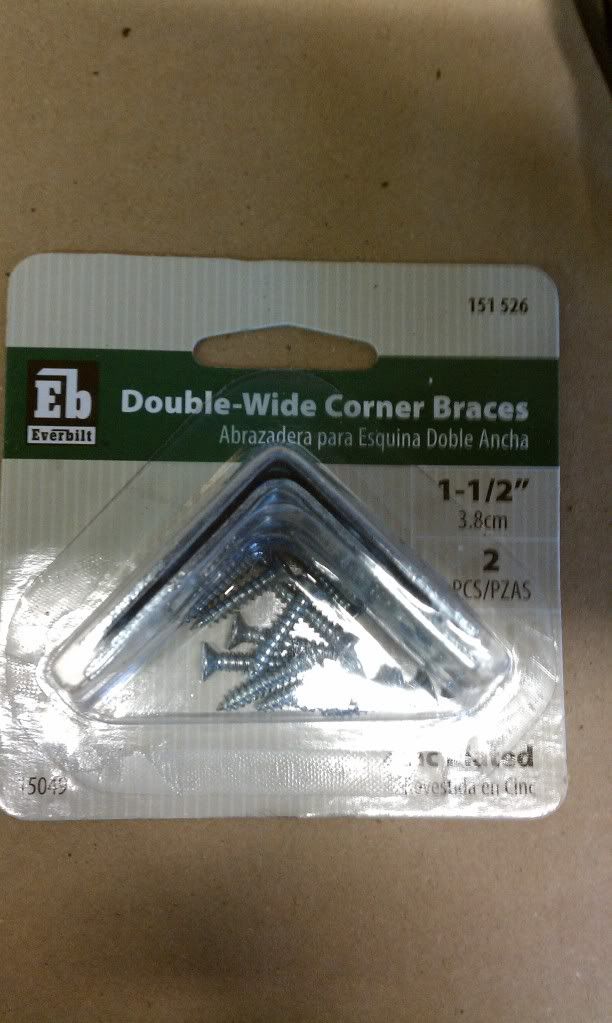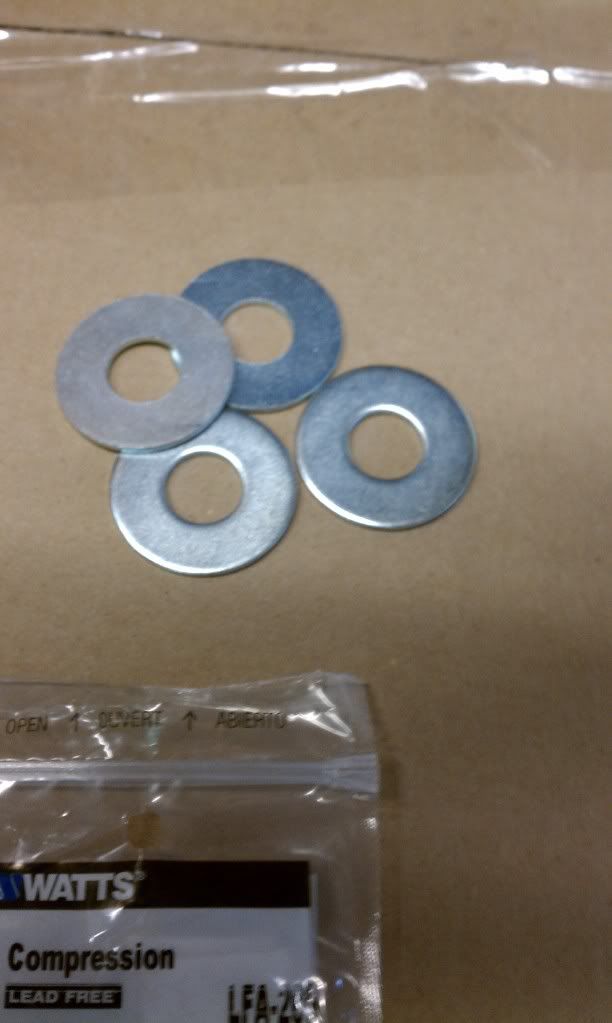 I ordered this locking cable
Heavy-Duty T-Handle Locking Cables - 10 Feet*-*Buyers*RO9D3.5X10
because its heavy duty and blends in well rather than the silver cables I have seen. It was $24 shipped to my door and I ordered it on Thursday and it arrived on Saturday.
Here are a few photos of the process I used I'm not going to comment on all of them but if you have questions feel free to ask.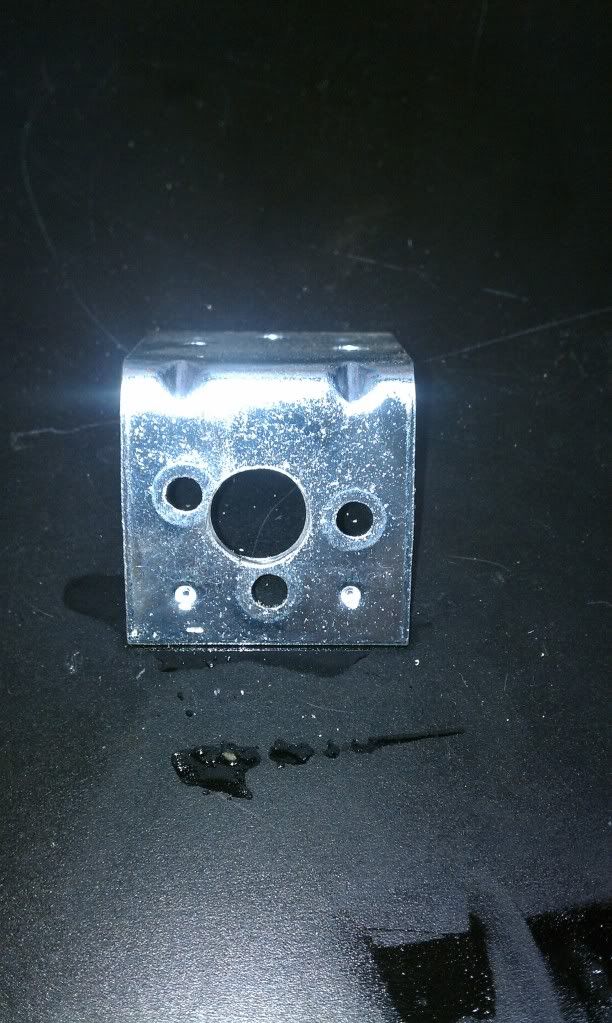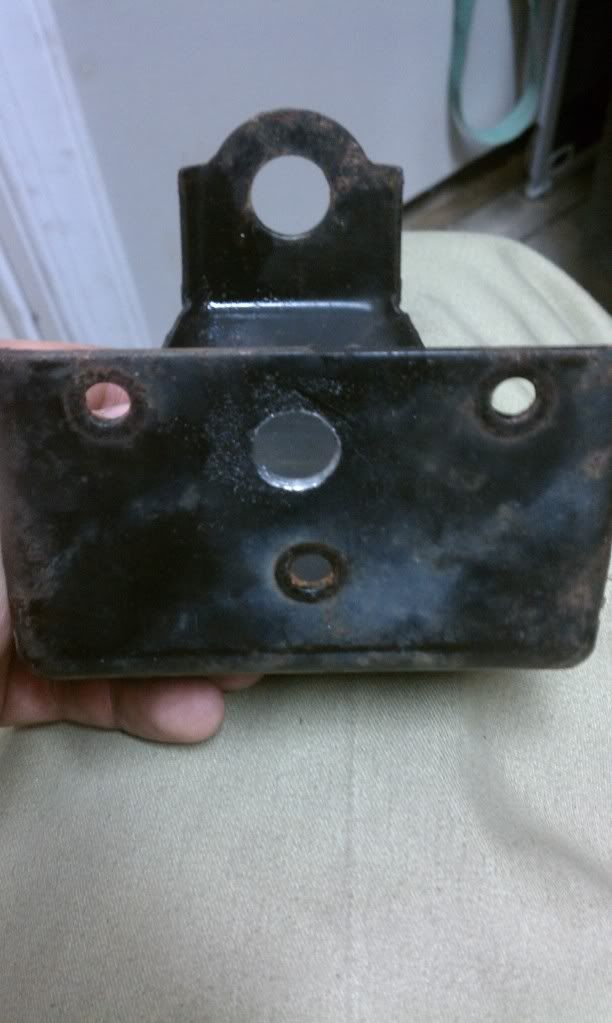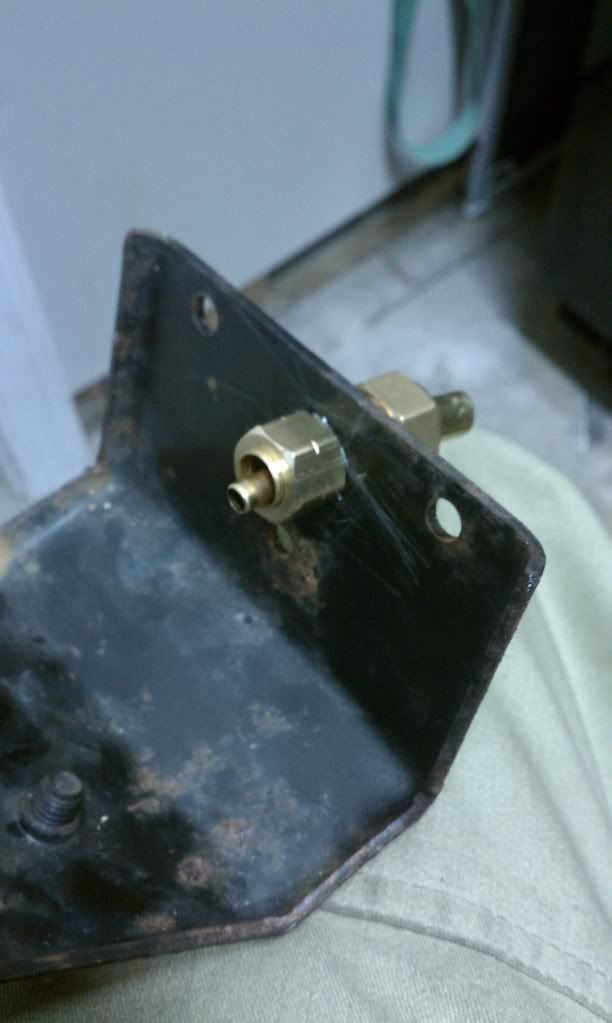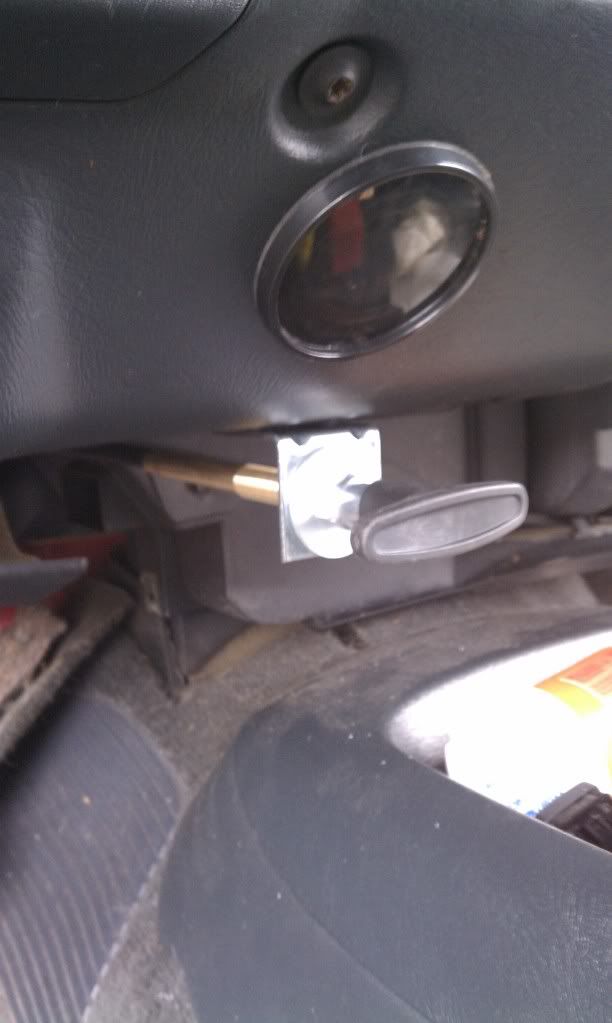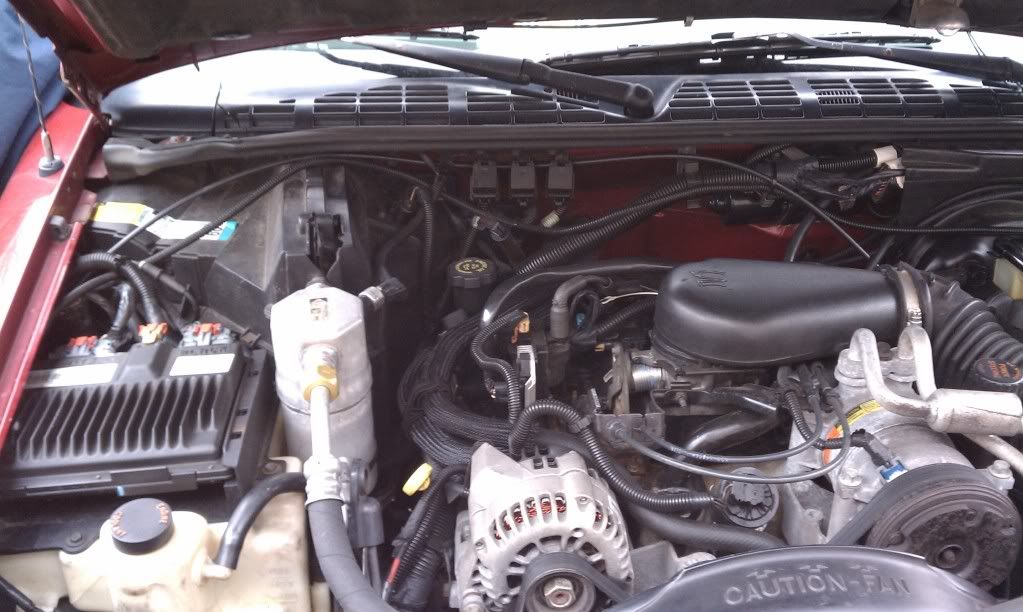 The install took about 2 hours start to finish and it works perfectly.
Next to come is Surco roof rack, and bedliner the rockers and bumpers.
12-20-2011, 03:37 PM
Todays progress
---
Today I replaced my door hinge bushings on the drivers door and replaced the front passenger wheel hub. I'm suprised I made it as long as I did on that bearing it had almost a 1/4in of play in it. I also finally installed some aftermarket black lug nuts instead of the factory ones it looks way better. I then took it on a short trail that is directly behind my shop. Its pretty nice to look out my shop door and see a trail head. Nothing to extreme but a small stream crossing with some pretty steep approach angles, some mud, and a few downed trees to cross. Its probably a mile long. Here are a few photos just wanted to test out the posi-lock I installed which works flawlessly.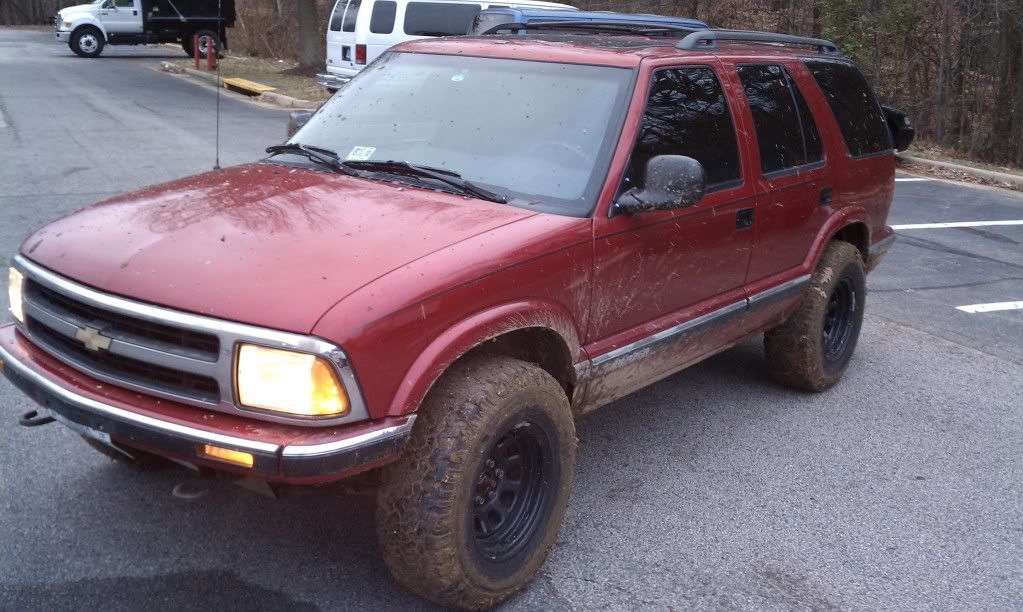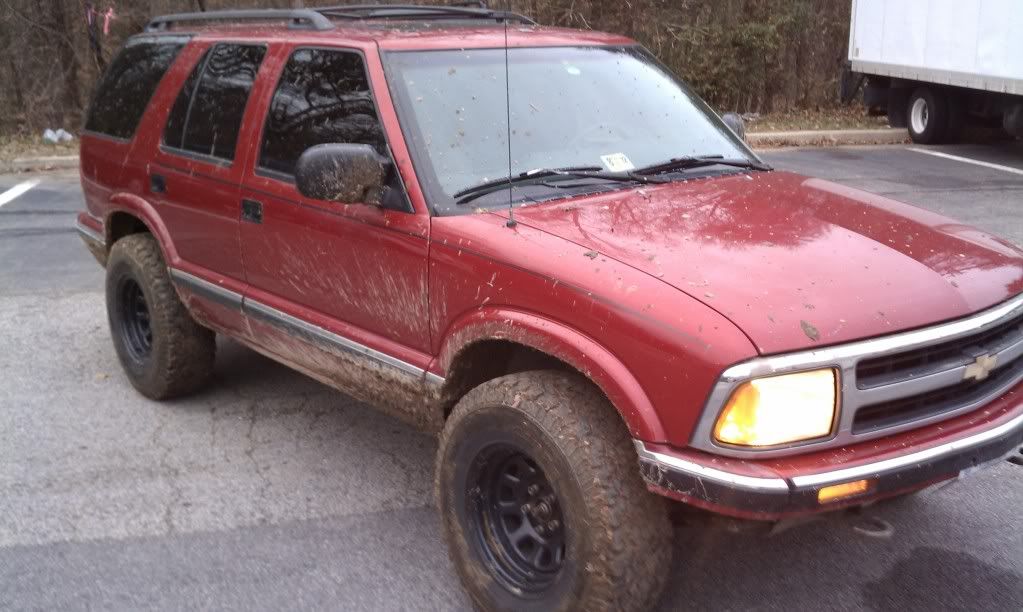 12-21-2011, 11:52 AM
---
Looks good. My only concern with the posi lock setup you have would be any dirt/water getting in the compression fitting and locking the cable up. Otherwise it looks to be pretty ingenious, and of course if it works then the rest doesn't matter, lol
12-21-2011, 01:32 PM
---
Thanks guys! TheRandom1 I was a bit concerned about that as well but the compression fitting is really honeslty not very tight around the cable (hence the extra clamp) its more there as a way to hold everything inline and make sure there are no sharp edges to damage the cable. And with it being under the battery tray and all I think I should be ok. One thing that I forgot to mention and is not listed on the website for the cable is that it has a thick plastic coating inside the outer cable to ensure that won't rust and prevent it from sliding properly. I will keep you informed if I have any issues with it though. Also I should mention my roof rack was delivered yesterday. I can't have it till xmas tho
Its a gift from my father in law.
12-21-2011, 04:11 PM
---
I'm pretty much clueless as to what you did to make it posi, I probably just read thru it to fast. I know you said you wouldn't give details, but I'd love to read about it if you change your mind. Nice looking blaze btw!
12-21-2011, 04:32 PM
---
Lol no worries FsTFwRd! It's not actually posi for the rear axle is posi as in short for positive. Basically it's a way to take the fault prone vacuum systems out of your 4x4 system and make it a manual lock. The cable I installed pulls the same as the vacuum system would to engage the fork to engage the gears in the transfer case to ensure that when I need 4x4 it's there
if you google it other people have done it as well this was just what I came up fire my setup and I would be happy to answer questions or give some more detail on how I did it just let me know.
Rex