trying to decide what to do with this...
12-01-2011, 06:59 AM
Join Date: Dec 2011
Posts: 5
trying to decide what to do with this...
---
picked up a 86 blazer yesterday that has had a 3.4 transplanted into it. The engine came out of a wrecked 94 camaro with 40K miles on it. The previous owner put the camaro engine it in (converted to TBI) and had the 4WD tranny rebuilt.
Apparently after he drove the truck for a bit the tranny started slipping in overdrive, and he parked it. By the time he got around to thinking about it again, the rebuild was out of warranty, and he didn't have the heart to do anything with it. That was 9 years ago.
Here's the condition the day I picked it up.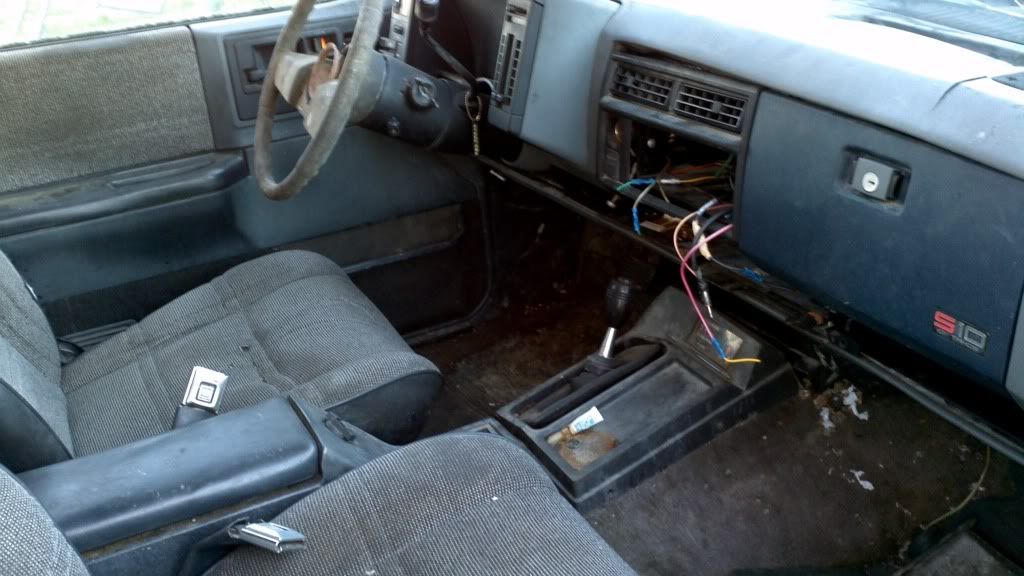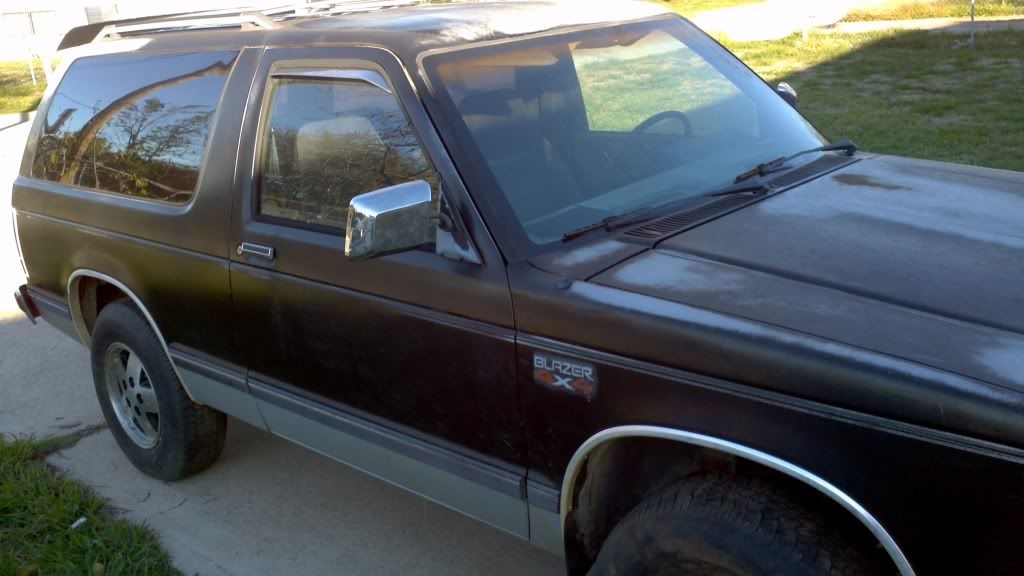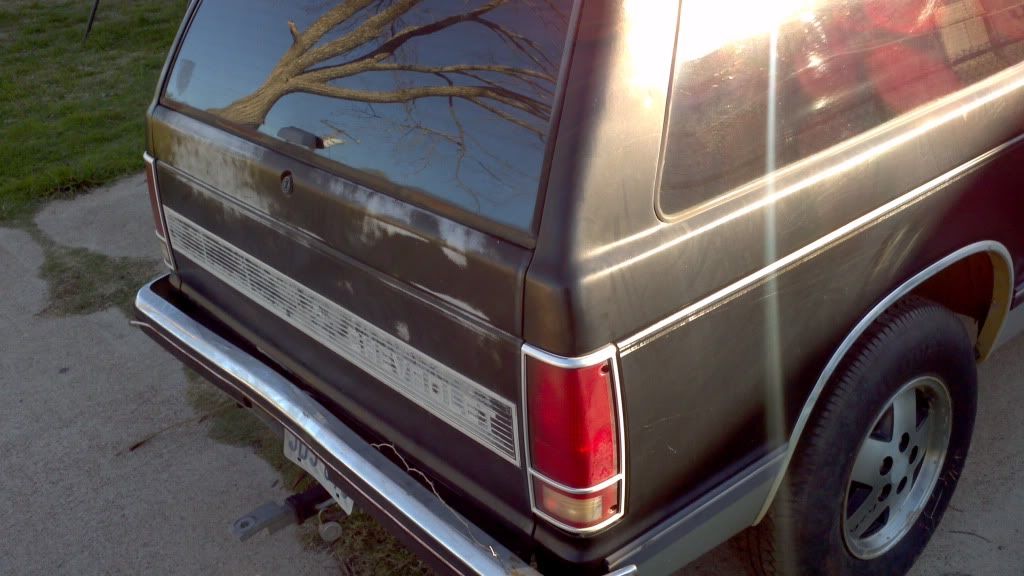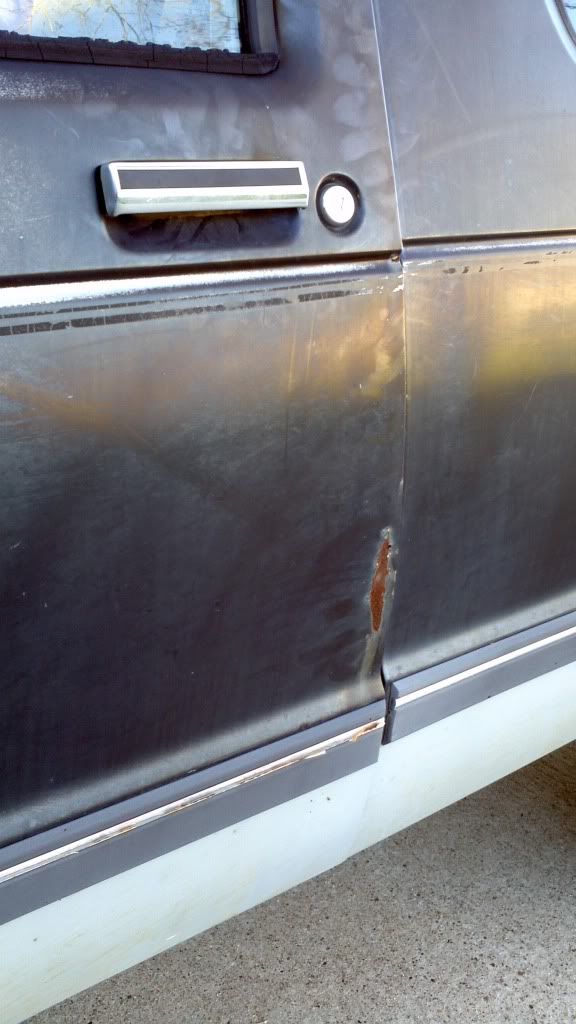 I got the whole truck to transplant the engine into my 89 camaro that has a V6, knowing the low mileage 3.4 would be an upgrade in HP and torque. After getting the truck, now I'm tempted to save the truck and not scrap it.
the body is good, with only one rust spot on the drivers side door, not even big enough to see in the picture. It's sat for 9 years, so I know I'll have to drain the tank and get a new battery before I attempt to start it
Here's my question... I see running blazers going for less than $2000 on CL all the time. It is worth fixing the 4wd tranny on this thing, even if that's the only thing that needs fixing? Seems to me just the transmission could cost as much as the whole truck is worth.
If I pull the engine for my other car, does a clean shell (with the title) have any value, or should I just plan on dragging it down to the metal recyclers and scrapping it?
third option... pull the engine and the front clip, save every good part I can off the truck, and wait for another truck with a knocking engine or front end damage to come up on CL. (maybe even a pickup)
4th option... convert this thing to 2WD, which might save the cost of fixing the 4wd tranny. assuming the engine is still good after all these years.
please advise
12-02-2011, 10:16 AM
---
Its definatly in grood shape , I would check your local scrap yard for a blazer that has been crashed and see what you can get a used transmision for . I have good 4l60e that I bought from garys u pull it and its worked great . If you lived closer I would let you have it for free because I'm putting a different engine (v8) and tranmsission in my blazer . But then again I don't think your truck has the 4l60e , but if you can use it and find a away to get it your welcome to it . But yea I would try to fix it back up , even for just a winter beater .
12-02-2011, 10:27 AM
---
May i ask what you have in it so far?

You cant do a legit 2wd swap as the frame is different(cant use control arms off a 2wd,and ball joints are flipped a different angle.) you can pull the front diff,axles(put the outter ends back in the hub or the bearings will die). Plus you cant use a 2wd transmission unless you can put together a 2pc driveshaft since the torsion bar crossmembers in the way of the stock 1 pc shaft with a 2wd trans.



If i was you,id save the front,rear diff,engine,tcase,anything worth value and scrap the rest. Then sale the engine,tcase,etc for profit and buy another blazer. I see them here with the 4.3 all the time for $500.
12-02-2011, 04:44 PM
Join Date: Dec 2011
Posts: 5
---
Thanks. It was actually given to me for free, but I had to pay a friend to go get it on a trailer. The idea was to use the 3.4 in my camaro, but the longer I stare at it in my driveway, i'm so tempted to do more with it. If I was going to buy, drive, or restore a blazer, it would be a 2wd, not 4.


What kind of transmission did they use with the 4wd 2.8? I could check craigslist to see what's out there
12-02-2011, 05:41 PM
Join Date: Dec 2011
Posts: 5
---
oh.. one more thing...

the current camaro engine runs perfect. literally I doubt it ran any better when it was brand new, so there's no hurry to use it. the 3.4 is a nice upgrade for the 2.8 (as the blazer community is well aware of) s oif I found a 2.8 blazer that needed a block, I could always use this engine for that project
12-02-2011, 05:58 PM
---
Shoulda done a Z28 conversion to that car and put a TPI 350 in it
Sorry I'm in small block mode today.
Speaking of small blocks I wanna put a supercharged 400sb in my blazer.....but that'll never happen.
/rant
Thread
Thread Starter
Forum
Replies
Last Post
2nd Gen S-series (1995-2005) Tech