NEW Turtle Wax ICE!!
04-25-2006, 09:58 PM
NEW Turtle Wax ICE!!
---
I was recently approached to do a free review of the NEW Turtle Wax ICE line: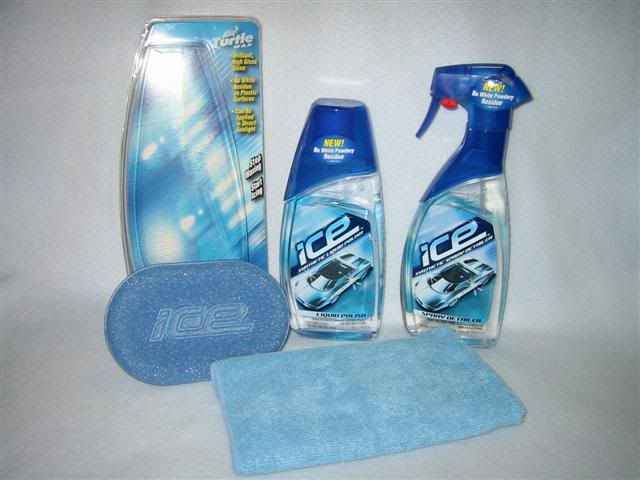 First impressions of the product:
I must say, I was impressed that the ICE polish included everything necessary to use the product. Most other products do not include anything, and a few will include a foam applicator. The microfiber cloth was of the same quality as the rest of my microfibers I had previously purchased over 3 years ago.
As the directions state, the vehicle must be clean prior to application of the product. Your cleaning regiment will determine the quality of the results.
Alittle bit of information about my paint on my car. It is by no means perfect. The hood was freshly repainted, but not a good job (don't ask). When they buffed up the hood, they put scratches in the fenders and bumper (pissed me off).
Application & Removal:
The application of ICE went VERY easily. It went on very nice and smooth. Covered very well with very little amount of product.
Upon the removal, I noticed blotches in the finish. I attribute this mainly to the muggy, cold, and sunless conditions I was working in and will apply another coat on the next sunny day. Until then, my car is staying in the garage.
I would also like to note that the detailing spray took away the blotches just fine. This is nothing that I would worry about because I have had similar experiences with other products in the same conditions.
I spent more time washing the car than I did applying the polish. Depending on how dirty your vehicle is, the entire process could be as fast as 30 minutes. Not to mention the fact that you do not have to worry about getting ICE on your trim or windows. Even after purposefully leaving the little swipes of ICE product on my windows (that happened when applying it to the window frames) over night, you could only tell that they were there when looking at the window with a crisp reflection. And the extra product was easily removed.
Results:
The results speak for themselves. I am very pleased with the end results of this product.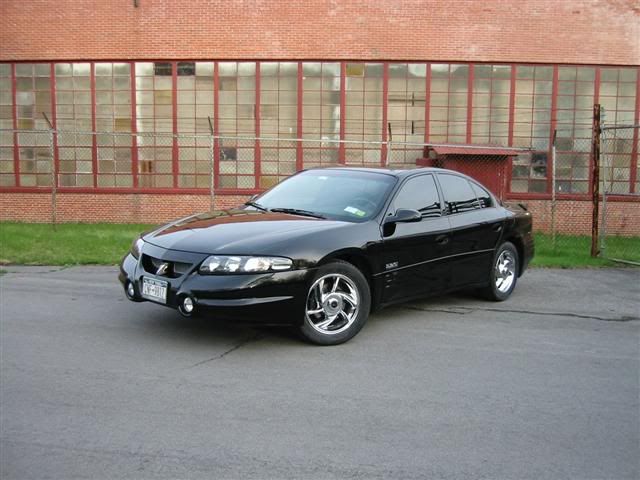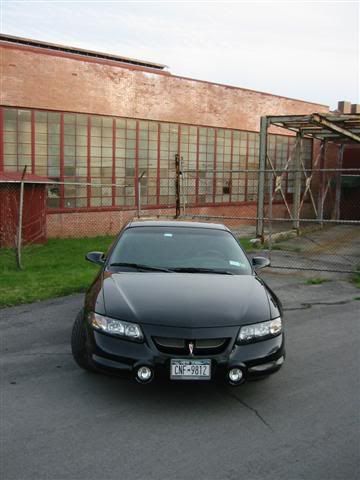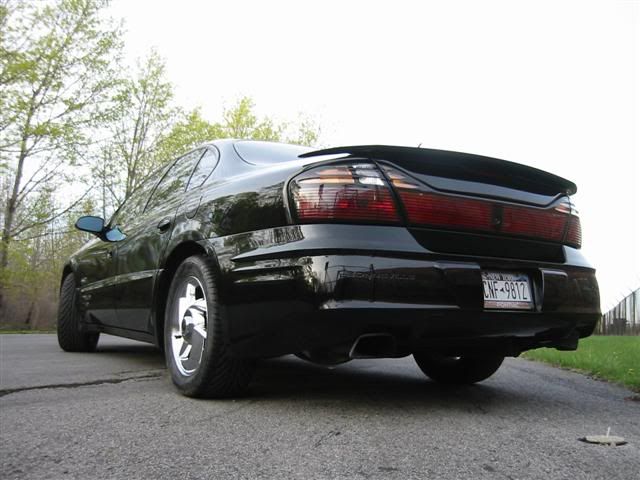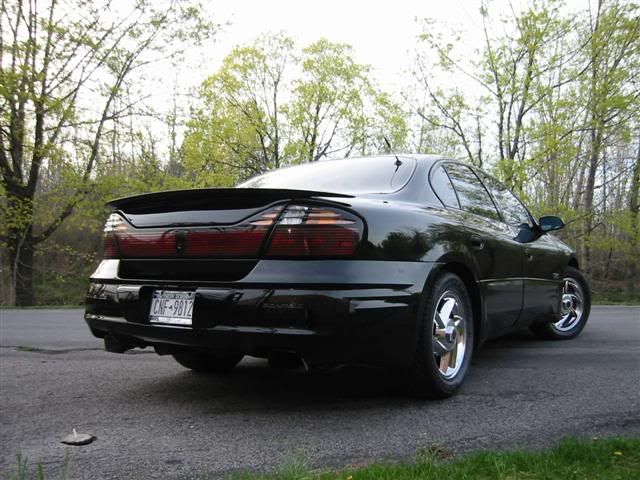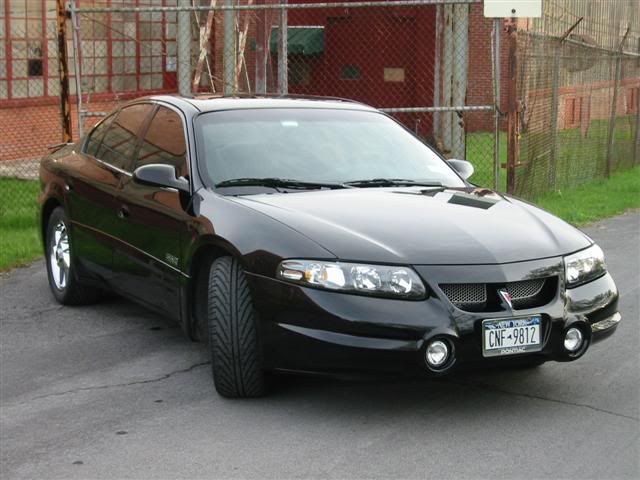 Final Thoughts:
I have to say that I am impressed with this product. But it should not be considered a do all product. It did very little to cover up the light swirl marks already in my paint like most hard shell waxes. A good clay bar before application probably would have done wonders, but a scratch/swirl remover this is not. As a LSP (last step product), it does a very fine job. Not to mention the ease of application and removal.
I will be reporting back with how well it holds up after I have applied a second coat and let it bake in the sun for a bit.
Please excuse my tires. They are brand new and I am having some difficulty removing the protective coating on them.
04-26-2006, 02:35 AM
Join Date: Dec 2005
Posts: 1,539
RE: NEW Turtle Wax ICE!!
---
Nice job on the car Kyle. I have been using the "wax as you dry." (when it's on sale.) I use a sheepskin cloth to wipe it down.
I received a green bottle of Turtle waxes' brand one step polish this past X mas. After I go through that, I may try the "ice."
04-26-2006, 09:40 AM
Join Date: Mar 2005
Location: Redbridge, but I now live in the 'shwa
Posts: 3,070
RE: NEW Turtle Wax ICE!!
---
*whistle* nice job!

What is the price like? I wonder if I can get it in Canada yet...
04-26-2006, 09:52 AM
RE: NEW Turtle Wax ICE!!
---
Yup, knew I missed something. Saw it at Walmart for $17.99 for the 16oz polish and around $9 for the 16oz spray detailer (can't remember exactly). Do not know if it's in Canada yet.

One thing I will say is that these bottles will last forever with the amount that you use. The spray detailer wasn't as nice as the other product I have in my wash crate, but it did work well. For the ease of use, I would just use the polish. I will be applying another coat shortly (probably this afternoon). If I have good lighting, I'll snap some more pictures as well.
04-26-2006, 12:50 PM
RE: NEW Turtle Wax ICE!!
---
wow nice!!! I'll have to pick some of that up and give it a shot! This coming Saturday I'm going to do a massive cleaning on that truck. They detailed it a bit before I got it but they didnt do under the hood and it looks like I'm driving around with an entire beach under that hood! its just nasty. I'm going to just use Simple Green and soak it down and try to get it all off. Once I do, I'll be able to keep up with it better. I'll have to wax the car as well... so looks like I'll have my weekend planned. lol!
04-26-2006, 12:55 PM
RE: NEW Turtle Wax ICE!!
---
Outstanding review... THANK YOU!!!
~Amanda
04-26-2006, 01:44 PM
Join Date: Nov 2005
Location:
Posts: 84
RE: NEW Turtle Wax ICE!!
---

This article appeared in the Toronto Star April 22, 2006:


No-buff wax left no one impressed
Apr. 22, 2006. 01:00 AM
ANDREW MEESON
PRODUCT SHELF


Anything that makes washing and waxing a vehicle easier is bound to attract attention from eager car owners.

Turtle Wax, one of the best-known brands of car cleaners and polishes, now sells Ice, billed as "the latest breakthrough in car care technology."

It's actually a slight variation on the tried and true liquid car wax. In this case, the liquid is clear instead of milky.

Ice comes with a sponge foam applicator and a small microfibre cloth. To apply it, you pour some onto the sponge, then wipe it all over the car, including the black and chrome trim areas. Then you wipe the thin film off with the cloth.

It's designed so that you don't need to buff the surface to give it a mirror-like shine — less elbow grease needed than regular wax. Unlike milky liquid wax, when you wipe Ice off the black and chrome trim, it's not supposed to leave a haze of any kind.

There's also a spray bottle of Ice available, so you can just spritz it on and do a quick buffing job on some detailing.

As a test, I washed a five-year-old grey car with Turtle Wax's Zip Wax Car Wash in a bucket of water. Then I polished one half of the car with Ice liquid and left the other half to dry as is.

The Ice certainly went on a lot easier than paste wax, and as advertised, it didn't leave a white film behind on the black trim. Wiping it off with the cloth was a snap, and even in bright sunlight, it didn't leave any streaking or haze.

The big difference came when you felt the car: The Ice side felt slightly oily compared with the Zip Wax side.

I asked several neighbours if they could tell which half had been done with a new polish. Out of six polled, none guessed right. Even though they had a 50-50 chance, all picked the Zip Wax side as being more polished.

It could be that grey doesn't show a deep lustre as well as, say, a black car might. But even so, there's the cost.

A 1.18 L jug of Zip Wax costs about $7. You're supposed to add 30 ml for each wash, giving you about 40 washes.

The Ice liquid comes in a 473 ml bottle and retails for about $12. To do half my car once, I used up about 30 ml. And you still have to wash the car first.

Only hours after I applied the Ice, the proverbial April showers started. Sad to say, the car looked like it had never been waxed.

Not even advanced car care technology can beat Mother Nature.

Where: Canadian Tire, PartSource, select automotive stores

How much: about $12

04-26-2006, 01:52 PM
RE: NEW Turtle Wax ICE!!
---
Hmm... Well, I can say that the difference between my fender without ice and the hood with ice was very different. I even did half of the hood with ice and left the other half as washed (was last waxed with Meguiar's NXT paste wax in November). The microfiber cloth would stay stuck to the washed only side while it slid off on the ice side. You could definitely feel the difference.

I have never used the Zip stuff...
04-26-2006, 05:44 PM
Join Date: Jan 2006
Location: Hampstead Maryland
Posts: 2,612
RE: NEW Turtle Wax ICE!!
---
NICE! Im gonna pick this up. Its been a good while since mines been waxxed lol. So like this is avalible now or do we have to wait?
04-29-2006, 07:07 PM
Join Date: Jan 2006
Location: Hampstead Maryland
Posts: 2,612
RE: NEW Turtle Wax ICE!!
---
Got some of this today! Gonna take my run at this stuff
Will post pics of how it looks on a blazer lol