o man
11-21-2006, 09:33 PM
Join Date: Oct 2006
Location:
Posts: 106
o man
---
today is not my day check this out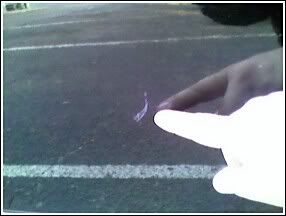 think it can be buff'd out?
and after i spent sunday washing and detailing everything man why cant people pay attention when they open there doors
what makes it worse is after that no longer than 1 hour later i hear a bad noise and then turn to see my trucks rearend shake not bad but i see it move and the car next to me hauls but i go and look and i see this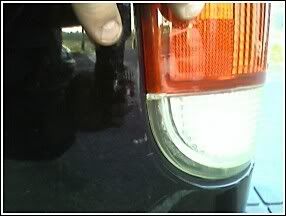 not my day and then i get home check my bank account and my g/f spent my money that i was going to buy my sub with grrr[:@]
o well tomorrow is another day do you think i can buff these out? or am i SoL
11-21-2006, 09:51 PM
RE: o man
---
Man that sucks! Some people are just 'tards... To drive away, what a freakin' moron!

I can't tell how bad those scratches are from the pictures... Best thing to do is to get some high grit sand paper and wet sand it, then polish it. Do it in short increments, but don't do it too much, you could got through the clear, then it would look like absolute crap...
11-21-2006, 11:03 PM
Join Date: Oct 2006
Location:
Posts: 106
RE: o man
---
11-21-2006, 11:45 PM
Join Date: Aug 2006
Posts: 37
RE: o man
---
if the scratch has gone threw the clear coat it cant be buffed out.

just look at it closely........ if it still has a shine to it then do what swart suggested and wet sand it abit...... use 1000grit and then buff
12-07-2006, 02:59 AM
Join Date: Jul 2006
Location: fort hood, texas
Posts: 65
RE: o man
---
dont feel bad dude i just got parking lot tagged on my drivers door 5 inches high by 2 3/4 inches wide....tell me this person didnt know they opened the door on my vehicle....im so pissed but luckily it will be visiting maaco this spring to get a refresher
Thread
Thread Starter
Forum
Replies
Last Post
2nd Gen S-series (1995-2005) Tech
2nd Gen S-series (1995-2005) Tech