Oxydized Glass - How to clean??
11-04-2009, 02:34 AM
Oxydized Glass - How to clean??
---
I cant get the water spots off the glass... Any tips??

Ive tried several different "glass cleaners" and no luck.. Same with Simple Green and CLR..
11-04-2009, 07:26 AM
---
I know this may sound odd, buttttttttt.. I bought a paste wax made esp for glass. I got it a few years ago and works outfreakin rageous... What you could also use if ya cant find that stuff ,pick up sum Mcquires Cleaner wax.. do small spots at a time... when i find my glass wax i`ll respond with the name of it..
11-04-2009, 09:05 AM
---
Did you try vinegar and water? or try this...
Here's something shown to me by an Auto detail guy, He's been in the Business for 20 years that I know of so I was interested in his advice on clean windshields. Get some Steel wool, # 0000, or super fine, and pick up some Automotive Cleaner-wax. Take a piece of the Steel wool and put a generous amount of the cleaner on it AND the Windshield, now VERY GENTLY use a swirl or circular motion and "polish" your windows, after you do an area you just buff it out like you would a cars painted surface. Take your time and do small sections at a time, I generally do mine in 1/4's. After you have buffed your windshield clean, use some Rain-X and give it a coating. You'll be amazed at how clean it comes out, and the Rain-X not only helps with water but also bird droppings, tree sap, etc. I know this sounds like an invitation for tons of scratches and I was skeptical until I watched this guy do it on a customers car. I've been doing this with my windshield for at least 10 years now, and not a single scratch. Hope this helps.
11-04-2009, 04:05 PM
Banned for childishly attempting to delete all his posts
Join Date: Sep 2008
Posts: 283
---
you need 3 things,

1). clear coat buffing compound
2). paper towels
3). about 10 minutes of your time
11-04-2009, 07:28 PM
---
I went along similar line to what LuvMyTJ said. Except I used #000 steel wool and some plain old turtle wax. It takes a little while, but the results are amazing. Here is some before and after pics that I took of my rear windows.
BEFORE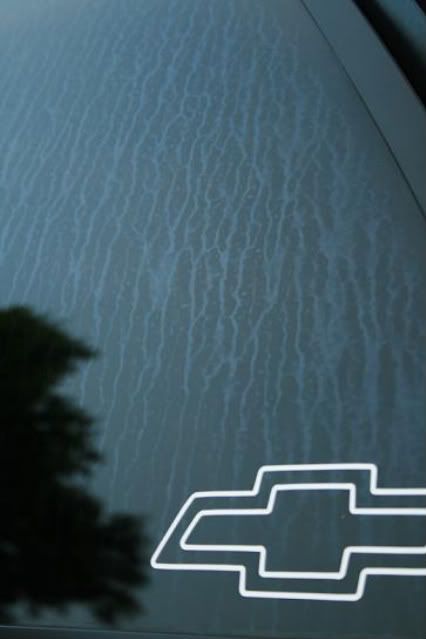 AFTER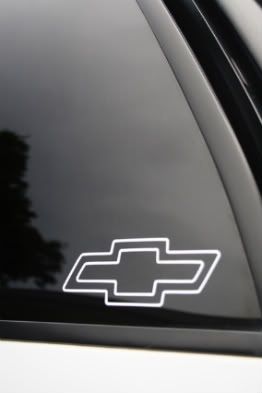 All I did was rub a thin layer of wax on the window and then buffed it off with the steel wool. Then after you are done clean it with a good window cleaner. I recommend "Stoner's Invisible Glass" and then treat with RainX. At first I was skeptical taking steel wool to my windows, but as you can see from the results I got; It DOES work.
11-05-2009, 02:43 PM
Banned for childishly attempting to delete all his posts
Join Date: Sep 2008
Posts: 283
---
very nice, that looks like it works pretty well.
11-05-2009, 09:11 PM
---
it almost looks like something in the soap you guys use... Just the way it ran, I can honestly say I've never had that happen... I just have a pitted windshield from the original owner sniffing tail pipe on the highway.
12-04-2009, 11:18 PM
Join Date: Dec 2009
Posts: 18
---
Hard water leaves those mineral streaks. White vinegar with microfiber cloth or newspaper will get it off. It is all work no matter what you do. I try to hire someone else and then tell them how to do it. This works real well especiall since I cut my fingers off.
Thread
Thread Starter
Forum
Replies
Last Post
2nd Gen S-series (1995-2005) Tech