Efan mod
04-22-2017, 06:51 PM
Join Date: Nov 2016
Location: Ontario canada
Posts: 1,457
Efan mod
---
I just grabbed an electric fan from an intrepid with the factory plug. I was wondering if anyone could tell me where to splice the wires for beat results of the double fan? I have been searching but I can't remember where I've seen it.
11-01-2017, 08:36 PM
---
Most common practice is to wire the second fan onto the A/C clutch for extra flow through the condenser when you have the a/c on, and control the first either manually with a toggle or with a coolant sensor/radiator probe. And you could have a manual override as well for the second if you want.
Using a relay, splice into the wire somewhere (your choice) leading into the a/c clutch pulley. That will be your switched 12v, and Id recommend getting your main 12v from the battery or the main fuse box terminal, or accessory terminal if youve added one.
With that said, I feel the BEST fit fan for our oem rads are the 16" fan from hyundai santa fe. Fits nicely within our shroud with little modification as well.
---
Last edited by John Brunton; 11-01-2017 at

08:40 PM

.
11-01-2017, 09:38 PM
---
Pics?
I have the Intrepid fan assembly on my 04 and it's damn near a perfect fit. Almost like it was designed to fit an S10 Blazer
I originally had mine wired just like you suggested; one fan speed triggered by a temp switch I put in the passenger side head, and the other triggered by the AC clutch. Worked great for a while, then I had issues with the temp switch going out (twice), then had a freon leak so the AC wouldn't kick on so that speed wouldn't work either, ended up hooking them to a 3 position switch that I could control from the cab that was either auto low speed (with ignition), full override off, or full override on both speeds. I let the motor in law borrow the Blazer for a while and wired both speeds to always be on with the ignition just as a fail-safe and haven't bothered putting it back, although with winter coming on us it's about time I do so; takes forever for the thing to heat up in the mornings with both speeds on lol.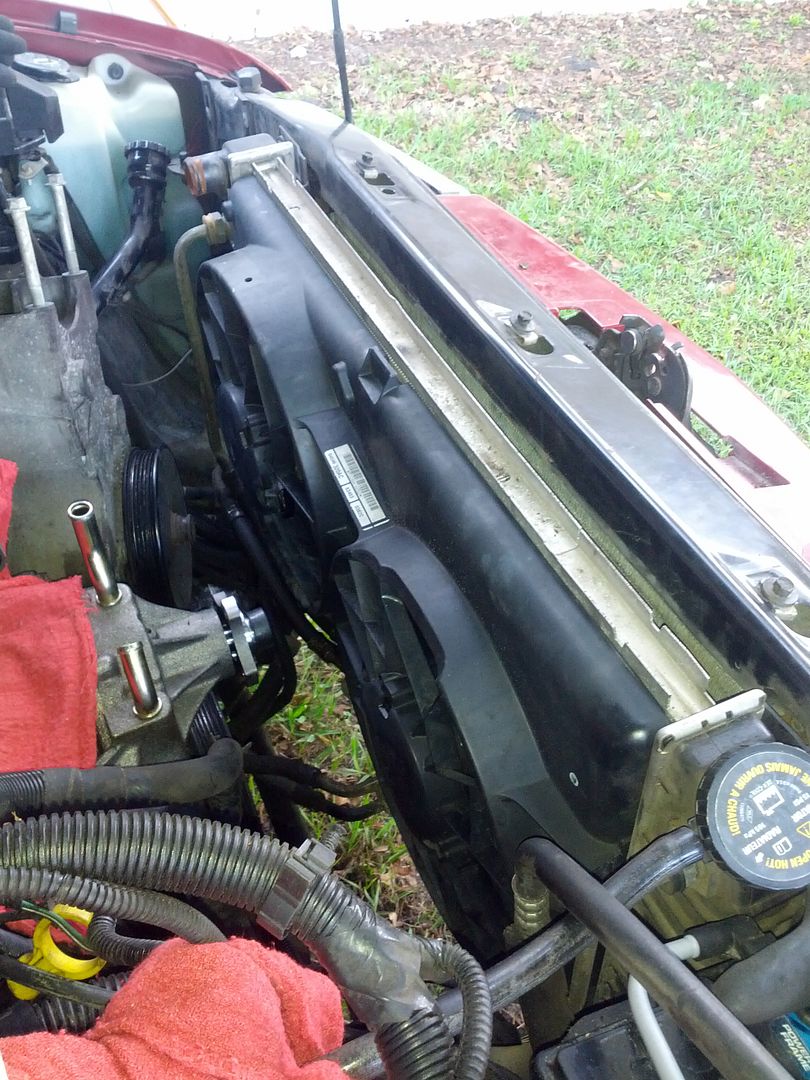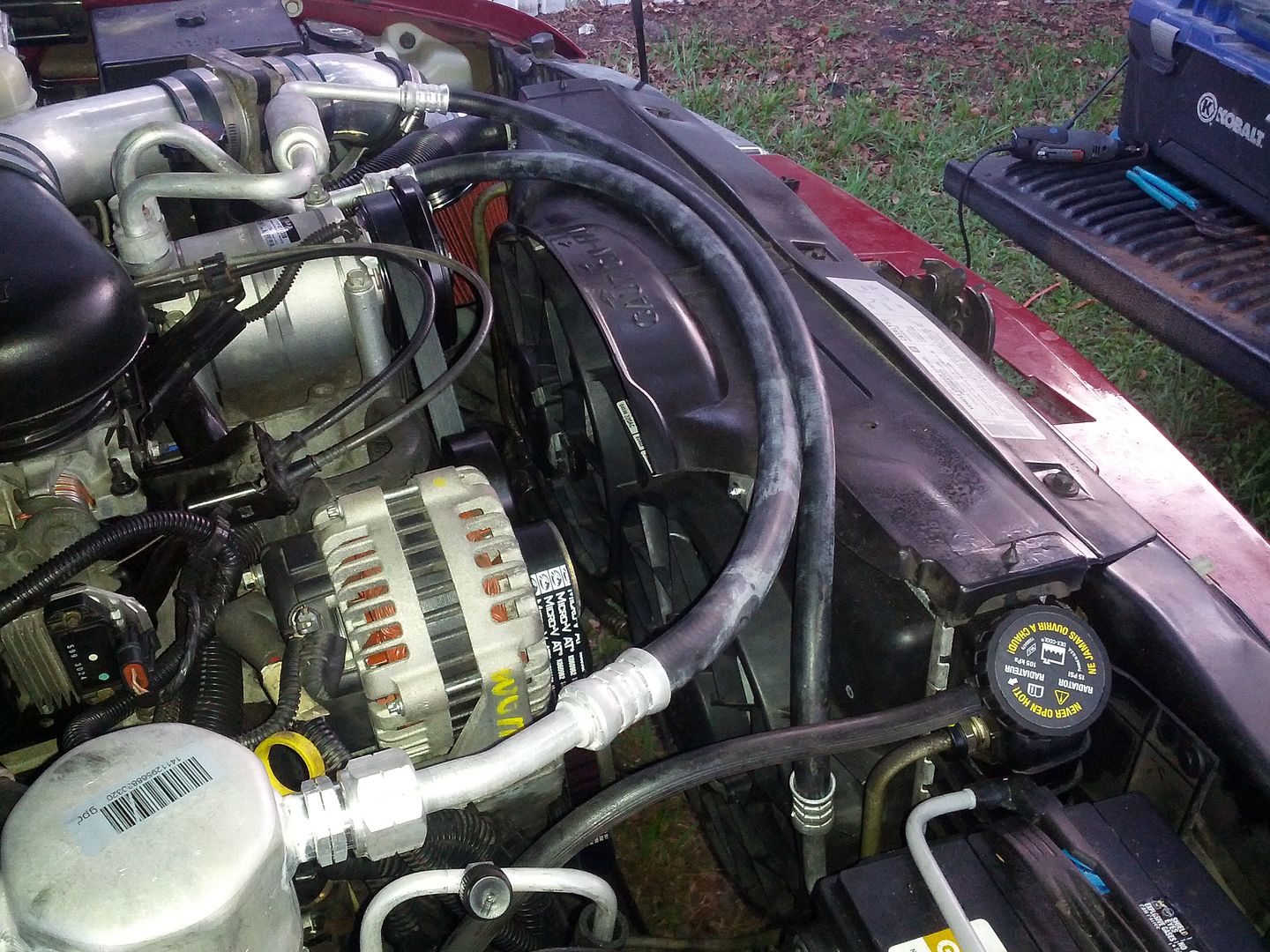 11-05-2017, 08:05 PM
---
Thats an awesome fit! And well done on the brackets. When I said the santa fe fan fit perfect, I didnt mean like that! its within a few cm, but that intrepid fan and our rads were destined to be together. lol
I also wonder if one of those blocking diodes would have helped inline with the temp sensor and after feeding off the a/c clutch?
I have mine wired to a manual switch, one of those things ive been meaning to get around to finish but never do. I actually never turn mine on now that its winter.
Thanks for the pics! I might have to swap fans come summer
Thread
Thread Starter
Forum
Replies
Last Post