89 K5 Blazer issue.
05-22-2010, 02:08 AM
Join Date: May 2010
Posts: 3
89 K5 Blazer issue.
---
Hello, I'm new to these forums so I do apologize if I posted this in the wrong section.
Today I had a problem with my 1989 k5 blazer. I was driving just like any normal day. I placed my truck in reverse and noticed it making a strange noise. (Bogging down like it was going to die) my truck died and now I have no power from my radio and no power from my ignition. Placing the key in and turning it does nothing. I do have power inside though. My lights work. My battery is new and I have ruled that out from the problems. I have checked the cables from my batter and made sure that was all tight. Still I have got nothing going. The truck is a 350 blazer.. k5 body style. The truck has been in no wrecks and I've kept it clean. I really would like to see what people have to say and if they have any suggestions on this that I can try to see to fix my problem.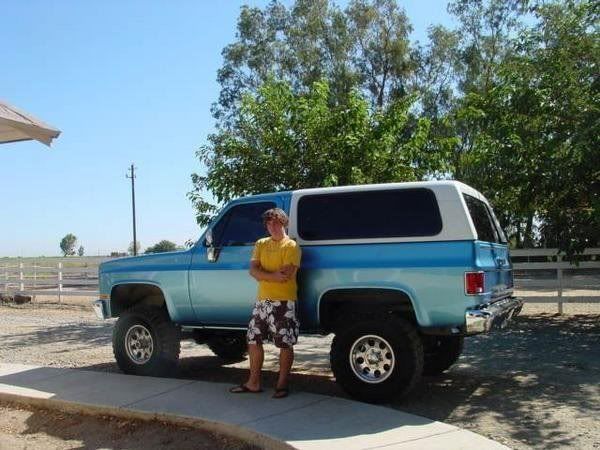 05-22-2010, 12:03 PM
---
Have you had the battery tested? Your alternator could have gone bad which would cause the engine to discharge the battery until it could no longer support the ignition system, resulting in the stall.
05-22-2010, 12:36 PM
Join Date: May 2010
Posts: 3
---
Yes, the battery has been checked. I have power to my lights in and outside of the truck.
The battery though is fine. My dad has told me he may know the issue, but we are note completely sure. He isn't around right now to check, but I believe something happened with one my my switches for the ignition. Which would explain why when I try to turn it over nothing happens and my radio doesn't turn on. I'm wondering if something maybe inside broke.
Also the alternator is fine and it has been check. It's a new alternator. It isn't even 3 weeks old.
05-25-2010, 06:59 PM
Join Date: Apr 2010
Posts: 250
---
do you have power to the starter? if you are trace it back to your ignition switch and see if your still getting power back to the switch.
05-26-2010, 01:09 PM
Join Date: May 2010
Posts: 3
---
Yep, sorry I forgot to post that I found the problem. I started checking power and troubleshooting all the wires. Checking for power. It came down to the wire to my ignition switch had been rubbed through from the firewall. Problems fixed
Thread
Thread Starter
Forum
Replies
Last Post
Steering, Suspension & Drivetrain
1st Gen S-series (1983-1994) Tech
2nd Gen S-series (1995-2005) Tech