Tail lights not working
06-01-2009, 01:32 PM
Join Date: Jun 2009
Posts: 2
Tail lights not working
---
Ok, I just about done re-wiring my 73 K5 with a kit from EZ-Wire and I am having some trouble. My tail lights do not come on. Head lights work, turn signals work, brake lights work. I hooked my new harness into the factory wires running into the rear section so nothing changed in my wiring at the lights. Anyone have any ideas? Im guessing that the dash light pull out **** controls this. Maybe I wired it wrong. Can someone clear this up?
This is what my setup looks like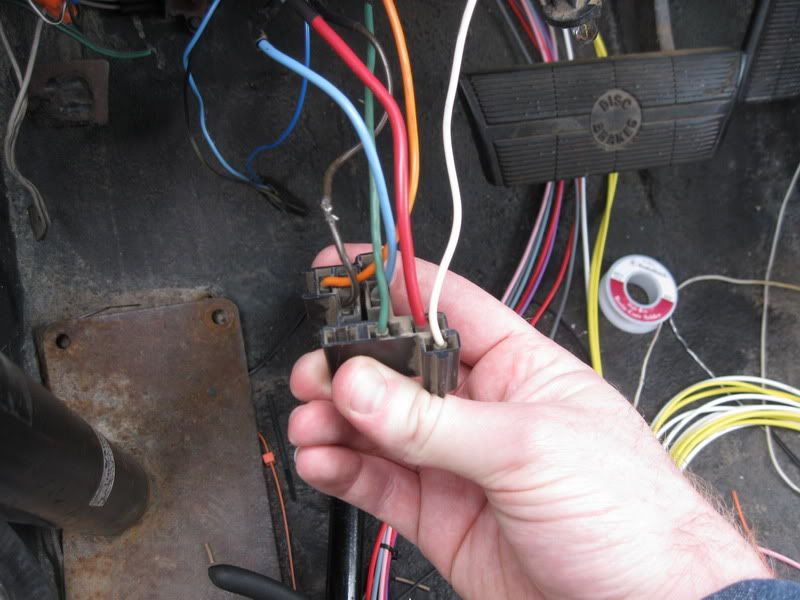 Red - headlight power
green - instrument panel light
blue - dimmer
brown - tail park
orange - front park
white - not hooked up but should be dome return, right?
---
Last edited by xnoahx; 06-01-2009 at

06:42 PM

.
06-01-2009, 03:11 PM
---
So just the marker lights are not working?... Do the marker lights up front work properly? They should be on the same circuit.
06-01-2009, 06:15 PM
Join Date: Jun 2009
Posts: 2
---
I never noticed it before but the front marker lights arent working either. I think I need to take a look at my headlight switch and all the wire running into it
Thread
Thread Starter
Forum
Replies
Last Post
TrailBlazer GMT360/GMT370 (2002-2009) Tech
2nd Gen S-series (1995-2005) Tech