First pictures 4 wheeling in snow
01-22-2011, 07:01 PM
First pictures 4 wheeling in snow
---
This is my first picture posting , Ok To be completly honest I don't know if I did this right but here it goes .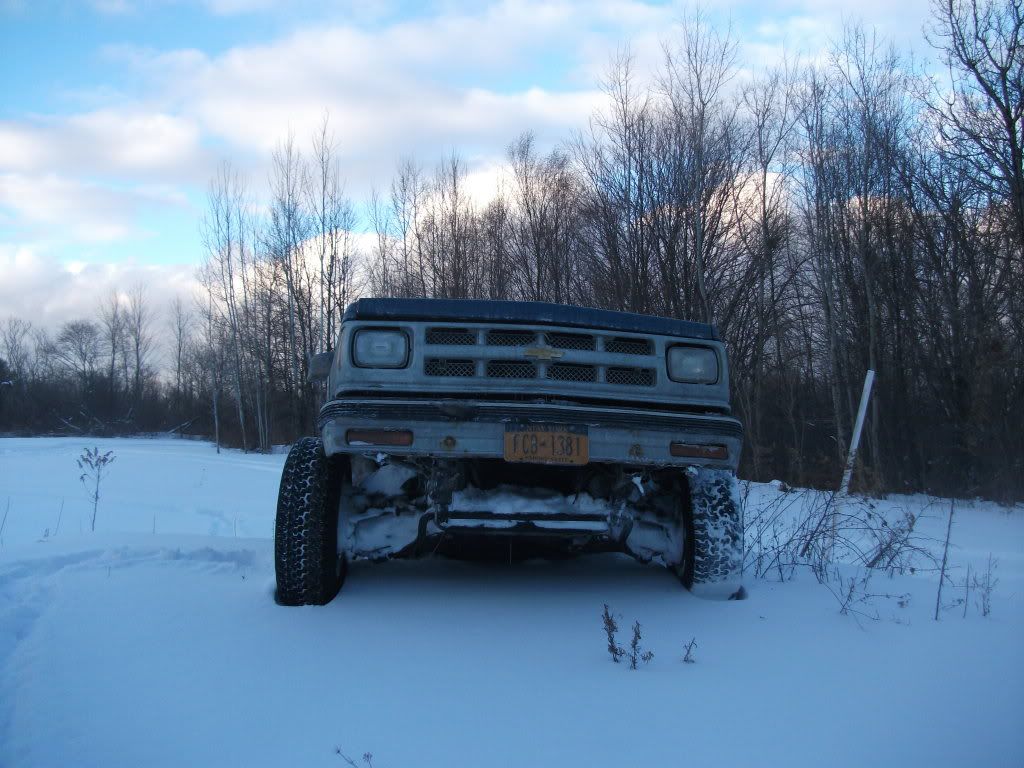 ---
Last edited by mdehoogh; 01-23-2011 at

06:46 PM

. Reason: fixed the pictures
01-22-2011, 07:14 PM
---
put [/img] after the link and [img] before the link
01-22-2011, 08:44 PM
---
i can't understand how so many people have difficulty pasting over images from their photo bucket account.
don't think i'm some PB expert-i only got my account about a year ago. but all i've ever done is click on the box next to "

IMG CODE

" and it'll automatically copy it. come back to your post, click where ou want to put it, and press "

Ctrl + V

", and you're done.
just be sure to hit enter after each pic, otherwise you start posting pic's side by side.
see, just like that.
01-23-2011, 01:33 AM
---
Looks like you had a nice adventure
The second picture looks like your truck is actually crawling out of the ground
01-23-2011, 07:24 AM
---
Yea I'm sorry guys why do you think i have not posted any pictures before . But thanks , trust me I read over and over how to do it . And I did the direct link not the img but I"ll try another one .
01-23-2011, 12:31 PM
---
my God man! those camaro rims have those tires sticking out like CRAZY! fronts are way out there.

**EDIT**
removed my quote of your pics now that you've fixed yours
---
Last edited by ABN31B; 01-23-2011 at

10:45 PM

.
01-23-2011, 01:23 PM
---
Thank you very much , I did figure it out now , I just used the direct link instead of the img code . Yea the wheels do stick out a bit , camaro rims and 2 1/2 inch wheel spacers .
01-23-2011, 10:47 PM
---
i'm luvin' that 2nd pic!
looks like she's climbing over a mountain!!
but, my God man!!! 2 1/2" spacers on a 2WD off-set! what, you want the track width of a big ol' K-series?!!
01-23-2011, 11:00 PM
---
I thought my spacers were pushin it. lol Nice pics tho!
01-24-2011, 12:41 AM
---
makes your truck look stock, eh Brad?