Flood in Mn
06-24-2012, 10:26 PM
Flood in Mn
---
So...im not sure how many or if anyone has heard about the flooding in the Duluth Mn area..well..to sum it up...my hometown Floodwood...lived up to its name ...haha lucky with all this flooding there was nobody died besides some animals at the zoo and some livestock but otherthen that its...ok..lotta damage to homes and cars and stuff but..everyones alive....
ok now to the fun stuff..after finishing up sandbaging and helping out me my brother and my buddy decided that we can have alittle fun in the water lol
please note that everywhere we are drive was walked through and made sure the was still ground there lol and all the wheel bearings have been gone through and whatnot so dont worry haha
enjoy
blazer on hwy 73 the ditch is about 6ft deep
my blazer going around the boat landing in town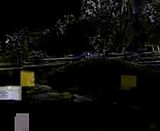 brothers 2wd s10 doin the same
buddys 97 1500 going down his driveway..(3in body lift 35in tires)
06-26-2012, 12:17 AM
---
ya it got sketchy for awhile ...i was actully stuck at my grandparents house for 3 days becuse my driveway washed out almost a 6 ft wide 5 ft deep and ...well the whole with on my driveway ...just gone it was ..ya somthing and then once i got out it took another 2 days to get to my house in floodwood becuse the roads where blocked becuse the water was alittle over 3 ft high over the roads..
07-02-2012, 10:24 PM
Join Date: Aug 2010
Posts: 212
---
I live down in the cities and we got it lightly compared to you guys. I heard a bear got out of his area at the zoo but never got off the property. I hope everything is good for you b/c some of the photos I saw were just amazing. I'm originally from STL so I'm used to the Mississippi flooding and destroying stuff.
07-05-2012, 10:43 AM
---
Glad to hear everyone is OK , and to see you make a little fun for your selfs in a bad time . The worse thing about a flood is the bad part is when its gone and the clean up begins . I was ground zero for our flood here last year and it was devastating to alot of people . Most lost everything , it made me feel so horrible , to see what was left of there lives stacked on the street . And then there were thief's coming and taking it ( how friggen low is that ) , they'll go to hell I'm sure .
I do construction from time to time and jumped right in both feet , we worked round the clock for 2 days and then 18 hours a day for almost five weeks , almost all of us got sick . I still have night mirrors , even though we got paid alot for it I would never want to do it again .
07-05-2012, 09:48 PM
---
ya luckly for use not many people actlully lost homes and stuff but TONS of property damage like roads totally washed out car lots flooded to the point at a Cadillac dealer the old things you could see was the building and about 4 inch of all the full size SUVs it sounds like they wont open the zoo back though becuse of all the damage and they JUST fixed it up nice and its gone =/ so like little things like that suck but its only by the grace of god nobody died
Thread
Thread Starter
Forum
Replies
Last Post
1st Gen S-series (1983-1994) Tech
1st Gen S-series (1983-1994) Tech