Got bored.... Got stuck
03-25-2010, 11:17 AM
Got bored.... Got stuck
---
well i got called off work yesterday so i was very bored lol decided to give my truck a detail and and oil change. i finished then i was still bored so i decided to go find some mud....... played around for a while then finnally this happened. coulda made it but i was being to timid shoulda gone faster.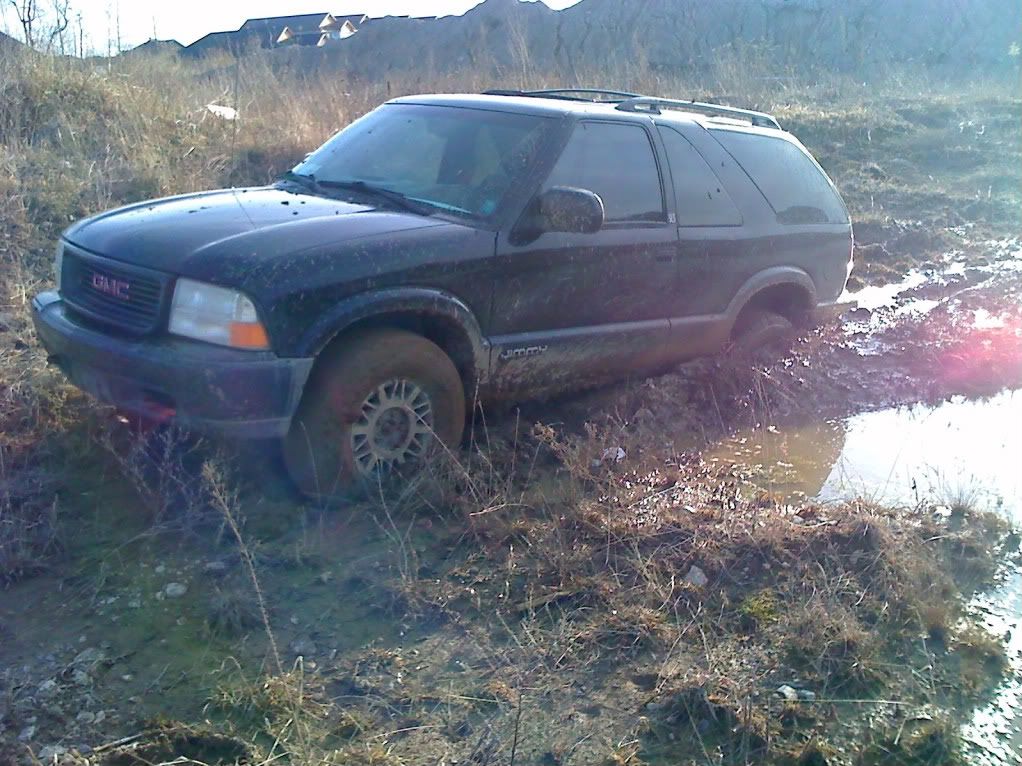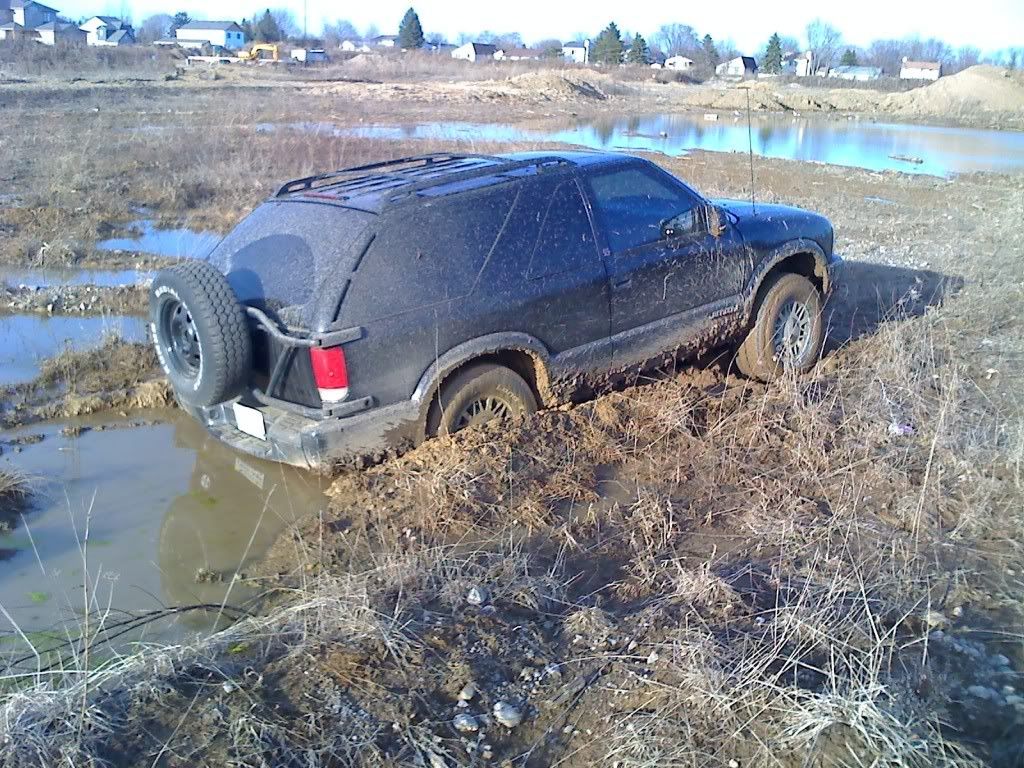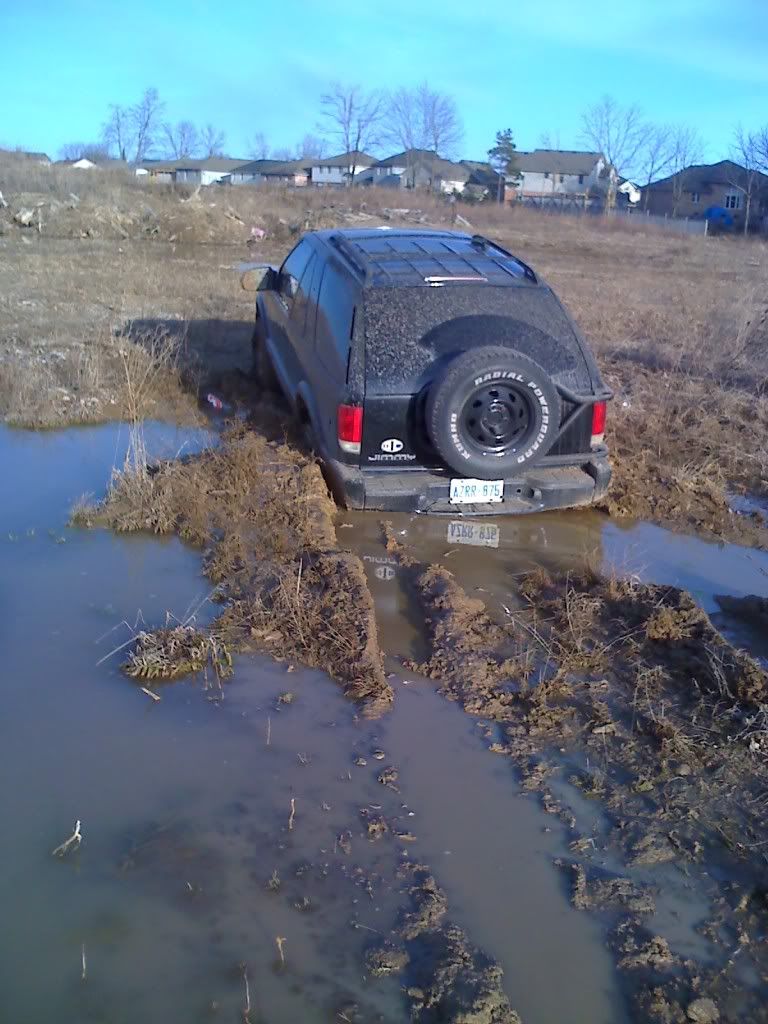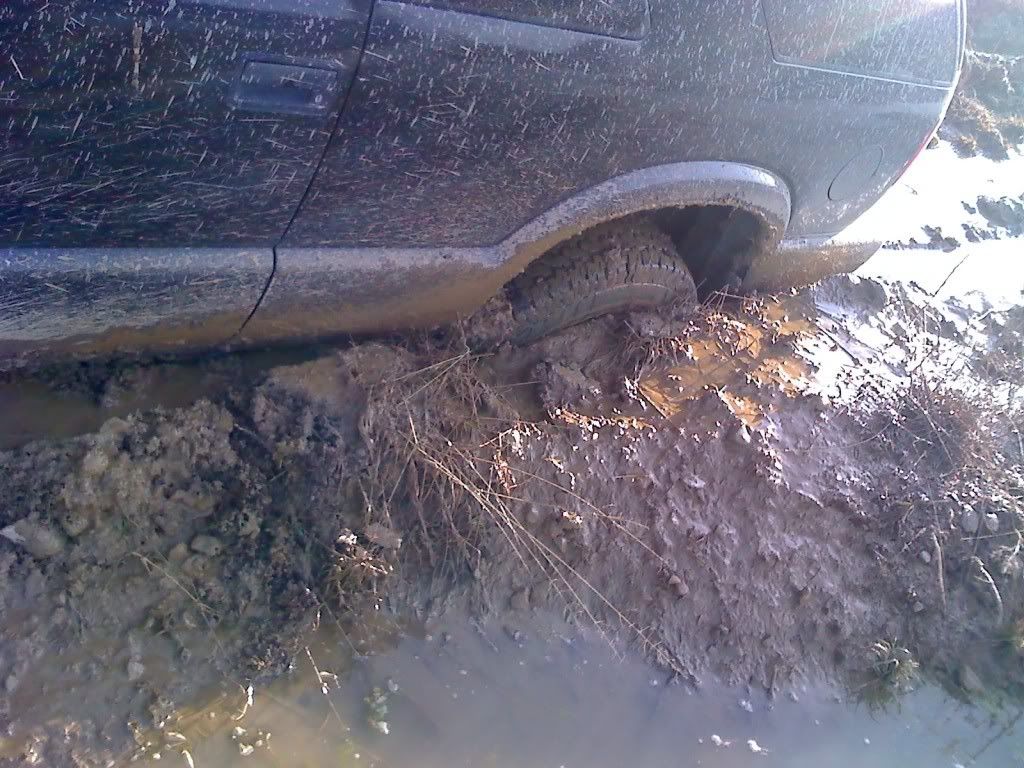 03-25-2010, 12:02 PM
Join Date: Feb 2010
Location: Westminster, MD
Posts: 76
---
Haha that sucks, how'd you get out? Looks like you went alone.

-Joe
03-25-2010, 12:06 PM
---
wow!... good thing you detailed it before lmao
How'd you get it out?
03-25-2010, 12:27 PM
---
i wasn't alone buddy that was with me in my truck has a 2wd sierra with a brand new set of dominator a/t's and he lives only 10 min walk away if that so we went and got his truck drove around all the mud and he pulled from dry ground, took about 8 or 9 good yanks to get me free.
and i had to crawl through the passengers side cause i couldnt get out on the drivers side.
freshly cleaned passenger door (slight kick with muddy shoes on speaker)
and drivers side door....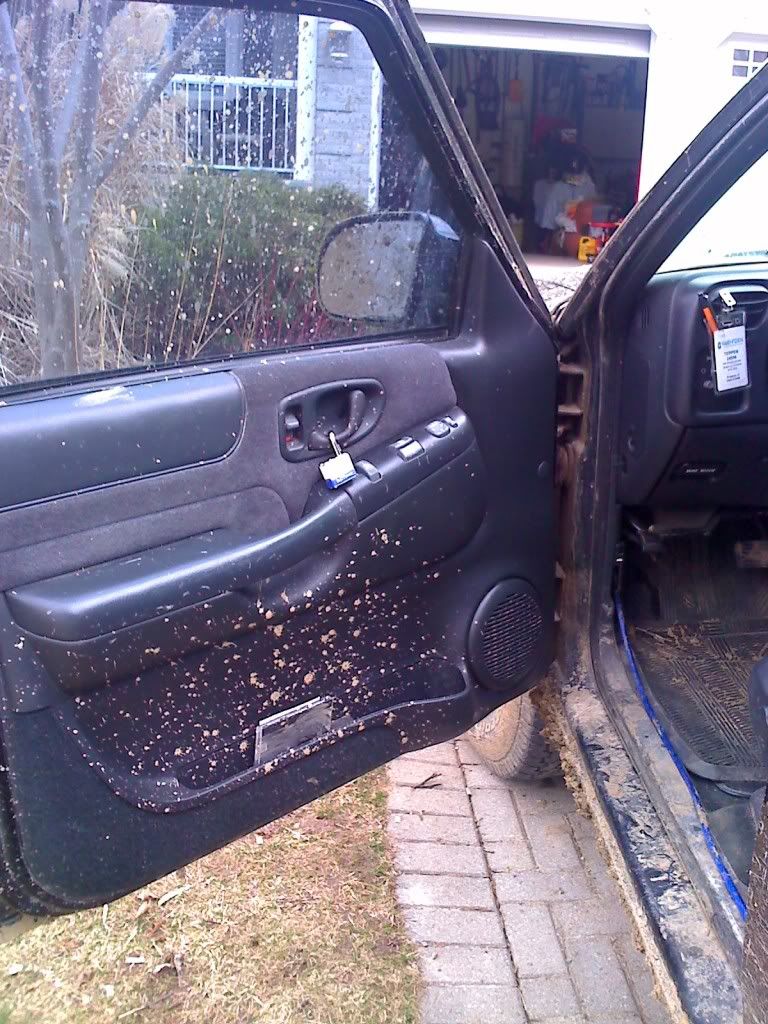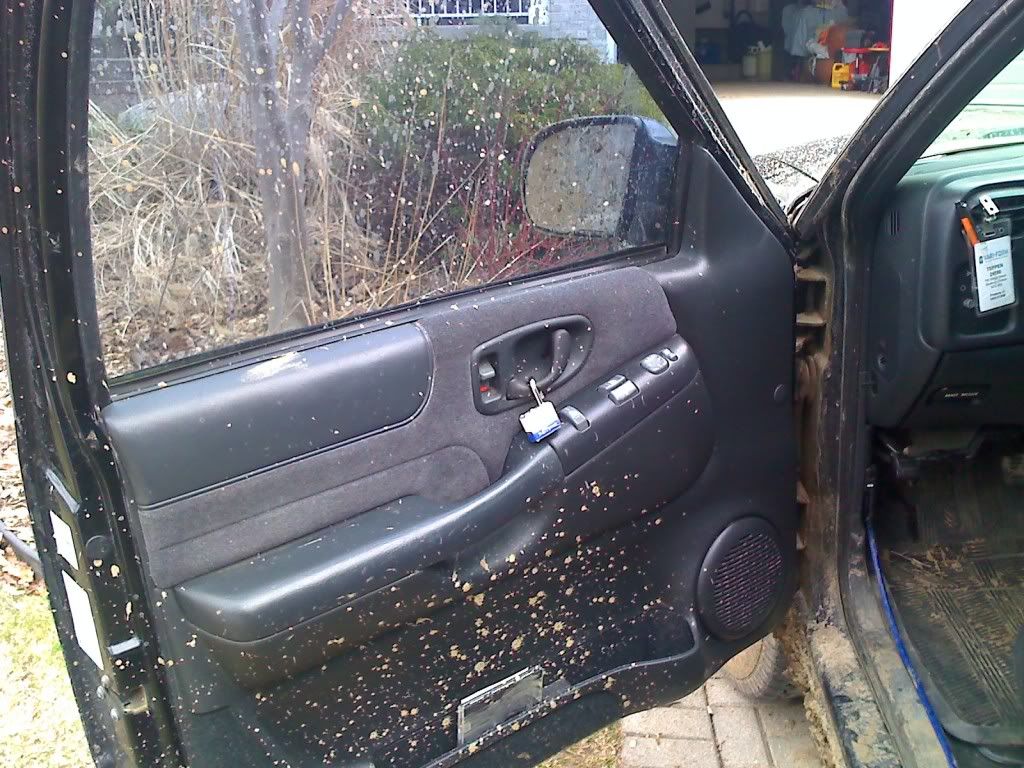 mud pattern on both sides of the window too.
03-25-2010, 12:31 PM
---
dang it looks like you were so close to making it to dry ground, i think that extra speed would have done it.
03-25-2010, 12:39 PM
03-25-2010, 02:46 PM
---
you were really deep in there lol. As for that power wire, You gotta bury that thing beneath the carpet.
03-25-2010, 03:16 PM
---
You were stuck just a little bit
03-25-2010, 06:17 PM
---
this is exactly what happens to me. I clean my truck then I get bored and my friends are like lets go 4 wheeling.... I just can't resist. I like my truck dirty better anyway looks like you do too haha
03-25-2010, 06:57 PM
---
Unlike you muddin guys, i just aim for some of the smaller puddles around me. I love hitting them and everything but i prefer a clean truck... lucky for me, girlfriend said she'd wash my car this weekend
she hit mud puddle last weekend with the truck