off roading with trailer + stuck hummer
02-18-2010, 11:28 AM
off roading with trailer + stuck hummer
---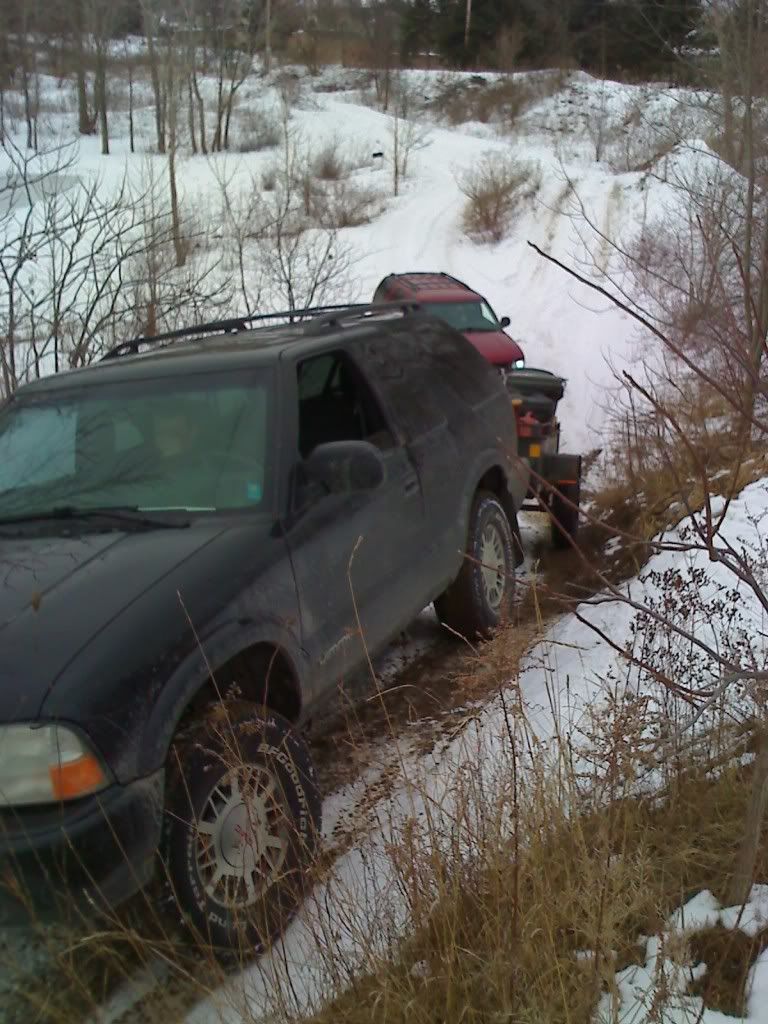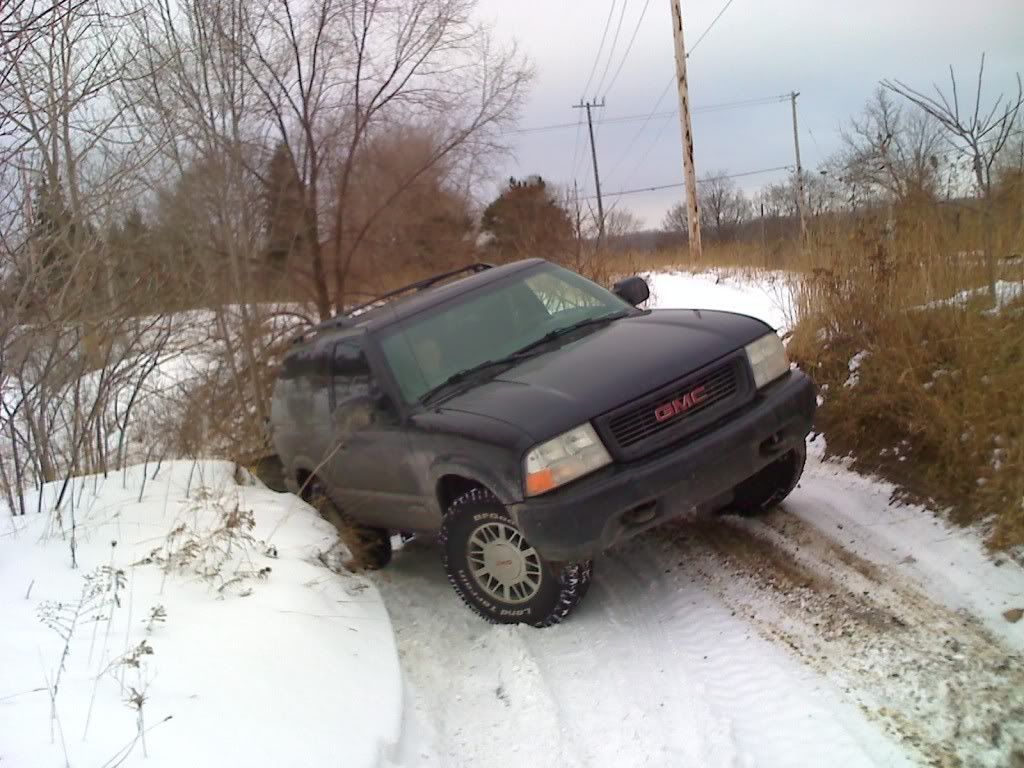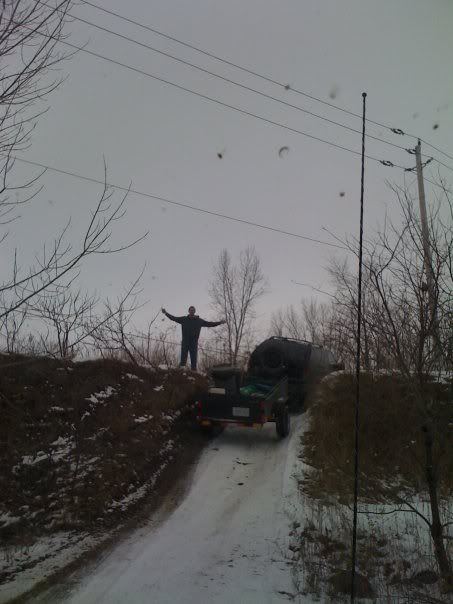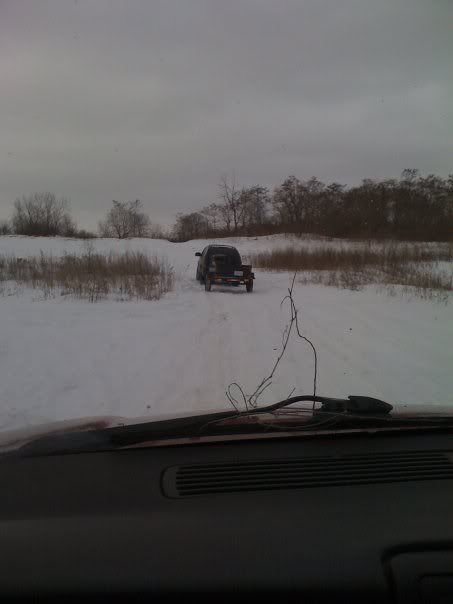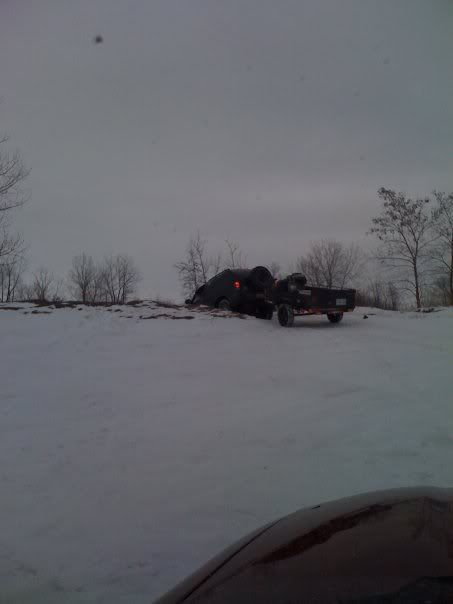 was driving around when i heard yelling. this guy was at the other end of killaly stuck so i had to drop my trailer and go over and give him a hand.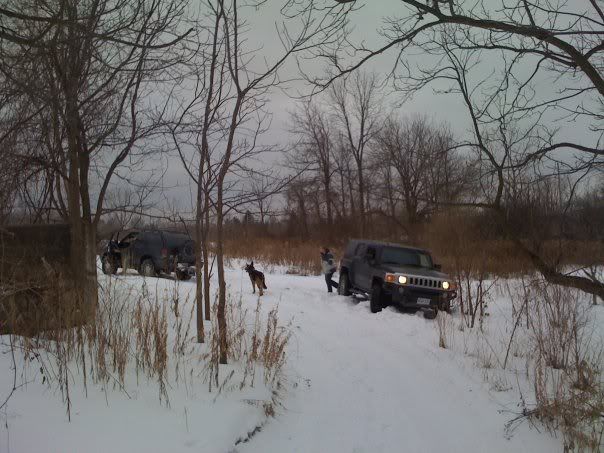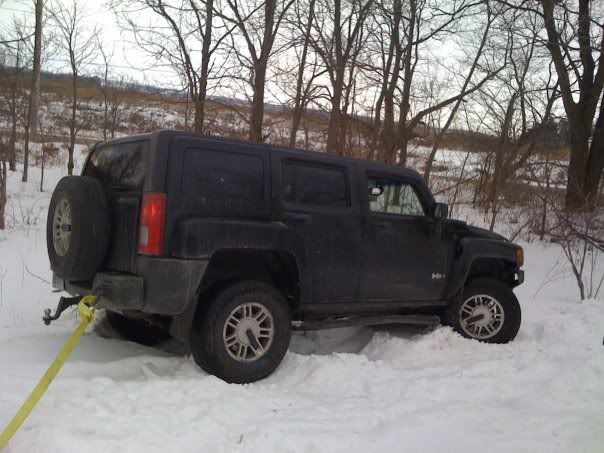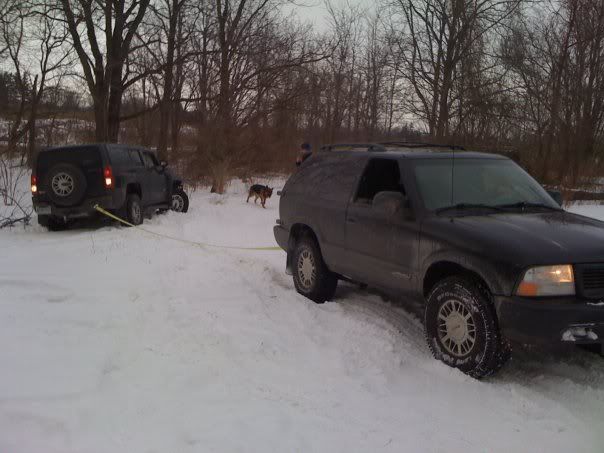 I got him out lol.
---
Last edited by DaveC; 02-18-2010 at

11:34 AM

.
02-18-2010, 12:14 PM
---
Where is a picture of the guy so it can be posted who crapped their pants with a hummer lol
02-18-2010, 12:21 PM
---
lol...epic trip. A Blazer pulling out a Hummer. Take that Hummer!! haha. That's definitely a great story, and a great recovery to add to the list.
02-18-2010, 01:08 PM
Join Date: Dec 2009
Posts: 31
---
guy says his dog ran out infront of him... i just think he was too baked. haha
02-18-2010, 01:59 PM
---
haha thats great. he was probably feeling stupid, in first getting a hummer stuck and 2 getting pulled out by a jimmy lol.
02-18-2010, 03:11 PM
---
Those tires don't look to be the best on the H3. No wonder he got stuck.
02-18-2010, 06:31 PM
---
nice jimmy, how does it pull with the trailer behind it? as for the hummer, it looks like the standard model, not the offroad pkg. one. you know, if gm were to bring the blazer back, i would like to see it on the h3 chassis. they arnt as different as our blazer/jimmys and i think gm will have a hardcore offroader again if the do this route. but hey, its too easy to do so gm probably wont do it. sry for the rant, its just that gm has everything they need to bring the blazer/jimmys back.
02-18-2010, 06:43 PM
---
thats priceless a hummer that needs puled out
02-18-2010, 07:27 PM
---
I have seen 2wd trucks with boggers on the back go threw deeper snow/mud then lifted 4x4's with either bald tires or just allseasons. Tires are everything especily in snow.
02-18-2010, 07:27 PM
---
cool pics. last time i tried to pull a h2 out of deep mud, the big turd broke my frame lol