Oh S**T!
10-04-2009, 08:37 PM
Oh S**T!
---
Okay, last night I was playing about out in the country, in my blazer. We decided to enter these woods we saw, we noticed the side ditch was very steep, but i thought the Blazer could handle it, started going into the ditch, parallel with the road, then I turned more to the right, and i felt my drivers side rear tire coming off the ground and the blazer began to tip. I cut the wheels to the left and it stopped tipping. I was flipping out lol. My friend was sitting shotgun and he got out slowly trying not to flip the truck, he looked at the rear tire and told me it was about 7 inches above the ground, I bout **** myself lol. I put her into 4x4 low and tried to reverse out, the front passenger tire was just spinning, and the rear tire didn't do anything cause it was 7ins off the ground lol, i was completely stuck. and the truck was teter-tottering

I got out and turned on my hazards, and thought about what to do, I didn't want to call my dad because he would have ripped my *** for doing this, and i didn't have enough money for a wrecker to pull me out, so ran to the nearest house i saw.

They said they could help me out, so walk back to my truck, and they come out in a few mins. They had a sweet 96 blazer, straight piped, crowl hood and a bunch more stuff, lol.
I told them,I think I picked the right house lol.

They then tie a tow strap around my drivers side shackle, and hook up to their far tow hook. At first the truck really wanted to flip as they pulled on it, if it wasn't for me and the other guy pulling down on my window sill on my door it would have rolled and then evenly all fours hit the road and i was so happy! I was so lucky!

Another lesson learned, know what your truck can handled!

I know some of you may not believe me cause there are no pics, but it really did happen, i had no time to snap any pics, because i was holding up traffic lol
10-04-2009, 08:54 PM
---
i kinda had the same thing happen to me on some trails. I was trying to turn around in the dark and couldnt tell it dropped down about 2ft right in front of me. My buddy said the back tires a almost 2ft off the ground. It scared the hell outta me.
10-04-2009, 08:57 PM
---
wow glad it didn't tip...i've had a similar scare at the local Van Senus auto i hit their dock ramp awkward and i felt it lift up on me
10-04-2009, 09:01 PM
---
i'm glad it didn't flip neither, for only having my licenses for a month now the insurance company would have ripped my *** for this lol, and the judge too.

I was so lucky
---
Last edited by 96chevblazer; 10-04-2009 at

09:03 PM

.
10-04-2009, 09:50 PM
---
I had one of those moments. Here is some quick math for you:
highway tires + muddy trail + one terribly placed slippery rock = a few very tense moments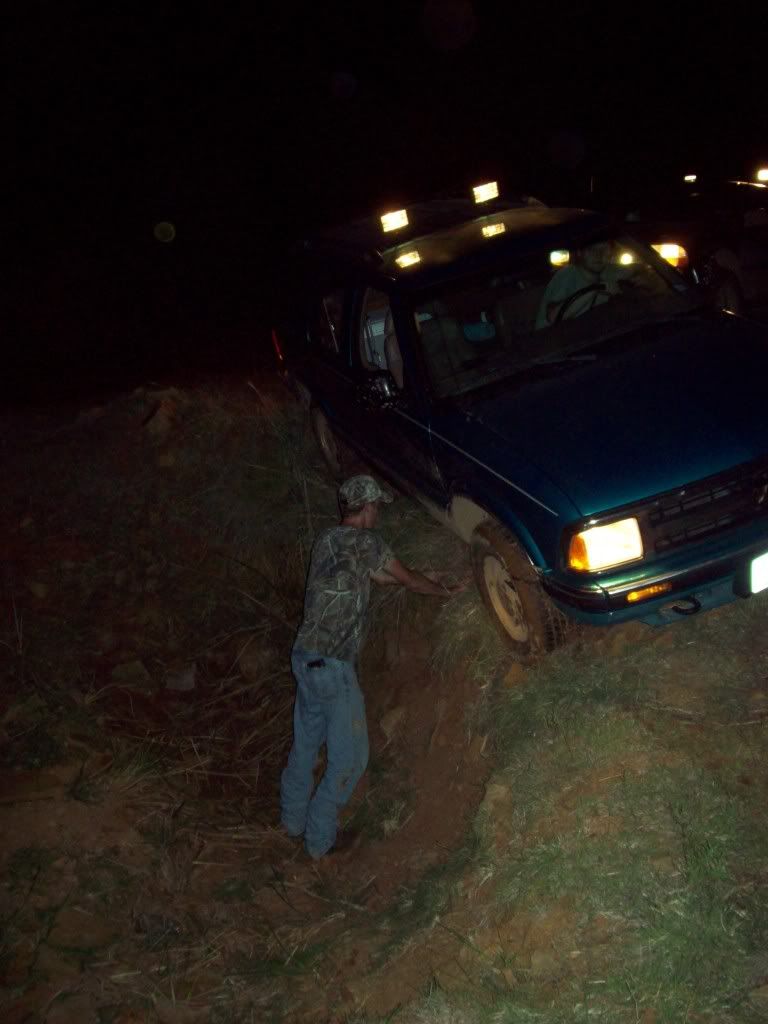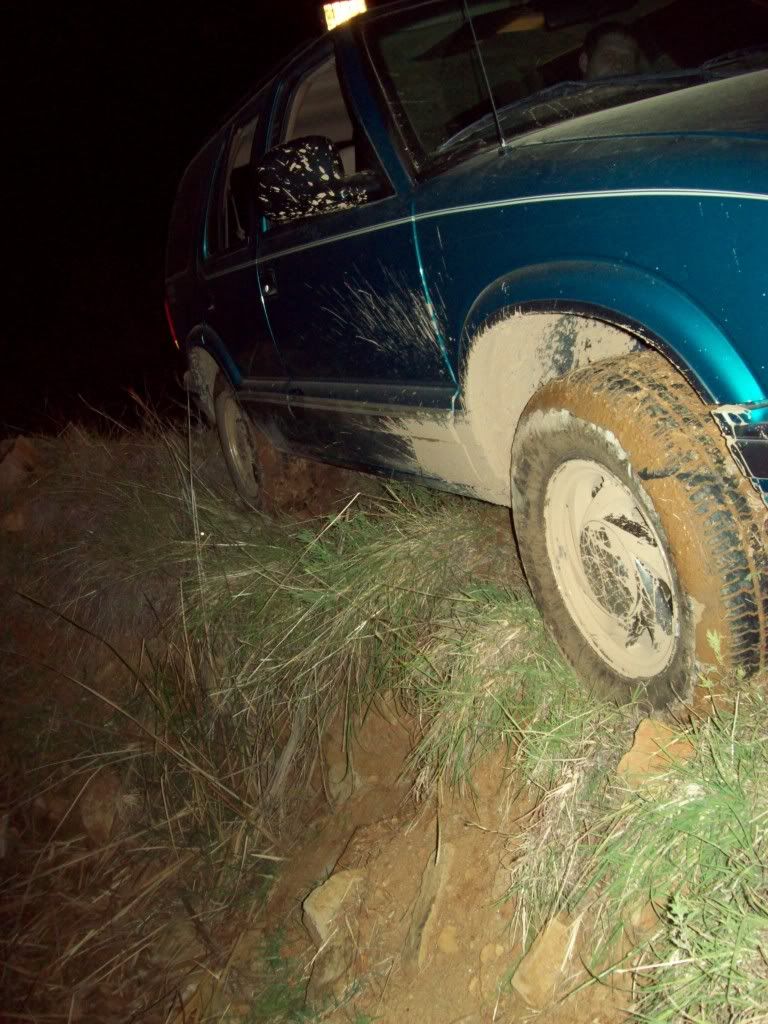 10-04-2009, 10:40 PM
---
Blazinator - you almost gave me a heart attack just LOOKING at that...
10-04-2009, 10:57 PM
---
Haha. You have no idea how intense those 15 minutes were. I got new tires within the week. A good rule of thumb...Never ever ever ever ever ever ever go wheeling with highway tires ever ever...ever. I didn't have enough ever memorized.
10-04-2009, 11:22 PM
Join Date: Jan 2008
Location: South Jersey, USA
Posts: 165
---
Hahaha, maybe someone else belonging to the forum bailed you out..

I've been there, its a rush, at least you realize that when and if all worked out in the end.
10-04-2009, 11:35 PM
---
My younger brother got me out of my situation:
10-05-2009, 06:12 AM
---
blazinator, wow thats was close lol

And ya it could have been someone else on the fourm who bailed me out, that would be cool because i live in a town of a 1,000 people.