Somewhere Near Dos Logos, CA
06-26-2010, 02:28 AM
Somewhere Near Dos Logos, CA
---
Well me and a couple buds of mine went out for some shooting and offroading...he had an old 88 Jeep and I had my 98 Blazer...some 10 year diffrence. haha.
well here's the pics. I had a lot of fun. No one broke down, and some amateur trails.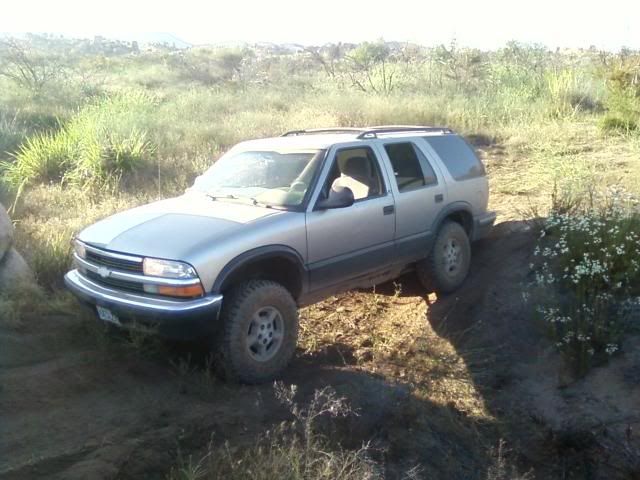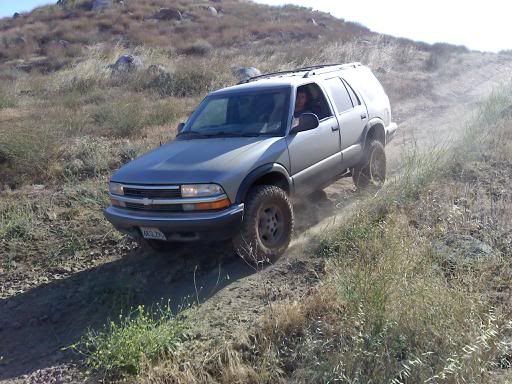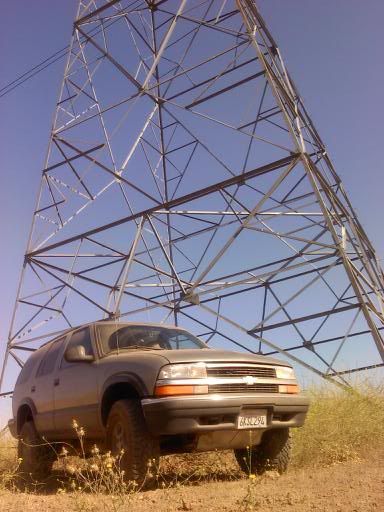 LOL: we sprayed his Tire cover to say "on a ho JEEP", when it originally said Ontario Jeep. Just changed the ri to an H.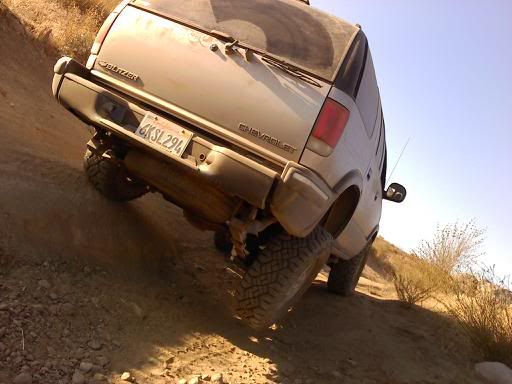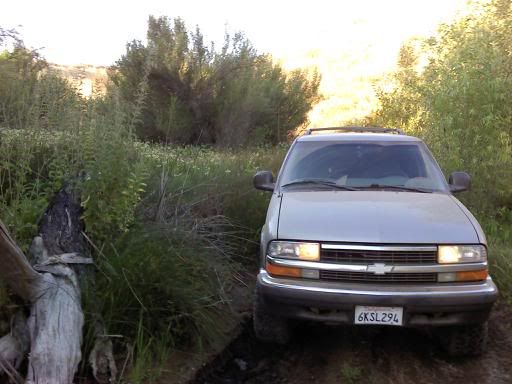 ---
Last edited by Dbam31; 06-26-2010 at

02:36 AM

.
06-26-2010, 02:33 AM
---
Funny thing is that during this trip I completly threw out my alignment in the front, and i was driving home with basically a a prerunner tire set up..haha. took about 15% of my inside tire tread off...oh well...

Took it to the guys who normally do my alignments...and LMAO! they said I bent the frame and and all this crap about me bending stuff....one, they didnt know I'm a mechanic myself, but also the I'm certified to work for Ford...so i know my stuff.
Saying that it's gonna cost me THOUSANDS of dollars...I seriously laughed at them and said just bring my car back and I'll leave. So they start taking down my car...and then they stop....so I'm like...Great what now...Owner comes over to me and says they will try to do the alignment after all...50$ buck if they can do it or not...so im like sure go for it cuz i know its the alignment.....15 minutes later............DONE!!
Perfectly straight.

haha I love automotive buisnesses
Thread
Thread Starter
Forum
Replies
Last Post
2nd Gen S-series (1995-2005) Tech
2nd Gen S-series (1995-2005) Tech
2nd Gen S-series (1995-2005) Tech