My 04 Blazer
03-25-2012, 02:45 PM
Join Date: Feb 2012
Location: Glassboro,NJ
Posts: 44
My 04 Blazer
---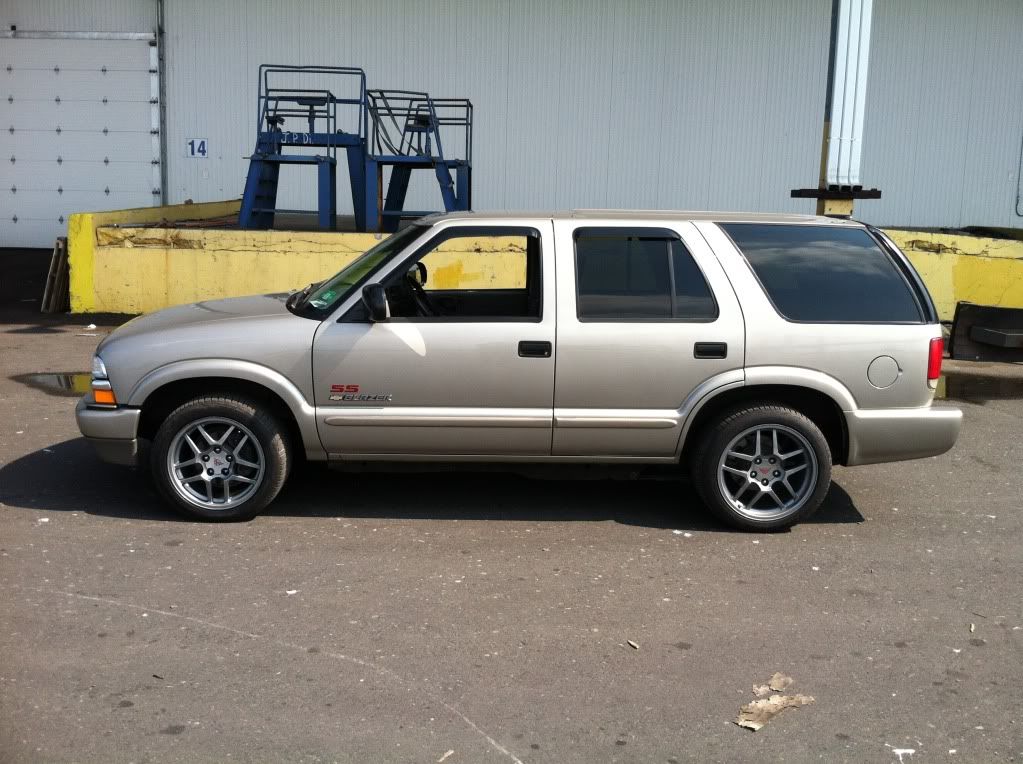 let me know what ya guys think
03-25-2012, 04:25 PM
---
I like it are you lowering it ?
03-25-2012, 04:30 PM
---
i like it....very clean look...and good choice on the wheels.
03-25-2012, 05:49 PM
---
How'd you get the Corvette wheels? Liking the look though.
03-25-2012, 09:28 PM
Join Date: Feb 2012
Location: Glassboro,NJ
Posts: 44
---
Thanks and it's lowered already torsion bolts out and 2" blocks. Will running different size tires mess up my front diff even if I don't engage it?
03-25-2012, 09:29 PM
Join Date: Feb 2012
Location: Glassboro,NJ
Posts: 44
---
Picked them up from a guy that had them on his camaro
03-25-2012, 10:02 PM
---
if the tire size is the same on all 4 tires you should not have any issues

I dont know if the tires have different thread tho
Im sure someone will chime in that knows
03-26-2012, 11:43 AM
Join Date: Feb 2012
Location: Glassboro,NJ
Posts: 44
---
Problem is I have 18s on the back and 17s on the front. Back tire is s 295/35-18 front is a 275/40-17